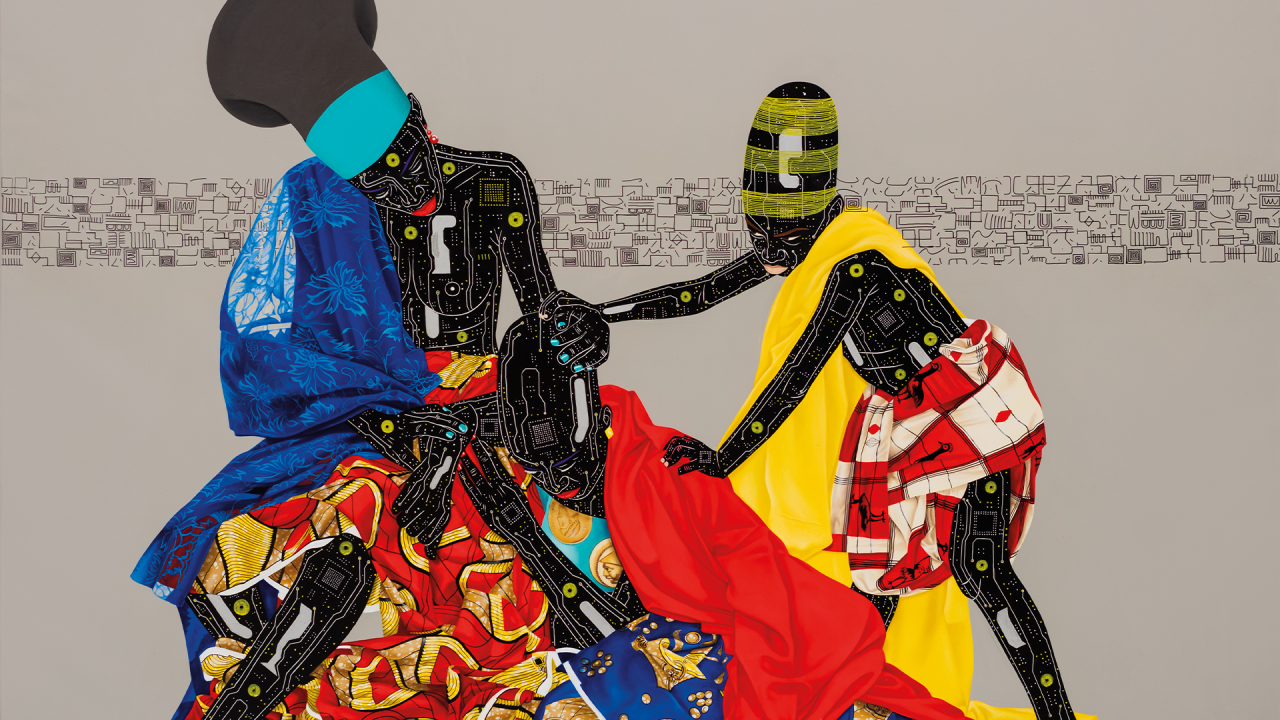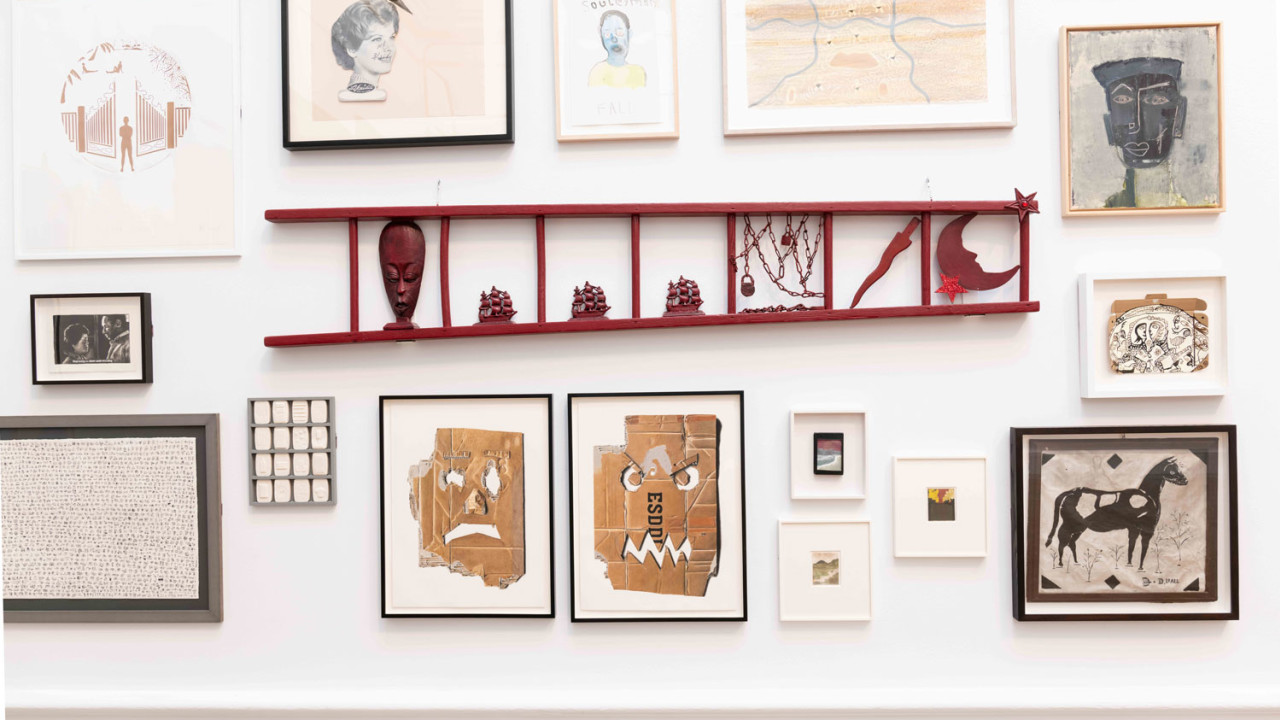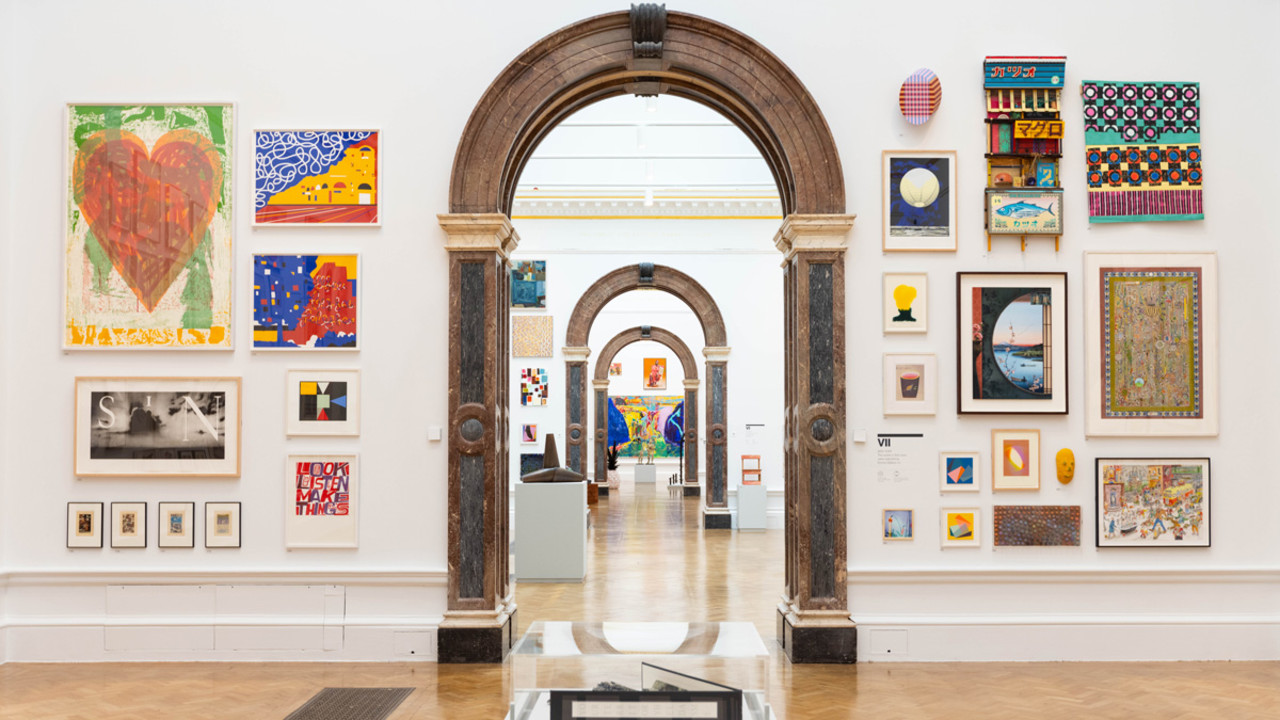 Exhibition
Summer Exhibition 2021
22 September 2021 - 2 January 2022
Main Galleries, Burlington House, Royal Academy of Arts
£20–22. Concessions available. Sign up for email updates on tickets. Everyone, including Friends of the RA members, must book a ticket before arriving.
Friends of the RA go free
Sponsored by The world's most joyful art exhibition is back. From icons to the up-and-coming, find the art you love from over 1,300 works selected by coordinator Yinka Shonibare and a panel of artists, under the theme of 'Reclaiming Magic'.
Please note:

– Visitors are required to wear a face covering inside the RA (unless exempt). Find out more about visiting safely.
– Download our large print guide.

Held every year without fail, the Summer Exhibition is a celebration of contemporary art and architecture. Anyone can enter their work – leading artists, household names, new and emerging talent – and it provides a platform for the artistic community to showcase what they're doing.
Across our Main Galleries, you can peruse prints, paintings, photography and film, as well as sculpture, architectural works and more. You can even take one home as most of the work is for sale; proceeds support both the exhibiting artist and the RA's charitable activities, including training the next generation of artists at the Royal Academy Schools.
This year, you'll find work by Njideka Akunyili Crosby, Michael Armitage, Jade Montserrat, Hew Locke, Rita Keegan and Alvaro Barrington, plus work by self-taught artists such as Frantz Lamothe, Bärbel Lange and Marie-Rose Lortet. That's on top of an Architecture Room curated by David Adjaye RA, an accompanying sound programme, new works by Phyllida Barlow RA, William Kentridge RA and many more, not to mention brilliant art submitted by members of the public.
All this comes together in an array of art and ideas. It's the tonic we all need this autumn.
Summer Exhibition bar open Fridays, Saturdays and Sundays.
Supporters
Sponsored by
Reviews
"a thrilling, thoughtful showcase"

The Guardian

"This is a show to carry us forward, throwing a bit of magic into the mix."

The Times

"Shonibare has infused the entire RA with his ideas."

The Guardian

"A bold and refreshing takeover"

The Telegraph

"A vein of exuberance runs all the way through"

The Observer
Summer Exhibition Tour with Yinka Shonibare RA
Explore the Summer Exhibition 2021 with Coordinator Yinka Shonibare RA and find out more about the diverse selection of artists on show.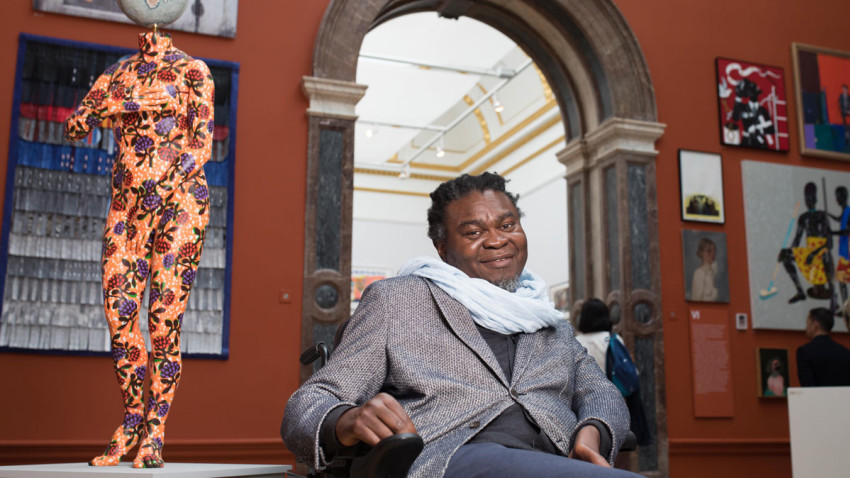 This year's Summer Exhibition committee
This year, the Summer Exhibition is coordinated by renowned artist Yinka Shonibare RA. The exhibition will explore the theme of 'Reclaiming Magic' and celebrate the joy of creating art.
Yinka Shonibare will be working with a committee of Royal Academicians, chaired by the President of the Royal Academy, Rebecca Salter. The members of the 2021 Summer Exhibition committee will be: Tony Bevan, Vanessa Jackson, Mali Morris, Humphrey Ocean, Eva Rothschild, Bob and Roberta Smith, Emma Stibbon and David Adjaye.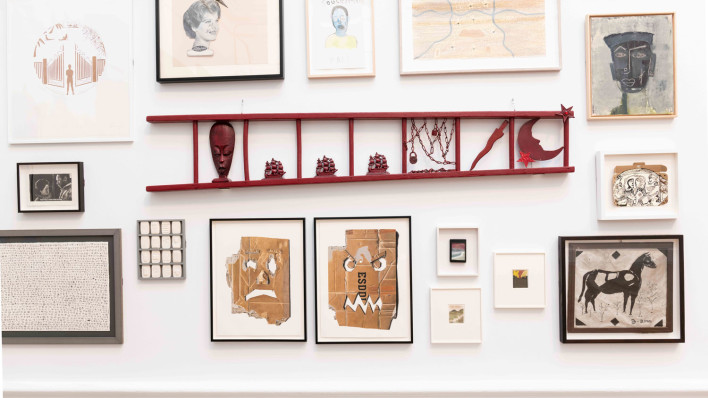 Summer Exhibition 2021 sound programme
This year's Summer Exhibition is accompanied by a sound programme featuring contributions by invited sound artists like Linton Kwesi Johnson, Peter Adjaye and Nyege Nyege. You'll be able to access this by scanning a QR code in the exhibition or by clicking the link below. Please remember to bring headphones to listen on your own device.
Buy online
Browse the more than 1,300 works featured in this year's show or explore one of our hand-picked selections.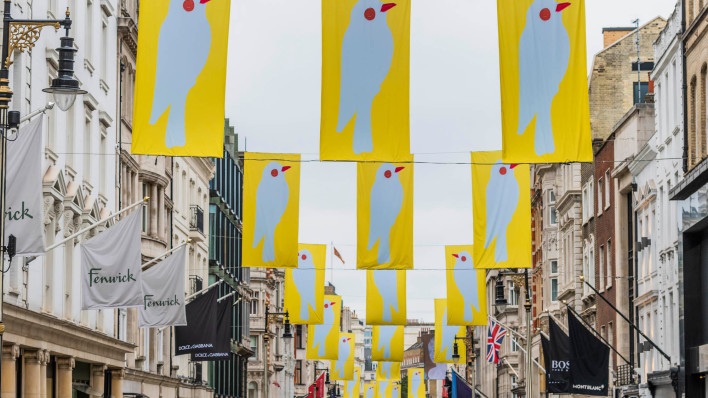 Celebrating Art in Mayfair
This September, the Summer Exhibition will once again spill out onto the streets of London's West End to celebrate the rich heritage of Art in Mayfair.
Royal Academician, Gary Hume, will take over Bond Street with an installation of his artwork on flags.
From 2 September to 17 October, visitors to Bond Street, Savile Row and Mayfair can engage with art displayed in windows and on walls, as well as a series of pop-up sculptures on the pavements. Designer flagships from TOD'S and Tiffany & Co. to Louis Vuitton and De Beers, and Savile Row tailors including Richard James, Henry Poole and Huntsman are showcasing their art heritage, bringing art-themed experiences and surprises to their stores.
#ArtInMayfair