RA Late
Summer Pleasure Garden 2018
Saturday 21 July 2018 7 - 11.59pm
Royal Academy of Arts
250th Summer Exhibition
Inspired by the fantasylands of Georgian London, the RA transforms into a re-imagined pleasure garden for a magical summer's night.
Find out about the RA Lates: Summer Pleasure Garden 2019
Georgian pleasure gardens were extraordinary spaces for entertainment, art and music. These magical gardens with tree-lined avenues glowing with lanterns, music concerts in elegant rotundas, masquerade balls, al fresco dining and natural spring water believed to have healing properties, gave ordinary Londoners a chance to escape city life for the night.
We invite you to spend a summer's evening in our re-imagined Pleasure Garden and experience the magical nocturnal amusement parks of Georgian England.
Explore the RA's historic spaces, gardens and newly unveiled building at Burlington Gardens to discover spectacular illuminations, live music, DJs, soundscapes, moonlit dancefloors, gin grottos, artist installations, creative activities, secret bars and a summer ball.
See photos from RA Lates: Summer Pleasure Garden 2018
See below for programme highlights...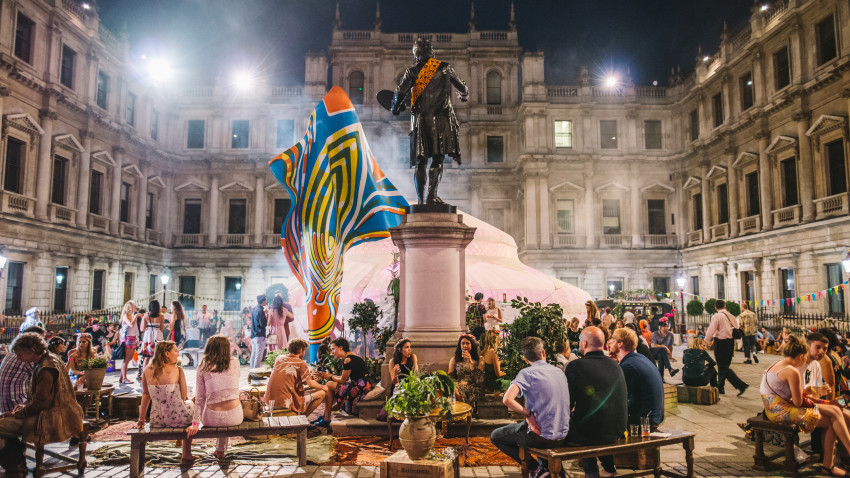 Illuminated garden
7pm - midnight
Step into in our wild outdoor garden to find luminous installations, live performances and activities, including:
Installations
La Promenade | Installation by Aoife Dunne, performances by Wilson & Hart
Misted Tea-House | Loop.pH
Tree of Missed Connections | Abby & Alice
Performances
Pop-art parachute | Flora Bradwell and Chris Ilankovan 7pm, 8pm and 9pm (approx. 45 minutes)
DJs
DJ Kobayashi | 7pm - 8pm
Ross From Friends DJ set | 8pm - 10pm
Multi-sensory summer ball
Alice Phelps, Shelley James and Bittersuite Join this magical summer ball complete with live music, ballroom dancing and light shows underneath a moonlit sky.
10pm - midnight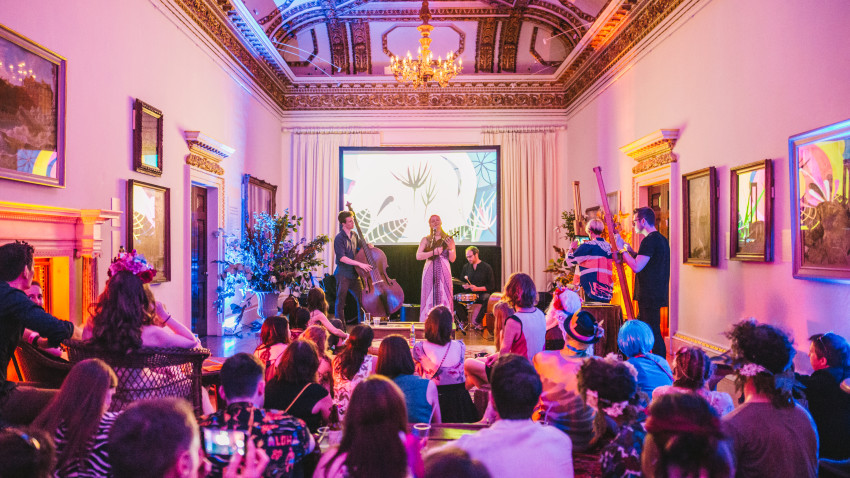 Pavilion and galleries
7pm - 11.30pm
Explore the RA's historic town-palace to discover pleasure-garden inspired performances and games:
Pleasure Garden Party with Pecs Drag Kings
Bringing their latest performances and workshops to the RA including a "mansformation workshop", drag king party and dancing.
8pm - 11pm
Newby Teas pop-up
7pm - 11.30pm
After-dinner games with Georgian Dining Academy
Take part in a series of after-dinner games, from cards, paper games and lively conversations.
7.30 - 11.30pm
Lodges and parklands
7pm - 11.30pm
In our historic life-drawing room in the RA Schools and hidden Courtyard, discover more creative activities including:
Garden creature sketching with Wild Life Drawing
Sketch garden animals from rabbits to butterflies at our outdoor drawing activity, inspired by the ecosystems of gardens.
7pm - 9pm
Theatrical marionettes with Art Macabre
Draw uncanny characters as marionette puppets come to life.
7.30 - 11pm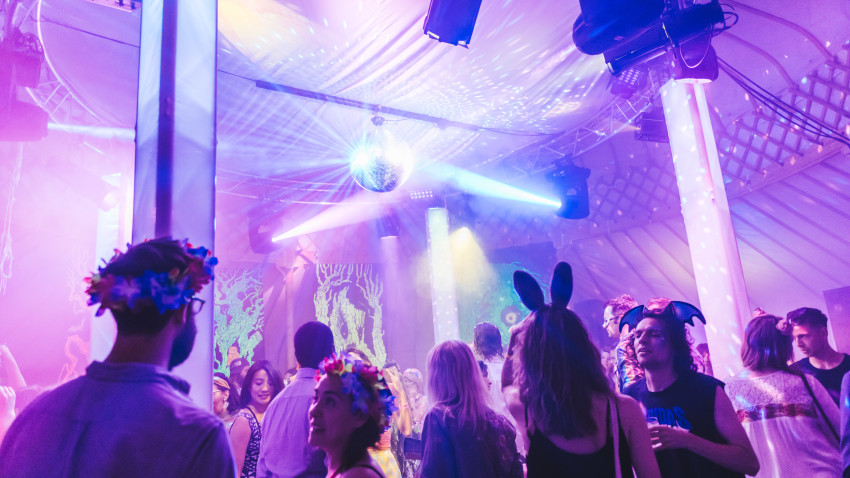 Temple and amphitheatre
7pm - 11.30pm
Our newly renovated site in 6 Burlington Gardens plays host to a lively programme of DJs, parties and karaoke.
Voguing workshop and party with Jay Jay Revlon
Jay Jay Revlon has become a major force in the London dance scene where he is credited with being instrumental to the rise of London's voguing scene and has single handedly created highly stylized, modern dance house. At the RA, he presents his popular voguing workshop, followed by a DJ set and eclectic party.
8pm - 11.30pm
Flora-escence installation with Loop.pH
Enter a glowing and luminous garden installation, where flowers are specially treated to expose their intricate patterns and biological structures. These effects enable us to see the garden from the perspective of pollinators such as bees. Unlike humans, they see in ultra-violet light.
8pm - 11.30pm
Karaoke Hole
9pm - 11.30pm
Espresso Martini coffee-house
7pm - 11.30pm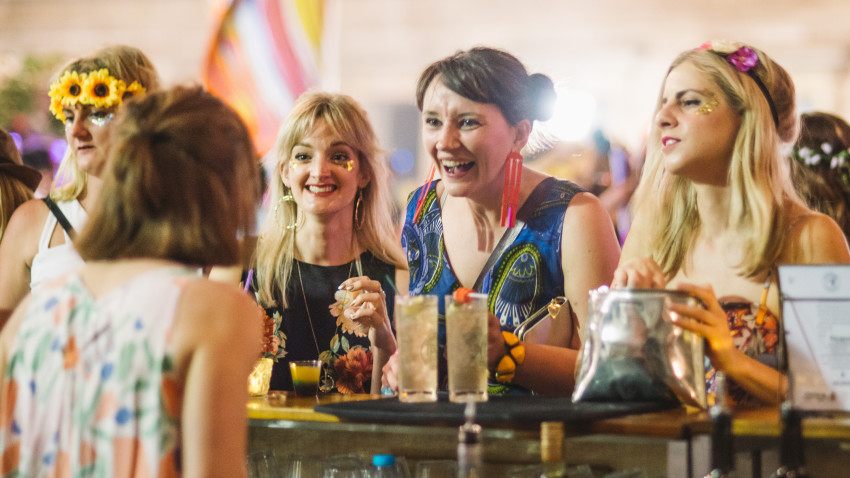 Street food and cocktail bars
Cocktail bars
Midsummer Nightcap
Christabels Gin Grotto
The Libation Station
Smith & Sinclair edible cocktails
Street food stalls
Club Mexicana (vegan)
Freewheelin' pizza
Oyster Boy
Pop's Dogs
Walter & Monty BBQ
Zoe's Ghana Kitchen
Plus an extra special pop-up hosted by Lush and Tom Kerridge's The Hand and Flowers, the only pub in the UK with two Michelin stars.
Booking information
£25 Early birds - sold out
£35 General tickets - sold out
£75 VIP tickets - sold out
Make your Saturday night at the RA extra special with a VIP ticket, which includes:
-Private curator-led tour of Summer Exhibition 2018
-Complimentary glass of champagne
-Goody bag of gifts from the RA
-Access to the VIP and members' lounge, with artisan wine and cocktail bars
-Access to the VIP-only art studio with floral crafts and botanical illustration workshops
The Royal Academy is proud to be working with Time Out as official ticketing partner.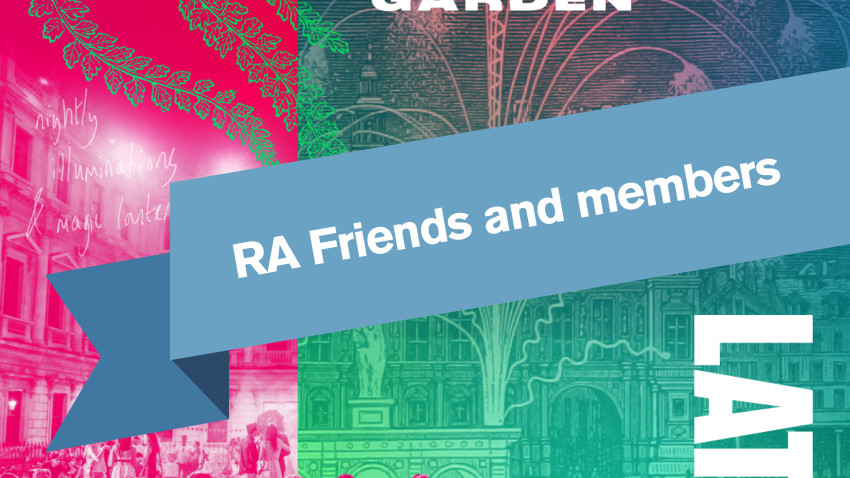 RA Friends and supporter benefits
With the purchase of any ticket tier, RA Friends and supporters (includes Patrons, Corporate Members and Academician's Room members) will get access to our VIP and members' lounge with artisan wine bars and decadent cocktails which is open all evening.
Patrons, Corporate Members and Academician Room members can book over the phone on 020 7300 8090.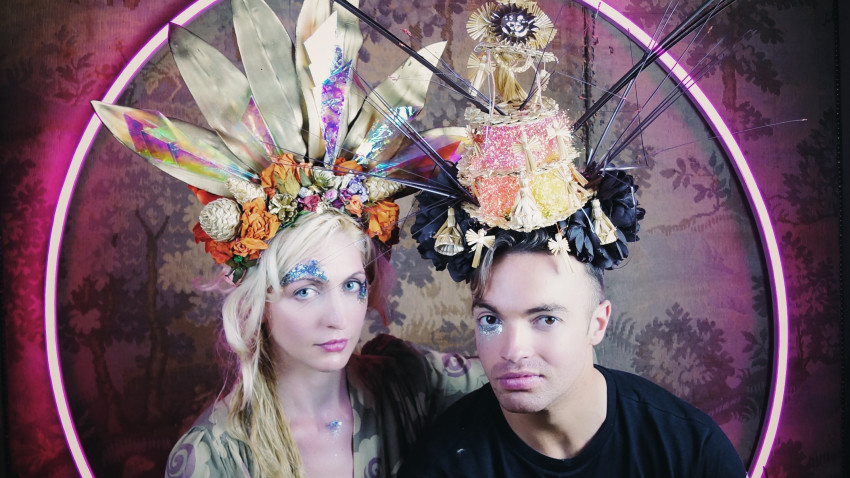 Dress code: garden extravagance
Think wild garden-inspired flora and fauna, or a contemporary twist on pleasure-garden fashion. Get creative with foliage, features, textures and headdresses and be bold.
Need inspiration? Head to our Pinterest board
Pop-up festival fashion stalls
Visit our pop-up festival fashion stalls on the night to complete your look, including:
Animalesque
Handcrafted animal headdresses
Ciara Monahan
Tropical festival headpieces
Bombini Studio
Bespoke handmade floral crowns