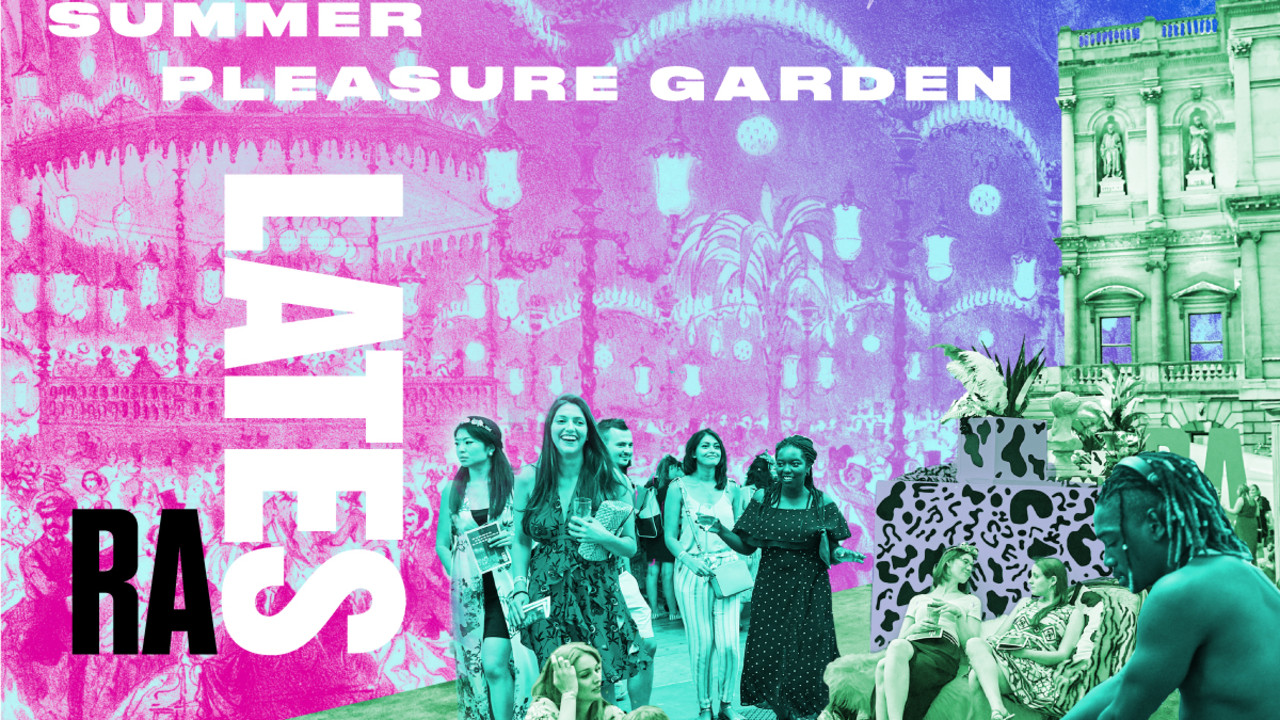 RA Late
RA Lates: Summer Pleasure Garden 2019
Saturday 20 July 2019 7 - 11pm
Royal Academy of Arts
Summer Exhibition 2019
Experience a magical summer's night in our reimagined pleasure garden, inspired by the fantasylands of Georgian London.
Pleasure Gardens were extraordinary 18th-century spaces for entertainment, art and music. These glittering night gardens of tree-lined boulevards, luminous glowing lanterns, masquerade balls, al fresco dining, woodland music concerts and healing fountains gave ordinary Londoners a chance to escape city life for the night.
At our magical summer's night festival, we invite you to explore the RA's campus and discover spectacular light shows, illuminated dance floors, secret bars, artist installations, live music and DJs. Enjoy voguing, karaoke, romantic-fiction writing, costume parades, indie disco singalongs, a classical club night and much more to be announced.
Tickets include after-hours entry to the Summer Exhibition and Helene Schjerfbeck.
The RA is proud to be partnering with Time Out London.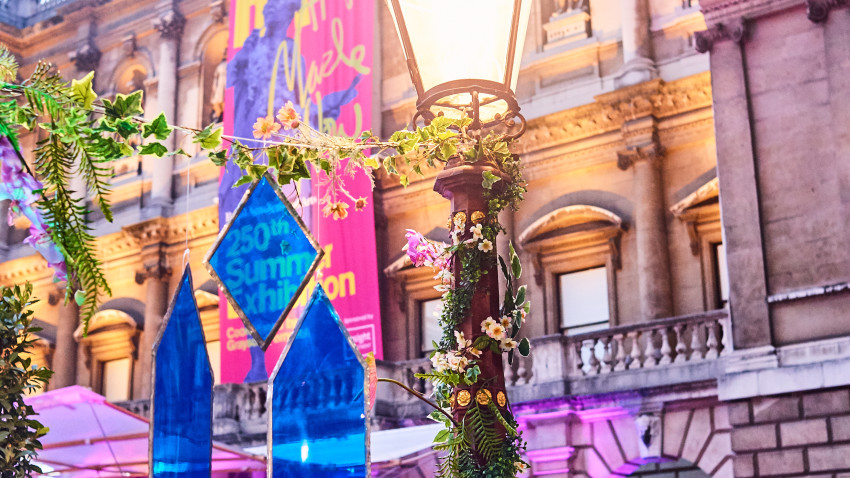 Glowing night garden
Annenberg Courtyard
Enter a vibrant and luminous night garden for extravaganzas, promenades and immersive installations, alongside our glittering main stage, with full line-up below:
Little Gay Brother
RA Lates welcomes headliners Little Gay Brother to the Summer Pleasure Garden. Little Gay Brother is the joyfully flamboyant queer collective and club night that challenges perceptions of gender through dance, music and humour. Their shows capture audience imaginations and create ecstatic environments where anything feels possible. Get ready to lose your inhibitions at a party without prejudice and enjoy a show that celebrates pleasure.
Produced by Clayton Wright and choreographed by Chester Hayes
Jay Jay Revlon
DJ and artist Jay Jay Revlon has become a major force in the London dance scene where he is credited as being instrumental in the rise of voguing nights in London. Here at the RA, he presents his popular voguing workshop, followed by a DJ set and party.
Moonlit promenade with Dress: Fancy
Inspired by the grand boulevards of Georgian pleasure gardens, we invite you to stroll around our outdoor, tree-lined avenue and join a unique moonlit costume parade (think 1950s salon fashion show meets Georgian promenade – the perfect fusion of eccentricity and experimentalism). Podcasters and fancy dress experts, Dress: Fancy, will host the costume competition on the night and crown the evenings 'best dressed'.
Immersive Installations
Bubble Greenhouse | Abby and Alice
Pleasure Garden Hotline | Beatrice Morris
Proscenium Promenade | Ed Crooks
Plus roaming maypole performances by kitsch art duo Dick and Dosa, performed by Flora Bradwell and Chris Ilankovan.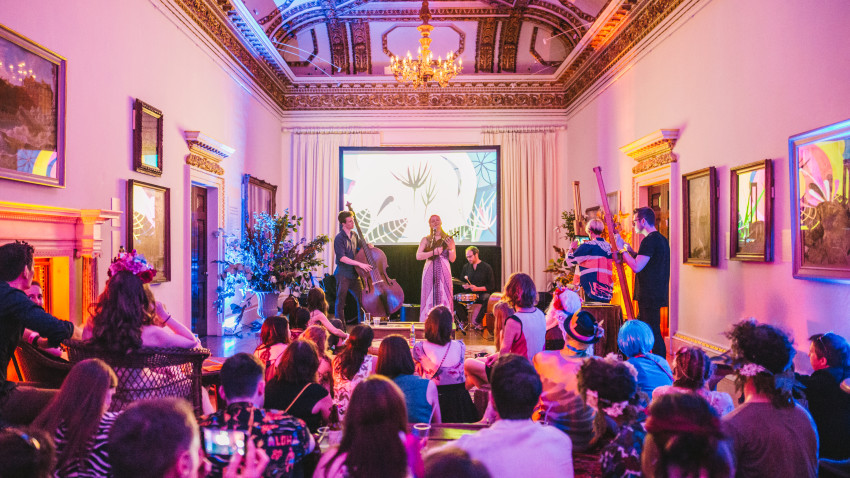 Nocturnal Palace
Burlington House
Step inside the RA's 17th-century town palace for art, parties and immersive experiences, including:
Secret palace cocktail party
Enter a wild and abandoned conservatory where you'll find pleasure garden characters, sip champagne cocktails, and mingle with artists and Georgian society elite at this immersive experience.
Produced by Marah Wilson and Nick Hart
Madame Carol Sell and Miss Belle Lune
Find roaming characters Madame Carol Sell and Miss Belle Lune in spectacular costumes evoking Georgian carousels and hot air balloons. They will be promenading throughout the pleasure garden all evening.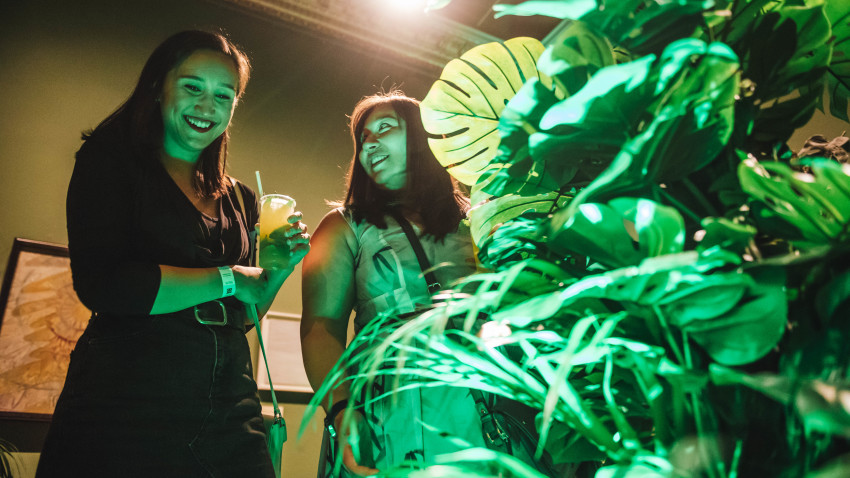 UV Garden of Delights
RA Schools
Decadence and Decay
Enter a glowing surrealist den at the bottom of the garden and watch a series of immersive interventions including UV drumming, ballet and live glow-in-the-dark body painting performances.
Produced by the Glitter Collective
Un-Grasp-Able
This installation illuminates matter that we are in contact with all the time but cannot see. Shining a light onto the piece reveals something we can't see with our eyes alone - the spectrum of pure light. Use the torch from your smartphone to reveal a mesmerising sight - a perfect rainbow halo.
Installation art by Lara Geary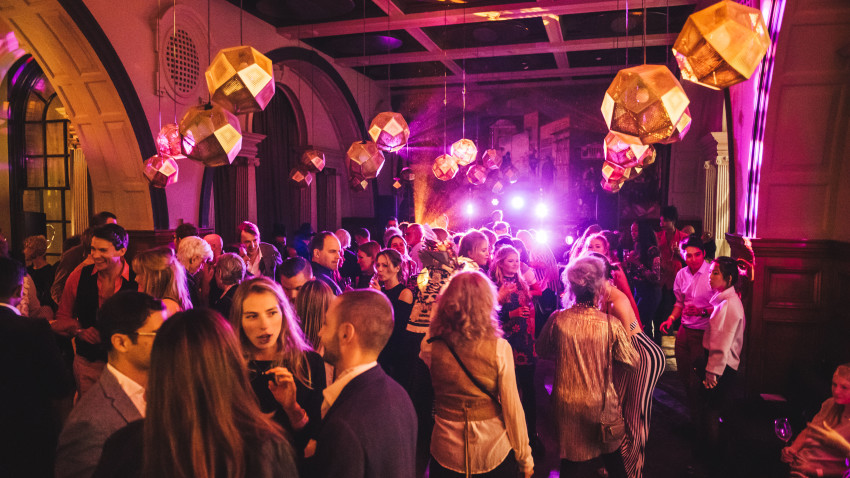 Revelling Rooms
The Keeper's House
This hidden 19th-century artist's home was built by Sydney Smirke RA as an extension of the grand urban palace. Discover immersive performances and a secret garden as you explore the Keeper's House.
Baroque Club Night
Inspired by opulent masked balls in 18th-century pleasure gardens, _REMIX is a baroque club night that live mixes baroque music with contemporary hip hop and R&B samples.
'Dear Duke!' – Romantic Fiction Writing
18th-century historians often describe the "sexual electricity" of London's pleasure gardens – they were spaces where transgression was permitted and lovers would meet. At this drop-in writing retreat we read excepts form our favourite Barbara Cartland novels, while you are invited to join a series of writing games to concoct your own pleasure garden-inspired romantic fiction storyline or scene.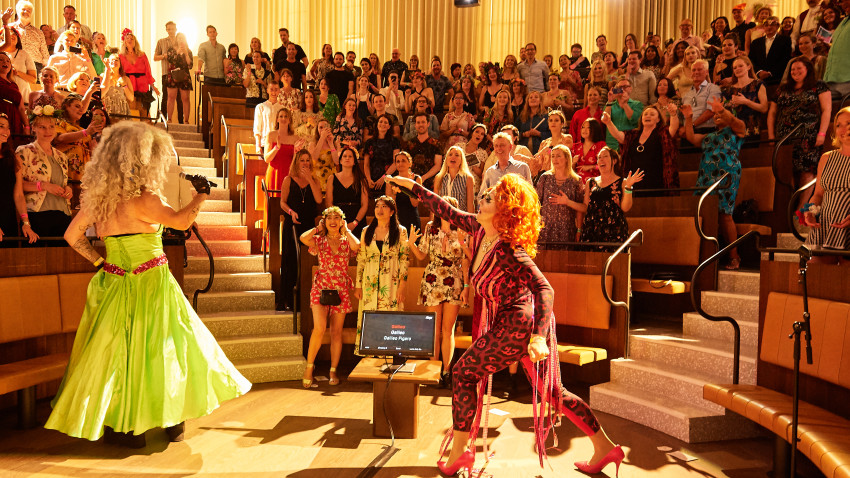 Temple of Spectaculars
Burlington Gardens
The RA's newly renovated site at 6 Burlington Gardens plays host to a lively programme of karaoke, colourful artist installations and more.
Karaoke Hole
The mischievous little sister of Dalston Superstore and Voodoo Rays, the Karaoke Hole takeover the RA's epic theatre space for a glitter-fuelled night of lip-syncing drag queen performances, dance routines and karaoke singalongs. From 90s girl bands, air-guitar anthems, and disco classics, this is not to be missed.
IISH; art installation by Sophie Molyneaux
iiish creates colourful and tactile installation environments that create a space for play and sensory escape. The artists ultra-colourful and dotty installations invite a nostalgic and child-like enjoyment of art. At this Late, we invite you to sink into an oversized beanbag and have a go at knitting within a growing collaborative artwork.
Indie Disco singalong
Take part in our Georgian "round the piano" inspired singalong (albeit with a touch of 2007 indie nostalgia). Georgian pleasure gardens were known for their eclectic music during an era that did not distinguish between high art and popular culture. Join our traditional pub knees-up within one of the RA's historic galleries– where you'll be singing the words to your favourite dancefloor anthems from the mid-2000s.
Finnish art in fashion pop-up display by Carolina Forss
Finnish fashion designer Carolina Forss presents modern looks inspired by the golden age of Finnish art. Combining historical research and modern fashion to create looks that transcend history, Forss has translated the knowledge of a past era into a contemporary womenswear and textile collection.
Queeroes of London
A documentary photography series investigating the experience of the older LGBTQIA+ community in London.
Curation and production by Julia Howe, photography by Cherry Au
Speed dating
Georgian pleasure gardens were social spaces where relationships were formed and lovers would meet. Tonight, we invite you to join an inclusive speed dating space for fun, love or just friendship.
Hosted by Alice Wagstaffe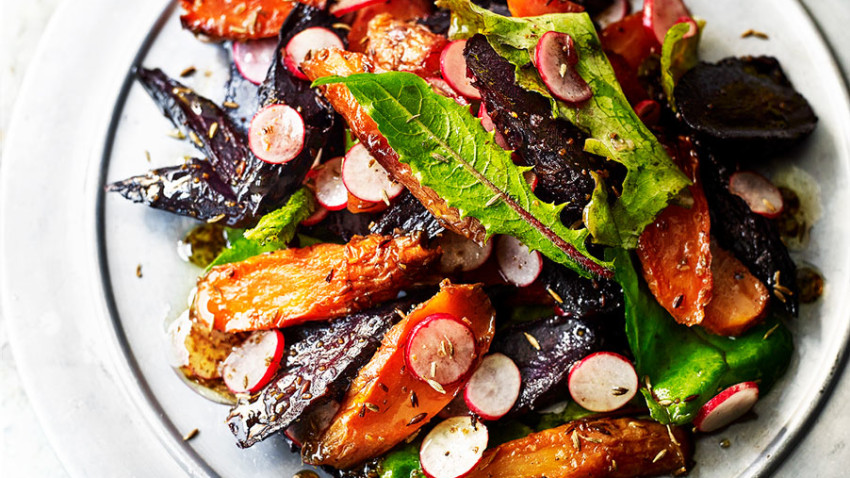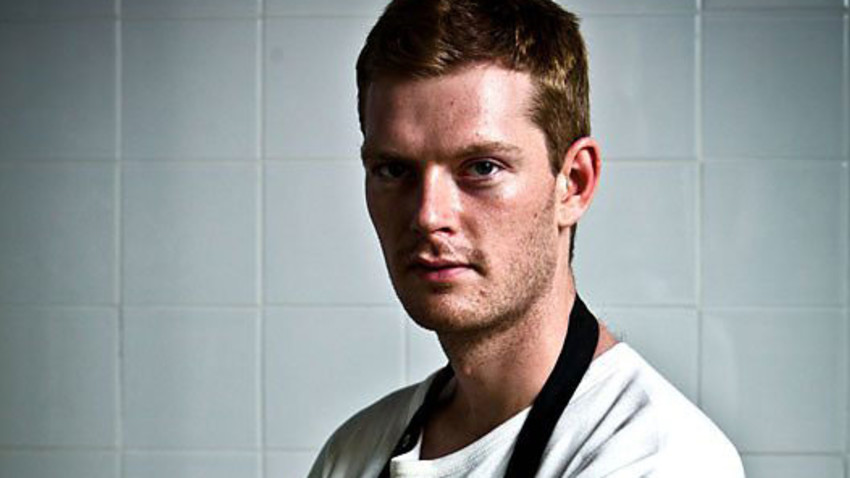 Wëëker: Northern Irish Supperclub
Pop-up supperclub
Wëëker is a high end street food concept by renowned Northern Irish chef and restaurateur, Will Brown. This pop-up supperclub features ingredients from his home in Northern Ireland, or "Norn Iron" as the locals say. Partnering with Irish food experts and neighbours to source and deliver unique and outstanding food and drink that represents their luscious green pastures, bountiful coast lines and world class producers.
A bespoke menu of food and drink is available to purchase from Wëëker all night from their pop-up supperclub in the Summer Exhibition.
Booking information
£25: Early Bird
Includes:
– Access to all RA Lates curated entertainment, experiences, performances and activities.
– After-hours viewing of RA exhibitions including Summer Exhibition 2019 and Helene Schjerfbeck
Sold Out
£35: General tickets
Includes:
– Access to all RA Lates curated entertainment, experiences, performances and activities.
– After-hours viewing of RA exhibitions including Summer Exhibition 2019 and Helene Schjerfbeck
Sold Out
£85: VIP
Make your Saturday night extra-special with a VIP ticket, which includes:
– Complimentary glass of champagne and private tour of the Summer Exhibition 2019
– Access to a VIP-only cocktail bar with artist led activities and exclusive experiences.
– Plus exclusive invitation to a VIP-only after-party until 1am, in a secret historic RA space with late-night jazz, DJs, dancing and a speakeasy cocktail bar.
– A goody bag of gifts from the RA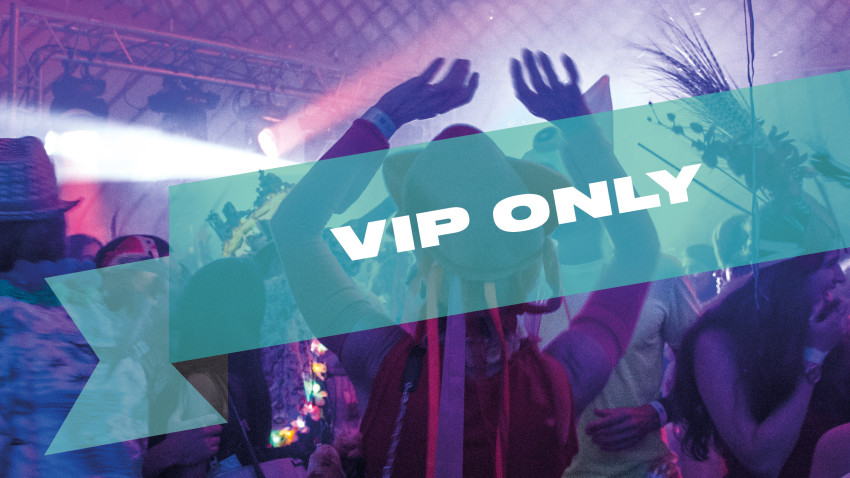 VIP after-party
Until 1am
All VIP ticket holders will get an exclusive invitation to an RA Lates after-party, within one of the RA's historic spaces. It will feature live jazz, DJs, dancing and a speakeasy cocktail bar.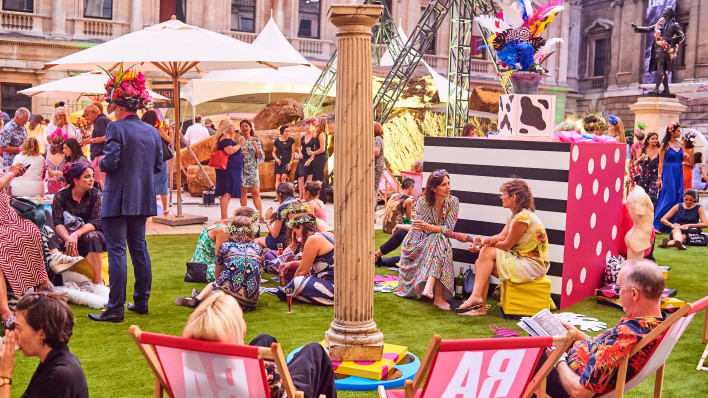 Membership benefits
With the purchase of any ticket tier, Friends of the RA and supporters (includes Patrons, corporate members and Academician's Room members) will get access to our VIP and members' lounge bar and garden with champagne cocktails available to purchase all evening.
Patrons, corporate members and Academicians' Room members can book over the phone on 020 7300 8090.
Photos from RA Lates: Summer Pleasure Garden 2018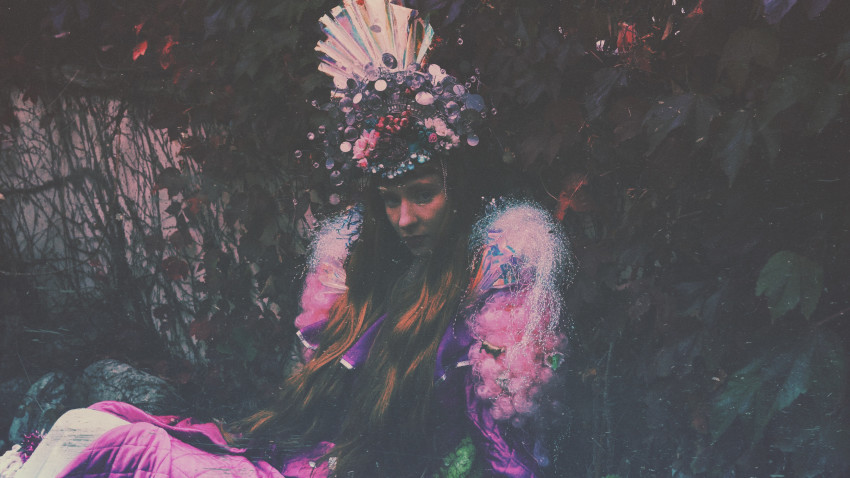 Dress code: vibrant florals versus otherworldly creature
Take inspiration from plants, flowers and foliage and evoke their vibrant colours and shapes with dramatic textures and colours. You could also look to otherworldly night garden creatures and get creative with a look that channels enchanted creatures, jewelled insects or ethereal butterflies. Think feathers, sequins, glitter, wings – and be bold!
Listen to the latest Dress: Fancy podcast with more information on Pleasure Garden fashion history, and tips for interpreting the dress code.
Check out our pinterest board for more inspiration.
Remember a prize will be given on the night for the best dressed and most creative costumes!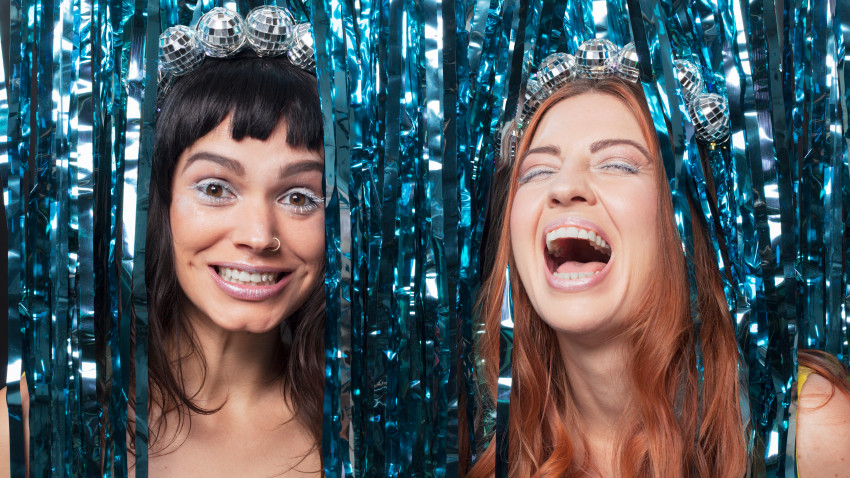 Festival fashion boutiques
Visit our selection of pop-up festival fashion stalls to complete your look on the night and get you festival ready.
Bottle Blonde Studio – Sparkling festival jackets and accessories
Ciara Monahan – Tropical and disco themed headpieces
Bombini Studio – Colourful and floral headdresses