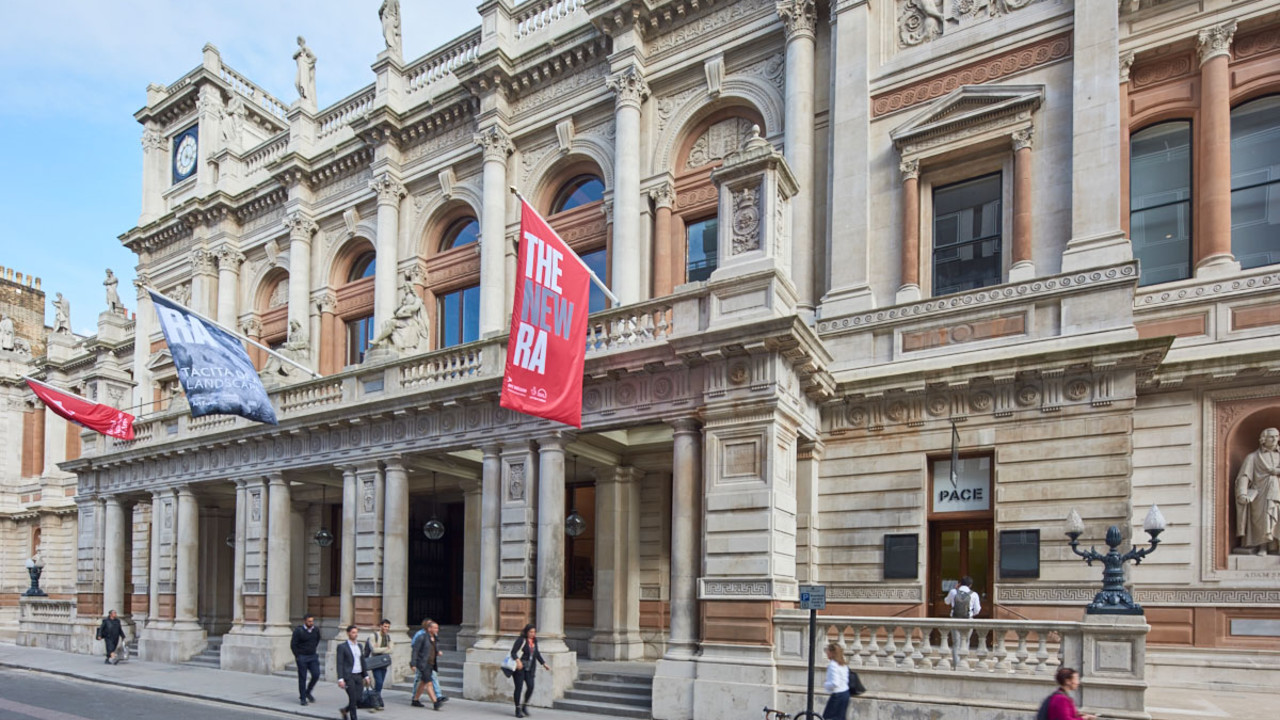 Festival
Open House 2018 at the Royal Academy
Friday 21 September - Saturday 22 September 2018
Royal Academy of Arts
Free, no booking required
Invisible Landscapes
Come and see us on Open House weekend: we'll have free tours of our newly expanded building, film screenings, workshops and much more.
This Open House weekend, we're inviting visitors to come and explore the RA's newly unveiled cultural campus, along with a special programme of events. Take in special film screenings in our new lecture theatre, building tours, architectural workshops – and a series of Pillow Talk conversations, which will take place inside Invisible Landscapes, the inaugural installation in the RA's new Architecture Studio.
Originally dating from the 1660s, Burlington House has been our home since 1867, and has seen impressive additions over the years by celebrated architects as Sydney Smirke RA, Richard Norman Shaw RA and Foster + Partners.
Continuing that rich history, the RA250 building project, designed by acclaimed architect Sir David Chipperfield RA, has linked our two sites at Burlington House and Burlington Gardens for the first time, creating one unified cultural campus. Inside you'll find free galleries dedicated to experimental architectural interventions, with displays around the building that showcase work by contemporary architect RAs, and historic casts from our Collection.
This year's Open House coincides with the opening of our architecture exhibition, Renzo Piano: The Art of Making Buildings – so look out for activities and film screenings inspired by the pioneering architect.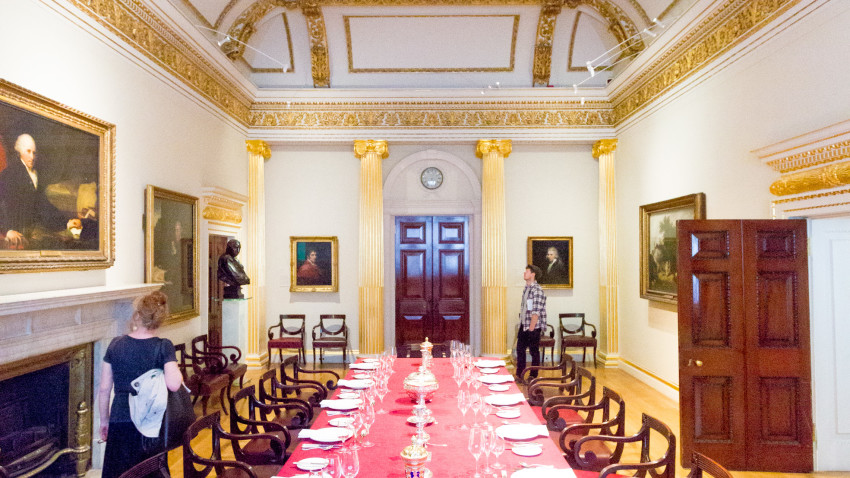 Tours
Saturday 22 September + Sunday 23 September
Join a series of building tours about the history and architecture of the Royal Academy.
Free, no booking required, tours last approx. 30 minutes. Tours meet in the entrance hall of Burlington Gardens unless otherwise stated.
11.30am Tour of Burlington House (Meet in the Front Hall of Burlington House)
1pm Tour of Burlington Gardens
3pm Tour of Burlington Gardens
4pm Tour of Burlington Gardens
RA's Architectural History – Library and Collection Talk
Saturday 22 September
Established at the time of the Academy's foundation in 1768 to serve the needs of the Members of the Royal Academy and students in its Schools, the Royal Academy of Arts Library is the oldest institutional fine arts library in the United Kingdom. Join Adam Waterton, the RA's Head of Library Services, as he talks visitors through the RA's architectural history.
RA Library tours start at 12 noon and 2pm. Tours meet in the entrance hall of Burlington House – sign up during the day (tours limited to 16 people)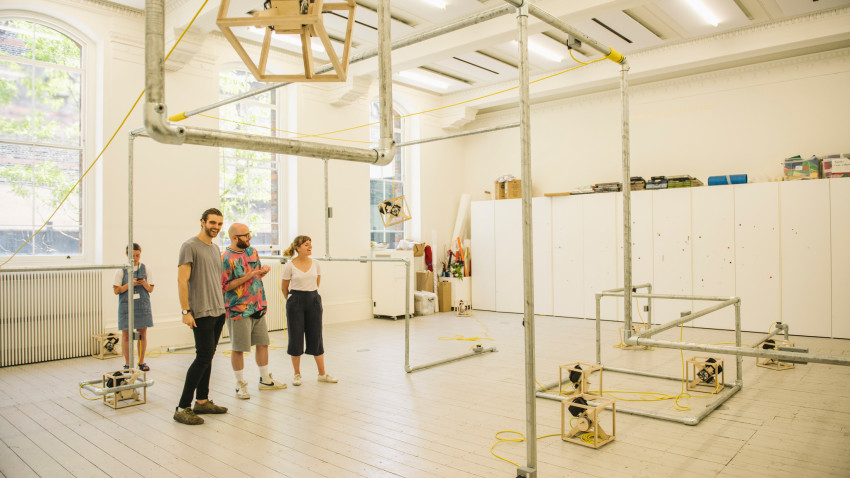 Construction workshop by Mobile Studio Architects
Saturday 22 September
Join this drop-in workshop for adults, inspired by Renzo Piano's architecture. Create a collaborative growing structure, drawing inspiration from Renzo Piano's buildings which often weave between traditional and high-tech architecture. Using simple materials we will test their architectural and structural ability to create form. 2pm - 5pm, The Clore Learning Centre, no booking required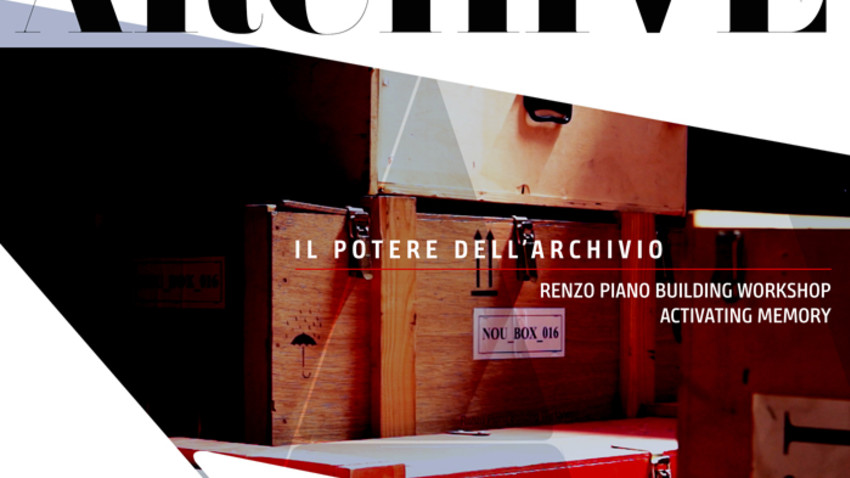 Film Screening: The Power of the Archive
Saturday 22 September
This new film delves into the archive of the Renzo Piano Foundation and the Studio. Drafts, sketches, models, renderings, drawings all housed in 3000sqm of a converted factory in Genoa. A place of experimentation, the RPBW archive is a metaphor for a sea-port; where goods come and go, each enriching its content and potential for communication.
Special preview screenings take place in The Benjamin West Lecture Theatre at 2pm, 3pm and 4pm on Saturday 22 September, film lasts 35 minutes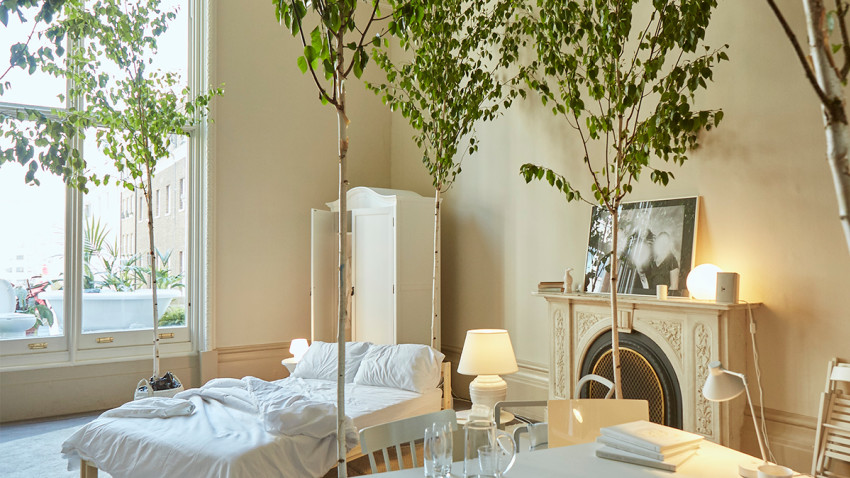 Pillow Talk conversations
Saturday 22 September
Join us for a series of free in-bed conversations exploring issues around contemporary domesticity and how technology is altering it. A series of intimate interviews led by the RA's Architecture Programme Curator, Gonzalo Herrero Delicado, with architects and artists whose work explores ideas around domesticity, gender and new technologies.
Full programme information here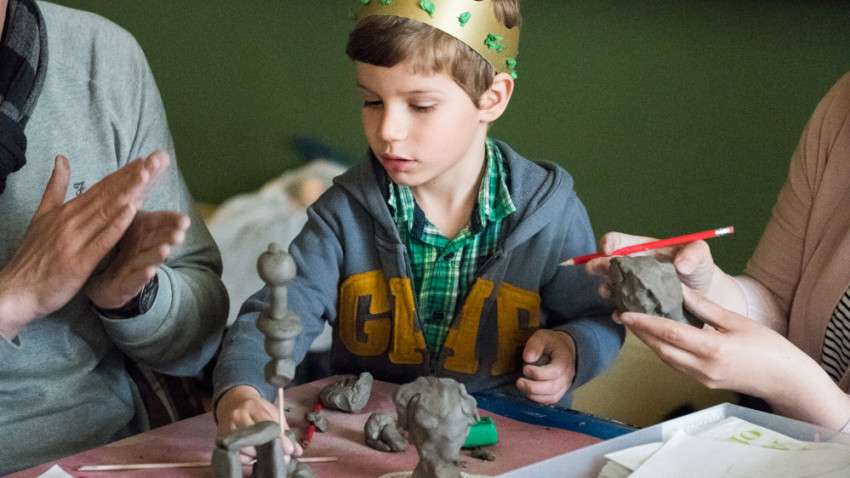 Family Studio: Clay Collections
Sunday 23 September
Contrast coloured earth to create clay faces and places inspired by the Royal Academy's Collection at this free drop-in workshop.
11am – 3pm The Clore Learning Centre