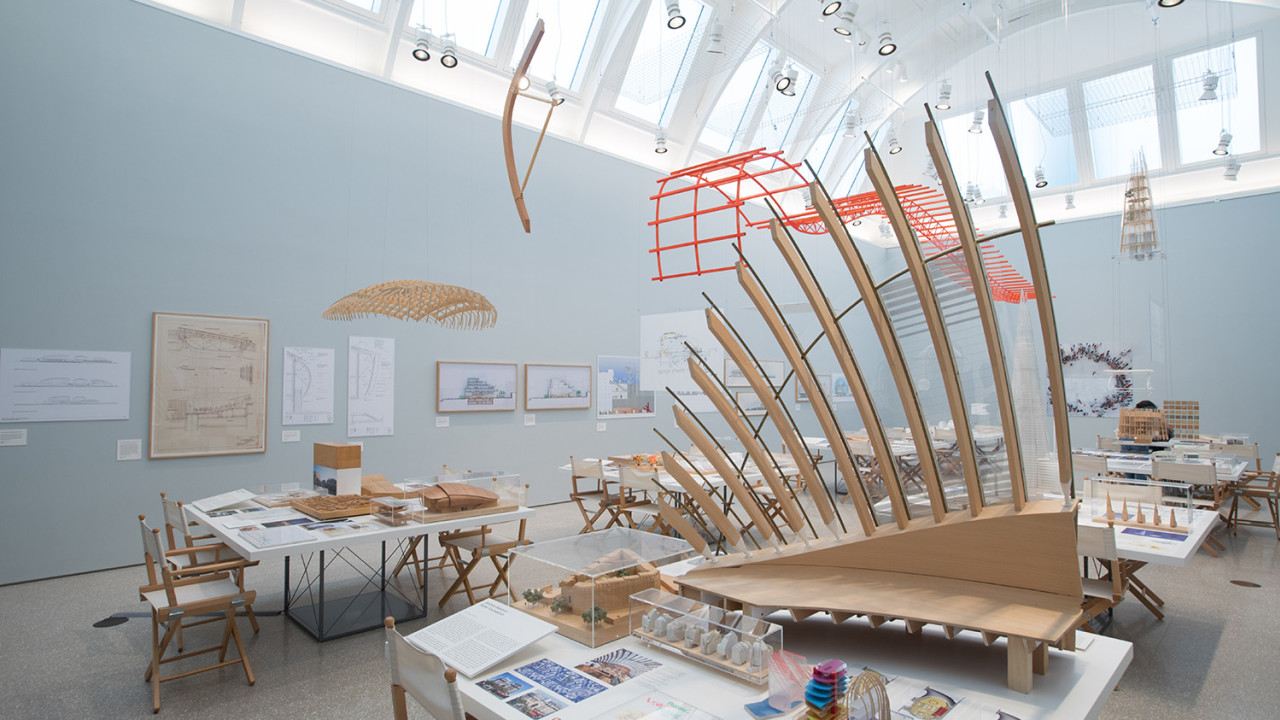 Exhibition
Renzo Piano
The Art of Making Buildings
15 September 2018 - 20 January 2019
The Gabrielle Jungels-Winkler Galleries
Daily 10am – 6pm
Friday 10am – 10pm

£14 (without donation £12). Concessions available. Friends of the RA, and under 16s when with a fee-paying adult, go free.
Friends of the RA go free
From The Shard in London to the Centre Pompidou in Paris, the buildings of Renzo Piano have enriched cities across the globe. We reveal the vision and invention behind his pioneering work, showing how architecture can touch the human spirit.
United by a characteristic sense of lightness, and an interplay between tradition and invention, function and context, Piano's buildings soar in the public imagination as they do in our skylines. Counting the New York Times Building and the Jean-Marie Tjibaou Cultural Centre in Nouméa among his creations, he has cemented his place as one of the greatest architects of our times.
This illuminating exhibition follows Piano's career, from the influence of his Genoese heritage and his rise to acclaim alongside friend and collaborator Richard Rogers, to current projects still in the making. Focusing on 16 key buildings, it explores how the Renzo Piano Building Workshop designs buildings "piece by piece", making deft use of form, material and engineering to achieve a precise and yet poetic elegance.
Marvel in rarely seen drawings, models, photography, signature full-scale maquettes and a new film by Thomas Riedelsheimer that show how inspiring architecture is made. At the heart of the exhibition is an imagined 'Island', a specially designed sculptural installation which brings together nearly 100 of Piano's projects.
Designed and curated in close collaboration with Piano himself, join us for the first exhibition in London to put the spotlight on Piano in 30 years.
Exhibition organised by the Royal Academy of Arts, London, in collaboration with Renzo Piano Building Workshop and the Fondazione Renzo Piano.
Watch back: Renzo Piano in conversation
Streamed live on our Facebook Page, watch Renzo Piano in conversation with journalist Razia Iqbal as he reflects on his long career and the role architecture plays in society.
Supporters
Lead supporter

Supported by

Lighting partner

Supported by
Reviews
"No single architect has had more impact than Piano on the modern city centre."

The Times
Making buildings is a civic gesture and social responsibility. I believe passionately that architecture is about making a place for people to come together and share values.
Renzo Piano
Renzo Piano exhibition film
This 17-minute, dual-screen film installation was commissioned especially for the exhibition.
© Royal Academy of Arts, London, 2018. A film by Thomas Riedelsheimer.
Gallery
The Shard, London Bridge Tower and London Bridge Place, London, 2012

The Shard: A View from St Thomas Street, 2018

Jean-Marie Tjibaou Cultural Centre, Nouméa, 1998

Model of the Jean-Marie Tjibaou Cultural Centre, Nouméa ,

Whitney Museum of American Art, New York, 2015

Drawing of the Whitney Museum of American Art, (longitudinal section),

Jérôme Seydoux Pathé Foundation, Paris, 2014

Sketch of the California Academy of Sciences, 2009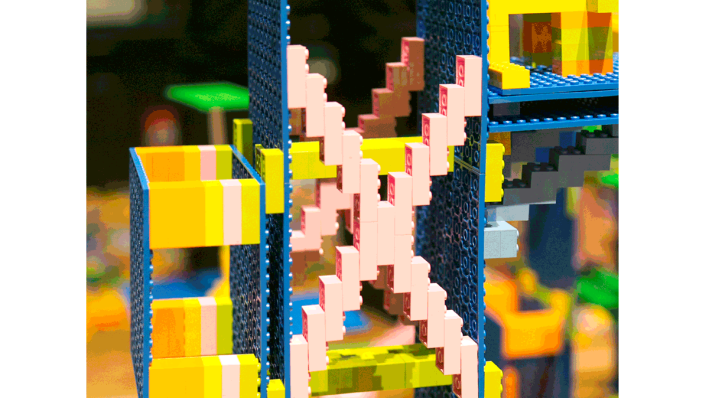 Build it like Renzo!
Fridays, 7 December – 20 January, 6.30-9pm
27 December – 1 January, all day
Renzo Piano and his team created a model imagined 'island' of over 100 of his buildings for his inspiring exhibition. For the final six weeks of the show, we're inviting you to get hands-on and create your own architectural masterpieces. Every Friday until the exhibition closes, and all day between Christmas and New Year, we'll have a free table of Lego in our Burlington Gardens entrance hall. You can use drawings and designs on the table for ideas, or just follow your imagination.
Your creations will only last the night before we have to take them down, so remember to share them with us on social using #BuildItLikeRenzo.
Happy building!
Become a Friend to see for free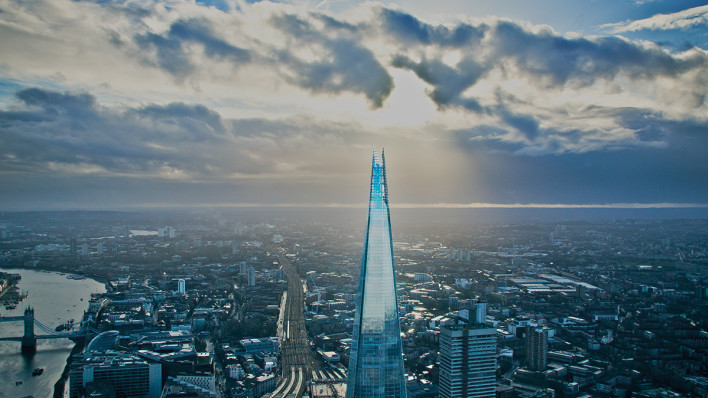 Discounted tickets via The View from the Shard
We've teamed up with The Shard to offer 20% off Renzo Piano: The Art of Making Buildings exhibition tickets when visiting The View from the Shard. Simply add your Renzo Piano tickets onto your booking when purchasing a visit to the Shard, online or in person. You can then visit the exhibition any time until 20 January 2019.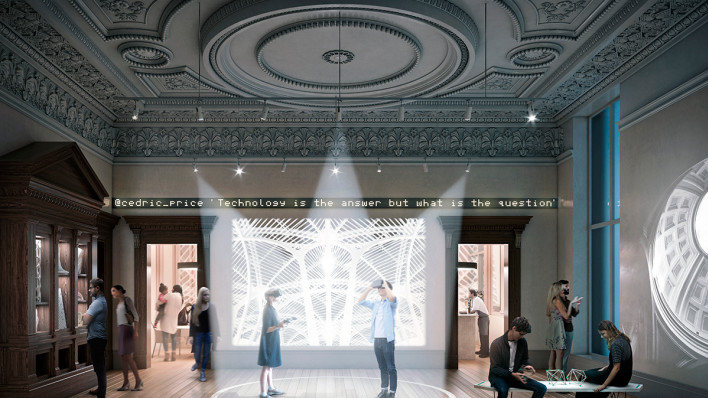 Architecture Programme
Renzo Piano is part of the RA's wider Architecture Programme, which consistently pushes boundaries and inspires fresh thinking. Join us throughout the year for lectures by leading international architects, panel discussions and awards, poetry readings and immersive musical experiences – all that, on top of free curated displays in our new Architecture Studio.