"Brutalism is back – but its fetishisation comes at a cost"
By Catherine Slessor
Published 14 June 2017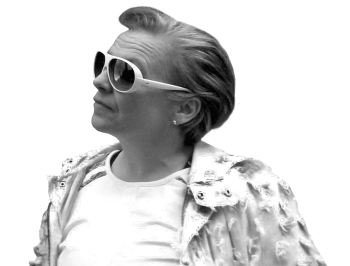 "Brutalism is back – but its fetishisation comes at a cost"
Post-war concrete architecture is finding its way into magazines, blogs and Instagram feeds – but its commodified comeback is completely at odds with Brutalism's social agenda, argues architectural critic Catherine Slessor.
Post-war concrete architecture, especially the hard-core Brutalist variety, is experiencing a previously unthinkable renaissance. Through Instagram and a stream of glossy coffee table books, the once-reviled concrete of '60s architecture is now on the agenda of more than just architecture critics. Brutalism's wares now extend to mugs, tea towels, t-shirts and concrete pen pots. How long before the béton brut wallpaper that features as a backdrop to the Royal Academy's Futures Found exhibition pops up for sale in the RA shop?

Is a renewed interest in the vanishing architecture of post-war Britain a bad thing? Clearly, the defining beliefs of that world – social progress, technological achievement and central planning expressed through often uncompromising modern architecture – still polarise debate.

British chintzification of the avant-garde may be superficially dismaying to aficionados but Brutalism's rediscovery is actually more problematic, argued architecture critic Owen Hatherley at Concrete Fetishes, one of the talks in a compelling series curated by Tom Wilkinson. Its conflation of social nostalgia with a fetishisation of buildings as "iconic" objects can contrive to compromise them, as instanced by the fate of Robin Hood Gardens, the radical housing block in Poplar designed by Alison and Peter Smithson. Attempting (unsuccessfully) to rebuff its demolition by Tower Hamlets Council, its case was not helped by the new perception of its status as a rarefied Brutalist landmark. As the council pointed out, this raised the prospect of its flats being gussied up and sold off to the highest bidders, rather than remain an important enclave of social housing near high-end Canary Wharf. The building might still stand but its original social ambitions would be compromised, following the pattern of Denys Lasdun's Keeling House, now an exclusive gated community.
Architecture's rebooting of "unfashionable" styles is not new in itself. "The point at which Brutalism got treated like Victoriana was always inevitable," notes Hatherley. At one time, Victorian architecture was considered hideously overwrought and it fell to eccentric evangelists, notably the poet John Betjeman, to advocate on its behalf. Photographer Peter Chadwick could be seen as a contemporary counterpart of Betjeman. Chadwick has cornered the market in documenting Brutalist buildings around the world – tweeting as @BrutalHouse to his 36,000 followers, he demonstrates how the circulating structures of social media resonate with Brutalism's preoccupation with disseminating imagery. Yet Chadwick's gaze, in artfully supersaturated black and white, is that of a voyeur and not a campaigner.
Modern estates and their economically disempowered residents are now considered fair game for dislocation and dispersal to free up land for profit-driven redevelopment.
In his book, Lost Futures, Owen Hopkins assembles a similarly photogenic catalogue of post-war buildings but this monochrome roll call of Modernist martyrs is now beyond the reach of campaigners. Many are unloved tower blocks and housing estates, culled in the name of contemporary slum clearance as the Victorian terraces before them once were. Yet it's clear that the physical extinction of buildings such as the high-rise Red Road flats in Glasgow and London's Aylesbury and Stifford Estates (the latter embellished by a Henry Moore sculpture) represent a more calculated long-term political dismantling of mass housing provision.

Thrown into sharp focus by the policies of the Conservative administration, the future of housing and the vision of a just social life are deeply contested and increasingly under threat, howled down by the unchecked forces of neoliberal capitalism. Modern estates and their economically disempowered residents are now considered fair game for dislocation and dispersal to free up so-called brownfield land for profit-driven redevelopment. Emblematic of a reductivism that sees the price of everything and the value of nothing, this tactic is especially prevalent in London, now effectively being hollowed out and stratified by class, race and wealth.

In such a brutally reordered terrain, architects have become the obliging pawns of developers. Far from driving a progressive cultural agenda, as the original generation of Brutalists once did, their status is now pitifully reduced. "Architects are hired guns who thought they were being trained as resistance fighters," noted architectural historian Claire Zimmerman in Concrete Fetishes.

These days, producing modern mass housing with the optimism and decency of its Modernist forbears requires a planetary alignment of procurement, resources and political will. It also calls for architectural intelligence and a certain militancy. As Lewis Mumford, the great historian of the city, wrote in 1938: "Instead of clinging to the funeral towers of metropolitan finance there is a need to create fresh patterns of political action, to alter for human purpose the perverse mechanisms of our economic regime." It is a call to arms that still has relevance, as ultimately, the obliteration of the Modernist social project calls into question what kind of city we want and whether the power still exists to make it viable.

What do you think? Share your views below or on Twitter @architecture_RA