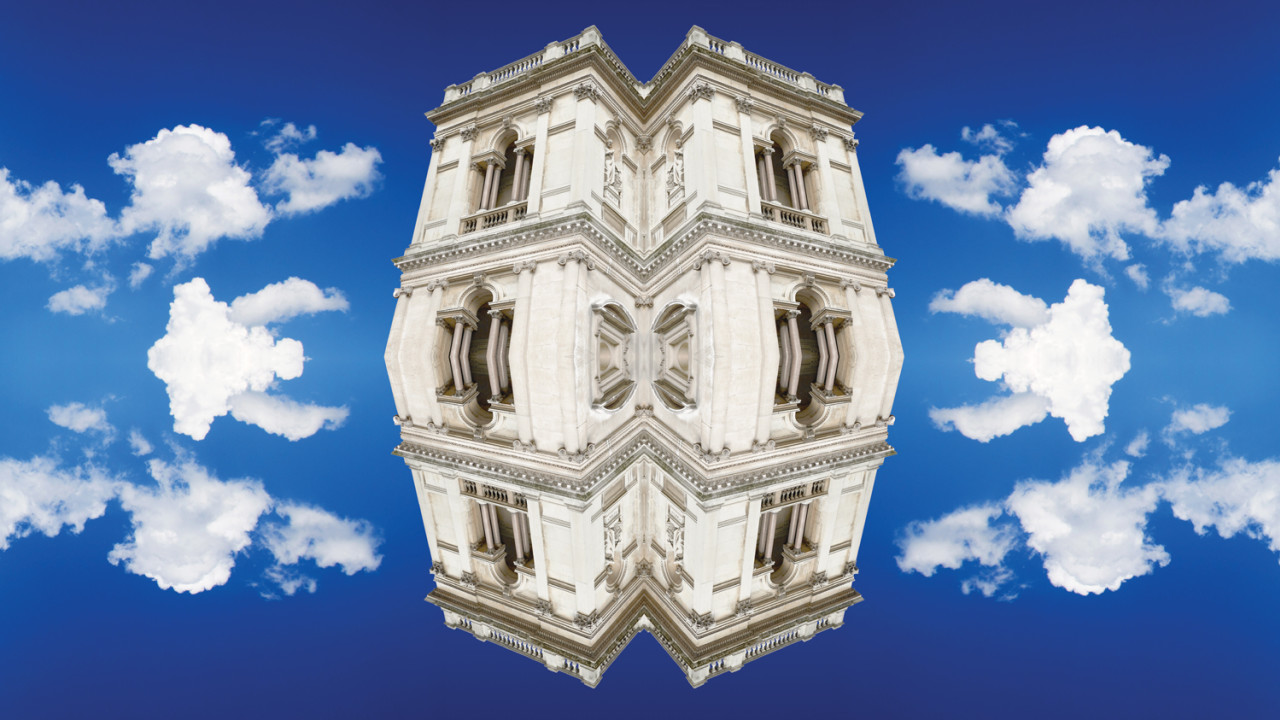 Exhibition
Summer Exhibition 2016
13 June - 21 August 2016
Main Galleries
Sunday – Thursday 10am – 6pm
Friday 10am – 10pm
Saturday 10am – 10pm
£13.50 (without donation £12). Concessions available. Friends of the RA, and under 16s when with a fee-paying adult, go free.
Friends of the RA go free
Sponsored by Sponsor statement
Discover exciting new talent alongside established stars of the art world at the annual Summer Exhibition. With over 1,200 works showcasing everything from watercolour paintings to videos and photography there is something for everyone.
"The Royal Academy's Summer Exhibition feels fresh" – The Times
"Eclectic, whimsical chaos" – The Telegraph
In the words of co-ordinator Richard Wilson RA, this year's edition of the Summer Exhibition is "unpredictable, stimulating and startling."
Famous as the world's largest open submission show, there are certain things the Summer Exhibition delivers on every single year: a panorama of art in all mediums, a remarkable mixture of emerging artists and household names, and more to see and explore than any other exhibition you're likely to visit this year.
Keep a particular look out for work by some of the art world's most successful artistic duos – specially invited by Richard Wilson RA – whose work is dispersed throughout. Highlights include a large-scale suspended kite sculpture by Heather and Ivan Morison, sculpture by brothers Jake and Dinos Chapman, and an atmospheric photographic installation from Jane and Louise Wilson.
As in previous years, most works are for sale, giving you the opportunity to own original artworks by leading artists of today and tomorrow. And, crucially, proceeds allow us to continue providing, free, world-class postgraduate tuition in the RA Schools.
Please note, this exhibition contains some adult content.
Supporters
Sponsored by
Sponsored by Insight Investment
Reviews
"The Royal Academy's Summer Exhibition feels fresh" – The Times

"Eclectic, whimsical chaos" – The Telegraph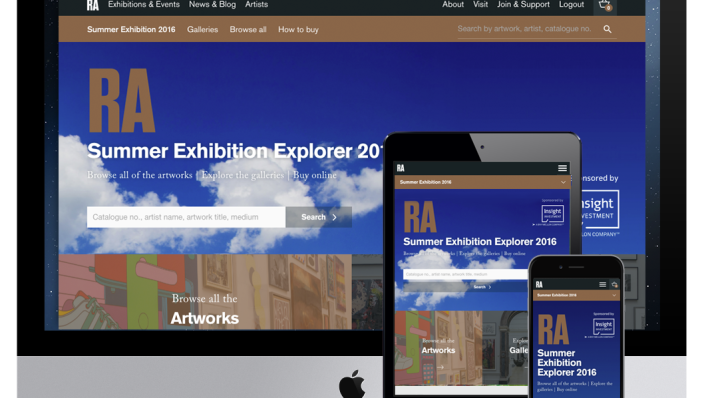 Browse and buy art
With over 1,200 works in the Summer Exhibition, there's a lot to see. Browse all the works featured in the show online.
This year, for the first time, you can also purchase many of the print editions featured in the Summer Exhibition online.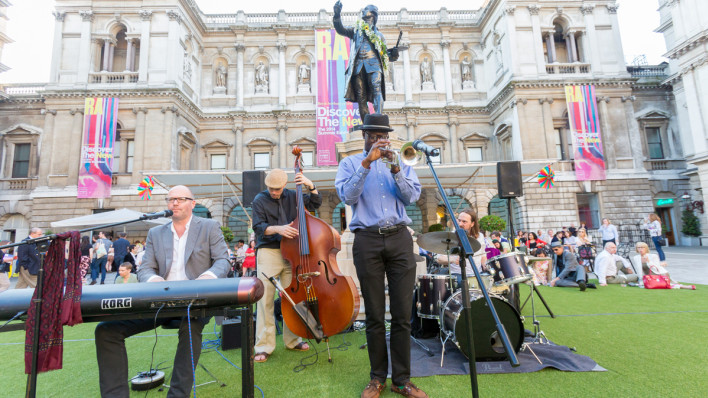 Summer Nights
This season the RA is opening late on Fridays and Saturdays during the run of the Summer Exhibition.
Visit one of our shows at night, sample a cocktail from one of our many bars or simply soak up the evening ambience in our Courtyard.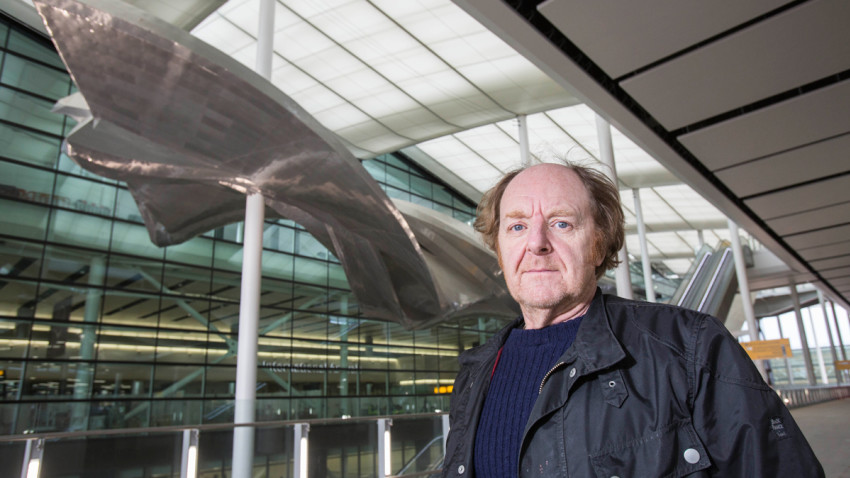 The Summer Exhibition 2016 selection and hanging committee
The Royal Academy of Arts Summer Exhibition 2016 will be coordinated by the leading British sculptor, Richard Wilson RA. The hanging committee for the Summer Exhibition includes Royal Academicians Stephen Chambers, Louisa Hutton, Bill Jacklin, Jock McFadyen, David Mach, Cathie Pilkington, David Remfry, Ian Ritchie and Bill Woodrow.
The Architecture Gallery will be jointly curated by Academicians Ian Ritchie and Louisa Hutton.
Richard Wilson is one of Britain's most celebrated sculptors. He is internationally celebrated for his interventions in architectural space which draw heavily for their inspiration from the worlds of engineering and construction. Wilson is best known for his provoking and playful installations, such as 20:50, a sea of reflective sump oil which is permanently installed in the Saatchi Collection.
The Summer Exhibition 2016 will be unpredictable, stimulating, and enjoyable with 10 startling rooms of contemporary art submitted from around the world. Each of the rooms will be hung by a member of the committee, resulting in themes of free speculation, practice or technique.
Richard Wilson RA, Summer Exhibition 2016 Coordinator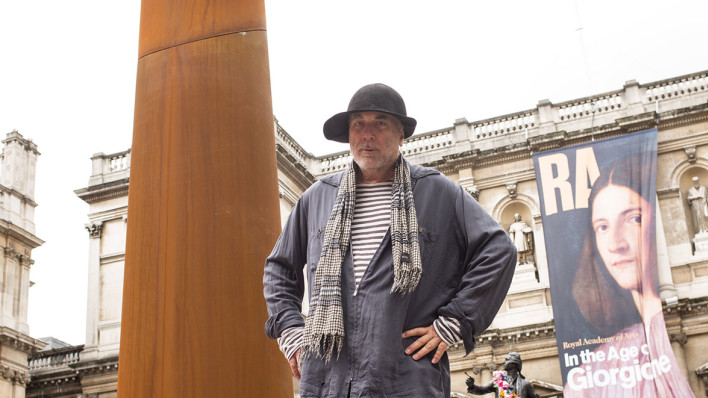 Summer in the Courtyard
A new, monumental kinetic sculpture by Israeli designer and sculptor, Ron Arad, titled Spyre, will be on display in the Annenberg Courtyard throughout the Summer Exhibition.
Spyre is an 18 metre tall corten steel moving cone, containing motors, cogs, and slew-rings. Each segment will move at a different speed, ensuring that the sculpture's unpredictable acrobatic postures are never repeated. Spyre has an eye at its tip containing a camera which will film its surroundings constantly. Whatever it films will be streamed to a screen on the façade of Burlington House so that visitors can view whatever Spyre 'sees'.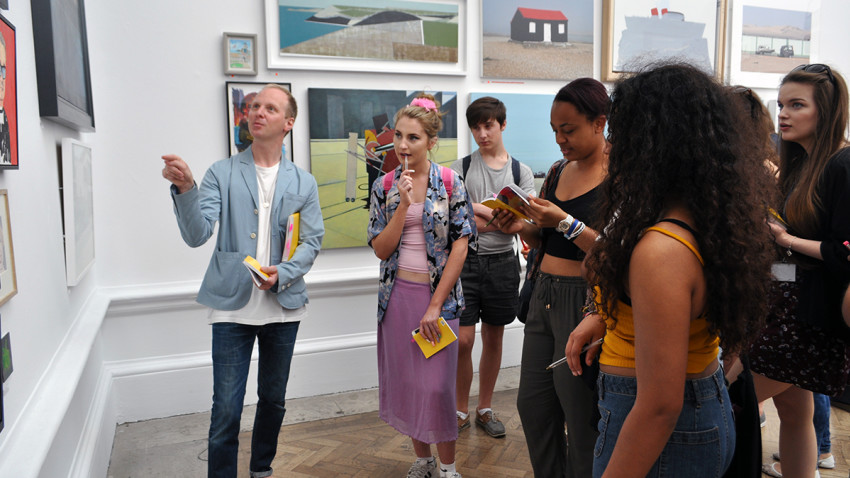 Tours
Get more out of the exhibition
Exhibition tours
45 minute introductory tours, free with an exhibition ticket, no booking required 7pm Fri (17 June–12 Aug)
Family Tours
2.30pm Sun (throughout July)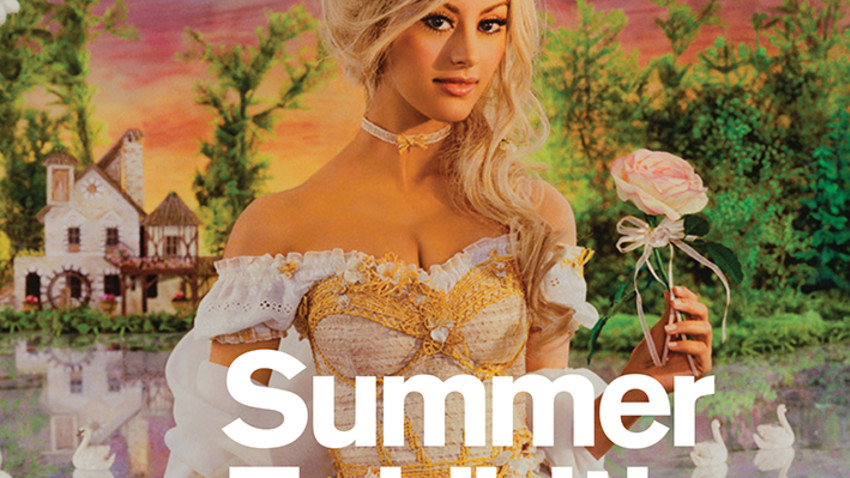 Order the Summer Exhibition Illustrated 2016
The Summer Exhibition Illustrated catalogue offers a fascinating insight into one of the RA's annual highlights.
Author Richard Davey met with all the Royal Academicians on the hanging committee - including the Summer Exhibition coordinator – sculptor Richard Wilson RA. The result is an insightful account of their various approaches to the arrangement of each gallery.
The 2016 edition also includes spectacular installation shots of the galleries and numerous reproductions of the works on display.