Summer Exhibition 2015
8 June — 16 August 2015
Sponsored by Get ready to discover your new favourite artist as we head into a summer of colour at the RA. From painting to installation art, you'll find it all at the Summer Exhibition.
"The Summer Exhibition has never looked so impressive"; – The Times
"A bastion of the English cultural summer" – The Telegraph
"It's the best Summer Exhibition I have seen" – Evening Standard
For 247 years, the Royal Academy Summer Exhibition has offered a snapshot of contemporary art – and this year's exhibition is a riot of colour, variety and discovery with over 1,100 works spilling out from our galleries.
In the courtyard, visitors are confronted by a towering formation of steel 'clouds', created by Royal Academician Conrad Shawcross, before Jim Lambie's kaleidoscopic stairs lead up to the Main Galleries.
This year, the exhibition is coordinated by Michael Craig-Martin RA – a leading artist of his generation and the teacher who nurtured the talents of Gary Hume, Sarah Lucas and Damien Hirst. His distinctive creative vision has resulted in room after room bursting with variety, colour and remarkable new work by leading and emerging artists – all handpicked from over 12,000 entries.
The Summer Exhibition is the world's oldest open-submission exhibition: its earliest exhibitors included the likes of Reynolds, Constable and Turner. With many works in the exhibition on sale, the show also gives you a chance to own some original art while supporting the historic Royal Academy schools; artwork sales help us to continue the free tuition that we have offered for nearly 250 years.
With everything from painting, printmaking and sculpture through to installation, photography and film, this is a show unlike any other. We hope you'll join us for a vibrant summer of colour.
8 June — 16 August 2015
Saturday – Thursday 10am – 6pm
Friday 10am – 10pm
From 6 July to 14 September 2015, the main lift in Burlington House will be unavailable for use due to repair work. Alternative and level accessible routes will be made available.
Plan your visit.
£13.50 (without donation £12). Concessions available. Friends of the RA and under 16s go free. FINAL DAYS: If online tickets are unavailable for your chosen timeslot, you can buy tickets in person at the RA. Please note that queues may form at peak times.
Main Galleries, Burlington House
Sponsored by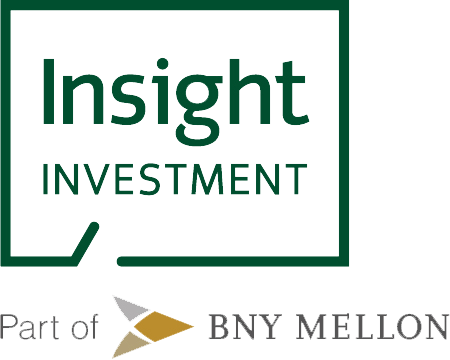 Sponsor statement



Summer Exhibition Explorer

View all the works online

For the first time this year, the Summer Exhibition's list of works is available online. You now have access to browse, collect and share your favourites on social media, or enjoy online guided tours with figures from across the arts, including a number of Royal Academicians – the artists who curate the exhibition.
The Summer Exhibition is about artists' generosity and democracy. No other gallery in the world tries to do what the RA does - open its doors to everyone who thinks of themselves as an artist, to have their work judged by their peers.

Bob and Roberta Smith RA
Can't make it to the RA? Try one of our online tours

Grayson Perry RA

Including an eclectic mix of painting, sculpture and installation, the iconoclastic artist captures the essence of the show in these five picks.

Cath Kidston

The designer and businesswoman's choices from the Summer Exhibition include Royal Academicians Cornelia Parker, David Nash and Gary Hume.

Sebastian Faulks

Anselm Kiefer, Tracey Emin and Tom Phillips all catch the eye of novelist and broadcaster Sebastian Faulks.
Shop

Posters: A Century of Summer Exhibitions at the Royal Academy

Bringing together over 50 posters that celebrate 100 years of contemporary visual culture, this book is a fitting tribute to the exhibition that has launched the careers of many artists as well as an absorbing journey through changes in poster design and typography.

'Fragment Coffee Cup' Mini Print

This bold print features Fragment Coffee Cup by Michael Craig-Martin, curator of this year's Summer Exhibition.

Summer Exhibition Illustrated 2015

Take home the Summer Exhibition 2015 catalogue as a memento of your favourite works.
Conrad Shawcross RA

Limited edition works

This limited edition sculpture entitled Seed (The Dappled Light of the Sun) 2015 by Conrad Shawcross RA relates strongly to the work The Dappled Light of the Sun, currently installed in the Annenberg Courtyard at the RA.

A beautifully illustrated limited edition book has also been produced, which includes working drawings and structural diagrams and text by architect Patrick Sykes.
The Summer Exhibition 2015 selection and hanging committee

The Royal Academy of Arts Summer Exhibition 2015 will be coordinated by the leading British artist and influential teacher, Michael Craig-Martin RA. The hanging committee for the Summer Exhibition includes Royal Academicians Norman Ackroyd, Olwyn Bowey, Gus Cummins, Jock McFadyen, David Remfry, Mick Rooney, Alison Wilding and Bill Woodrow. The architecture room will be curated by Ian Ritchie RA.

Michael Craig-Martin grew up and was educated in the United States but lives and works in London. His work, which includes painting, printmaking, installations projections and drawing, depicts commonplace objects.

Craig-Martin is an influential teacher. His former students include many of those artists who made such a significant impact on the art scene in the 1990s, including Damien Hirst and Sarah Lucas, and fellow Academicians Lisa Milroy, Gary Hume and Fiona Rae.
Special offers

Enjoy the Summer Exhibition and afternoon tea for two

To celebrate this colourful annual exhibition, the Royal Academy of Arts and Peyton and Byrne are offering afternoon tea for two at the Keeper's House.

Cocktail and Summer Exhibition Ticket Package

The Royal Academy of Arts and Peyton and Byrne have teamed up to offer you a ticket to the exhibition and the delicious 'Once upon a time in Academy' cocktail for just £18.50.

Late lunch at Keeper's House and Summer Exhibition ticket

The Royal Academy of Arts and Peyton and Byrne are offering late lunch and a ticket to the Summer Exhibition in the Keeper's House with a free glass of bubbly.
Win an exclusive luxury weekend in London

To celebrate the Summer Exhibition, the Royal Academy of Arts and Reiss have teamed up to offer you the chance to win a fabulous VIP weekend in London for one winner plus guest.

The prize includes:
• A one-night luxury stay at The Soho Hotel
• Train travel courtesy of National Rail
• Exclusive private tour of the exhibition with an RA expert
• Reiss personal styling appointment