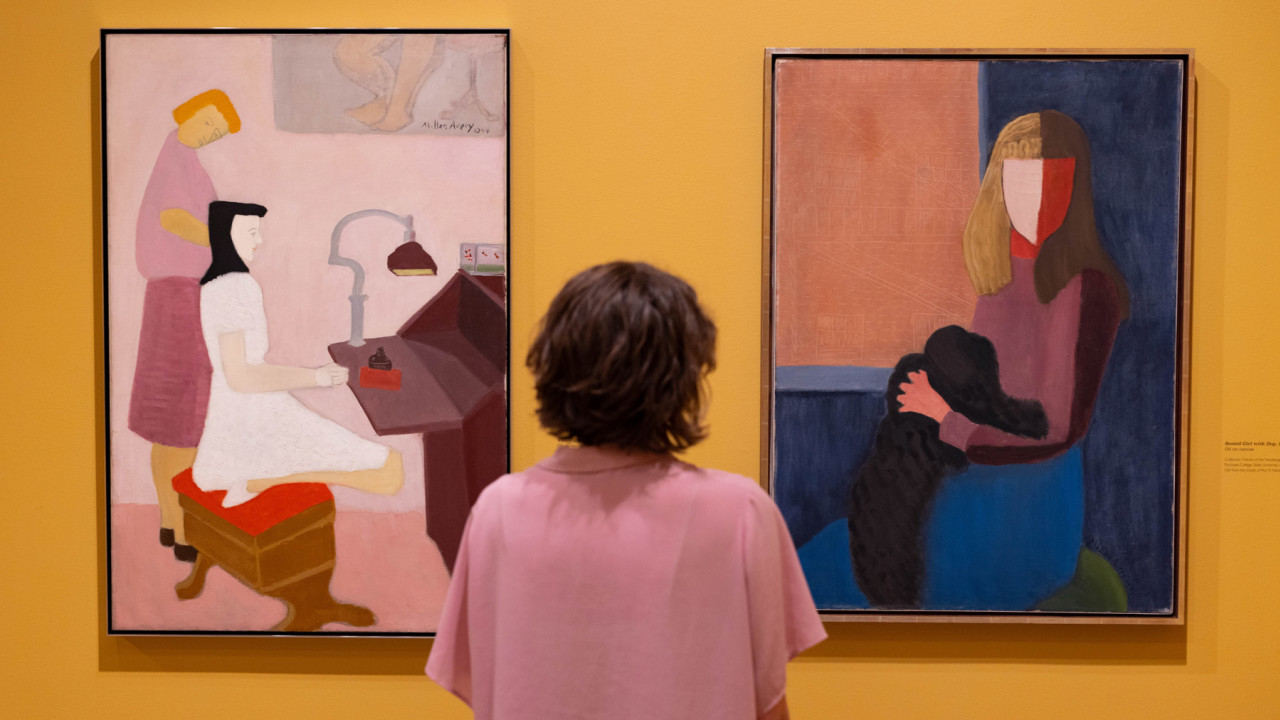 Exhibition
Milton Avery
American Colourist
15 July - 16 October 2022
The Gabrielle Jungels-Winkler Galleries, Burlington Gardens, Royal Academy of Arts
Tues–Sun: 10am–6pm
Fri: 10am–9pm
Tickets £17 (£15 without donation). Concessions available. For the best experience, book ahead.
Friends of the RA go free
Worshipped by Abstract Expressionists Mark Rothko and Barnett Newman, Milton Avery expressed his vision of the world through harmonious colour and simplified forms. Now, for the first time, see the North American painter's work this side of the Atlantic.
Please note:
• This exhibition will be open until 9pm on Friday evenings.
• Our galleries, shops and restaurants close at 6pm Tuesday–Thursday and at 9pm on Friday.
• Download our large print guide.

Milton Avery is considered one of North America's greatest 20th-century colourists. According to The New York Times, "Only Matisse – to whose art he owed much, of course – produced a greater achievement in this respect". Avery's career fell between the movements of the American Impressionists and the Abstract Expressionists, leaving him to forge a staunchly independent path.
This is the first comprehensive exhibition of Avery's work in Europe. It brings together a selection of around 70 paintings from the 1930s – 1960s that are among his most celebrated. These works typically feature scenes of daily life, including portraits of loved ones and serene landscapes from his visits to Maine and Cape Cod.
Marvel in the colour sensibility and balance that runs throughout his work – a style that was to have a major influence on the next generation.
It is a long overdue celebration of an American master who, in Rothko's words, celebrated the world around him with a poetry that "penetrated every pore of the canvas to the very last touch of the brush".
Exhibition organised by the Royal Academy of Arts, London in collaboration with The Modern Art Museum of Fort Worth and the Wadsworth Atheneum Museum of Art.
Reviews
"The original abstract expressionist"

The Guardian

"A singular master of American art"

The Observer

"The 20th-century colossus you've probably never heard of"

The Telegraph

"America's first great modern colourist"

The Times

"A joyous and enlivening experience"

The Independent

"The perfect show for summer"

The i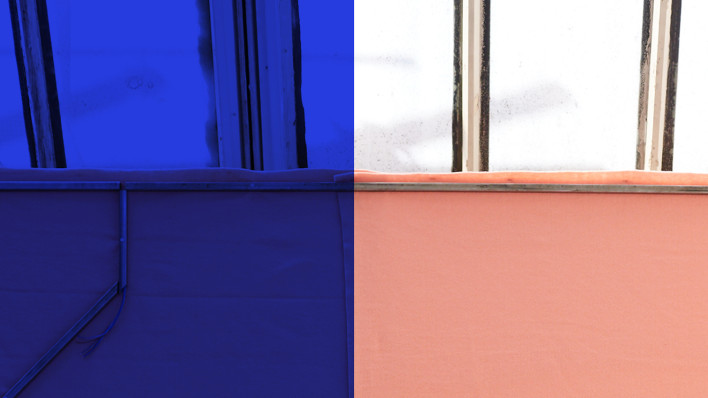 Are you 25 or under? Go halves with us
See great art for less with half-price tickets to all RA exhibitions. All you need to do is sign up online for free.
Inside Milton Avery: American Colourist
"You always feel better having seen a Milton Avery painting."
Take a tour through the exhibition with curator Edith Devaney, advisor to the Milton Avery Trust Waqas Wajahat, and Avery's grandson and artist Sean Cavanaugh.
Image gallery
Sails in Sunset Sea, 1960

Seated Girl with Dog, 1944

Boathouse by the Sea, 1959

Self-Portrait, 1941

Little Fox River, 1942

Two Figures on Beach, 1950

Beach Blankets, 1960

March in Brown, 1954