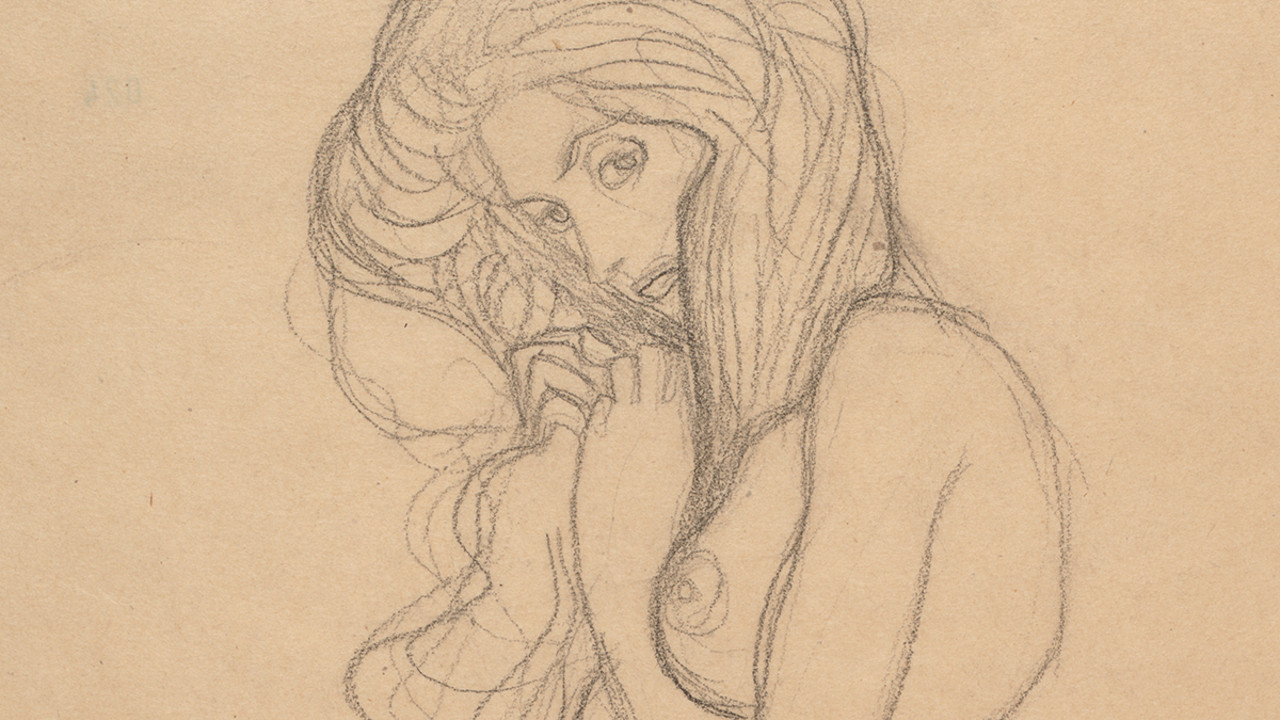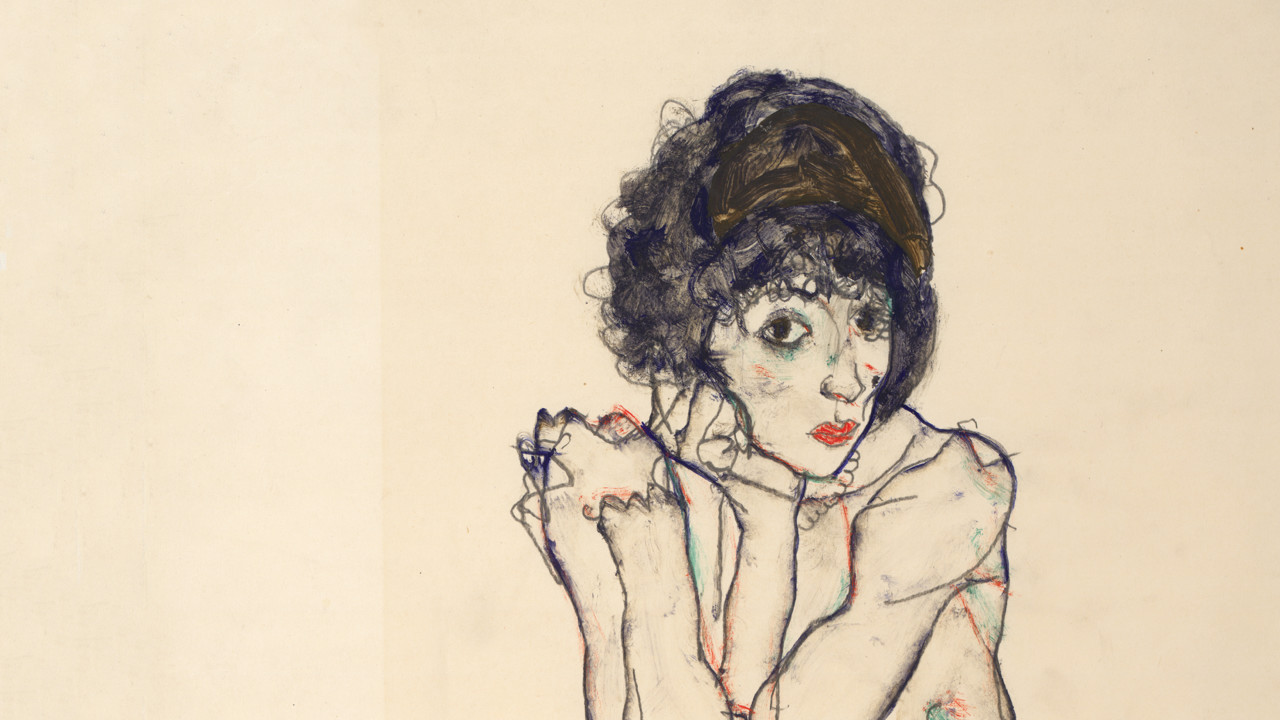 Exhibition
Klimt / Schiele
Drawings from the Albertina Museum, Vienna
4 November 2018 - 3 February 2019
The Sackler Wing of Galleries, Burlington House, Royal Academy of Arts
Daily 10am – 6pm
Friday 10am – 10pm
Extended opening hours: open until 9pm on 29 January and 2 February.
£18 (without donation £16). Concessions available. Under-16s go free with a fee-paying adult. Free for Friends of the RA. To ensure the best possible experience, Friends are required to book a free timed ticket for both themselves and their guest.
Friends of the RA go free
See rare and fragile drawings by Gustav Klimt and Egon Schiele, offering intimate insights into their artistic relationship and differing creative processes. This extraordinary collaboration with the Albertina Museum in Vienna marks the centenary of both artists' deaths.
Please note: advance tickets are now sold out for this exhibition. Limited tickets may be available in person at the box office, with a possible wait.
1918 was a seismic year in Vienna. As the Austro-Hungarian Empire crumbled, an intense period of creative vitality drew to an end with the deaths of two of its foremost artists. One was the preeminent and strikingly modern painter of fin-de-siècle Vienna, Gustav Klimt; the other the young, scandalous and prodigiously talented Egon Schiele. Both revelled in the immediacy of drawing, an ideal medium for exploring new ideas of modernity, subjectivity and the erotic.
Klimt / Schiele: Drawings is a unique opportunity to see extraordinary drawings produced by both artists, considered to be some of the 20th century's most important works on paper. Among them are Klimt's sketches for his seminal Beethoven Frieze, and unflinching self-portraits by Schiele, which due to their delicacy will not see the light of day again for many years. In around 100 portraits, allegories, landscapes and erotic nudes, prepare to encounter these two icons of early Modernism at their most raw and revealing.
Friends of the RA can enjoy exclusive extended hours to this exhibition.
This exhibition contains some adult content. Please ask a member of staff for further information.
Exhibition organised by the Royal Academy of Arts, London and the Albertina Museum, Vienna.
Reviews
"A surprising, enriching, rewarding comparison of two geniuses..."

The Guardian
Become a Friend to see for free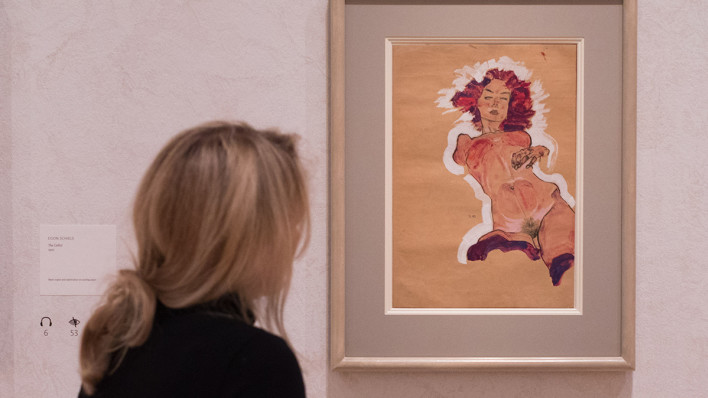 Klimt / Schiele: extended hours
Due to popular demand, we have extended our opening hours on the following dates:
Tuesday 29 January: 10am – 9pm

Saturday 2 February: 10am – 9pm

On both these dates the Shenkman Bar will be open until 11pm (food served until 9pm on Tuesday). On 2 February, the Keeper's House Restaurant is also open until 11pm.
Egon Schiele in 60 seconds
Tim Marlow gives a quick introduction to Egon Schiele, whose extraordinary works on paper are on show in our exhibition 'Klimt / Schiele'.
Video: Gustav Klimt in 60 seconds
Tim Marlow gives a quick introduction to Gustav Klimt, one of the two Viennese masters whose works on paper are shown side-by-side in our exhibition 'Klimt / Schiele'.
Image gallery
Standing Female Nude (Study for the Three Gorgons, 'Beethoven Frieze'), 1901

Seated Female Nude, Elbows Resting on Right Knee, 1914

The Cellist, 1910

Two Studies of a Standing Nude (Study for the Oil Sketch for 'Medicine'), 1897-98

Standing Female Nude with Green Garment, 1913

Embracing Couple (Study for 'This Kiss to the Entire World', 'Beethoven Frieze'), 1901

Nude Self-Portrait, Squatting, 1916

Study for 'Friederike Maria Beer', 1915-16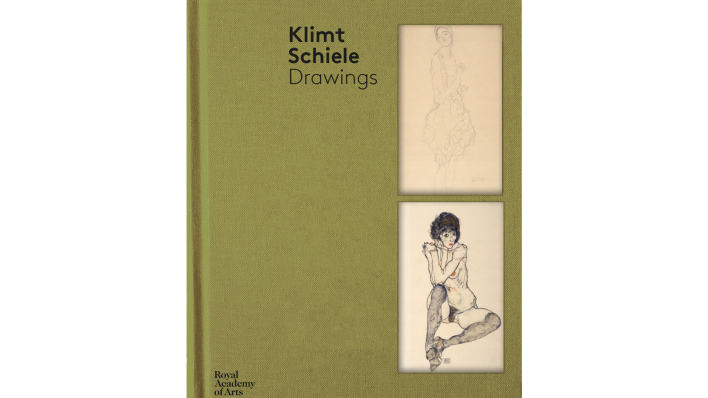 Klimt Schiele Drawings
The beautifully presented hardback volume Klimt Schiele Drawings brings together drawings by Gustav Klimt and Egon Schiele to explore their remarkable relationship.
Discover over 120 drawings from the Albertina Museum in all their erotic, intriguing and sometimes disturbing beauty accompanied by illuminating texts from writers such as Marian Bisanz-Prakken, Désirée de Chair, Elizabeth Clegg and Jane Kallir.