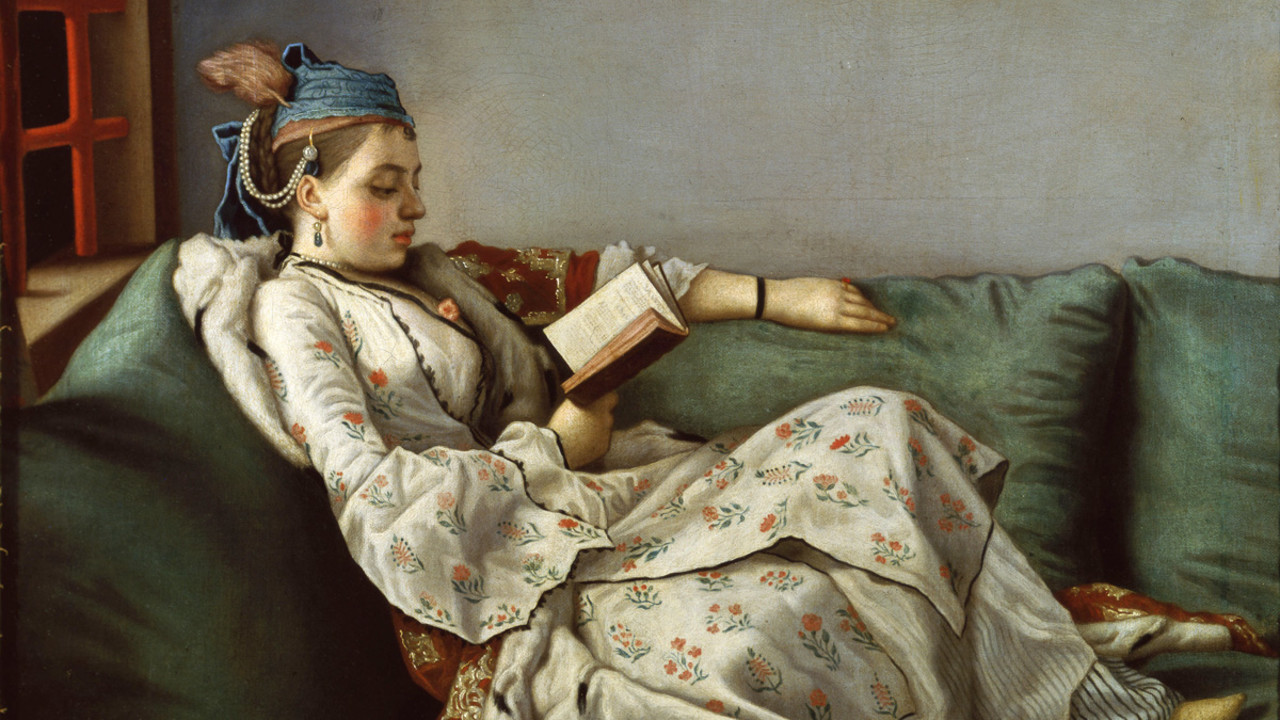 Jean-Etienne Liotard
24 October 2015 - 31 January 2016
The Sackler Wing, Burlington House
Saturday – Thursday 10am – 6pm
Friday 10am – 10pm
£11.50 (without donation £10). £17.60 (without donation £16). Concessions available. Friends of the RA and under 16s go free when with a fee-paying adult.
Friends of the RA go free
Jean-Etienne Liotard was an artist in great demand across Enlightenment Europe and beyond. An eccentric and distinctive portraitist, his work conjures up the magnificence and cultural curiosity of the age in vividly lifelike detail.
Born at the beginning of the 18th century, this idiosyncratic Swiss artist was one of the most accomplished portraitists of his day. He travelled widely – from London to the Orient – applying his unflinching powers of observation to create beautifully crafted portraits, the majority in his signature pastels on parchment.
At the peak of his powers, Liotard was commissioned to paint portraits of members of the British, French and Austrian royal families. A master of self-publicity, he was known as 'the Turk' — so-called for his adoption of Oriental costume following an extended voyage to the Near East, where he painted expatriate residents as well as scenes of everyday life in the Ottoman Empire.
This is the first retrospective exhibition in the UK to be devoted to Liotard, bringing together over 70 rarely-seen works. Covering the artist's time in Paris, Vienna, Geneva, Constantinople and London – where he exhibited work at the Royal Academy – this exhibition is a long-overdue celebration of an exceptional artist.
Supporters
2009-2017 Season supported by

Supported by

The Paul Mellon Centre for Studies in British Art

The Rothschild Foundation

Mr and Mrs Bart T. Tiernan

The Jean-Etienne Liotard Supporters' Group
2009-2016 Season supported by JTI
Reviews
"A joyous time machine back to the Enlightenment"

The Guardian

"His cosmopolitan network of clients acts as a visual diary of the Age of Enlightenment at its most glamorous and exotic"

The Financial Times

"Witty and theatrical portraits of a neglected master"

The Times
Five things you need to know about Liotard
He was one of the leading portraitists of the 18th century
Best known for his superlative pastels, Liotard mastered every medium to which he turned his hand. In his day he was one of Europe's most sought-after portraitists, commanding staggering prices and a loyal, international clientele.
He eagerly absorbed different cultures
Liotard was an inveterate traveller, serving royal courts across Europe and voyaging as far as Constantinople. His portrayal of life in the Ottoman Empire, and of his fashionable European sitters in Turkish attire, fuelled the growing vogue for Orientalism.
Famous faces appear in his portraits
Liotard painted many celebrated society figures and royals, amongst them Marie Antoinette, George III and Bonnie Prince Charlie. Yet he was equally concerned to present his prosperous middle class sitters with an unwavering attention to life, free of flattery.
He captured clothing in exquisite detail
From delicate lace and silks to turbans and furs, Liotard's depictions of textiles reveal his astonishing command of detail and texture. His work is a superb record of the fashions of his age.
He was a gifted self-publicist
Liotard possessed an instinct for self-promotion that would not be out of place in the modern era. He crafted an eccentric public image, earning the nickname of 'the Turk' through his adoption of Oriental dress. This guise appears in his numerous theatrical self-portraits.
Read more
As we prepare for an exhibition of this eccentric and distinctive portraitist, we caught up with co-curator MaryAnne Stevens to learn about the genesis of the show.
Gallery
Richard Pococke, 1740

George, Prince of Wales, 1754

Ekaterina Mavrocordat, 1742–43

Still-life: Tea Set, c. 1770–83

Maid Serving Tea, c. 1740–42

Simon Lutrell of Lutrellstown, 1753–54

Augusta, Princess of Wales, 1754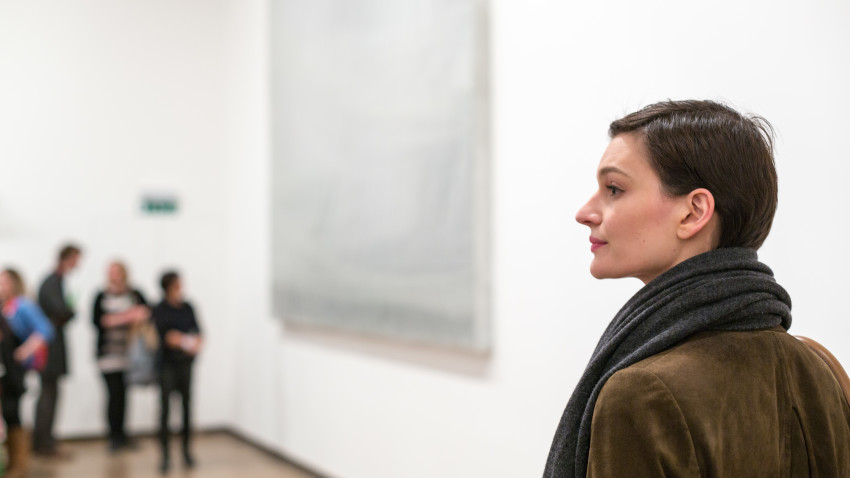 Talks and tours
Get more out of the exhibition
Exhibition tours
45 minutes, free with an exhibition ticket, no booking required
2.30pm Tuesday, 7pm Fridays (27 October–22 January)
Exhibition in focus guide
Read up on Liotard with our guide to the exhibition, a beautifully illustrated introduction which presents the central artworks within Liotard's cultural context. Written especially for secondary students and teachers, the guide is nevertheless suitable for all.
Learning and schools
Find out more about our learning programme around Jean-Etienne Liotard and download the Liotard Art Detective, an engaging exhibition trail for young visitors.
Large print labels
Although large print labels will be available in every room of the exhibition, you can download them before arriving at the RA.