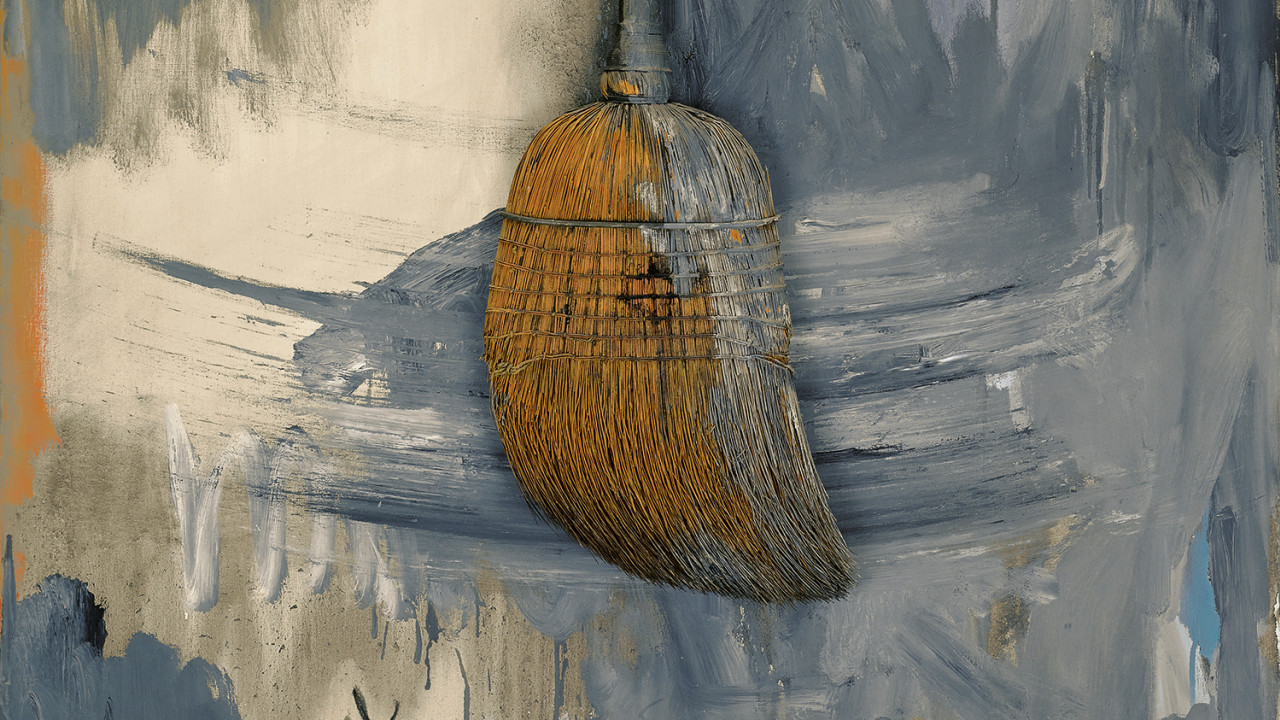 Jasper Johns: 'Something Resembling Truth'
23 September - 10 December 2017
Main Galleries, Burlington House
Saturday – Thursday 10am – 6pm
Friday 10am – 10pm
£19 (without donation £17). Concessions available. Friends of the RA, and under 16s when with a fee-paying adult, go free. Off-peak tickets may be available online for times when the galleries are less busy.
Friends of the RA go free
"One hopes for something resembling truth, some sense of life, even of grace, to flicker, at least, in the work." Jasper Johns, 2006.
Widely known for his iconic images of flags, targets, numbers, maps and light bulbs, Jasper Johns has occupied a central position in American art since his first solo exhibition in New York in 1958. His treatment of iconography and appropriation of objects, symbols and words makes the familiar unfamiliar, achieving this through the distinctive, complex textures of his works. Through his ground-breaking paintings and sculptures, Johns established a decisive new direction in an art world that had previously been dominated by Abstract Expressionism.
Jasper Johns: 'Something Resembling Truth' is the first comprehensive survey of the artist's work to be held in the UK in 40 years. Comprising over 150 paintings, sculptures, drawings and prints, it reveals the continuities and changes that have occurred over the past six decades and the curiosity and experimentation that Johns continues to apply to his current practice. During the 1960s Johns added an array of household and studio objects and imprints and casts of the human figure. The works of the 1970s are dominated by an abstract pattern, referred to as "crosshatchings". During the 1980s and 1990s Johns introduced a variety of images that engaged with the ambiguities of perception and ongoing themes involving memory, sexuality, and the contemplation of mortality. From this time, Johns increasingly incorporated tracings and details of works by artists including Matthias Grünewald, Pablo Picasso and Edvard Munch. By the early 2000s Johns had embarked on the pared-down and more conceptual Catenary series which, along with other recent works such as 5 Postcards, 2013 and Regrets, 2013, shows the rich productivity and vitality of this late phase of his career.
The exhibition brings together artworks that rarely travel from international private and public collections and new works by the artist. It follows in the Royal Academy's tradition of celebrating its Royal Academicians, continuing the strand of programming that has showcased some of the most significant living artists including Anish Kapoor, David Hockney, Anselm Kiefer and Ai Weiwei.
Working in close collaboration with the artist, the exhibition is co-curated by Dr Roberta Bernstein and Edith Devaney.
All tickets include a multimedia guide. Friends of the RA and their family guest can collect theirs on entry.
Exhibition organised by the Royal Academy of Arts, London in collaboration with The Broad, Los Angeles.
Supporters
Supported by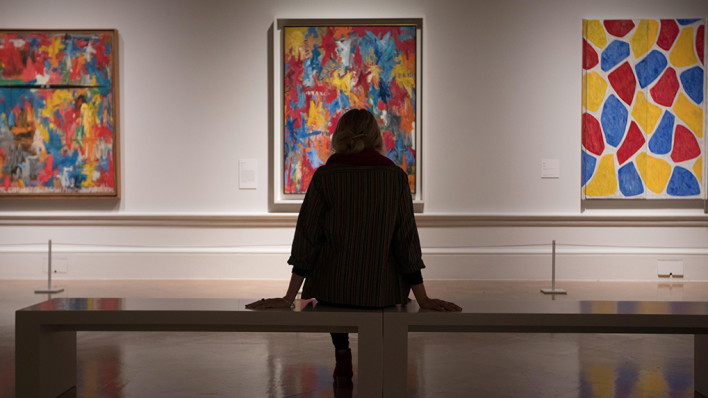 Off-peak tickets
Looking for an excuse to leave work early? Enjoy reduced off-peak entry to Jasper Johns: 'Something Resembling Truth' every weekday from 4pm onwards.
Off-peak tickets are available to buy online up to an hour before the chosen entry time.
Gallery
Flag, 1958

Racing Thoughts, 1983

Between the Clock and the Bed, 1981

Regrets, 2013

Target, 1961

Watchman, 1964

Ventriloquist, 1983

Fool's House, 1962

Painting with Two Balls, 1960

Painted Bronze, 1960

Spring, 1986

Painting Bitten by a Man, 1961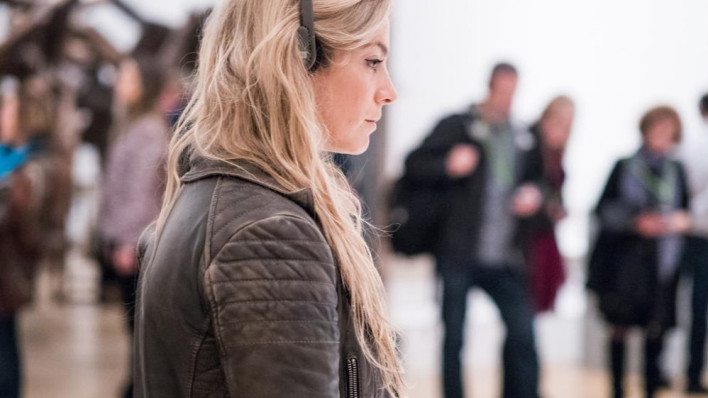 Tickets include a multimedia guide
A self-guided multimedia tour is free for Friends and their guests, and included with full price and concession tickets.*
Listen to interviews from the curators Roberta Bernstein and Edith Devaney as they discuss key works and themes in the exhibition. This guide will offer the opportunity to go behind the scenes and see footage of Jasper Johns's working processes and a rare archival film of the artist working in a print studio in the '70s.
*Excluding Corporates and School Groups who can purchase guides at a reduced rate of £2.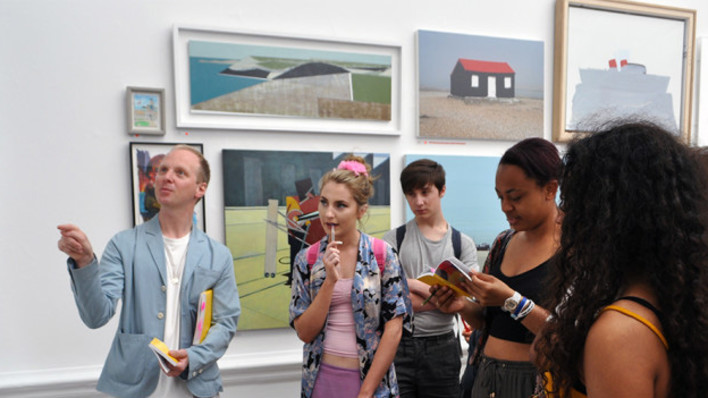 Talks
Get more out of the exhibition with our series of free in-gallery talks:
Wednesdays at 2.30pm
Fridays at 7pm
27 September – 1 December 2017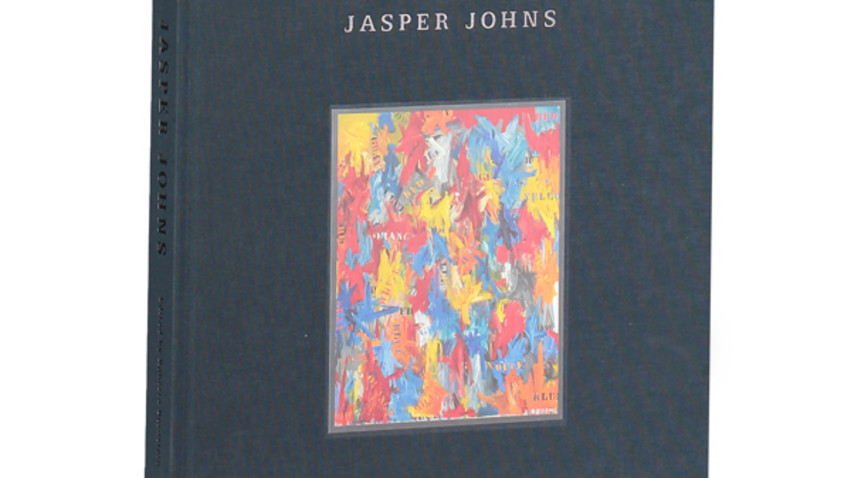 Jasper Johns Special Edition Catalogue
100 copies signed by the artist
Accompanying the exhibition, this richly illustrated hardback exhibition catalogue is signed by the artist and collates the American artist's most iconic paintings, sculptures and collages to thoroughly document decades of ground-breaking work from Jasper Johns.
Contributors include Roberta Bernstein, Professor at the University at Albany, New York (SUNY) and author of the catalogue raisonné of Jasper Johns's paintings and sculptures, and Edith Devaney, Curator of Contemporary Projects at the Royal Academy of Arts.
Resources
Large-print guide
We offer large-print guides to all of our exhibitions, available online or at the galleries for the duration of the show.
Teacher resources
Packed with activities for before, during and after your visit to the RA, our teacher resources will help your students get the most out of RA exhibitions.
In addition to teacher resources, we print 'Exhibition in focus' guides introducing each exhibition, created for students in secondary and further education and teachers.
Art Detectives
Visiting the RA as a family? Pick up your free Art Detectives pack at the entrance to the exhibition, from the reception desk in the front hall, or download below. Each pack includes a sketchbook to use during your visit to the RA and at home, as well as a pack of cards bursting with drawing activities and information about artworks in the exhibition.