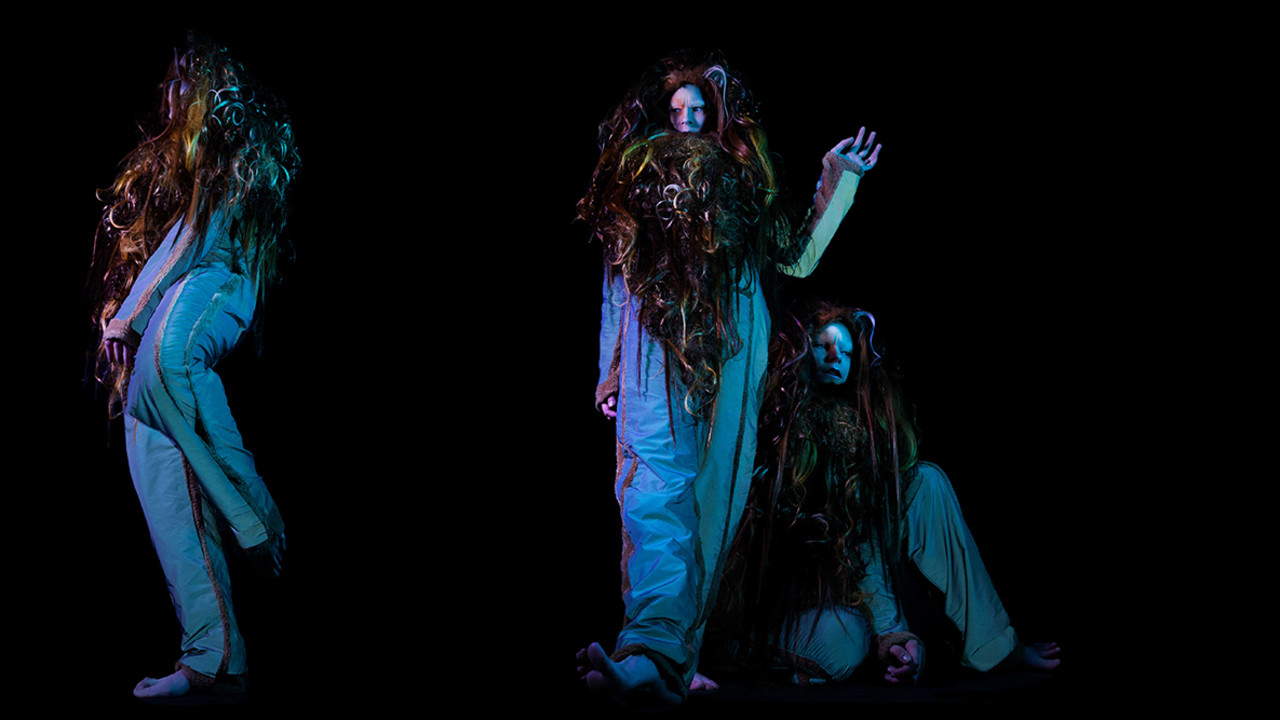 Display
Bare Mountain
Frances Drayson and Sara Knowland
30 October - 18 November 2018
Weston Studio, RA Schools
Daily 10am – 6pm
Friday 10am – 10pm
Free, no booking required.
Friends of the RA go free
RA Schools graduate, Sara Knowland, and final year student, Frances Drayson, explore the boundaries of representation and affectivity in a collaborative two-person show.
Bare Mountain refers to Russian composer Modest Mussorgsky's Night on Bare Mountain. The composition scores a scene from Disney's Fantasia in which spirits and witches are animated in a grotesque dance. The exhibition takes this as cue to explore both artists' interests in archetypal representations of gender, modes of expression and mutable borders between the natural and the synthetic. New work for the exhibition includes changeable and static elements; collage, video, painting, digital print and a cast jesmonite and peat floor installation.
Frances Drayson (b. 1986 London) is a current third year student at the Royal Academy Schools. Sara Knowland (b. 1981 Oxford), graduated from the RA Schools in 2011. She lives and works in London.
The RA Schools offers a 3 year full-time postgraduate programme in contemporary fine art for up to 17 artists each year. Focused on the professional education of the artist, the course offers exposure to new ideas and constructive critique, dialogue with a diversity of voices and access to specialist workshops.
Gallery
Hunt, 2018

Basket Case, 2018

Effects to compound regions at 12:00:01, 2018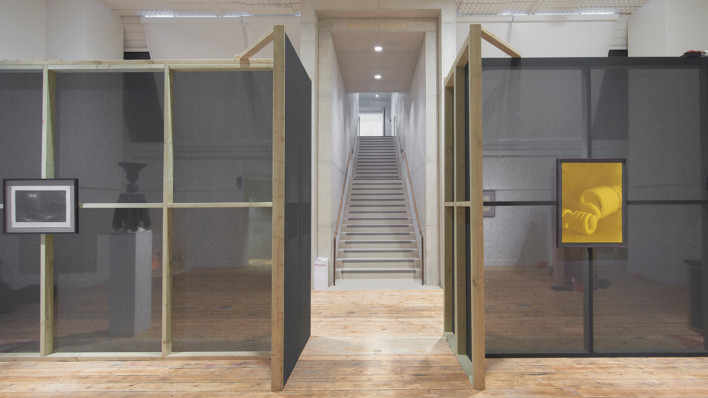 The Weston Studio
The Weston Studio is a hybrid of an artist's studio and a gallery. It will host a series of experimental projects and interventions by RA Schools students and graduates. Project dates include the entire process of putting a show together. Returning to the Weston Studio during the course of the project will give you the chance to see the work develop over time.
The RA Schools is a school of contemporary art at the heart of the Royal Academy. Each year, up to 17 artists join our free three-year programme. Former students include Turner Prize nominee Lynette Yiadom-Boakye, Eddie Peake, Catherine Story and Matthew Darbyshire.