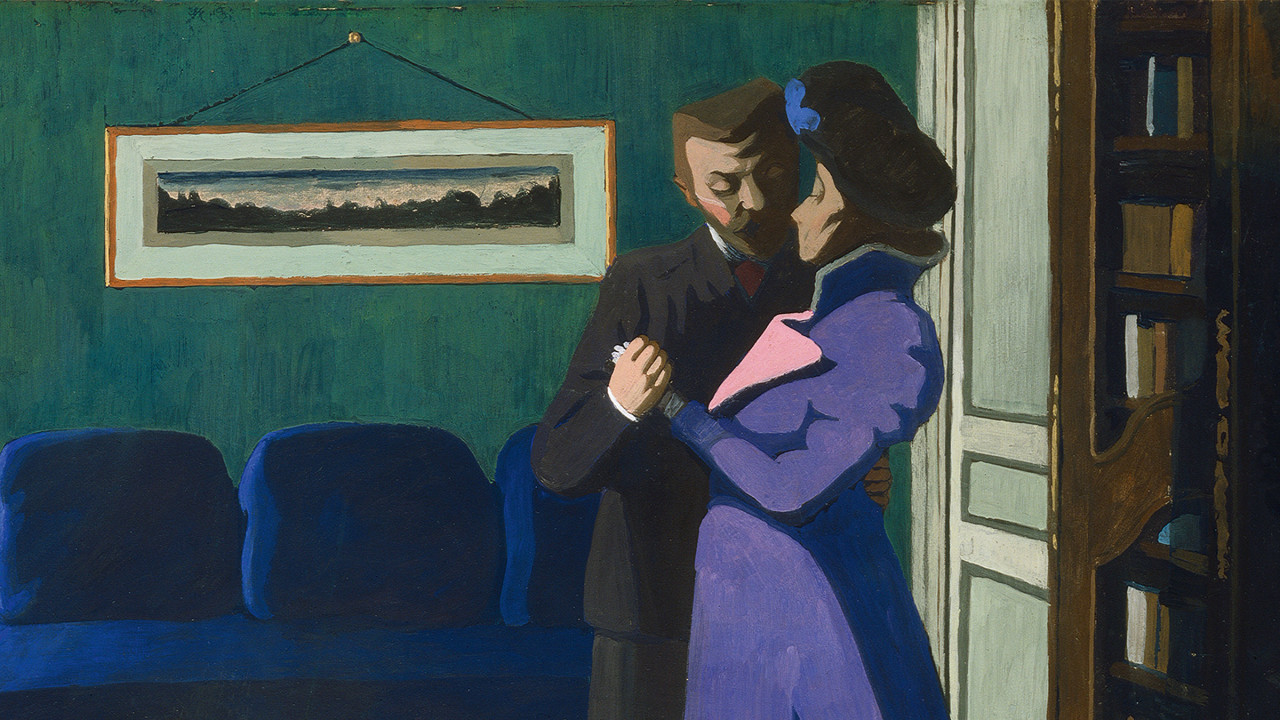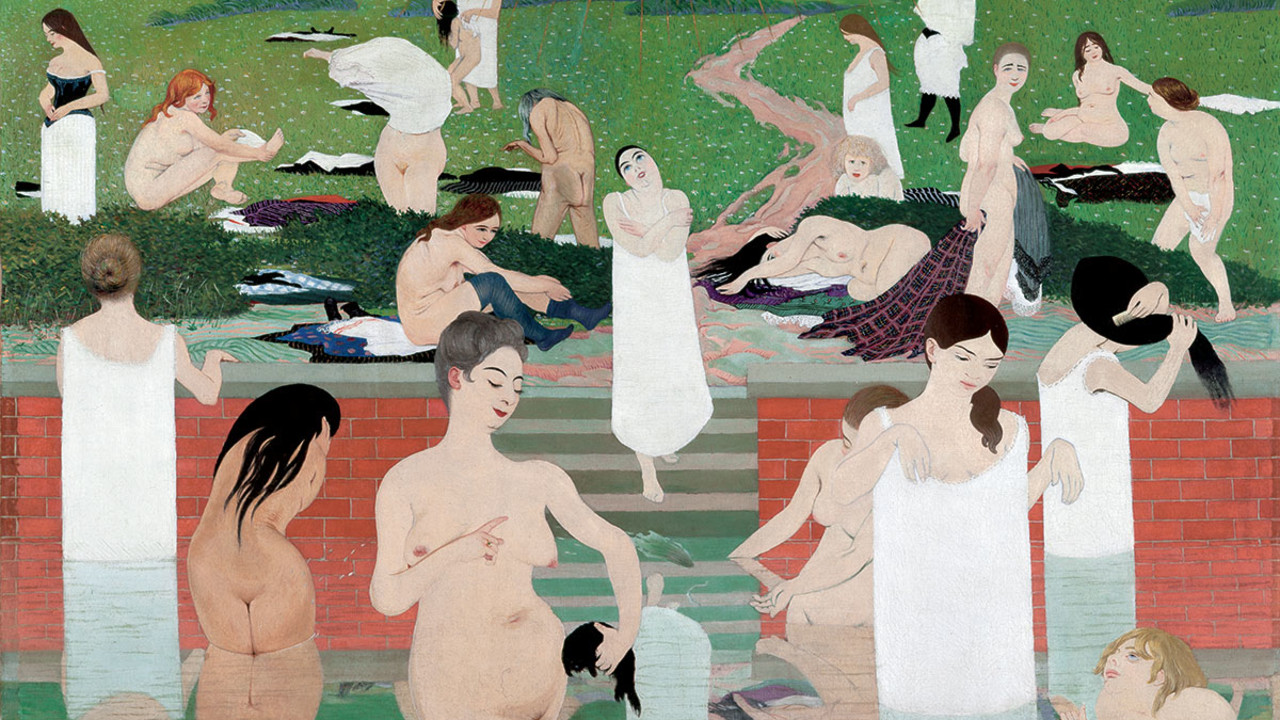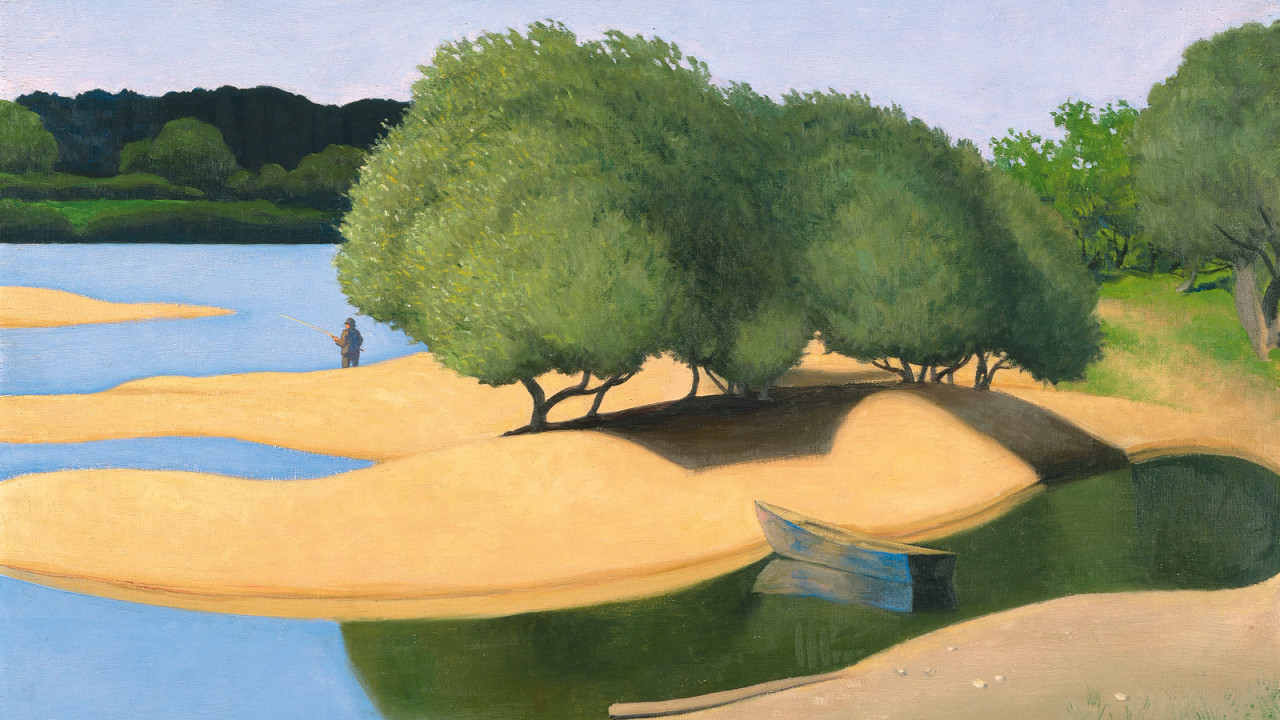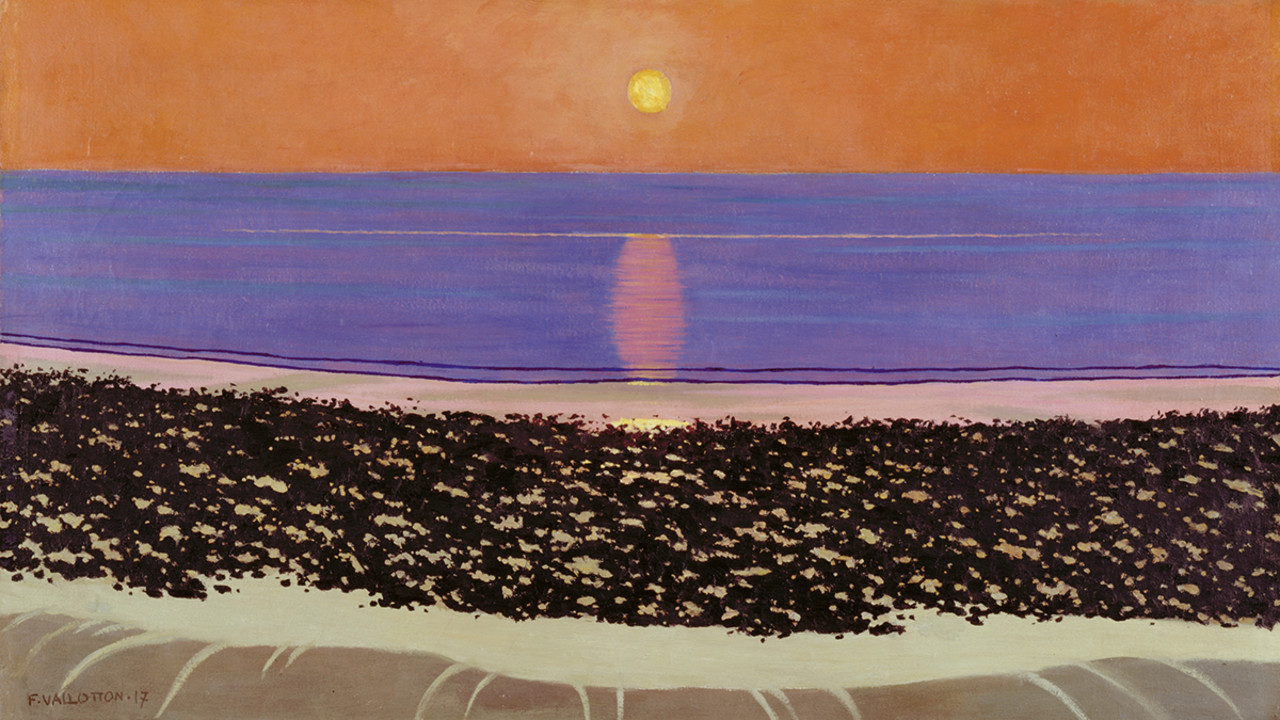 Exhibition
Félix Vallotton
Painter of Disquiet
30 June - 29 September 2019
The Jillian and Arthur M. Sackler Wing of Galleries, Royal Academy of Arts
Daily 10am – 6pm
Friday 10am – 10pm
£16 (without donation £14). Concessions available. Under-16s go free with a fee-paying adult. Free for Friends of the RA with no booking required.
Friends of the RA go free
Compared to his contemporaries, Bonnard and Vuillard, Félix Vallotton is little-known on this side of the channel. Trace the life and work of the Swiss painter who became one of the greatest printmakers of his age in the UK's first major survey.
Arriving in Paris at the dawn of the Belle Epoque, a young Swiss artist began to capture frenetic life on the city's streets, as well as moments of private drama for the liberal magazine, La Revue Blanche.
The work of Félix Vallotton caught the eye of Pierre Bonnard and Edouard Vuillard, and with them he joined a stylistic revolution (a group known as the Nabis) which took inspiration from the decorative, Post-Impressionist style of Paul Gauguin and popular Japanese woodblock prints.
Through more than 80 paintings and exquisite prints, this exhibition reveals Vallotton's extraordinary body of work, including compelling portraits, dreamlike landscapes and satirical prints distilled into pure blocks of black and white.
A key highlight is his celebrated series of shadowy interior scenes, Les intimités. Painted in striking colour combinations, each laced with unease, these show how Vallotton's legacy echoed into the 20th century – from the paintings of Edward Hopper to the films of Alfred Hitchcock.
Exhibition organised by the Royal Academy of Arts, London, and The Metropolitan Museum of Art, New York, in collaboration with Fondation Félix Vallotton, Lausanne.
Supporters
Supported by

Supported by

Supported by
Reviews
"A substantial artist, a genius...He's little known here; time for that to change"

Evening Standard

"Hitchcockian...These paintings aren't quite like anything you've seen before"

The Telegraph

"Vallotton's sense of wry parody coupled with his choice of stylistic influences...heralded a new way of working"

The Times

Seedy, intense, and very good"

Time Out
Image gallery
Self-portrait at the Age of Twenty (Autoportrait à l'âge de vingt ans), 1885

Bathing on a Summer Evening (Le Bain au soir d'été) (detail), 1892-93

The Visit (La Visite), 1899

Moonlight (Clair de lune), 1895

The Ball (Le Ballon), 1899

Intimacies V: Money (Intimités V: L'Argent), 1897-8

Sunset, Villerville (Coucher de soleil, Villerville), 1917

Red Peppers (Poivrons rouges), 1915

Sandbanks on the Loire (Des Sables au bord de la Loire), 1923

The Pond (La Mare), 1909
Become a Friend of the RA and see Félix Vallotton for free
Félix Vallotton gift package
Art-lovers who are yet to see Félix Vallotton: Painter of Disquiet are in for a treat. Throughout the exhibition, we're offering visitors a gift package, which includes the hardback catalogue and two exhibition tickets.