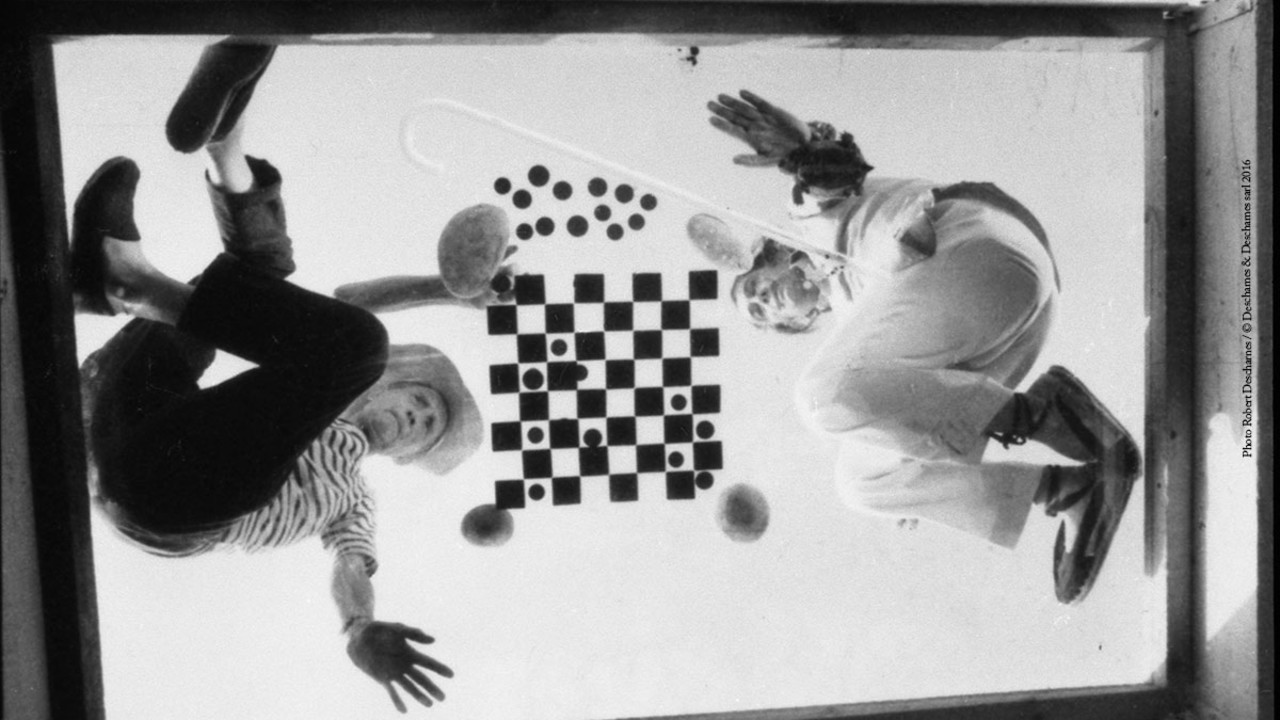 Dalí / Duchamp
7 October 2017 - 3 January 2018
Weston Galleries, Burlington House
Saturday – Thursday 10am – 6pm
Friday – 10am – 10pm
£16.50 (without donation £15). Concessions available. Friends of the RA, and under 16s when with a fee-paying adult, go free. Off-peak tickets may be available online for times when the galleries are less busy.
Friends of the RA go free
Take another look at two artistic giants: father of conceptual art Marcel Duchamp, and larger-than-life Surrealist Salvador Dalí. This is the first exhibition to throw light on their surprising relationship and its influence on the work of both artists.
On the surface, these two great 20th-century artists could hardly be more dissimilar, but Dalí and Duchamp maintained a lasting bond of friendship and mutual admiration throughout their careers.
What fuelled this seemingly unlikely friendship was deeper than their shared artistic interests – amongst them eroticism, language, optics and games. More fundamentally, the two men were united by a combination of humour and scepticism which led both, in different ways, to challenge conventional views of art and life.
This original exhibition brings together around 80 works, including some of Dalí's most inspired and technically accomplished paintings and sculptures, and Duchamp's groundbreaking assemblages and readymades. It will also showcase the less familiar: photographs by Dalí, paintings by Duchamp, correspondence and collaborations between the two artists.
Presented as a conversation taking place through art, this focused exploration offers fresh ways of looking at two figures, radically revising their familiar places in art history. Through the lens of their intriguing friendship, visitors will gain a new perspective on two equally inventive, intelligent and irreverent minds. The exhibition is curated by Dawn Ades and William Jeffett, with Sarah Lea and Desiree de Chair.
The exhibition has been organised by the Royal Academy of Arts, London, and The Dalí Museum, St Petersburg, Florida, in collaboration with the Gala-Salvador Dalí Foundation and the Association Marcel Duchamp.
Image rights of Salvador Dalí reserved. Fundació Gala-Salvador Dalí, Figueres, 2016
All ticket prices include £2.50 for a printed gallery guide.
This exhibition contains some adult content.
Supporters
Supported by
Gallery
L.H.O.O.Q, 1919

A Paragon of Beauty, Dalí's Moustache, 1953-54

The Bride Stripped Bare by Her Bachelors, Even (La mariée mise à nu par ses célibataires, même), known as The Large Glass, 1915 (reconstructed in 1965–66 and 1985)

Salvador Dalí, Surrealist Object Functioning Symbolically – Gala's Shoe, 1931 (1973 edition)

Apparition of Face and Fruit Dish on a Beach, 1938

Fountain, 1917 (1964 edition)

Les premiers jours du printemps (The First Days of Spring), 1929

The King and Queen Surrounded by Swift Nudes, 1912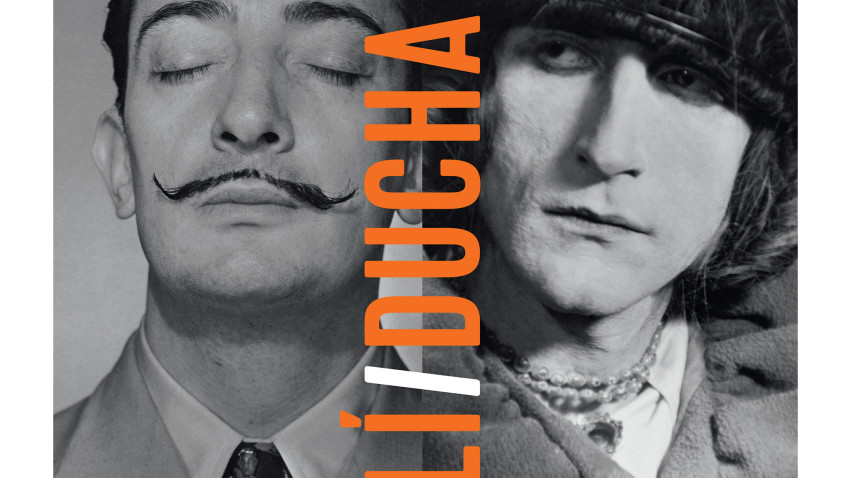 Dali / Duchamp exhibition catalogue
Dali / Duchamp explores the intriguing relationship between these two extraordinary artists and is the perfect companion to the exhibition. Alongside examples of both artists' inimitable work, the volume also presents previously unpublished photographs and letters, offering a true insight into this unique friendship.
Contributors include Professor Dawn Ades CBE (Professor Emeritus of Art History at the University of Essex and Professor of the History of Art at the Royal Academy of Arts, London), Dr William Jeffett (Curator of Special Exhibitions at the Dalí Museum, St Petersburg) and Gavin Parkinson (Senior Lecturer in 20th-century European Art at the Courtauld Institute, London).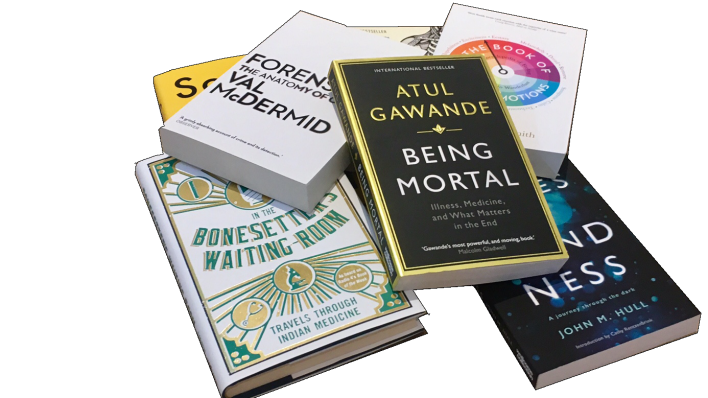 Win one of five bundles of Wellcome Collection books
To celebrate the incurable curiosity of both Dalí and Duchamp, we've teamed up with Wellcome Collection Books, who are giving away five bundles of books exploring the acute pleasures and pains of being human. Choose from Atul Gawande's Being Mortal, The Book of Human Emotions by Tiffany Watt Smith, Notes on Blindness by John M. Hull and more. We'll also top it off with the Dalí / Duchamp exhibition catalogue and a Wellcome Collection tote bag.
Enter before the exhibition ends on 3 January 2018.
Resources
Exhibition in focus
Exhibition in focus guides are printed resources introducing each exhibition, created for students in secondary and further education and teachers.