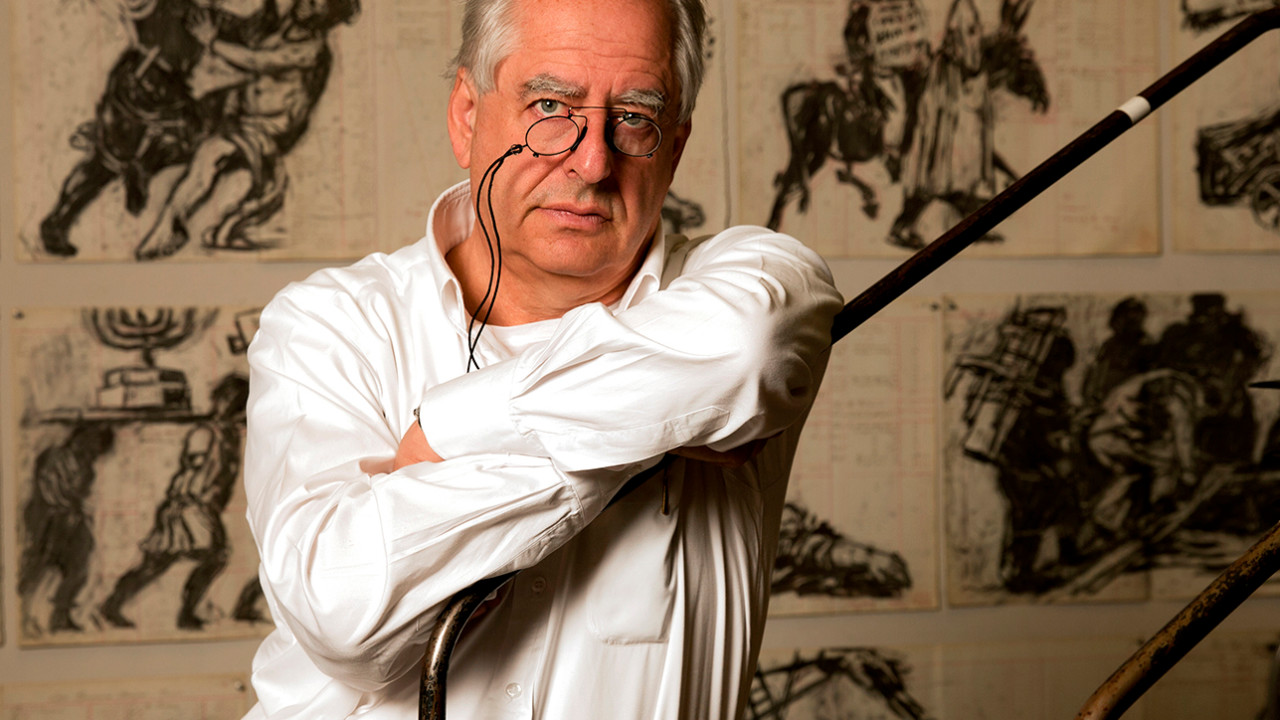 Talk
William Kentridge and Samira Ahmed
In conversation
Thursday 3 November 2022 6.30 - 7.30pm
The Benjamin West Lecture Theatre, Burlington Gardens, Royal Academy of Arts & digital livestream
£20 / £12 conc in person or £8 / £5 conc online
Friends of the RA book first
William Kentridge
Supported by

Internationally acclaimed artist William Kentridge and BBC broadcaster Samira Ahmed talk about his multi-media practice and his current exhibition at the RA.
This event can be enjoyed in person at the Benjamin West Lecture Theatre, or via a digital livestream. For more information please email tickets@royalacademy.org.uk.
Coinciding with our major autumn exhibition of his work, multi-sensory artist and global creative powerhouse William Kentridge will be discussing his creative practice with the BBC's Samira Ahmed.
Kentridge will talk to Ahmed about the multifaceted nature of his practice and the importance of nurturing experimental, collaborative and cross-disciplinary arts practices.
One of the most prominent contemporary artists working today, William Kentridge works in and across mediums of drawing, writing, printmaking, painting, film, performance, music and theatre.
Kentridge's early work often drew on the socio-political conditions during South Africa's apartheid regime in the 1980s. He still creates works of art that are grounded in politics, science, literature and history, and he maintains a space for contradiction and uncertainty. Kentridge's process of recording history makes use of reconfigured fragments to arrive at a provisional understanding of the past.
His work, including his electrifying large-scale operas and theatrical productions, has been seen in museums, galleries and theatres around the world and can be found in the collections of art museums and institutions across the globe, from MoMA in New York to the National Gallery of Australia.
The event will be accompanied by speech to text transcription courtesy of Stagetext.
This event is supported by the Natalia Cola Foundation.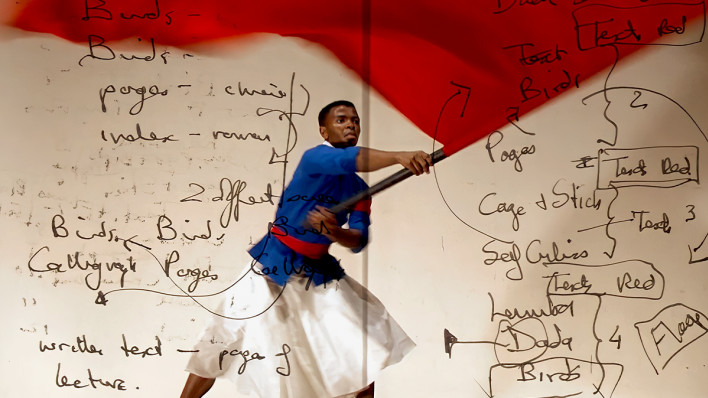 William Kentridge
This autumn, William Kentridge stages his biggest UK exhibition, in a show spanning his 40-year career.
Visitors will find four-metre wide tapestries, his signature charcoal trees and flowers, and the breathtaking three-screen film, Notes Towards a Model Opera. Many pieces have never been seen before, and some have been made specially for our show and galleries.