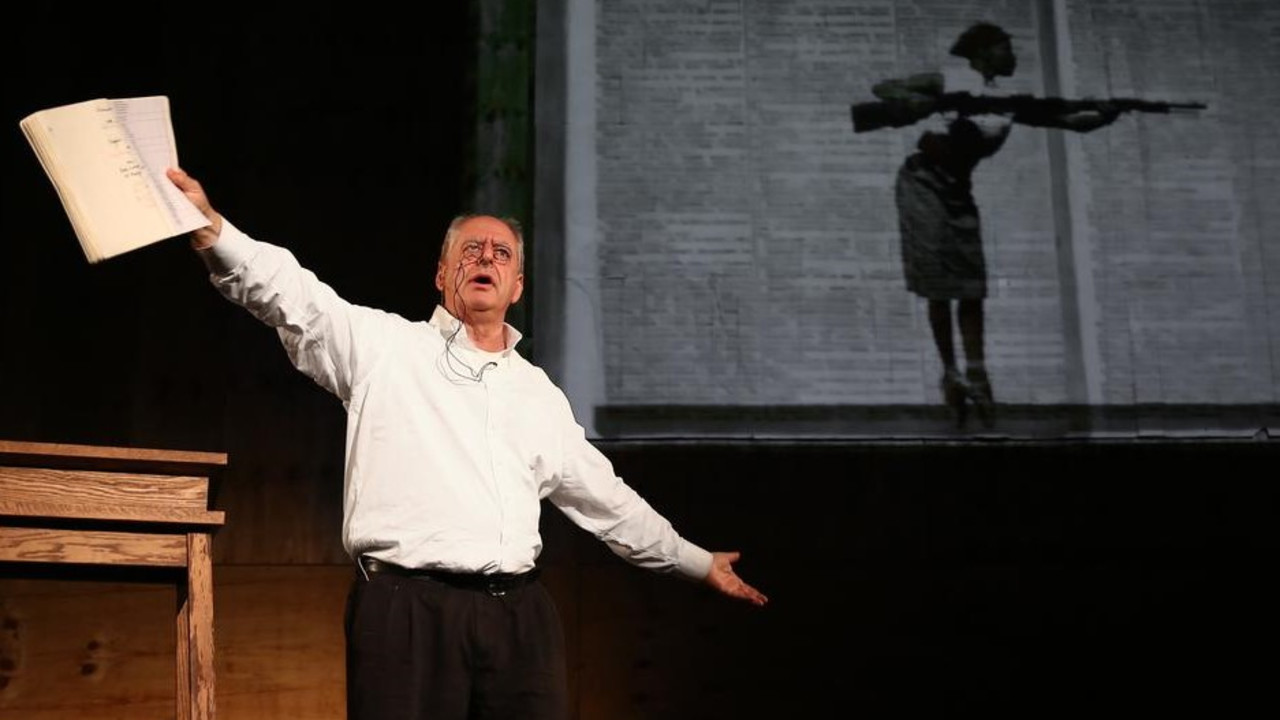 Performance
Ursonate
William Kentridge exhibition programme
Wednesday 28 September 2022 6 - 7pm
The Benjamin West Lecture Theatre, Burlington Gardens, Royal Academy of Arts
Friends of the RA book first
William Kentridge
Artist William Kentridge brings his multimedia performance of 'Ursonate' to the RA.
Based on the seminal 1932 sound poem Ursonate by renowned Dada artist Kurt Schwitters, William Kentridge mixes spoken word, animated video, and improvised music in his own rendition of the work.
Ursonate demonstrates Kentridge's ability as an actor and director, as he skilfully orientates the work not only to the listener but also to the viewer. The artist reads the words from a score, using dynamic gestures to draw the viewer's attention to his presence on the stage. A paper screen displays a constant flow of animated images of the artist's drawings, which are designed to fit the flow of his performance. Whereas other renditions of Ursonate can be captured by ear alone, Kentridge's version has to be seen.
More polished than any vintage Dada performance, and richer in humour, Kentridge's Ursonate nonetheless pays homage to its predecessors by demonstrating how helpful the language of absurdism can still be in addressing a world that makes no sense.
Performers:
William Kentridge
Lotte Betts-Dean (mezzo soprano)
Benny Vernon (trombone)
Kevin Cormack (percussion)
Janus Fouché (Video Editor/Orchestrator)
William Kentridge's Ursonate was commissioned by the Performa Biennial and premiered at the Harlem Parish in New York City as part of the Performa 17 Festival.
Developed in association with the Centre for the Less Good Idea.
Supported by Wendy Fisher and the A4 Arts Foundation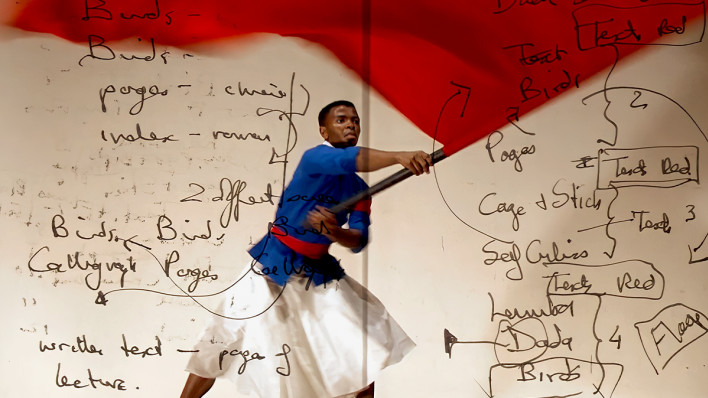 William Kentridge
This autumn, William Kentridge stages his biggest UK exhibition, in a show spanning his 40-year career.
Visitors will find four-metre wide tapestries, his signature charcoal trees and flowers, and the breathtaking three-screen film, Notes Towards a Model Opera. Many pieces have never been seen before, and some have been made specially for our show and galleries.