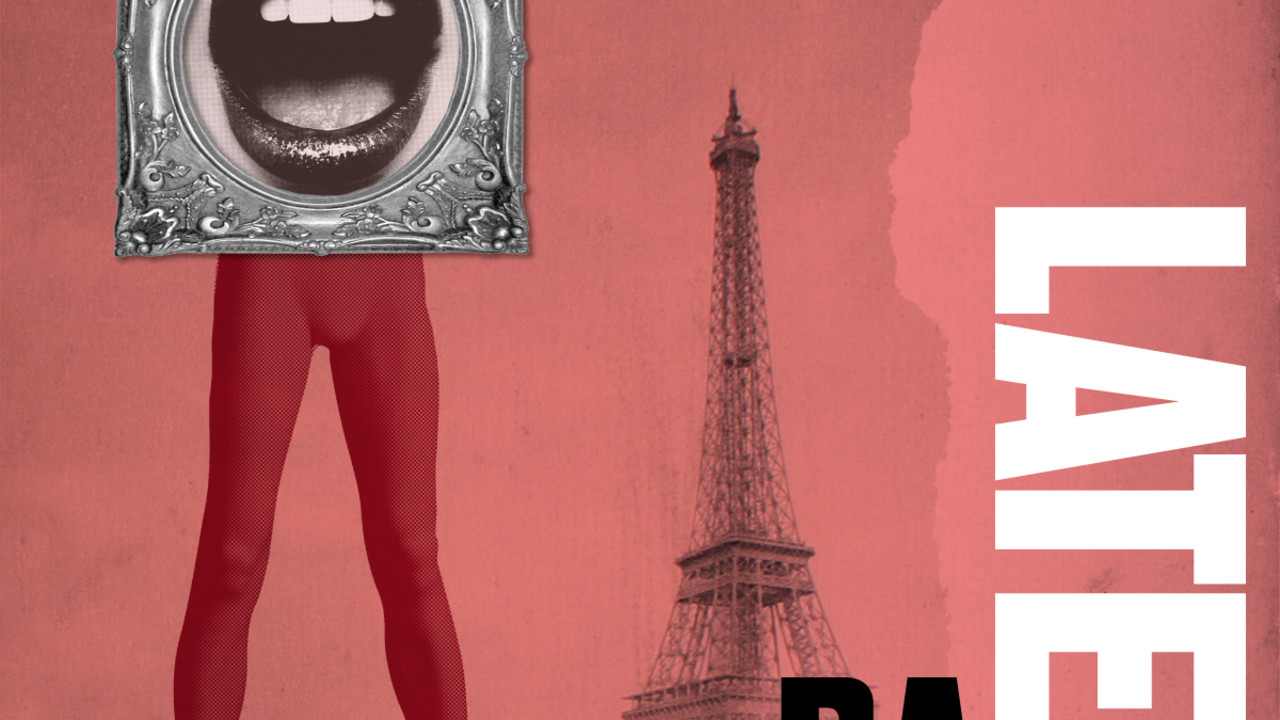 RA Late
RA Lates: Rrose Sélavy's Dada Extravaganza
Saturday 9 December 2017 7 - 11.45pm
Royal Academy of Arts
Priority booking opens to Friends of the RA on Monday 23 October at 10am. Booking opens to the public on Tuesday 24 October at 10 am.
Friends of the RA book first
Dalí / Duchamp
Join us for a spectacular extravaganza at this next RA Late to celebrate all things surrealist and Dada.
Enter the worlds of Salvador Dalí and Marcel Duchamp for one unforgettable night in 1930s Paris.
Experience a decadent surrealist ball, Dada karaoke, Dali's dreamscapes brought to life, optical illusions, In Voluptas Mors life drawing, talks and discussions, 'Exquisite Corpse' art-making games, a surrealist supper, film screenings and more ...
Dress code: 1930s surrealist spectacular
Think fantastical lobsters, optical illusions, or come dressed as your own alter ego ... Need inspiration? Head to Pinterest
See below for programme highlights:
The Dada laboratory
Participate in games, performances, poetry and activities inspired by the satirical and nonsense anti-art of the Dadaists.
The Dada Cabaret Gameshow with Bittersuite
Take part in Dada karaoke and create anti-art masterpieces at our underground Parisian cabaret bar, hosted by drag artist Frieda Slaves.
Dada mask-making workshop
Create your own Dada-inspired mask for the night, inspired by a game of chance and hosted by artists Sophie Popper and Tom Coates.
New York's Surrealist Bal Onirique
In the mid-1930s, an extravagant ball was held in a midtown ballroom, hosted by bohemian socialite Caresse Crosby in honour of Salvador Dalí's return to Europe from New York. Experience our recreation of this infamous party with live music by Alex Mendham and his Orchestra performing '30s jazz and swing tunes for you to dance to until late.
Surrealist supper with Blanchette
Soho-based French bistro Blanchette serve up a selection of Dalí-inspired delights, including Dalí's eye sourdough breads with cheese, sausage boat with chou croute and dessert burgers with chocolate and Chantilly.
Dali's dreamscapes
Wander through a series of gilded rooms inspired by Dalí's dreamscapes. Encounter artist installations and a Freudian dream interpreter, before entering a trancelike state and stepping into the artist's surreal studio for more surprises...
Surreal shadowlands
Encounter an interactive surrealist installation by arts collective Abby and Alice, enter a maze of shapes and create your own shadow theatre.
The bureau of the subconscious
Enter the Parisian office where you will be guided through age-old free association exercises to calm your mind and take part in a subconscious research project.
The Surrealist's erotic tea party
You're invited to a surrealist tea party like no other, inspired by Dalí's infamous Rothschild Ball. Sit down to lively discussions and take part in artist activities where you'll create works using the automatism technique, unlocking your subconscious mind. Featuring actors and performances by Wilson & Hart.
Art Macabre presents In Voluptas Mors
London's purveyors of theatrical "death drawing" salons pay tribute to Dalí's iconic skull illusion, recreating the In Voluptas Mors using seven life models. Visitors will be invited to have a go at sketching this incredible illusion, brought to life in our reimagined Surrealist studio.
The bureau of curious research
A series of lively discussions on Salvador Dalí and Marcel Duchamp including:
- Dr Sophie Seita on 'Reading Fountain: a lecture performance in two parts'
- Dr Benjamin Wild on 'Salvador Dali and fashion; from Elsa Schiaparelli to the Wallis Simpson dress'
- Dr Benjamin Poore on 'Estranging Objects: Fetish - Artwork - Freud', exploring the unconscious forces shaping our encounters with surrealist objects.
RCA Space Programme present L'Observatoire Bizarre
Royal College of Art MA students invite you to experience a series of site-specific installations and performance that takes inspiration from Duchamp's "playful physics". Think optical illusions, chess games and the fourth dimension.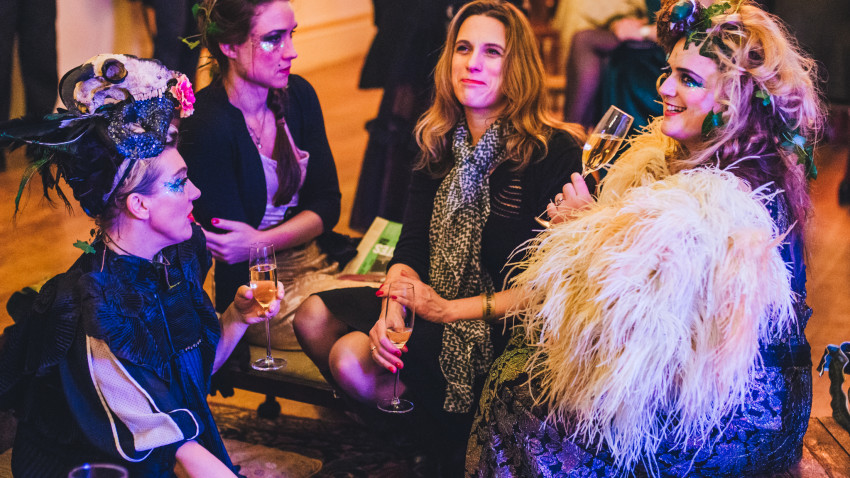 Street food and cocktail bars
Enjoy a variety of cocktails and supper options available all night, including:
Parisian cocktail bar | Peter Spanton
Winter cocktails | Christabel's
Surrealist supper | Blanchette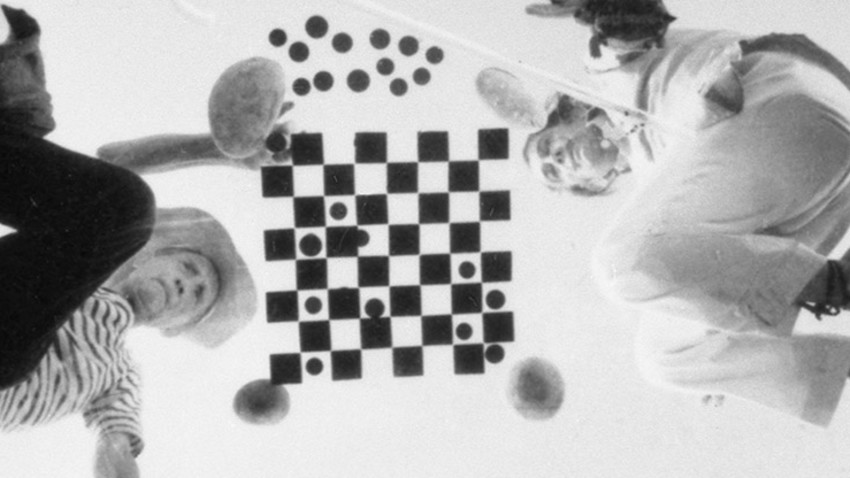 Plus exclusive after-hours private view of 'Dali / Duchamp'
Take another look at two artistic giants: father of conceptual art Marcel Duchamp, and larger-than-life Surrealist Salvador Dalí. This is the first exhibition to throw light on their surprising relationship and its influence on the work of both artists.
Booking information
Rrose Sélavy's Dada Extravaganza – £35
Available to all
• Access to Rrose Sélavy's Dada Extravaganza's curated entertainment, experiences, performances and activities.
• After-hours private view of Dalí / Duchamp.
Rrose Sélavy's Dada Extravaganza VIP – £75
Exclusively for Academicians' Room members, Patrons and Friends of the RA. In addition to access to all Rrose Sélavy's Dada Extravaganza curated entertainment, experiences, performances and activities, VIP ticket holders will receive:
• Complimentary glass of champagne on arrival
• Private access to a secret 1930s Parisian-inspired bar
• Absinthe tasting sessions hosted by The Gin Kitchen micro distillery, offering you the chance to try their brand new spirit 'Eternal Absinthe'
• Exclusive after-hours private VIP tour between 7pm - 7.30pm of Dali / Duchamp, with the exhibition's curator, Desiree de Chair.
• Plus exclusive access to a surrealist inspired pop-up makeover booth to complete your costumes for the night.
• And a goody bag of gifts
Dress code: 1930s Surrealist spectacular
Cabaret Voltaire Dada performer
Think geometric shapes, masks and headdresses ready for a night of nonsensical performances. See Hugo Ball, Dada artist and cabaret performer, for inspiration.
Found object sculpture
Channel some of Marcel Duchamp's most famous artworks: think found objects like bicycle wheels, stools, bottle stands or chess pieces.
Decadent Surrealist ball guest
Take inspiration from Dalí's opulent Surrealist ball, where guests were invited to dress in "black tie, long dresses and Surrealist heads". Think bird cages, optical illusions, wild-creature antlers and horns, lobsters or sea creatures.