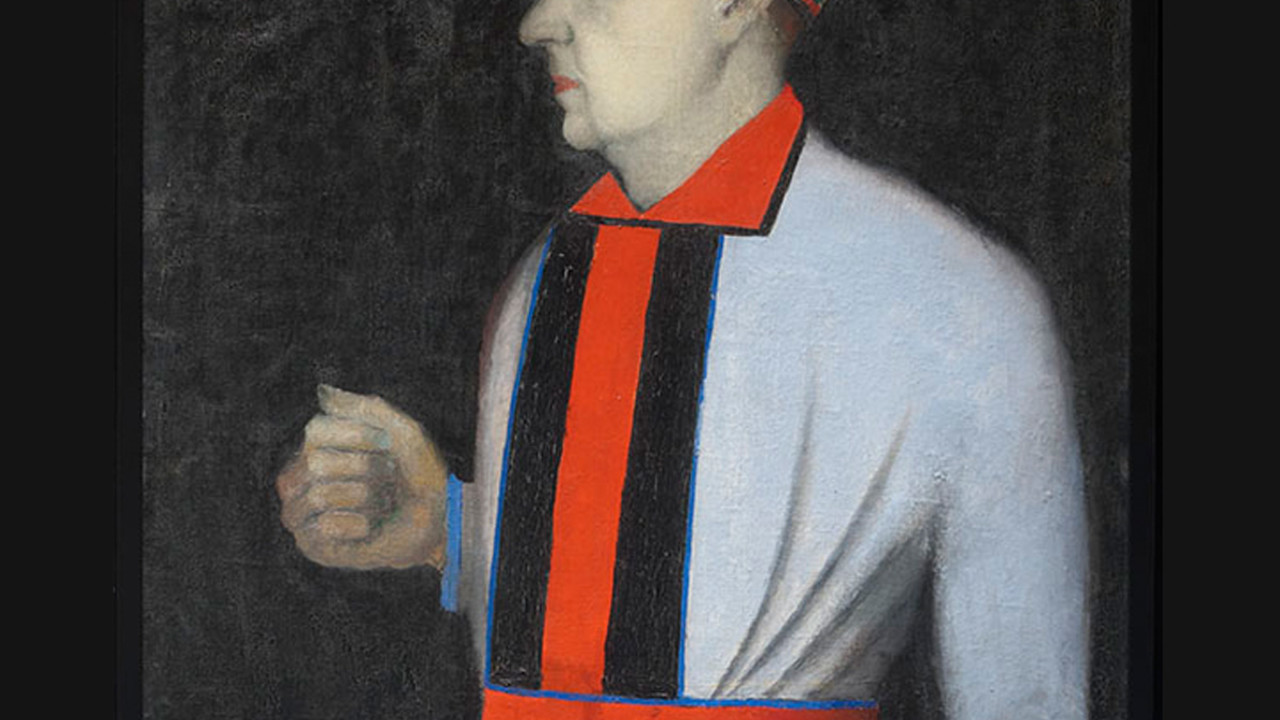 Talk
Provocations in art: art under state control
Panel discussion
Friday 3 March 2017 6.30 - 7.45pm
The Reynolds Room, Burlington House. Entrance via de Grey Court.
£16 including exhibition entry. £12 event only, £6 concessions. Free for carers.
Revolution: Russian Art 1917–1932
Museum director and curator David Elliott, artist Edmund Clark and the curator and director of GRAD: Gallery for Russian Arts and Design, Elena Sudakova, explore the relationship between the arts and the state, in a discussion chaired by Kirsty Lang, presenter of Radio 4's 'Front Row'.
"It is impossible for a totalitarian society to create anything with passion and imagination." - Ai Weiwei, 2012
Throughout history the arts have been subject to varying degrees of state control in different countries across the world. It is evident that art can survive even under a severe curtailment of artistic freedom, but can creativity flourish? State support is significant to the development of the arts, but even in countries where freedom of expression is encouraged, it can also unduly influence its direction through funding, policies and control over education. Should art be connected to the state?
Join us as we discuss the relationship between art and the state and question to what extent governments preside over the cultural sector today.
All ticket prices include one complimentary drink at a reception following the event.
Speakers
Elena Sudakova is the Founder and Director of GRAD, a visual and social platform that encourages creative dialogues, sparks new ideas, creates cultural links and questions long-established preconceptions of Russian and post-Soviet culture. Known best for bringing to light historical and archival materials from the Russian museums and cultural institutions, GRAD commissioned full-scale installations in London by artists Olga Chernysheva, Irina Korina, Zhanna Kadyrova and ZIP art group, and many others. Elena lives and works in London.
Edmund Clark is an award-winning artist who uses photography, found imagery and text to explore links between representation and politics. Recent works engage with state censorship to explore the hidden experiences and spaces of control and incarceration in the "Global War on Terror" including Guantanamo: If The Light Goes Out (2010), Control Order House (2011), The Mountains of Majeed (2014) and his latest series Negative Publicity: Artefacts of Extraordinary Rendition (2016). Represented by Flowers Gallery, Edmund Clark's work features in many national and international collections including those of the National Portrait Gallery, Imperial War Museum in London and The Museum of Fine Arts, Houston. Clark's work has been exhibited widely including a current major solo exhibition, showing at The Imperial War Museum, London until August 2017.
David Elliott is a museum director, curator, and writer about modern and contemporary art. His career has included being Director of MoMA Oxford, Moderna Museet, Stockholm, and Mori Art Museum in Tokyo. Elliott was the Artistic Director of the 1st Biennale of Contemporary Art in Kiev and the 4th international Biennale of Young Art in Moscow. He has conceived and curated a large number of exhibitions internationally including, at MoMA Oxford, Alexander Rodchenko, (1979), Vladimir Mayakovsky: 20 Years of Work (1982) and Art into Production!! Russian Revolutionary Ceramics and Textile Designs (1985); Art and Power: Europe under the dictators 1933–1945 (Hayward Gallery, 1995); and BALAGAN!!! Contemporary Art from the Former Soviet Union and Other Mythical Places (Momentum, Berlin, 2015).
Chair: Kirsty Lang is a journalist and broadcaster whose career spans radio, TV and newspapers. She joined the BBC in 1986 and worked on programmes including Today and the World at One. From 1989 to 1991 she was the Central European reporter for BBC World Service based in Budapest and went on to be a correspondent in Paris, first for the BBC and later the Sunday Times. Kirsty also worked as a reporter on BBC2's Newsnight and presenter on Channel 4 News and BBC World News before moving from foreign news into arts journalism. She has presented Front Row on BBC Radio 4 since 2004. Lang has chaired the Orange Prize for Fiction and is a Trustee of the British Council. She also has a Masters from LSE in Russian Politics & Government.
ERROR - UnsupportedModule: AudioModule