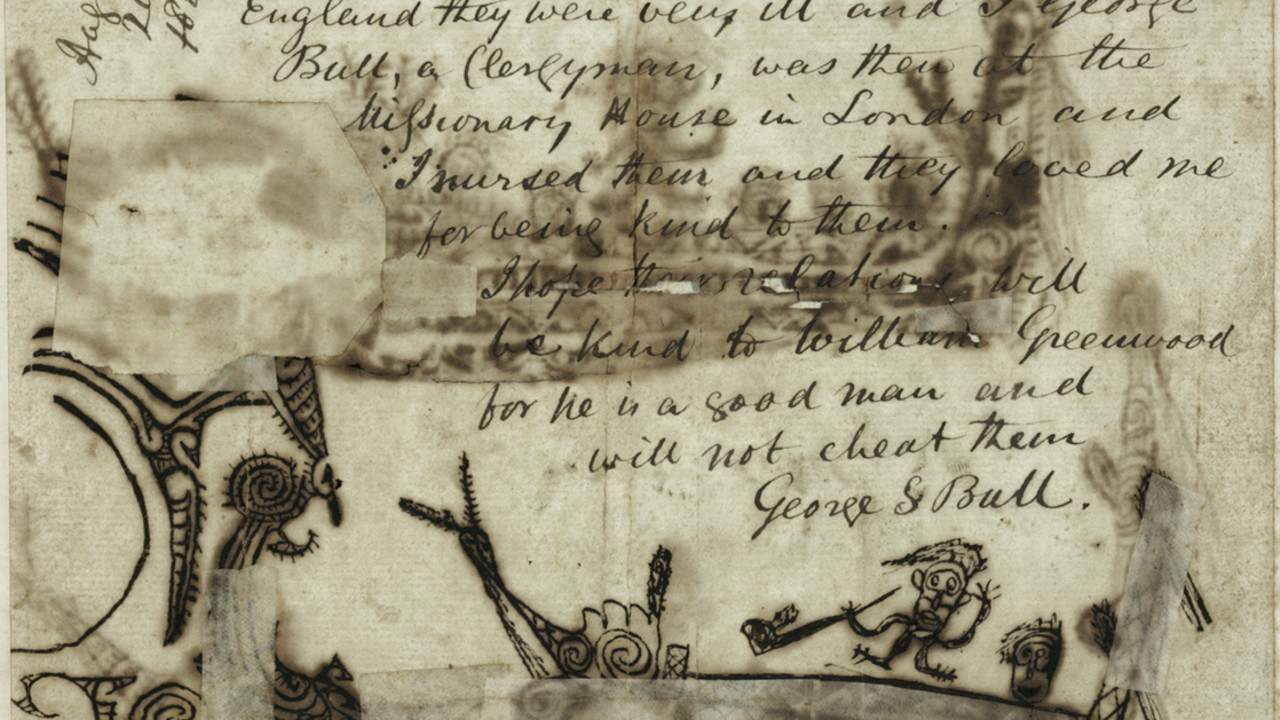 Talk
Writing Oceania: contemporary literature in the South Pacific
Friday 9 November 2018 6.30 - 8pm
The Reynolds Room, The John Madejski Fine Rooms, Burlington House, Royal Academy of Arts
Join five leading Māori and Pacific writers with RA Senior Curator Adrian Locke as they discuss their approach to telling the rich and diverse stories of Oceania in the 21st century
Five leading Māori and Pacific writers discuss their approach to telling the rich and diverse stories of Oceania in the 21st century, with RA Senior Curator Adrian Locke.
What is the view seen by the cultures that traverse contemporary Oceania? How do literary artists from the Pacific region re-design a colonial map that has shaped much more than their geography? How do writers evoke places that have been renamed and viewed far removed from a central point that isn't theirs?
Join five of Oceania's most important Māori and Pasifika writers, David Eggleton, Witi Ihimaera, Tina Makereti, Karlo Mila and Paula Morris, as they discuss the diverse and rich histories which are explored in Oceania, in relation to their collective body of work full of complexity and wonder. Each taking an artwork from the exhibition as their starting point, they will explore the themes of the exhibition and how they as writers are moving beyond their boundaries. The panel will also explore the place of indigenous literature in the wider cultural conversation around indigenous artwork and its relationship to the Western (Northern) gaze. The event will be chaired by RA Senior Curator and co-curator of Oceania exhibition Adrian Locke.
The Royal Academy is open until 10pm on Fridays for anyone wishing to visit the Oceania exhibition after the talk. The exhibition is free for all New Zealand and Pacific Island passport holders (on presentation of passport at the exhibition entrance).
Sponsored by Arts Council of New Zealand Toi Aotearoa.