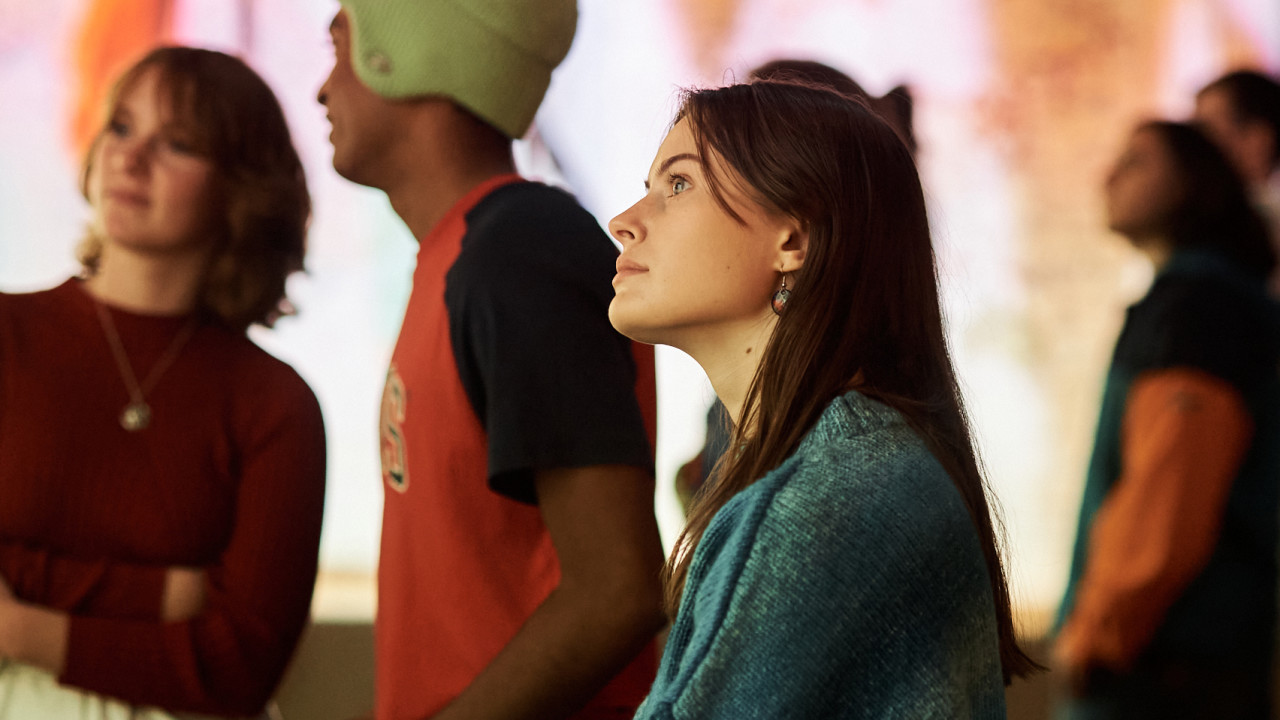 Private view
Marina Abramović: free late opening for 16-25 year olds
BNP Paribas AccessArt25
Saturday 14 October 2023 6.40 - 10pm
Main Galleries | Burlington House
Marina Abramović
Lead supporter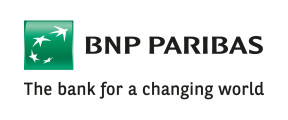 Join us for an extraordinary night of free art, music, workshops and immersive experiences at the Royal Academy this autumn, brought to you in partnership with BNP Paribas' AccessArt25 initiative.
To celebrate art world icon and performance art pioneer, Marina Abramović Hon RA, and her exhibition in our Main Galleries, we're hosting a free, late-night opening just for 16-25 year olds.
Marina Abramović is one of the most influential artists of our time. She has captivated audiences by pushing the limits of her body and mind through her performance art.
In this exclusive late opening, you'll have the opportunity to see the exhibition for free and enjoy drop-in activities, food and refreshments, live music and more across the building.
Sign up to our 25 & Under scheme to unlock your access to free tickets. Young Friends who are under 25 will receive a promo code to book.
This exclusive take-over night has been made possible by BNP Paribas' AccessArt25 initiative.
This exhibition contains nudity and art works relating to mortality and the threat of harm. Please contact us for more information.
Please note, all ticket holders will be able to arrive from 6.40pm to enjoy drop-in activities, workshops and live music.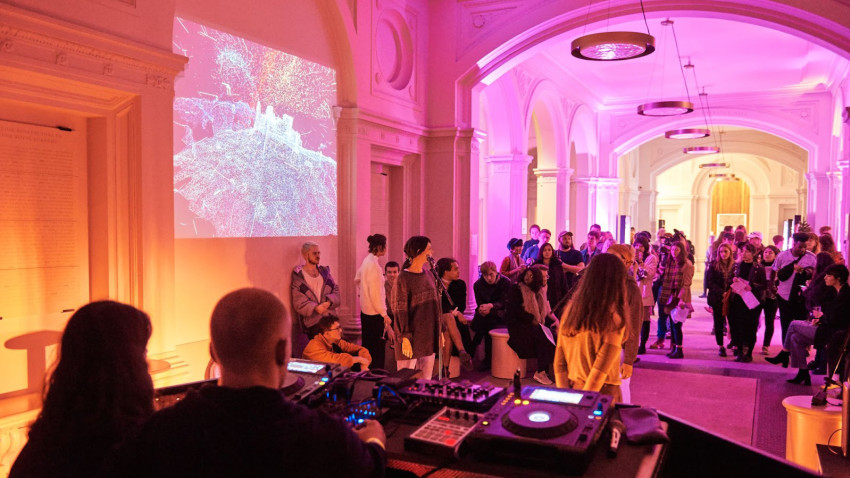 DJ takeover with Soul Plaza
Emerging DJ collective Soul Plaza curate a lineup of high-energy sets that stretch across genres.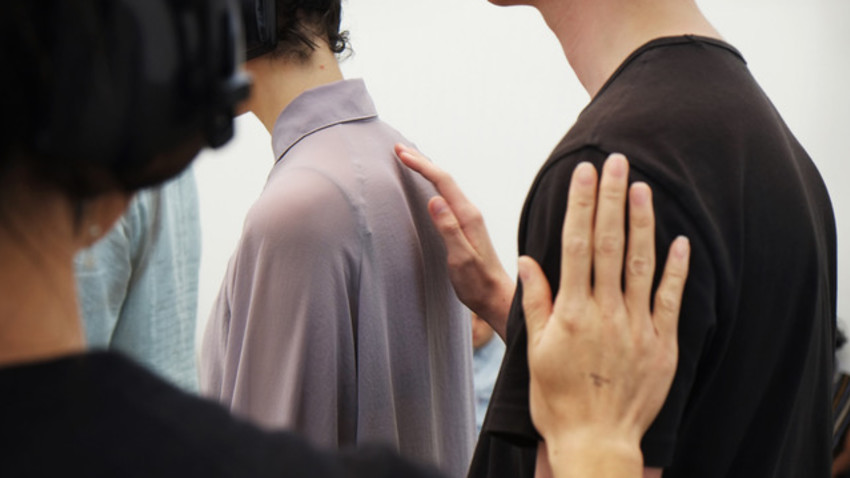 The Abramović Method
Join facilitators from the Marina Abramović Institute to experience the Marina Abramović Method through participatory exercises which are part of a continuous project joining people in a communal experience to connect with oneself and with each other.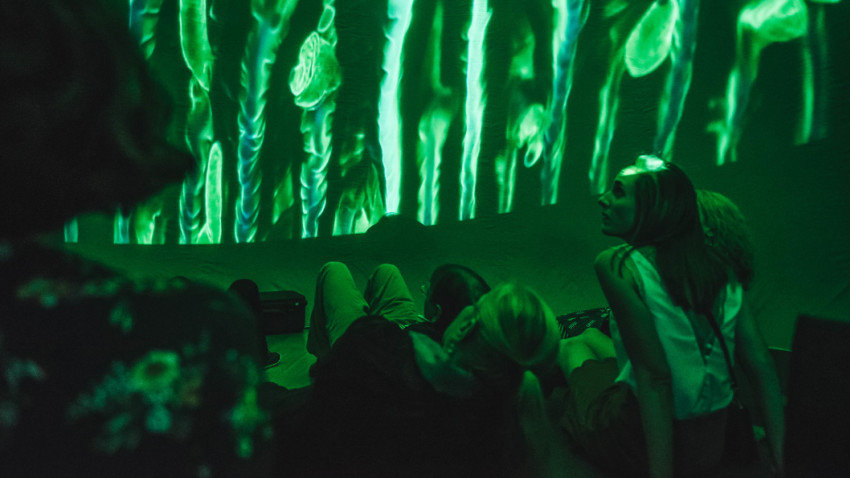 Sound bath
Inspired by the themes of body, presence, and mindfulness, join artists Rosa Klerkx, Danny Pagarani, and Peter Eason Daniels in an introspective experience to recharge from the exhibition, and to explore your presence and connection to others.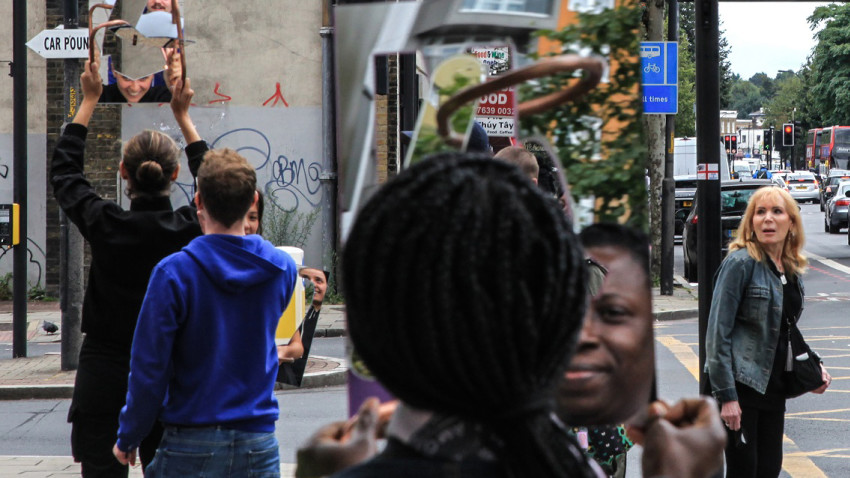 The Encounter Room
Join artists Dagmar I. Glausnitzer-Smith and Sadegh Aleahmad for a series of performative actions in this workshop. With the belief that "how something feels, will be remembered", these instructed tasks will explore our bodies' movement in response to space, objects, and each other.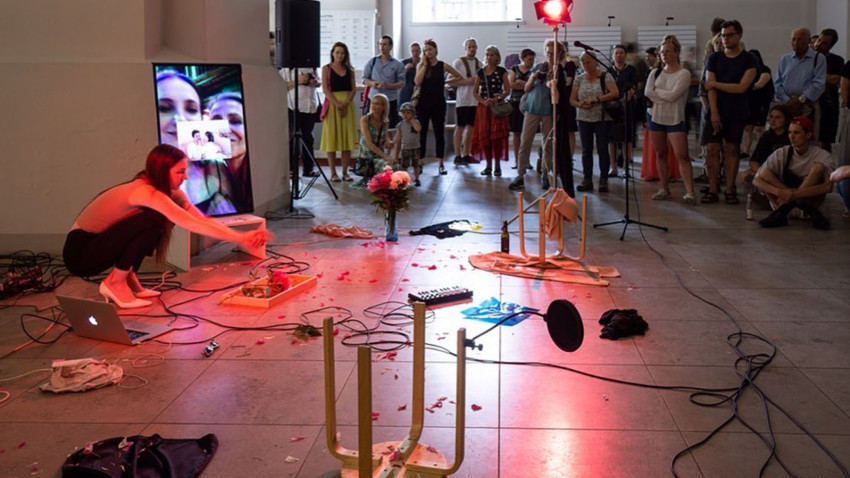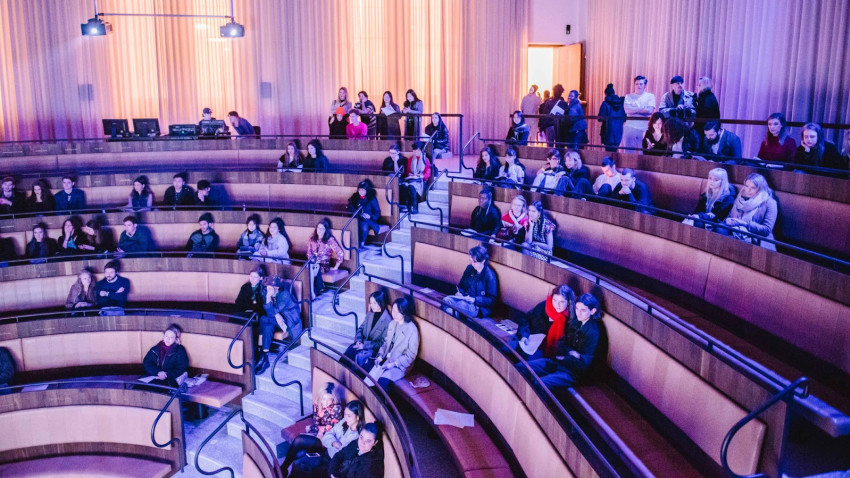 Artist talks
7:45pm Rosa-Johan Uddoh (b. Croydon) is an interdisciplinary artist working towards radical self-love, inspired by Black feminist practice and writing. She explores the effects of specific places, objects and characters in popular culture, on self-formation. She was shortlisted for the Jarman Award 2022 and she's been profiled in Art Monthly, New York Times and Nordic Art Review. Her first book is Practice Makes Perfect.
8:30pm The Famous Lauren Barri Holstein is a performance maker and scholar. Her work uses dance, pop music, and spectacle to propose alternative and inclusive embodiments of women's agency. Her work has appeared at venues such as The Barbican, Kampnagel, Fierce Festival, Reykjavik Dance Festival, and Reeperbahn Music Festival.
9:15pm The Freestylers Collective are a disability- led collective of neurodivergent artists. Join them on their journey as they present a lecture with performance and immersive activity as they share music, connect with each other, and have a laugh.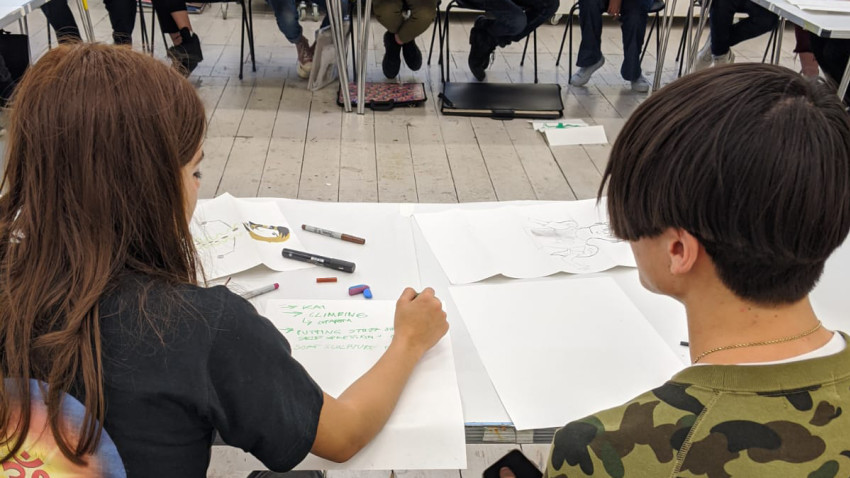 Reflective writing
In this workshop join writer C.F. Prior and explore your thoughts on the exhibition through writing. Using a series of prompts loosely inspired by The Method, you'll be encouraged to delve into your own experiences, emotions, and interpretations of the artwork to uncover new perspectives and deeper insights.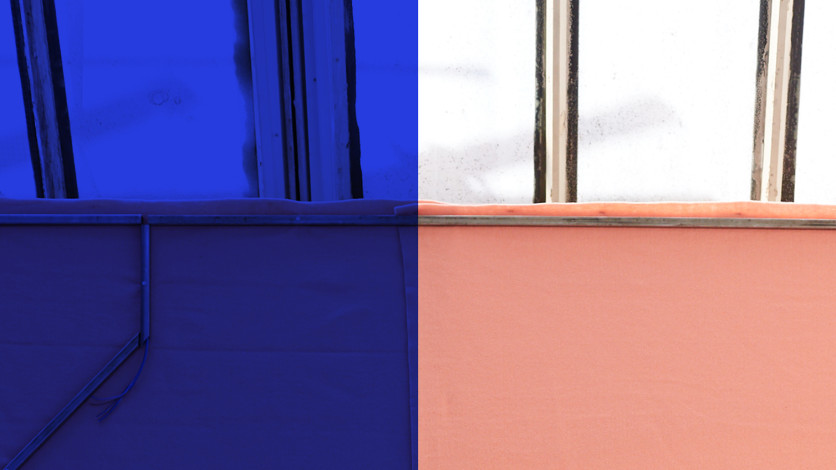 Are you 25 or under? Sign up to access tickets
Sign up for 25 & Under to unlock access to your free ticket to the late opening of Marina Abramović. Plus see great art for less with half-price tickets to all RA exhibitions.