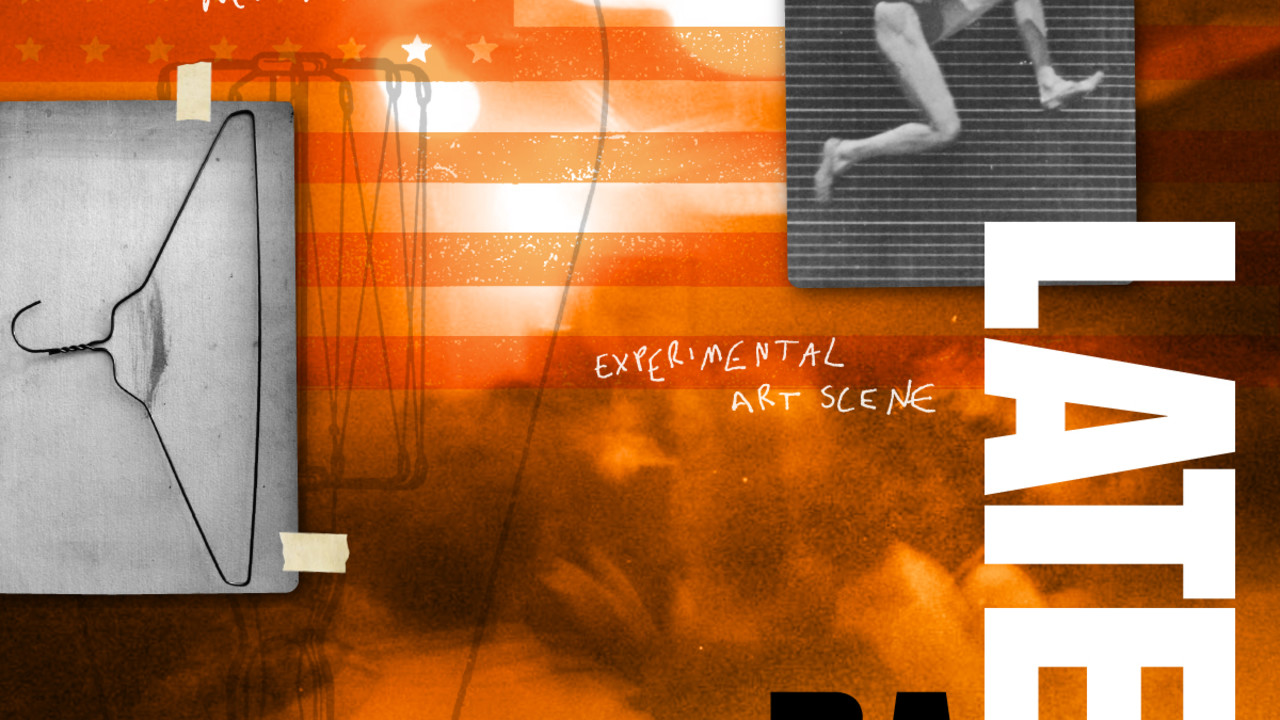 RA Late
RA Lates: Manhattan Studio Party
Saturday 21 October 2017 7 - 11.45pm
Royal Academy of Arts
Priority booking opens to Friends of the RA on Thursday 24 August at 1pm. Booking opens to the public on Friday 25 August at 1pm.
Friends of the RA book first
Jasper Johns: 'Something Resembling Truth'
Experience the underground New York arts scene of the '60s and '70s.
Online ticket sales have now closed, but tickets are available on the door.
It's Saturday night in Manhattan and you'll dart between artist studio parties, film screenings, workshops, disco DJs and avant-garde art rock, Happenings, secret bars, a John Cage inspired jam session, performance art and much more …
We take inspiration from Jasper Johns's collaborations with key figures in the New York art scene from Andy Warhol, John Cage, Merce Cunningham, Robert Rauschenberg and Bruce Nauman.
Dress code: 1970s art scene
Think avant-garde artist, Studio 54 socialite, art-world celebrity, or suave art dealer.
Need inspiration? Head to Pinterest
See below for programme highlights:
Party at the Happening
It's the night before a new exhibition is due to open to the public in Greenwich Village. An arts collective has opened its studio to you, the invited guests from the art world, to preview a brand new series of performances and installations known as 'Happenings'. Featuring installations by Abby and Alice, performances* by Wilson & Hart and a secret bar hosted by Peter Spanton
Disco warehouse vs art-rock bar
Journey between two New York-inspired night haunts, from the vibrant dance culture epitomised by Studio 54 and Paradise Garage, to avant-garde art rock by the Velvet Underground. Think New York post-electroclash rock-meets-art-meets-disco.
Featuring DJ sets by Bill Brewster and DJ Camp Actor, with visuals by Lucie Macgregor (UAL)
Late night performance art at the Loft Concert
Experience a series of new works that incorporate dance, live music, visual art and soundscapes. Performances include:
Apple by Steph Singer, founder, Bittersuite
A selection of live set and visual performances from composers' collective Bastard Assignments, including: Hold by Edward Henderson, Community of Objects by Caitlin Rowley, Wildflower by Tim Cape, Extended Play by Josh Spear
Pearl Street studio workshop
Join artist Richie Moment in a drop-in workshop inspired by the works of Jasper Johns. Use a combination of collage and objects to create reliefs in charcoal, oil pastel and chalks.
The Salon
A series of informal talks including Dr Helena Vilalta (UAL) on the '70s New York art scene, plus Bill Brewster on New York nightlife and dance culture.
Art Macabre presents /gorizazmarkaz/
Experimental live art duo /gorizazmarkaz/ share an improvised performance. They invite you to contribute your own drawings and marks in response to what you see.
Plus roaming performances of Rockingscape by Eve Stainton and Michael Kitchen, The Uncollective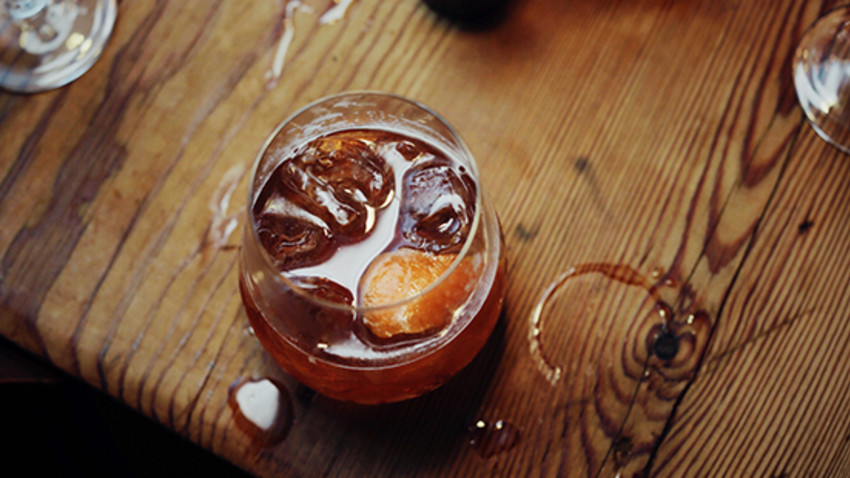 Street food and cocktail bars
Feast It will be providing a selection of London's top street food trucks including:
Craft beer stall with Deviant & Dandy
Cocktail bars by Peter Spanton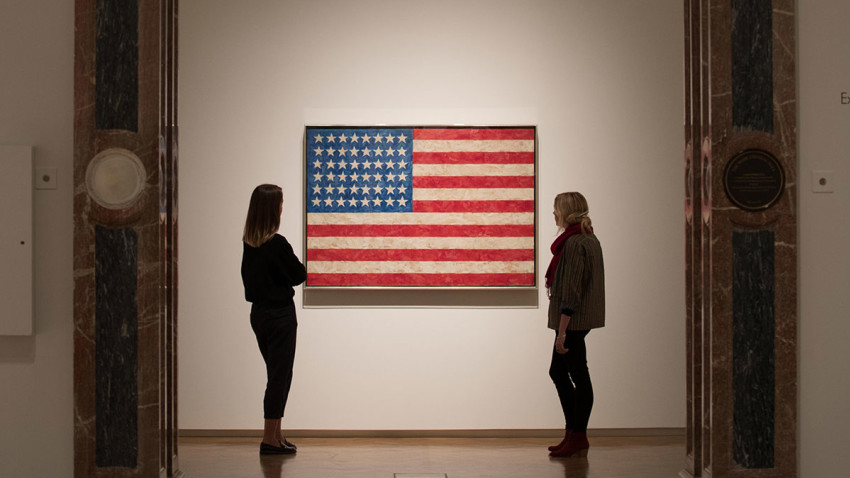 Plus exclusive after-hours private view of Jasper Johns: 'Something Resembling Truth'
Widely known for his iconic images of flags, targets, numbers, maps and light bulbs, Jasper Johns has occupied a central position in American art since his first solo exhibition in New York in 1958. His treatment of iconography and appropriation of objects, symbols and words makes the familiar unfamiliar, achieving this through the distinctive, complex textures of his works. Through his ground-breaking paintings and sculptures, Johns established a decisive new direction in an art world that had previously been dominated by Abstract Expressionism.
Booking information
Manhattan Studio Party – £35
Manhattan Studio Party VIP – £75
Exclusively for Academicians' Room members, Patrons and Friends of the RA. In addition to access to all Manhattan Studio Party curated entertainment, experiences, performances and activities, VIP ticket holders will receive:
• Entry to exclusive speakeasy-style bar with complimentary glass of champagne
• Exclusive after-hours private VIP tour between 7pm - 7.30pm of Jasper Johns: 'Something Resembling Truth'
• Whisky tasting experience by Jim Beam
• Andy Warhol inspired polaroid photobooth by photographer and writer Rhiannon Adam, author of Polaroid: The Missing Manual. Pose for photographs and take home a Polaroid memento of the night.
Photos from our past events