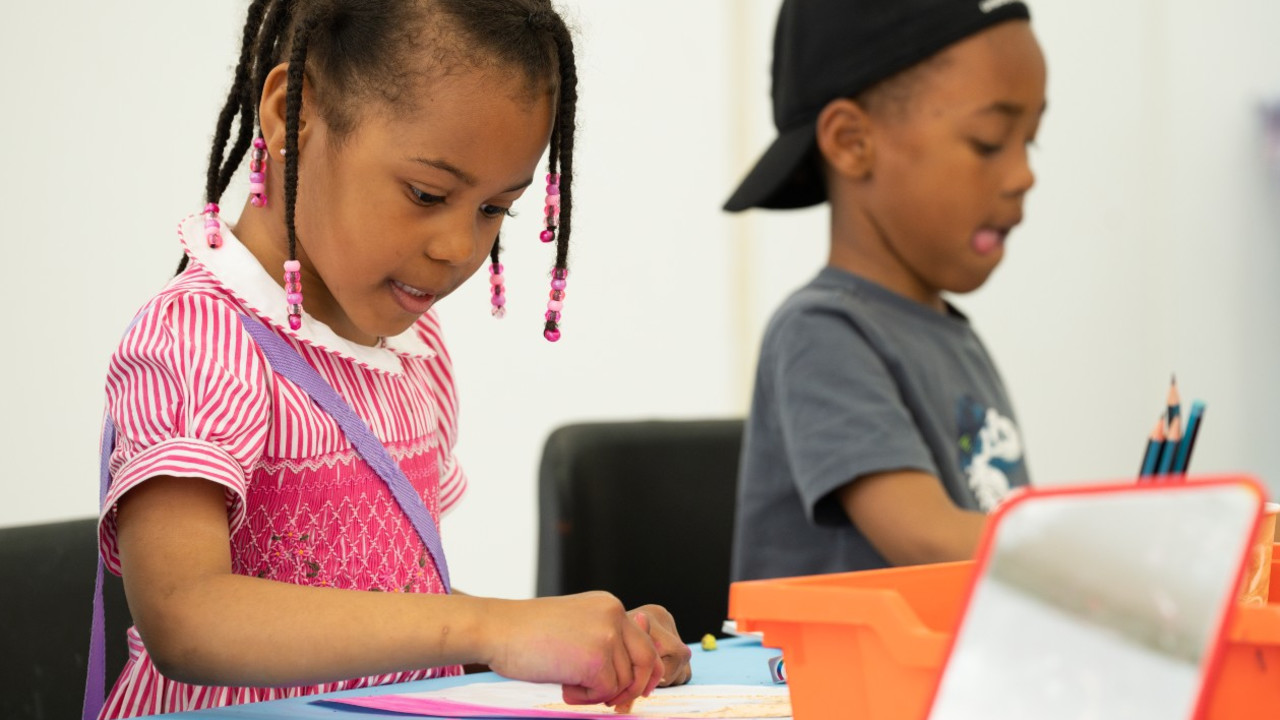 Workshop
Family studio: impressionists
Workshops for families
26 November 2023 11am - 1pm
26 November 2023 2 - 4pm
Clore Learning Centre | Burlington Gardens
Drop-in, no booking required
Impressionists on Paper: Degas to Toulouse-Lautrec
Feel inspired by the Impressionists on Paper exhibition at this drawing workshop for families.
For this Family Studio, artist Elinor Stanley will be drawing inspiration from works in our Impressionists on Paper exhibition. Create your own dancers and shimmering pastel impressions. Observe, experiment and express yourself!
Our family studio programme is a series of monthly art-making workshops that are drop-in and open to families with children of all ages.
For more information, please email families@royalacademy.org.uk.