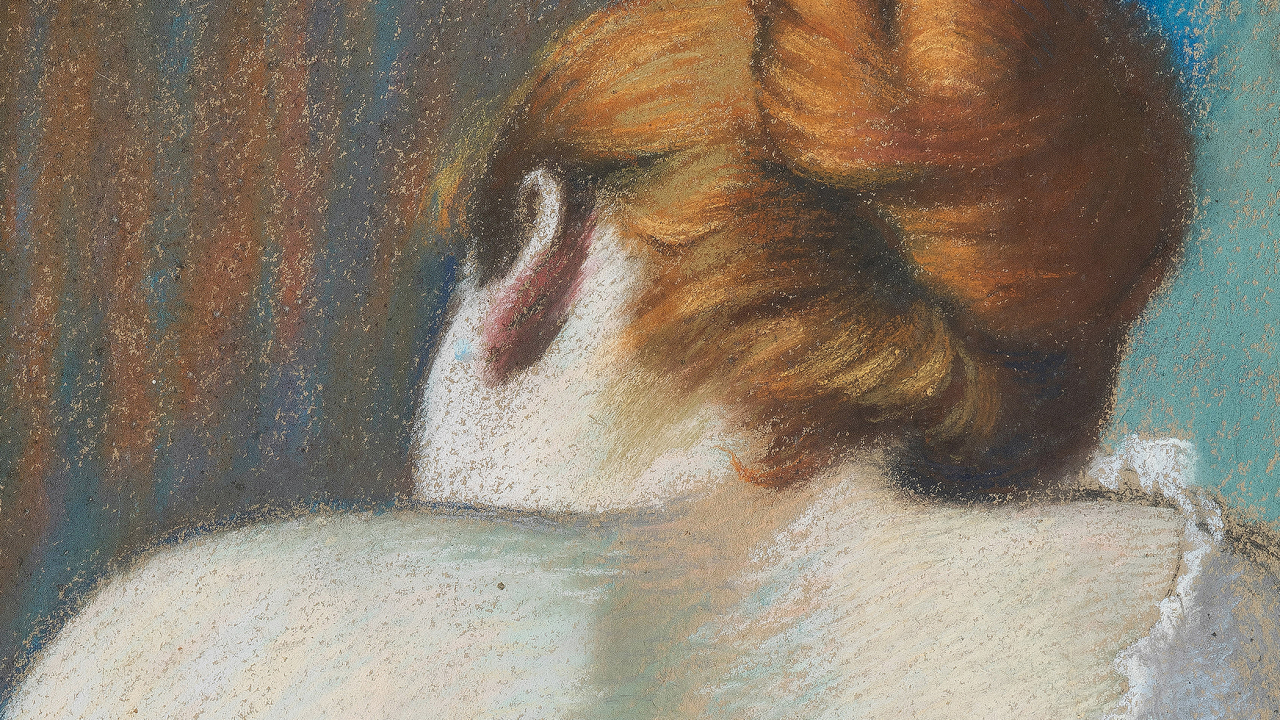 Exhibition
Impressionists on Paper: Degas to Toulouse-Lautrec
25 November 2023 - 10 March 2024
The Gabrielle Jungels-Winkler Galleries | Burlington Gardens
Tues–Sun: 10am–6pm
Fri: 10am–9pm
Tickets £19–21
(including donation)
Friends of the RA go free
Degas, Cézanne, Morisot, Van Gogh. You might recognise their paintings, but it's their radical works on paper we put the spotlight on in this ground-breaking exhibition.
In the whirl of modernity that was late 19th-century France, Impressionist and Post-Impressionist artists radically transformed the future direction of art. But it wasn't just through their paintings. In a subtle but seismic shift, they lifted the status of works on paper – drawings, pastels, watercolours, temperas, gouaches – from something preparatory that you left in a studio, to artworks in their own right.
In this rich exhibition, we bring together 77 works on paper by leading Impressionist and Post-Impressionist artists whose innovation would challenge traditional attitudes and ultimately pave the way for later movements like Abstract Expressionism.
This exhibition will be closed 24–26 December 2023. It will be open from 10am–9pm on Saturday 30 December 2023. It will be open from 10am–6pm on Monday 1 January 2024. Find out our full Christmas opening times.
Download our large print guide.

#RAImpressionists
Reviews
"A different side to the ubiquitous Impressionists"

Evening Standard

"Treasures to be found"

Time Out

"Rewrites the Impressionists' origin story"

The Independent

"Full of delicious little surprises"

The Telegraph

"Fragile, rarely seen works"

The Observer

"Reminds us of how innovative they were"

The i

"Once-in-a-lifetime show"

The Spectator
Supporters
Supported by
Gallery
Study of a Woman from Behind, 1890-97

Dancers on a Bench, c. 1898

Portrait of Isabelle Lambert, 1885

Dancer Seen from Behind, 1873

Cliffs at Etretat: The Needle Rock and Porte d'Aval, c. 1885

At the Circus: The Encore, 1899

After the Bath, Woman Drying Herself, c. 1890-95

The Fortifications of Paris with Houses, 1887

Seated Youth, Study for 'Bathers at Asnières', 1883

Dancer Yawning (Dancer Stretching), 1873

Ophelia Among the Flowers, c.1905-08

Two Dancers Resting, c.1880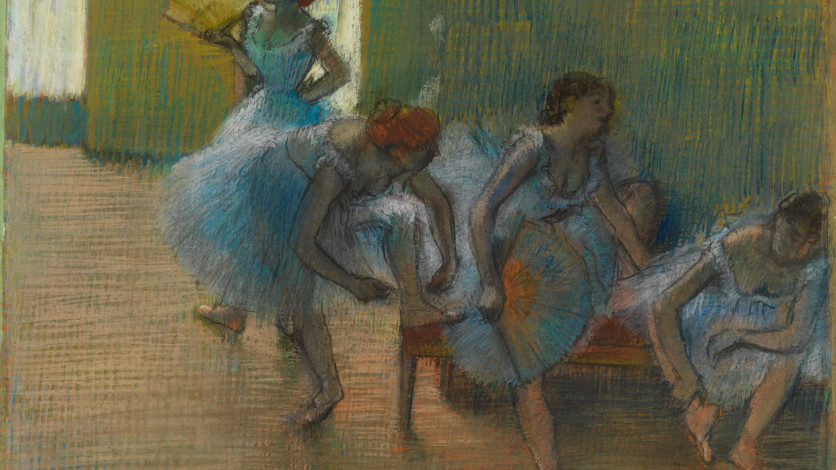 Start here: Impressionists on Paper
Find out more about the ways Impressionist and Post-Impressionist artists worked on paper
Related events
Talk

Private view

Workshop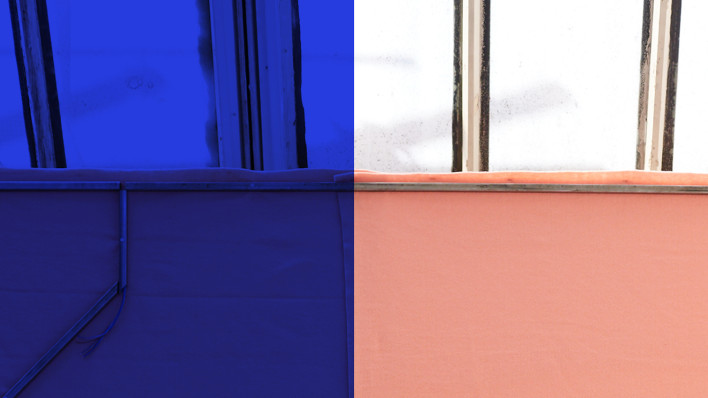 Are you 25 or under? Go halves with us
See great art for less with half-price tickets to all RA exhibitions. All you need to do is sign up online for free.