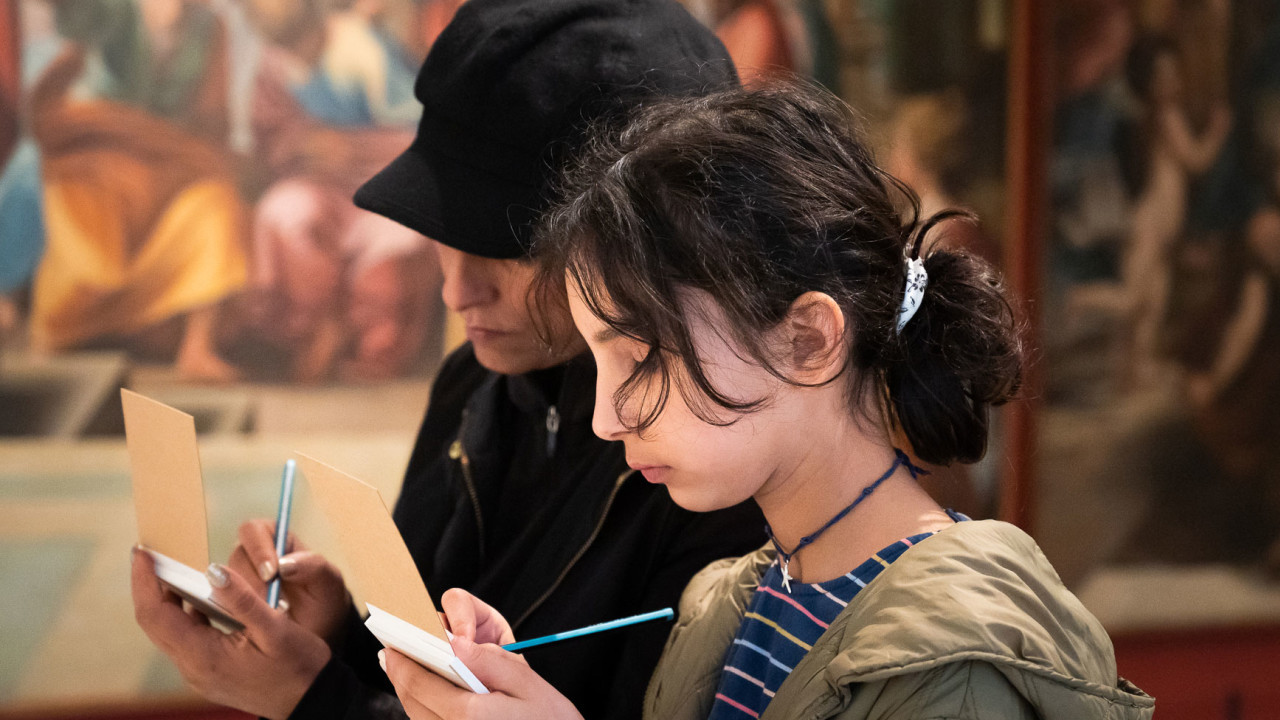 Workshop
Family day: walk & draw tours
Tours for families
28 May 2023 10.15 - 11am
28 May 2023 1.15 - 2pm
Collection Gallery | Burlington Gardens
Drop-in, no booking required
Image of the Artist
Family studios are supported by Jeanne and William Callanan
Walk, talk, and draw as a family whilst uncovering new corners of the RA and the art around the building.
As part of our spring family day STRIKE A POSE exploring the theme of people and portraits, join a drawing tour led by artist Jake Garfield.
For these 45-minute sessions, children and families will meet in the Collection Gallery where they will be invited to discuss the paintings on display and draw their own self-portraits.
This tour has been designed for children aged 5+, however we will ensure that the whole family enjoys the session.
Our themed family days are scheduled during school holidays and involve workshops and tours taking place across the RA. Discover the other activities on offer across the day.
Please note that families no longer require a ticket to attend these workshops. Spaces will be made available on the day and allocated on a first come first serve basis.
For more information, please email families@royalacademy.org.uk.