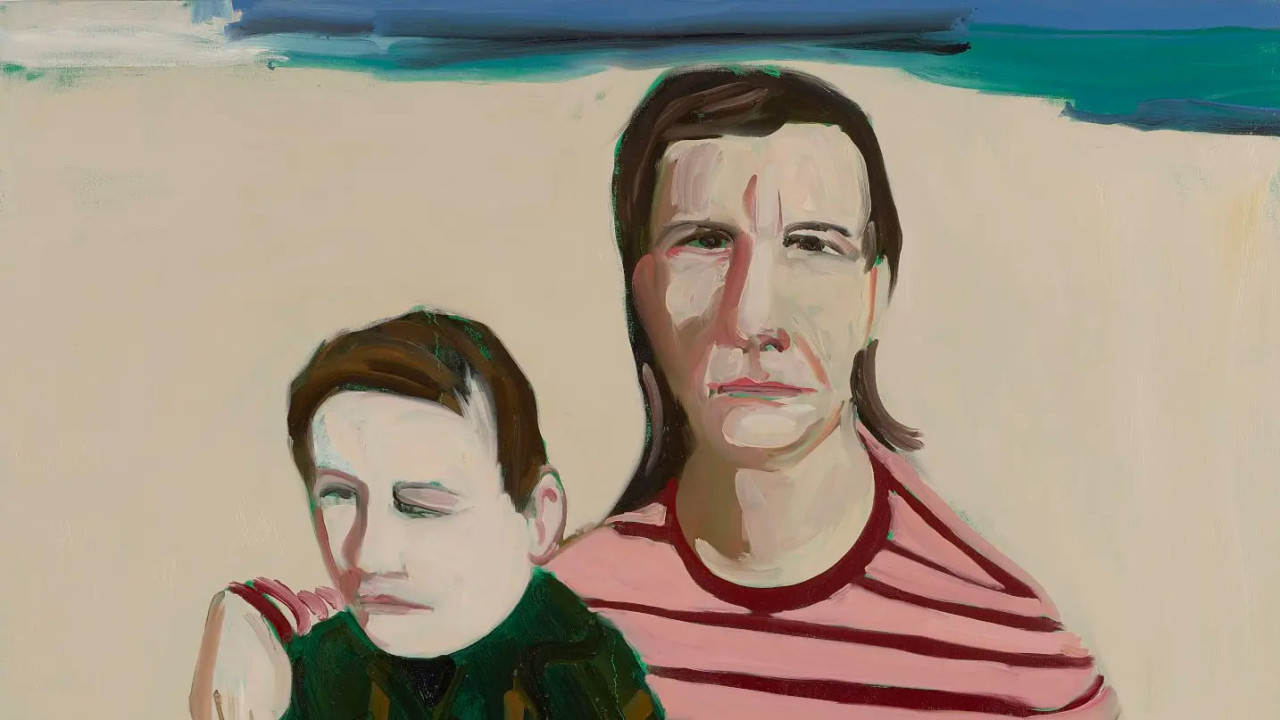 Display
Image of the Artist
1 March 2023 - 28 January 2024
Collection Gallery | Burlington Gardens
Tues–Sun: 10am–6pm
Fri: 10am–9pm
Discover self-portraits by current and recent Royal Academicians from the last 50 years in this free Collection Gallery display.
In the year of the 300th anniversary of our first President Sir Joshua Reynolds, the works in this display reconsider the role of the artist in society today. Aspects of self are revealed or concealed, as these artists explore the power of images and image-makers and investigate wider questions of identity and belonging.
See recently acquired Diploma Works by Hew Locke RA and Clare Woods RA, alongside self-portraits by Anthony Green RA, Patrick Procktor RA, Chantal Joffe RA, Gillian Wearing RA, and Sir Sidney Nolan RA.
Download our large print guide.
Gallery
Looking Towards Bexhill, 2016

The Artist, 1976

Life with the Lions, 2020

Me as a Ghost, 2015