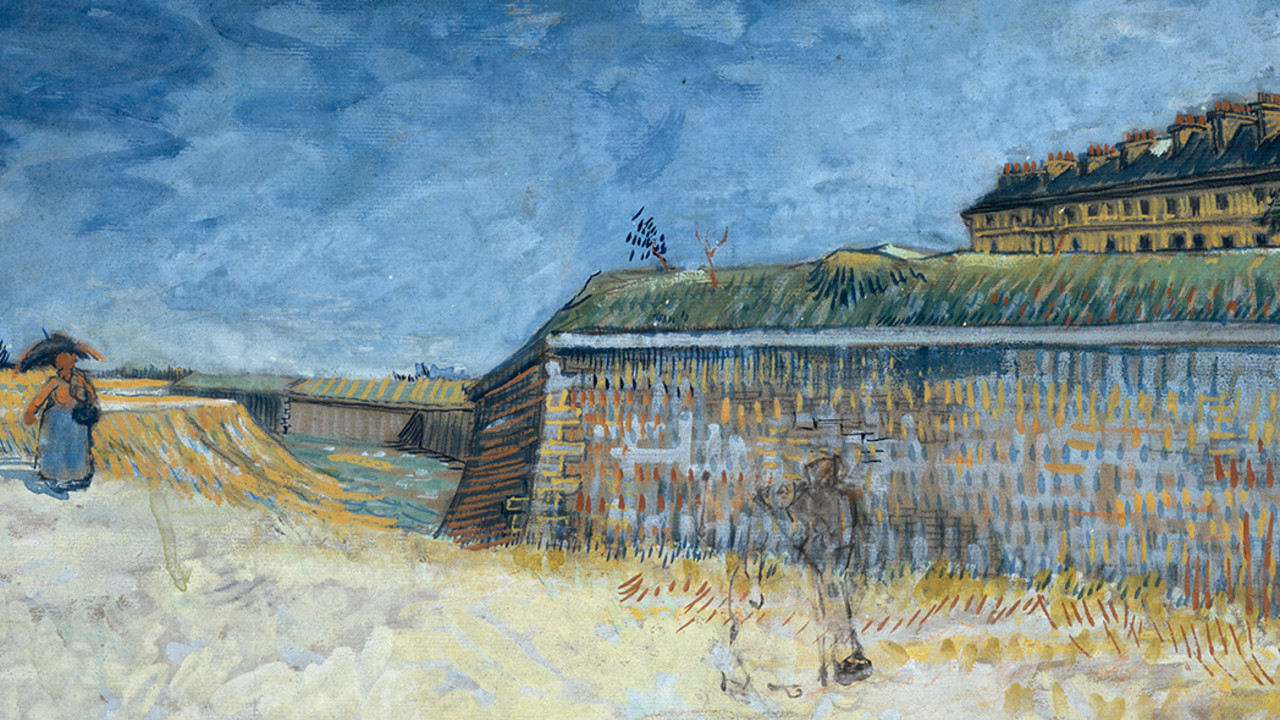 Short course
Exploring Impressionism
Weekend art history course
2 December 2023 10am - 5pm
3 December 2023 10am - 5pm
The Benjamin West Lecture Theatre | Burlington Gardens
£420. Includes light refreshments and a wine reception at the end of day one.
Friends of the RA book first
Impressionists on Paper: Degas to Toulouse-Lautrec
Learn about the Impressionist movement on this weekend art history course, taught by art historians and curators.
Beginning in late 19th century Paris, this course uncovers the loose brushstrokes and shimmering skies of the Impressionist artists. As Impressionism celebrated the fleeting, and aimed to capture the moment in pencil, pastel or oil paints, tastes became radically changed from the polished and 'academic' paintings of the earlier 19th century; as seen in the reception of groundbreaking works such as Monet's Water Lilies, or in Van Gogh's radical use of colour.
Our Impressionists on Paper exhibition celebrates the movement towards working en plein air, which played a major part in raising the status of drawing from being simply a preparatory process, to becoming a valued and collectible medium. As drawing blossomed through its uniquely portable nature, it became an important means through which to capture the ephemeral.
This course will use our exhibition as a way into studying the Impressionist movement. Over the weekend, participants will learn from a range of experts, from art historians to curators, and are encouraged to engage in discussion and debate. From the impact of Impressionist women such as Berthe Morisot, Mary Cassatt and Eva Gonzales, to the collecting appetite for this unique group of painters, this course uncovers just why Impressionism was considered so radical, and explores the artists who caused a global sensation in their time.
Minimum age 18. If you have any access requirements that you'd like to discuss, please contact public.programmes@royalacademy.org.uk.
About the speakers
Professor Jorella Andrews is Professor of Visual Cultures in the Department of Visual Cultures, Goldsmiths, University of London. Her research, writing and teaching examine relations between philosophical inquiry, the image-world, and art practice. Publications include The Question of Painting: Rethinking Thought with Merleau-Ponty (2018) and Showing Off! A Philosophy of Image (2014), both Bloomsbury, and she edits the Visual Cultures as… series (Sternberg Press/MIT). In 2015 she wrote This is Cezanne (Laurence King), a book for a general readership illustrated by Patrick Vale.
Dr Kathryn Brown is a specialist in nineteenth and twentieth-century French art. Her books include Women Readers in French Painting 1870–1890 (2012), Matisse's Poets: Critical Performance in the Artist's Book (2017), Henri Matisse (2021) and Dialogues with Degas: Influence and Antagonism in Contemporary Art (2023). Her research has been supported by numerous funders including the Association of Art History, the British Academy, the Independent Social Research Foundation, and the Terra Foundation for American Art. Brown is a Senior Lecturer in Art History at Loughborough University.
Dr Jacqueline Cockburn is an art historian and linguist. Following a career in academic teaching, including 20 years at Birkbeck, University of London, she is now a course director and lecturer at the V&A and also lectures at the Royal Academy, Art Fund, Artscapades, The London Art History Society, The Arts Society and a number of private institutions. Her focus is European Art from 1850-1950. Jacqueline is Managing Director of Art and Culture Andalucía, running residential courses in Andalucía, Southern Spain exploring the art and culture of the region. She has recently published A Taste of Art, London (Unicorn Press 2019) and her popular online series can be found here.
Dr Allison Deutsch is Leverhulme Early Career Fellow in the School of Historical Studies at Birkbeck, University of London. Prior to joining Birkbeck, she was an Associate Lecturer at The Courtauld Institute of Art and a Teaching Fellow at University College London. She is an art historian and specialist in nineteenth-century French painting and material culture. Her first book, Consuming Painting: Food and the Feminine in Impressionist Paris (The Pennsylvania State University Press, 2021), examines the visceral reactions that impressionism invited in its earliest publics. Dr Deutsch's current book project, 'Impressionism at the Margins: Colonialism and the Critical Reception', examines the reception of impressionism in the context of imperialism.
Christopher Lloyd worked in the Department of Western Art in the Ashmolean Museum at the University of Oxford from 1968-1988 combining curatorial duties with teaching. During that time he was appointed by Harvard University to a Fellowship at Villa I Tatti in Florence and was Visiting Research Curator of Early Italian Painting at The Art Institute of Chicago. He was appointed Surveyor of The Queen's Pictures in the Royal Collection in 1988 and retired from that post in 2005. His publications include monographs on painters, catalogues of museum collections and surveys of the Royal Collection, including a television series for Channel 4 in 1992. More recently he has written extensively on drawings by Impressionist and Post-Impressionist artists, particularly Degas, Cezanne and Van Gogh.
Dr Lois Oliver has worked on the curatorial teams at the V&A, the National Gallery, and the Royal Academy, where she recently curated Jock McFadyen: Tourist without a Guidebook. Lois is co-curator of Berthe Morisot: Shaping Impressionism at Dulwich Picture Gallery and the Musée Marmottan Monet (2023-2024). She is Professor in History of Art at the University of Notre Dame in London, and a Visiting Lecturer at the Courtauld Institute. Lois studied English Literature at Cambridge University, and History of Art at the Courtauld Institute, completing an MA in Venetian Renaissance Art and a PhD thesis entitled The Image of the Artist, Paris 1815-1855.
Dr MaryAnne Stevens specializes in 18th-, 19th- and early 20th- century art, in particular British, French and Nordic. Following a career in the academic world, she worked at the Royal Academy of Arts where, as Director of Academic Affairs, she established the Learning Department and the Architecture Programme, professionalised the Collections, Library and Archive, and for three years served as Acting Secretary. She left the RA to pursue a career as an independent art historian, curator, lecturer and consultant. She has curated many major international loan exhibitions, the most recent being After Impressionism: Inventing Modern Art (National Gallery London, 2023).
Harriet Stratis is a technical art historian and paper conservator with special interests in 19th century drawings and pastels bringing a wealth of art historical knowledge to her examination and treatment of works on paper. Before turning to private practice, Ms. Stratis was Head of Paper Conservation, and then Senior Research Conservator at the Art Institute of Chicago. More recently she was welcomed at the Getty as a Visiting Museum Scholar, and at her alma mater, New York University's Institute of Fine Arts as a Distinguished Visiting Professor. The findings of her in-depth technical investigations have appeared in numerous exhibition catalogues including Paul Gauguin: Artist as Alchemist and Drawn in Colour: Degas from the Burrell Collection. She is presently a Lecturer at the University of Chicago.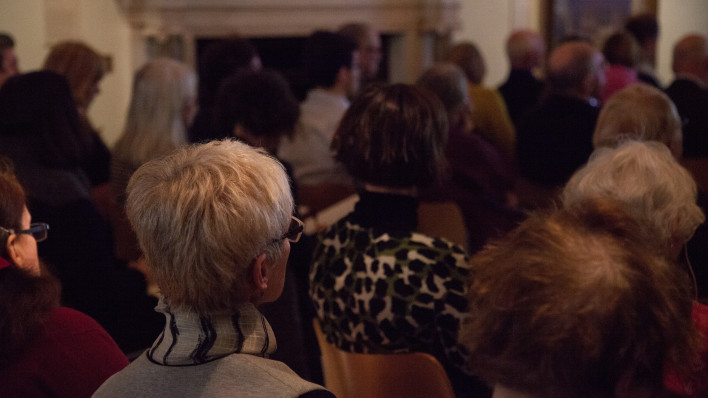 Our courses and classes programme
Our varied programme of short courses and classes provides an opportunity to explore subjects ranging from life drawing to the history of exhibitions and arts management, led by expert tutors and practising artists. These courses introduce traditional art-making processes, as well as perspectives on art history, theory and business.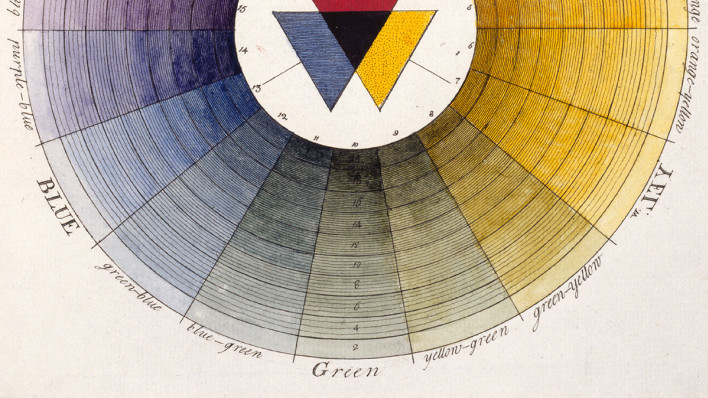 Give this course as a gift
All of our courses can be purchased as a gift for a friend or family member – giving the gift of education and a remarkable experience. To arrange a personalised Gift Voucher, please contact the Academic Programmes Team, by calling 020 7300 5641 or email public.programmes@royalacademy.org.uk