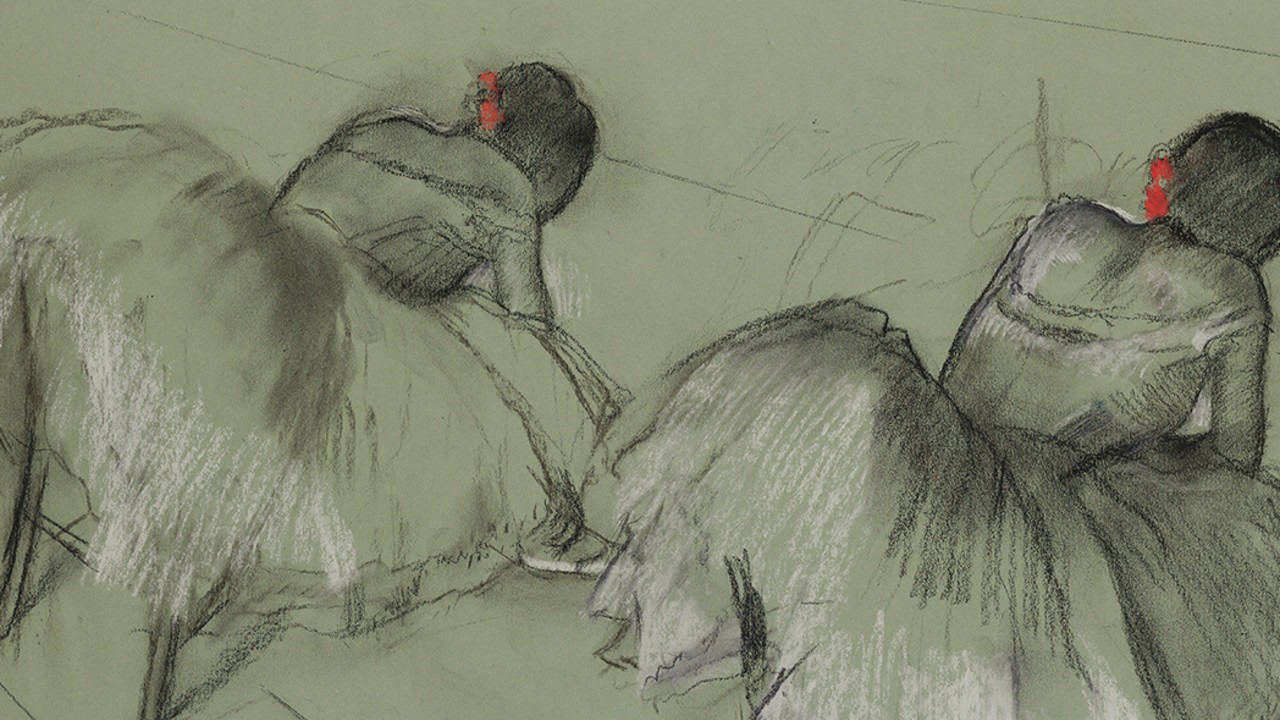 Talk
Curator talk: Impressionists on Paper
Friday 8 December 2023 11am - 12pm
The Benjamin West Lecture Theatre | Burlington Gardens or digital livestream
Impressionists on Paper: Degas to Toulouse-Lautrec
Supported by Bloomberg Philanthropies' Digital Accelerator Programme

Curator Ann Dumas explores the Impressionists' radical works on paper.
In this talk, Ann Dumas introduces the exhibition Impressionists on Paper: Degas to Toulouse-Lautrec, highlighting remarkable works by artists, including Paul Cézanne, Vincent van Gogh, Mary Cassatt and Berthe Morisot.
As Impressionism blossomed in late 19th-century France, the world came to know the Impressionist and Post-Impressionist painters for their spontaneity and ability to capture modern life. Although well known for their paintings in oil, this exhibition explores their extraordinary inventiveness in their lesser-known works on paper – drawings, pastels, watercolours, tempera and gouaches.
Ann Dumas takes us through some of the highlights of the eighty works in the exhibition, made by leading figures as well as less familiar artists within the movement. Each of these artists played a role in raising the status of drawing, from a preparatory technique to a medium that claimed a shared aesthetic with painting in exhibitions and the art market.
Ann Dumas has been a curator at the RA for more than two decades. She studied at the Courtauld Institute of Art and specialises in 19th and early 20th-century French art. She has curated major international exhibitions, including The Private Collection of Edgar Degas (National Gallery, London and Metropolitan Museum, New York, 1997), Cézanne to Picasso: Ambroise Vollard, Patron of the Avant-Garde (Metropolitan Museum, New York, the Art Institute of Chicago and the Musée d'Orsay, Paris, 2006-2007), Painting the Modern Garden: Monet to Matisse (Royal Academy of Arts, London, 2016) and Picasso and Paper (Royal Academy of Arts, London, 2020).