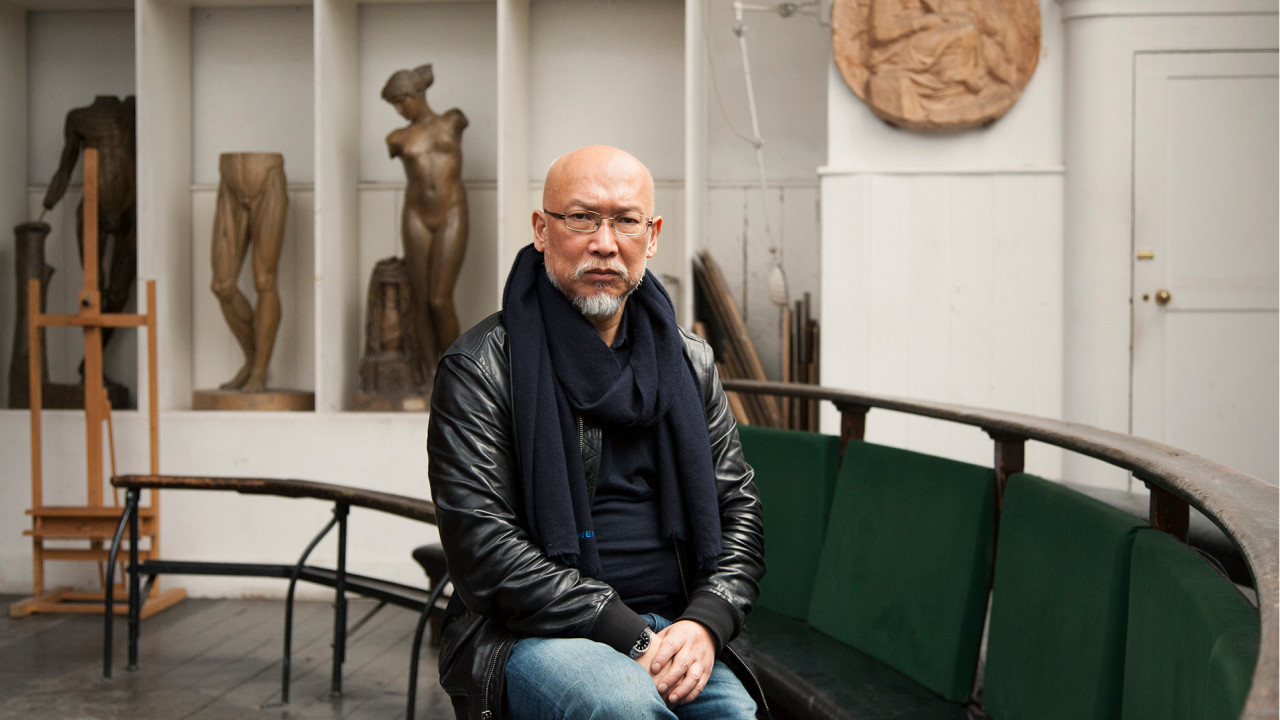 Display
Zhang Enli: Artist in Residence
24 August - 16 September 2018
Life Room, RA Schools, Burlington House, Royal Academy of Arts
Friday to Sunday 12pm – 4pm
Zhang Enli joins us for a month-long residency in the Royal Academy Schools' historic Life Room. See how the artist has transformed this space during these free open studio sessions.
Zhang Enli is the first Chinese artist-in-residence to take part in our residency programme in collaboration with K11 Art Foundation. Throughout August and September, he will transform the RA's Life Room with a series of new paintings and a site-specific installation, responding to the space's unique history.
From familiar everyday objects in his immediate surroundings, to municipal structures in the streets of Shanghai, Zhang Enli's works offer new viewpoints on unusual details. His installations often involve fluid, painterly walls, floors and ceilings, which both fully immerse the viewer while emphasising a sense of emptiness.
Normally hidden from public view, the Life Room was designed in the 1860s, with a semi-circular seating arrangement based on an ancient design, and directional lights used to aid life drawing. The room is still a working space used for talks, lectures and projects by current artists studying at the RA Schools.
Zhang Enli was born in Jilin province in 1965. He graduated from Wuxi Technical University, Arts and Design Institute in 1989 and currently living in Shanghai. The studio sessions will culminate in the final weekend, where visitors can experience the finished work.
About the partnership
This partnership with K11 Art Foundation (KAF) allows an exchange of artistic practice between Chinese contemporary artists and RA Schools graduates, who have the chance to take up residency in China at one of the KAF artist villages. It highlights the diversity and dynamism of Chinese contemporary art, giving visiting artists an opportunity to engage with new, international audiences.
Supporters
Co-presented by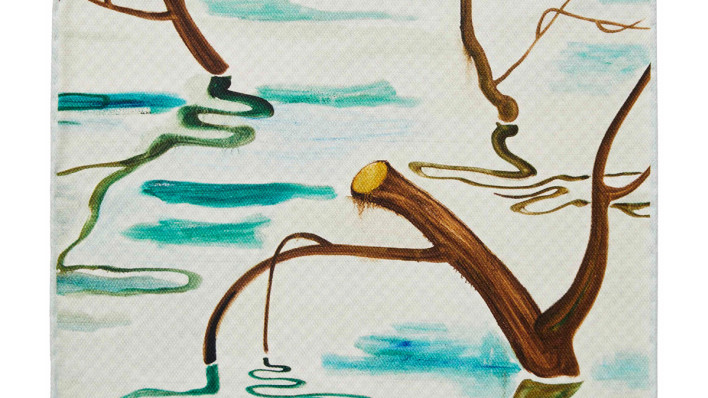 Zhang Enli 'The Pond'
This exquisite hand-finished silk pocket square features The Pond by Zhang Enli, made in a limited edition of 100.
Created in collaboration with the artist by Hauser & Wirth, the gallery representing Zhang Enli, this pocket square transforms a pond laced with reflections of trees into a unique accessory.
As part of the residency, and in celebration of the 250th anniversary of RA, Zhang will produce a limited-edition print. Books by the artist and artist printed pocket squares and scarves are available for purchase in the RA Shop.
Zhang Enli on his installation
Join Zhang Enli inside the RA's historic Life Room as he discusses his site-specific intervention.
Video courtesy Hauser & Wirth.