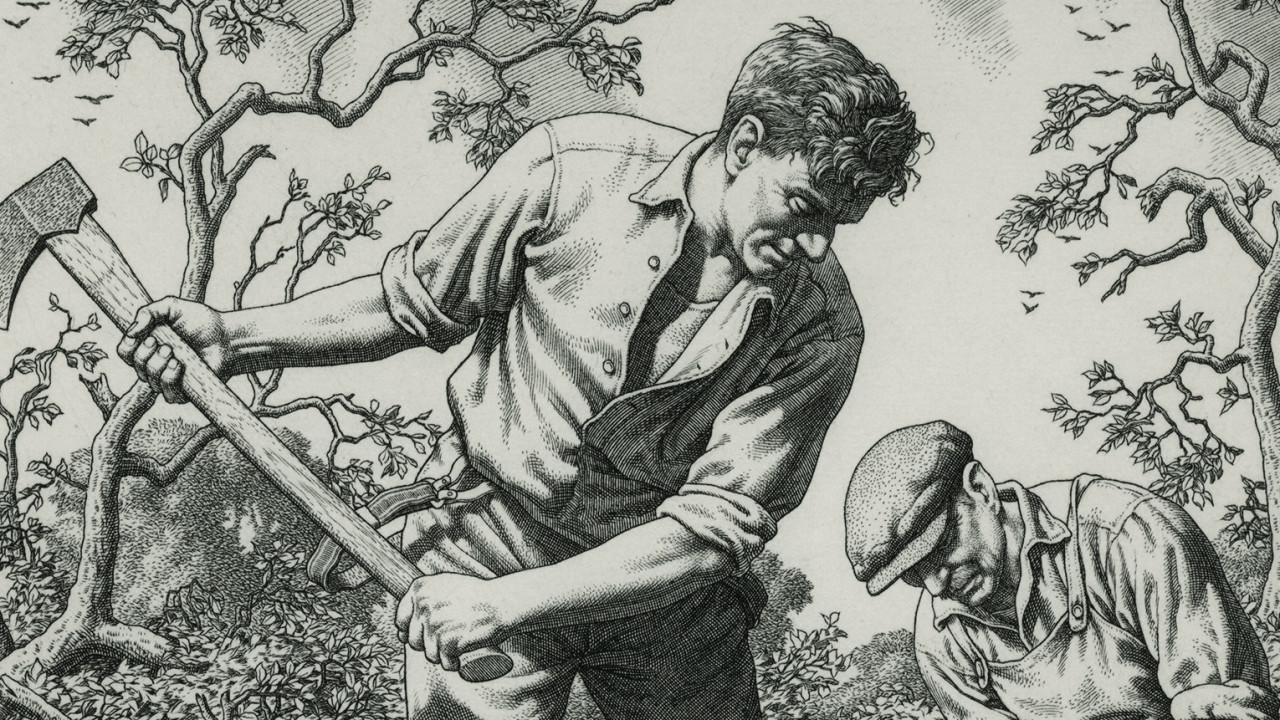 An Abiding Standard
The Prints of Stanley Anderson RA
25 February - 24 May 2015
Tennant Gallery, Burlington House
Tuesday–Friday, 10am–4pm
Saturday and Sunday, 10am–6pm
Admission: Complimentary entry with a valid Royal Academy exhibition ticket or £3 General Admission ticket. Friends of the RA and under 16s go free.
Friends of the RA go free
A key figure in the revival of line engraving in the 1920s, Stanley Anderson RA (1884–1966) is best known for his series of prints memorialising England's vanishing rural crafts.
This exhibition, which coincides with the publication of a catalogue raisonné, considers Anderson's engravings alongside earlier, lesser-known works in a printmaking career spanning nearly half a century: drypoints of continental market scenes, etchings of down and outs in 1920s London, and alternative city views of construction and demolition sites.
Sceptical of progress, Anderson commented on and countered the spiritual emptiness, emotional detachment and elitism he regarded to be the hallmarks of modernity.
An Abiding Standard coincides with the publication of Stanley Anderson. Prints: A Catalogue Raisonné by the exhibition curators Robert Meyrick and Harry Heuser, published by the Royal Academy of Arts, available from the RA shop and online.
For more prints, visit the London Original Print Fair from 23 – 26 April in the Main Galleries, Europe's largest works–on–paper event, spanning 500 years of old master, modern and contemporary prints.
Please note that the exhibition will be closed on the afternoon of 16 April due to a memorial event taking place in the John Madejski Fine Rooms.
Supporters
Supported by
Gallery
Tortoni's, Le Havre, 1925

Between Tides, Dieppe, 1931

The National Gallery, 1925

Self Portrait, 1933

The Farm Hand, 1933

What a Piece of Work is Man! or What is Art?, 1936

The Chair Maker, 1944

False Gods, 1949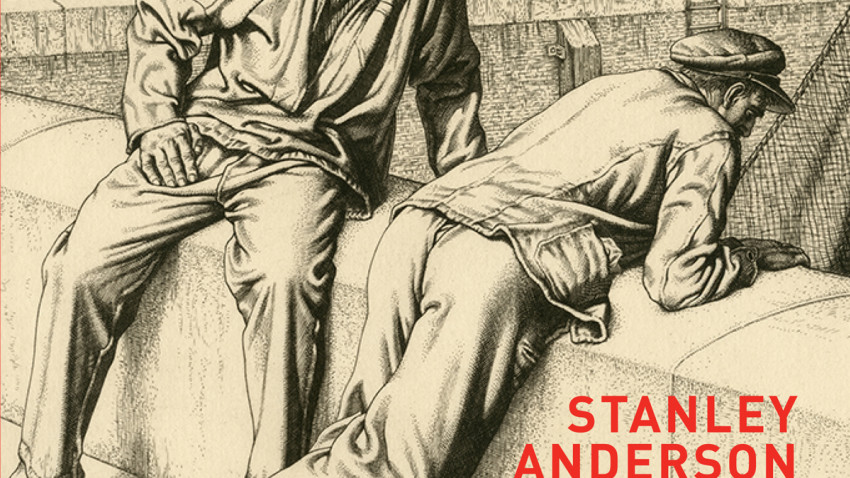 Stanley Anderson, a catalogue raisonné
Stanley Anderson Prints: A Catalogue Raisonné, with original research from the authors Robert Meyrick and Harry Heuser, brings to light the artist's wit, anger and growing disenchantment with modernity.