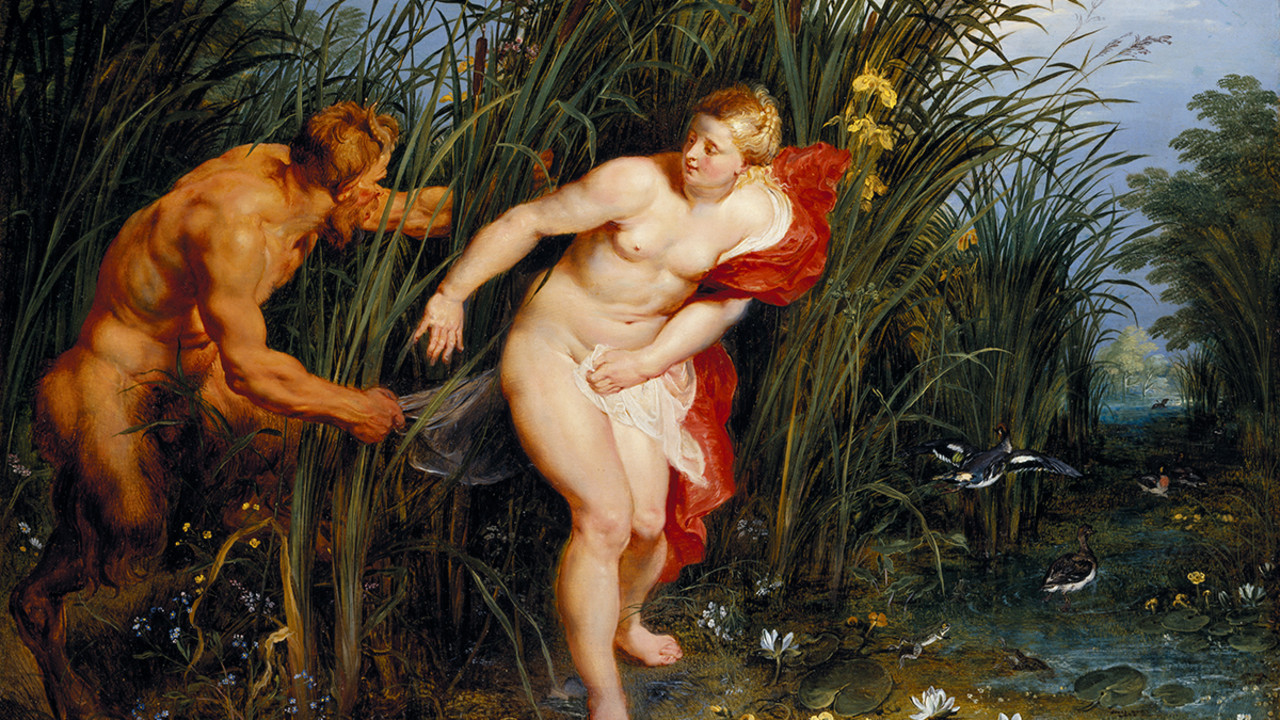 Exhibition
Rubens and His Legacy
Van Dyck to Cézanne
24 January - 10 April 2015
Main Galleries, Burlington House
Sunday – Thursday 10am – 6pm
Friday 10am – 10pm
Saturday 10am – 8pm
£16.50 (without donation £15). Concessions available. Friends of the RA and under 16s go free.
Friends of the RA go free
Sponsored by

Sponsor statement
Peter Paul Rubens has been described as the "prince of painters". A bold claim? Judge for yourself at this, the first major overview of his work and legacy.
Rubens and His Legacy brings together masterpieces produced during his lifetime, as well as major works by great artists who were influenced by him in the generations that followed. We see the influence of Rubens in the prints of Picasso and Rembrandt, in the portraiture of Van Dyck, in the hunting scenes and devotional works of Delacroix, and in the landscapes of Constable and Gainsborough. It is a far reaching and remarkable legacy.
Rubens, best known for his fleshy nude women, also embraced a broad array of subjects, from religious and mythological scenes to landscapes and portraits. We look at each of these areas through the lens of six themes; power, lust, compassion, elegance, poetry and violence.
Set to be one of the biggest spectacles of 2015, this is an unprecedented opportunity to see masterpieces by Rubens side by side with the work of his artistic heirs.
Online booking for this exhibition has now closed, however there will be tickets available at the ticket desk for the final evening on 10 April.
Supporters
Sponsored by

Supported by
Sponsored by BNY Mellon, Partner of the Royal Academy of Arts and supported by Visit Flanders.
Reviews
"One of art's greatest figures"

The Independent

"Superb moments of instinctive insight"

The Sunday Times

"Inspired"

The Independent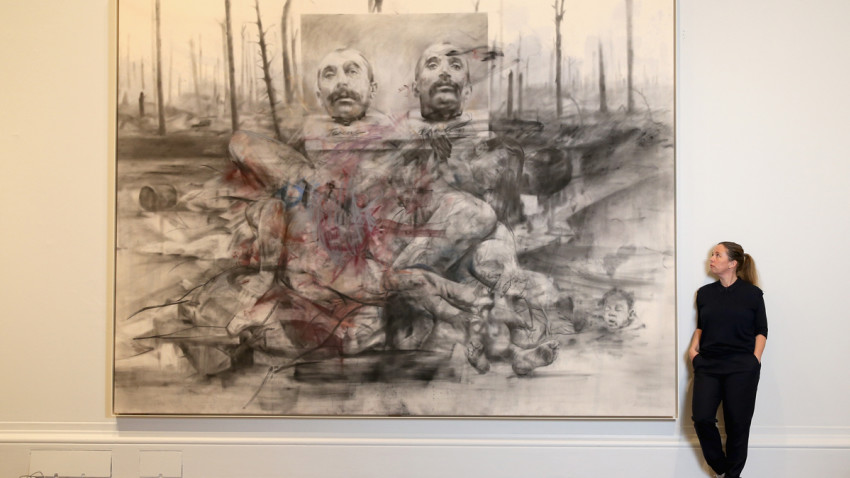 La Peregrina
Contemporary works join 'Rubens and His Legacy'
As part of this landmark exhibition, celebrated artist and Royal Academician Jenny Saville has curated La Peregrina, a personal and contemporary response to Rubens and His Legacy.
For La Peregrina, Saville has chosen a selection of works by major 20th and 21st century artists. As well as paintings by Willem de Kooning, Pablo Picasso, Francis Bacon, Sarah Lucas, Lucian Freud and others, you can see extraordinary new work created by Saville especially for this occasion.
Jenny Saville is best known for her large-scale oil paintings of female figures. With her deep fascination in the palpability of flesh, extremities of anatomy and the grotesque, Saville's artwork invokes the influence of Rubens. The range of works she has brought together reflect both her personal response and deep understanding of one of the great masters of art history.
"Whether you think you like Rubens or not, his influence runs through the pathways of painting. Like Warhol, he changed the game of art." - Jenny Saville RA
Visitors share their thoughts about 'Rubens and His Legacy'
We asked some visitors to the Royal Academy to share their thoughts about our exhibition 'Rubens and His Legacy: Van Dyck to Cézanne'. Here's what they had to say.
An introduction to the exhibition
Exhibition co-curator Nico Van Hout introduces 'Rubens and His Legacy'.
Tim Marlow introduces 'La Peregrina'
The RA's Director of Artistic Programmes introduces 'La Peregrina', a contemporary response to the exhibition curated by Jenny Saville RA.
So total was his artistic vision, his legacy can be felt, one way or another, in the majority of painters who followed him…It's fair to say that art was one thing before Rubens and quite another after him
Alastair Smart, The Daily Telegraph
Gallery
Tiger, Lion and Leopard Hunt, c.1616

Lion Hunt, 1858

Pan and Syrinx, c.1617

Pan and Syrinx, 1759

Sleeping Figure, 1959

The Triumph of Henri IV, 1630

Evening Landscape with Timber Wagon, 1630-40

The Triumph of Apollo (Apollo Vanquishing the Serpent Python), c. 1853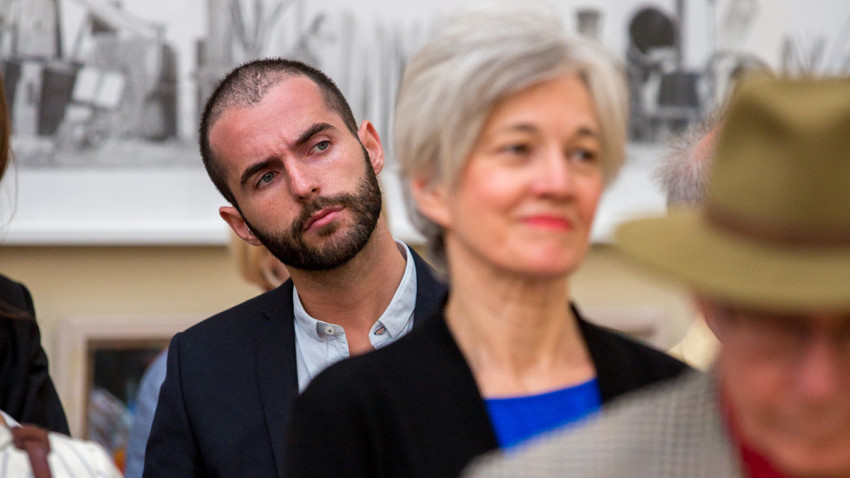 Talks and tours
Get more out of the exhibition
Exhibition tours
45 minutes
Free with an exhibition ticket, no booking required.
Wednesday 2.30pm
Friday 7pm
(28 January to 3 April)
Exhibition spotlight talks
10 minute talks on individual works from current exhibitions, free with exhibition entry.
Thursday 3pm
This is a fascinating exhibition that demonstrates Rubens's protean reach into just about every area of art over the past four centuries
Mark Hudson, The Telegraph
Resources
Exhibition in focus guide
Read up on Rubens with our guide to the exhibition, a beautifully illustrated introduction which presents the central themes of the exhibition and key artworks within Rubens's wider art historical and cultural context. Written especially for secondary students and teachers, the guide is nevertheless suitable for all.
Large print labels
Although large print labels will be available in every room of the exhibition, you can download them before arriving at the RA.
Learning and schools
Find out more about our learning programme around Rubens and His Legacy and download the Rubens Art Detective, an engaging exhibition trail for young visitors.
Shop
Exhibition catalogue
This stunning book explores Rubens's legacy thematically, through a series of sections devoted to Violence, Power, Lust, Compassion, Elegance and Poetry – illustrating some of the master's most famous paintings alongside great works that bear his influence.
Mademoiselle Lundens Tray
George Maile painted Mademoiselle Susanna Lundens in 1808. She was a proposed wife to Peter Paul Rubens, but it was in fact her younger sister Hélène who in 1630 became the painter's second wife. Exclusively produced for the RA, this tray captures her expression.
Print on demand
Bring the baroque into your own home with this beautiful framed print of 'The Garden of Love' by Peter Paul Rubens. It is in this painting that Rubens was celebrating his second marriage to Hélène Fourment, who was deemed "the most beautiful woman in Antwerp."
Choose from a selection of outstanding reproduction prints from Rubens and His Legacy and the rest of the RA Collection. Prints can be delivered direct to your door.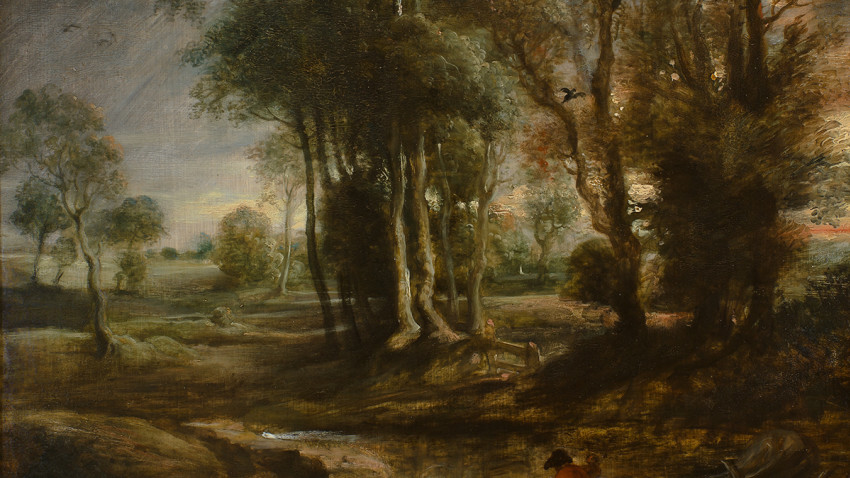 Special Rubens package for two people
Enjoy a special Rubens package for two people, including two tickets to the exhibition, Rubens and His Legacy, with two audioguides followed by two cocktails in the bar of the Keeper's House restaurant, all for £50.