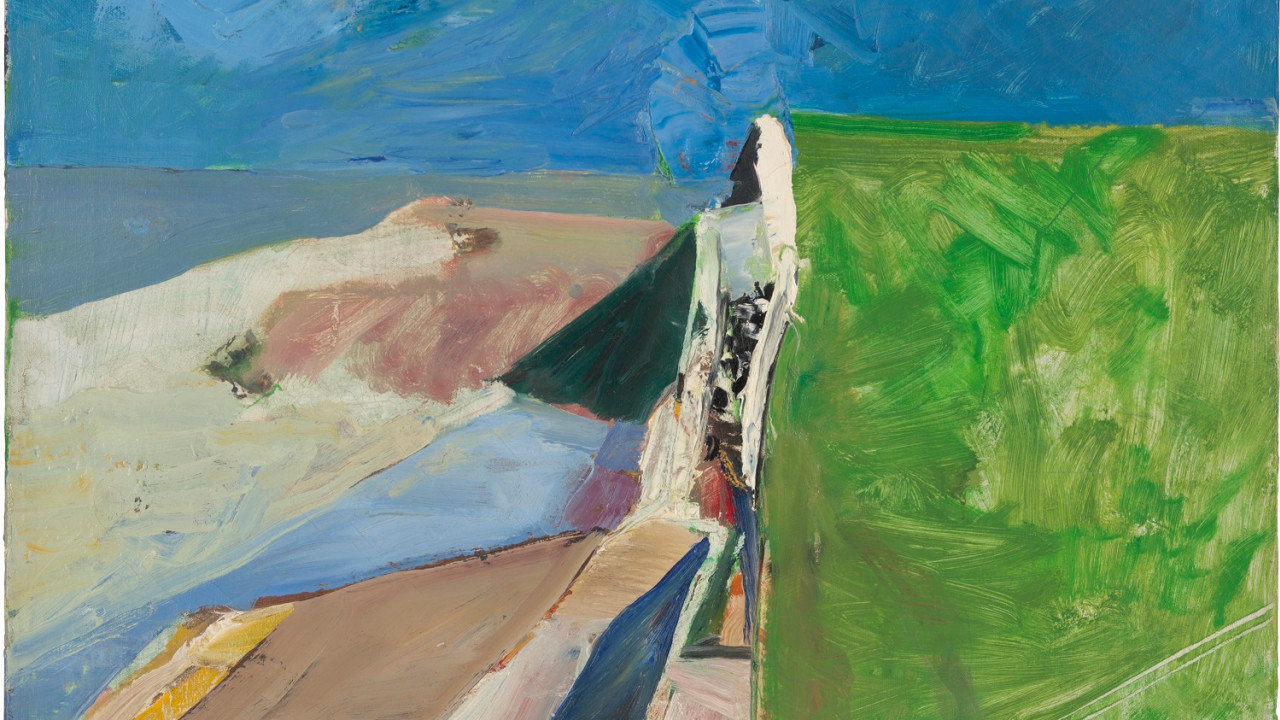 Richard Diebenkorn
14 March - 7 June 2015
The Sackler Wing, Burlington House
£11.50 (without donation £10). Concessions available. Friends of the RA and under 16s go free.
Friends of the RA go free
Revered as one of the great post-war masters in his native United States, Richard Diebenkorn is an artist whose staunchly independent career takes us from abstraction to figuration and back again.
We are thrilled to be bringing the work of a man described by the Washington Post as one of America's "finest abstract painters" to a UK audience for the first time in more than 20 years. Diebenkorn's career is broadly divided into three phases and we will be presenting some of the most outstanding works from each period.
We begin in the early 1950s, when Abstract Expressionism was a dominant force on the East Coast. Diebenkorn initially embraced abstraction, before making what was a surprising change of direction to figuration in the mid-1950s, which would persist until the mid 1960s. Then, returning to abstraction in the late 1960s, we look at his famous Ocean Park series, which according to the Boston Globe includes "some of the most beautiful works of art created in America or anywhere else since the Second World War."
Diebenkorn's seductive colour palettes and intricately balanced compositions draw from the light and a sense of the places in which he worked, and define a career that spanned more than four decades. It is our privilege to share his creations. As art historian John Elderfield aptly put it: "he renews your belief in painting."
Supporters
2009-2017 Season supported by

Supported by
2009-2016 Season supported by JTI
Gallery
Ocean Park #27, 1970

Girl On a Terrace, 1956

Ocean Park #116, 1979

Cityscape #1, 1963
If you love painting, you can't fail to adore this show
Ben Luke, Evening Standard
Five things you need to know about Diebenkorn
His work is in the White House
Though comparatively little-known in the UK, he is widely considered one of America's great post-war masters. His work can be found in almost every major US collection, and even hangs in Obama's personal quarters in the White House.
He moved between abstraction and figuration
Steadfast independence and individualism were hallmarks of his career. Diebenkorn moved between abstraction and figuration with a rare fluidity, often going against the grain of what was expected or popular at the time.
He lived and worked in California
He is strongly associated with California, where he lived and worked for most of his career. A sense of the light and space of the West Coast infuse his paintings, revealing a great sensitivity to the environment in which they were created.
He searched for "rightness"
For Diebenkorn, each work was a search for "rightness"; an attempt to solve complex and often self-imposed compositional problems. He spoke of his paintings as possessing a quality of "tension beneath calm".
He was influenced by Matisse and Mondrian
Diebenkorn held a lifelong admiration for a number of European Modern painters. His understanding and appreciation of the works of Matisse and Mondrian in particular are clearly visible in a number of his works.
Find out more
Find out more about the painter Richard Diebenkorn in this beginner's guide.
Of course, I don't go onto the studio with the idea of 'saying' something – that's ludicrous. What I do is face the blank canvas, which is terrifying.
Richard Diebenkorn Hon RA
ERROR - UnsupportedModule: AudioModule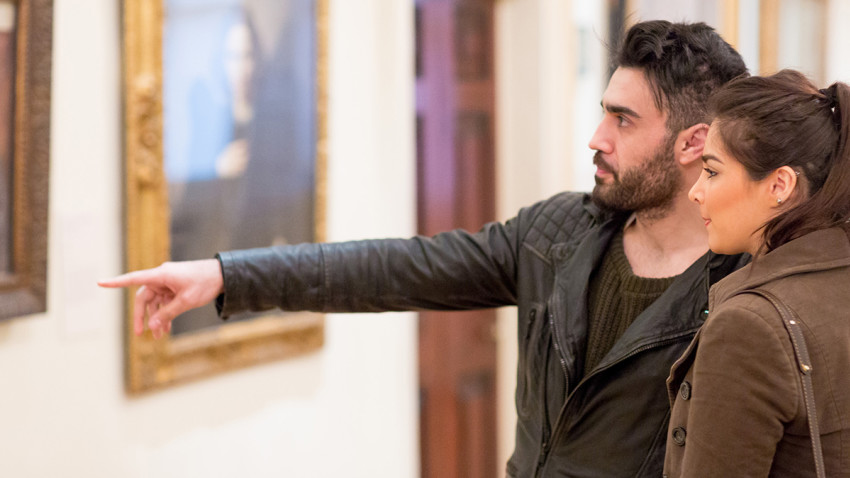 Talks and tours
Get more out of the exhibition
Exhibition tours
45 minutes
Free with an exhibition ticket, no booking required.
Tuesday 2.30pm
Friday 7pm
(17 March to 29 May)
Exhibition spotlight talks
10 minute talks on individual works from current exhibitions, free with exhibition entry.
Thursday 3pm
Shop
'Richard Diebenkorn' exhibition catalogue
A stunning survey of an American master: Richard Diebenkorn's abstract and figurative works perfectly capture the luminous beauty of the landscapes in which he painted, along with compelling vignettes of mid-twentieth-century Californian life.
Orange cocoon vase
This bright and cheerful hand-thrown vase is the perfect spring addition to any windowsill.
Reeves pastel set
These brilliant pastels are great for creating high quality art works. Soft pastels are an extremely versatile material that will allow your creativity to run free.
Resources
Exhibition in focus guide
This is a beautifully illustrated introduction to Richard Diebenkorn, which presents the artist's work alongside key information about his life and surroundings. Written especially for secondary students and teachers, the guide is nevertheless suitable for all.
Learning, families and schools
Find out more about our learning programme around Richard Diebenkorn and download the Richard Diebenkorn Art Detective, an engaging exhibition trail for young visitors.
Large print labels
Although large print labels will be available in every room of the exhibition, you can download them before arriving at the RA.