Olwyn Bowey RA
Academicians in Focus
3 November 2016 — 27 March 2017
The Royal Academy is delighted to present an intimate display of recent work by Senior Academician Olwyn Bowey as part of the 'Academicians in Focus' series.
Olwyn Bowey RA has devoted her career to the study of nature. Dynamic and rigorous, her vibrant and distinctive studies of potted plants and windblown trees are infused with the passion of an artist who works in isolation.
Central to her practice are West Dean greenhouses in Sussex. Discovered by Bowey by chance, she has worked intensively through all seasons to capture the structures' traditional Victorian architecture and perspective, as well as the specimens cultivated within. "I see a plant that could provide a focal point, and I love that contrast with the regularity of architecture."
Also shown are Bowey's first digital limited editions. Produced in the RA Schools, this pair of prints has allowed the artist to experiment with various digital mark-making techniques to generate new work based on her pencil drawings. A selection of the artist's unframed pencil drawings are also available for sale online.
Elected Royal Academician in 1970, Bowey is also an Honorary Member of the Royal Society of British Artists, the Royal West of England Academy and an Associate of the Royal College of Art. She lives and works in Sussex.
3 November 2016 — 27 March 2017
Saturday – Thursday 10am – 6pm Friday 10am – 10pm
If you are not a Friend, Patron or Corporate Member of the RA, simply ask staff at the Keeper's House for access to see the Academicians in Focus exhibition before 4pm.
Admission free
Belle Shenkman Room, The Keeper's House
Buy art in installments with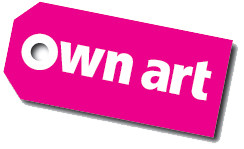 Olwyn Bowey's studio life

Olwyn Bowey RA shows us round her West Sussex greenhouse, which doubles up as her artists' studio, and the West Dean greenhouses where she's painted some of her most recognisable works.
Digital prints

Alongside her new paintings and drawings, we're excited to offer Olwyn Bowey RA's first digital prints. This pair of digital prints derived from Bowey's intensive days spent drawing in the warmth of West Dean Victorian greenhouses, in West Sussex.

In Bowey's making of her first digital prints she was supported by Maciej Urbanek, one of the RA Schools' digital printmaking tutors. This collaborative process allowed Bowey to experiment with various digital mark-making techniques to generate new work based upon her distinctive, dynamic pencil drawings on paper which explore the lush environment and captivating perspective within West Dean's traditional greenhouses. Laid out in the 1890s and 1900s, West Dean has now been extensively restored featuring a range of greenhouses, a working kitchen garden and Harold Peto's 100m pergola.
Own Art

Own Art makes buying art easy and affordable by letting you spread the cost of your purchase over 10 months with an interest-free loan.

The Own Art scheme allows customers to apply for an interest-free loan of between £100 and £2,000 for the purchase of work of art in any media. No deposit is required, and loans are repayable in 10 monthly interest free instalments.

To buy using Own Art, simply click the logo on the artwork in which you're interested.