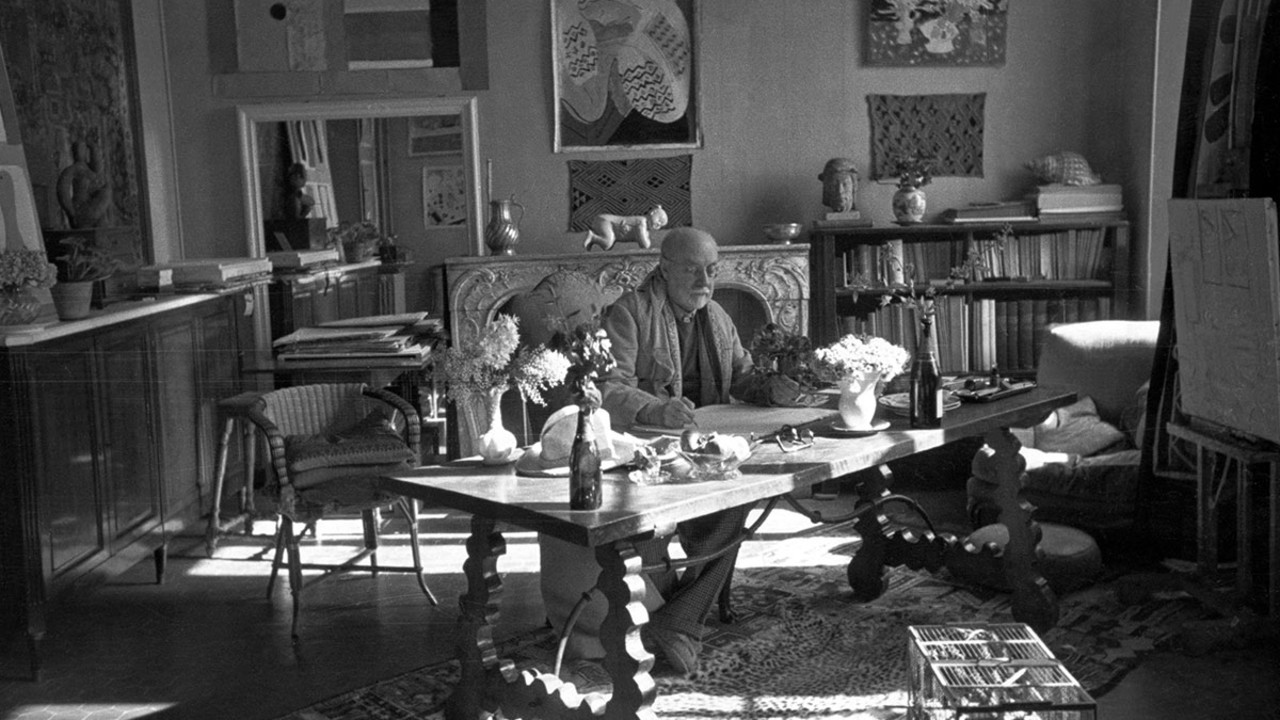 Matisse in the Studio
5 August - 12 November 2017
The Sackler Wing, Burlington House
Saturday – Thursday 10am – 6pm
Friday 10am – 10pm
£15.50 (without donation £14). Concessions available. Friends of the RA, and under 16s when with a fee-paying adult, go free.
Friends of the RA go free
Step into the studio of Henri Matisse, brimming with the artist's treasured objects. Focusing exclusively on their important role in his work for the first time, we will reveal how this eclectic collection took on new life in his transcendent art.
Matisse drew his collection from the far corners of the world: Buddhist statuary from Thailand, Bamana figures from Mali, furniture and textiles from North Africa. Rarely of material value, these objects were nonetheless precious. Offering points of departure to which he could return again and again, they appear in his work in different guises and across spans of decades, reinvented afresh in each new setting.
Matisse's objects formed his repertoire, but they also provided him with influences from beyond the limits of Western art. African sculpture and masks were a revelation, suggesting more expressive models for depicting the human figure and face. Later, Matisse adorned his Nice studio with props from the Islamic world to create the sensuous sets for his 'odalisques', in which a harmonious synergy emerges between figure and object. And as his oeuvre reached its joyous apex in his cut-out period, he looked to the concise precision of Chinese calligraphy and African textiles as he sought to invent his own simplified language of signs.
This sumptuous exhibition offers a rare glimpse into the artist's personal collection, as well as the paintings, sculptures and drawings it inspired. Seen together, they reveal how Matisse's masterful vision of rich and masterful energy first stemmed from the collage of patterns and rhythms which he found in the world of objects.
All ticket prices include £2.50 for a printed gallery guide.
Booking information for Friends of the RA
The exhibition will be held in our smaller Sackler Galleries and we expect demand to be high. To ensure the best possible experience, Friends are required to book a free timed ticket, whether they are visiting on preview days or during the normal run of the exhibition.
This exhibition is organised by the Royal Academy of Arts, London, and the Museum of Fine Arts, Boston, in partnership with the Musée Matisse, Nice.
Reviews
"Matisse in the Studio comes as close as any exhibition could to bottling the essence of the artist's creativity"

The Telegraph

"It encourages you to use your imagination in something like the way Matisse used his"

Evening Standard

"Fascinating, and highly illuminating"

The Times

"This is a perfectly conceived small show of big themes"

Financial Times

"To be in this show… is to feel as if you are in Matisse's multitudinous studio"

The Observer

"A thrilling journey through the mind of an artist"

The Upcoming
I have worked all my life before the same objects… The object is an actor. A good actor can have a part in ten different plays; an object can play a role in ten different pictures.
Henri Matisse, 1951
Safrano Roses at the Window, 1925

Head of Jeannette V, modelled 1913, cast 1954

The Moorish Screen, 1921

Yellow Odalisque, 1937

Still Life with Seashell on Black Marble, 1940

Panel with Mask, 1947
Henri Matisse in 60 seconds
Tim Marlow gives a 60-second introduction to Henri Matisse, one of the most influential artists of the 20th century.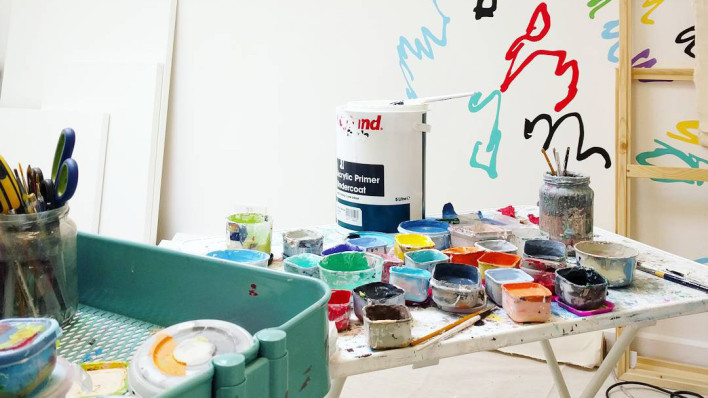 This season, we're exploring artists's studios. From purpose-built printmaking studios to painters who'll put up an easel wherever inspiration strikes, no two working spaces look the same.
Tell us where your creativity happens by sharing your studio advice and pictures using #StudioShots @royalacademy on Twitter or @royalacademyarts on Instagram.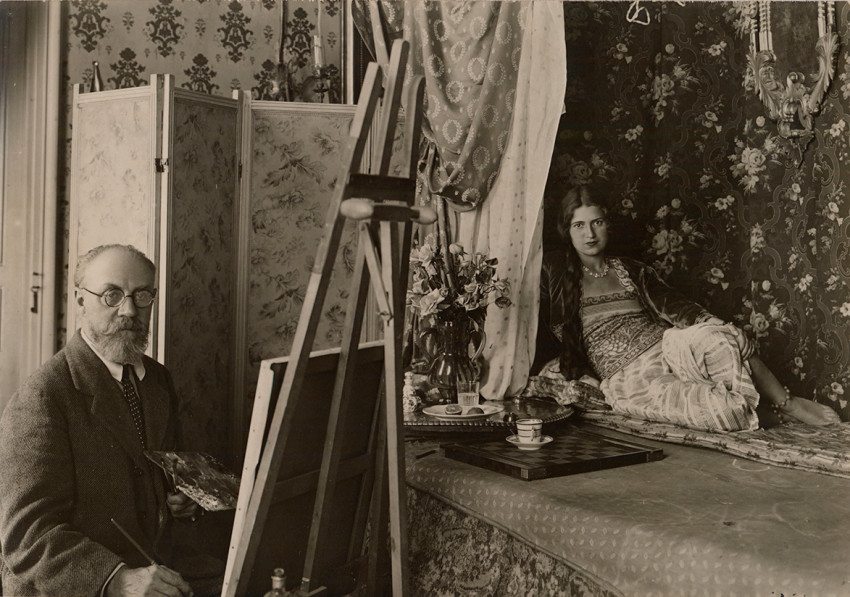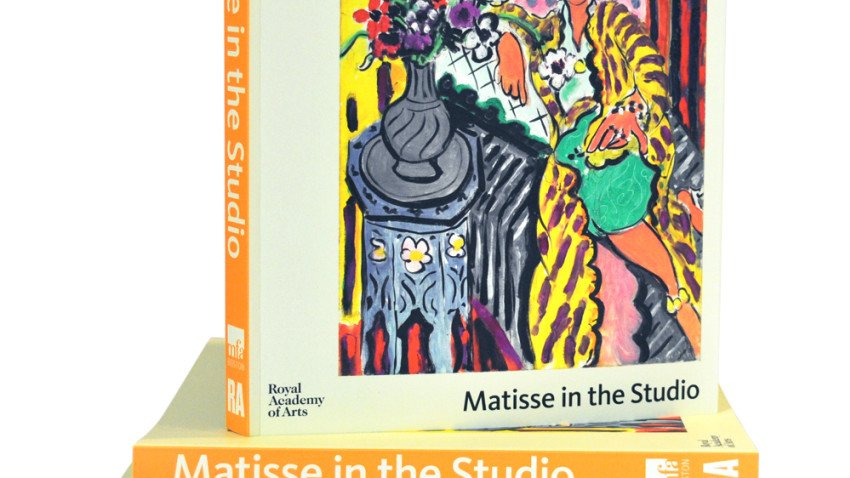 'Matisse in the Studio' exhibition catalogue
Take Matisse's studio home with you. This exhibition catalogue pairs key works with the eclectic range of objects that inspired them.
Chapters include 'Matisse at Work' and 'The Studio as Theater' by Ellen McBreen, 'African Art and the Nude' by Helen Burnham and 'The Mutability of Objects and Signs' by Jack Flam.
"The artist's studio is a place of reflection and creation, a place of doubt, perseverance, and breakthrough. While Marcel Duchamp may have been correct in saying that a work of art is completed by the viewer, the artist resolves that work within the studio, in a world self-created with objects, memories, and visual clues gathered for inspiration and comfort."
– Foreword by Matthew Teitelbaum (Ann and Graham Gund Director, Museum of Fine Arts, Boston), and Christopher Le Brun (President, Royal Academy of Arts, London).
Resources
For teachers and students
Explore Henri Matisse's studio through the Exhibition in Focus guide, our in-depth introduction to the exhibition for secondary and further education students and teachers.
For families
Each Art Detectives pack includes a sketchbook to use during your visit to the RA and at home, as well as a pack of cards bursting with drawing activities and information about artworks in the exhibition.
Other resources
We offer large-print guides to all of our exhibitions, available online or at the galleries for the duration of the show.