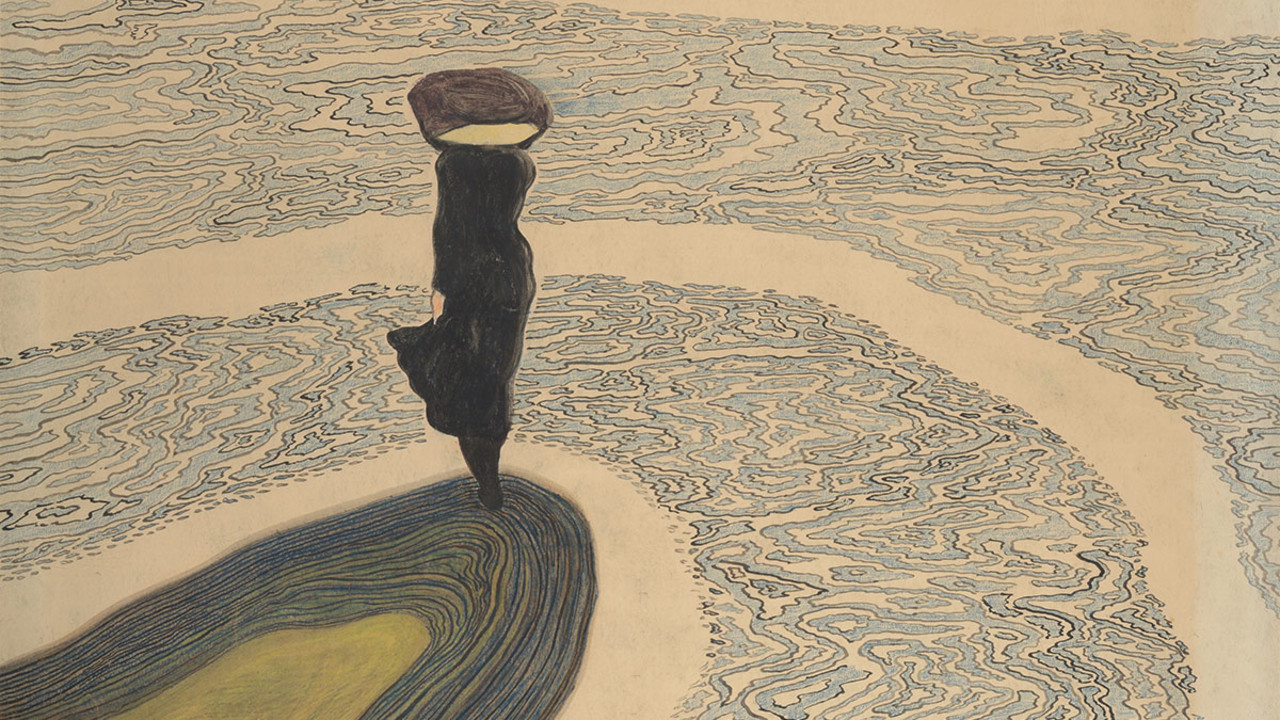 Exhibition
Léon Spilliaert
5 August - 20 September 2020
The Jillian and Arthur M. Sackler Wing of Galleries, Royal Academy of Arts
Mon–Tues closed
Weds–Sun 11am – 5pm
£14 (without donation £12). Concessions available. Under-16s go free with a fee-paying adult. Everyone (including Friends) must book tickets for a timed slot online or by phone.
Friends of the RA go free
Discover the visionary work of Belgian artist Léon Spilliaert – from his celebrated self-portraits to dreamlike scenes of the North Sea coast.
This exhibition has now closed, but you can still enjoy a free virtual tour of the exhibition.
Léon Spilliaert (1881–1946) was born in the coastal town of Ostend. He moved to Brussels at the age of 20, and would live and work between the two cities for the rest of his life. Self-taught, he forged his own artistic identity, which was shaped by the affinity he felt with writers and thinkers such as Edgar Allan Poe and Friedrich Nietzsche.
Spilliaert's work is characterised by dramatic perspectives and a quiet luminescence. He is best known for a sequence of enigmatic self-portraits and for his atmospheric night-time scenes of Ostend. His visual explorations of the self and potent images of solitude align him with European modernists such as Edvard Munch and Vilhelm Hammershøi.
This is the first monographic exhibition of Spilliaert's work in the UK and will showcase some 80 works on paper – from images of his home town and the coast, to later works capturing the tranquillity of the forest outside Brussels. It will bring together works from public and private collections across Belgium, France and the USA, presenting a journey through the lifetime of a remarkably insightful and unusual artist.
Exhibition organised by the Royal Academy of Arts, London in collaboration with the Musée d'Orsay, Paris.
#Spilliaert
Supporters
Supported by
Virtual tour of 'Léon Spilliaert
While the RA doors are temporarily closed, you can still experience our exhibition on Belgian artist Léon Spilliaert in this video tour of the galleries.
Image gallery
Woman at the Shoreline, 1910

The Shipwrecked Man, 1926

Fisherman's Wife, 1910

Hothouses I, 1917

Dike at night. Reflected lights, 1908

Self-portait, 1907

The Absinthe Drinker, 1907

The Gust of Wind, 1904
Five things to know about Léon Spilliaert
1. He was self-taught
Spilliaert loved drawing and painting from a young age and, with the exception of a brief stint at the Academy of Fine Arts in Bruges, he was largely self-taught. His moody scenes of the beach and sea, not to mention his dimly lit self-portraits, suggest an inner darkness reminiscent of Edvard Munch.
2. He admired Nietzsche
The Spilliaerts ran a popular perfume shop in Ostend but Léon was never destined to join the family business – he preferred to keep his nose in a book. He had a voracious appetite for literature and philosophy and was a big admirer of Friedrich Nietzsche. Although he didn't pursue the family business, he often included perfume bottles and presentation boxes in his work.
3. He had insomnia
As a young man, Spilliaert was plagued by a stomach condition that left him in agony and unable to sleep. To take his mind off it, he would wander the empty streets of Ostend after dark and pace along the seafront. He developed a love of walking and these solitary, silent hours not only helped him grapple with life's big questions, but also informed his art in the decades to come.
4. He showed alongside Picasso
Spilliaert moved to Paris in his twenties and became firm friends with the Belgian poet and art critic Emile Verhaeren. In 1904, Verhaeren helped him secure a window display at Clovis Sagot's gallery at 46 rue Laffitte in Paris, where his work was shown alongside that of Pablo Picasso who was then in his 'Blue' period.
5. He had to flee Ostend during WWI
Spilliaert married Rachel Vergison two days before Christmas 1916. Their newlywed happiness was short-lived; just three months later, Ostend was occupied by forces of the German Empire. Their plan was to move to Geneva to join a Pacifist movement, but running low on money, and with Rachel expecting a baby, they decided to settle in Brussels instead. Their daughter (and only child), Madeleine, was born in November 1917.
And in case you didn't get an opportunity to see the exhibition, experience 'Léon Spilliaert' in this video tour of the galleries.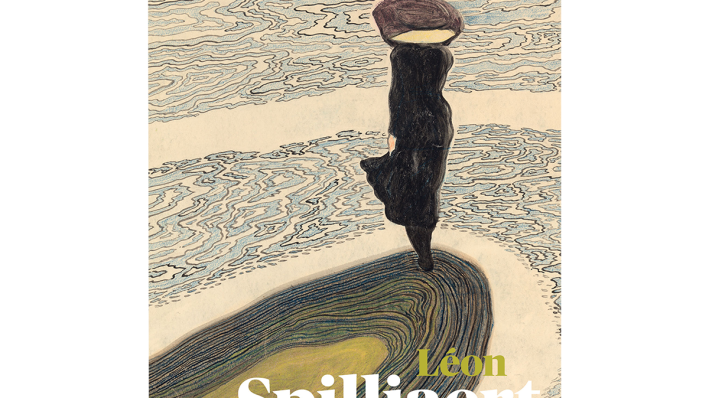 Leon Spilliaert catalogue
If you're unable to visit when we re-open, you can still explore our beautifully illustrated catalogues from the comfort of home. This catalogue includes over 100 works from international collections, illustrating the full span of Spilliaert's career.