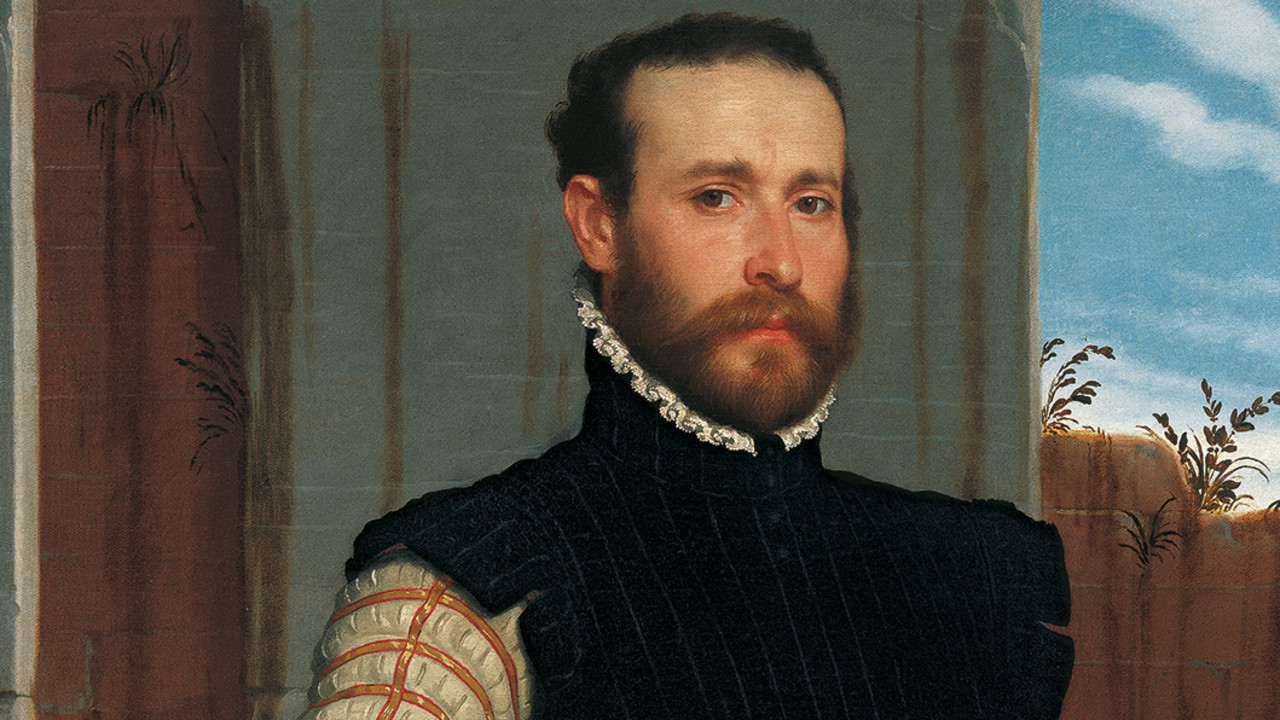 Giovanni Battista Moroni
25 October 2014 - 25 January 2015
The Sackler Wing, Burlington House
Saturday – Thursday 10am – 6pm
Friday 10am – 10pm
£13.50 (without donation £12). Concessions available. Friends of the RA and under 16s go free.
Friends of the RA go free
The first UK exhibition of this unsung genius of Renaissance portraiture.
Giovanni Battista Moroni was one of the greatest portraitists of 16th-century Italy. Famed for his gift for capturing the exact likeness of his sitters, he created portraits that are as penetrating and powerful now as they were more than 400 years ago. You will be transfixed by their psychological depth and immediacy.
This is the first comprehensive exhibition of the artist's work in the UK. We have selected not only his remarkable portraits but also his lesser known religious works, which will be shown side by side. Among them will be never-before exhibited altarpieces from the churches of Bergamo and paintings made for private devotion that reflect the new religious ideals of his time.
Moroni's portraits depict the people of the world and time in which he lived, from elegant men and women of high society shown in glittering dress to members of the middle class engaged in their trade. One such work is The Tailor, as highly praised in its time as it is now ("revolutionary" - Jonathan Jones, The Guardian). What all of his works share is a startling naturalism and vitality, rarely matched by other artists of the period and anticipating the realistic style of Caravaggio and, later, Manet.
Encompassing his entire career, this exhibition is a long overdue celebration of an artist ahead of his time and ripe for rediscovery.
Supporters
2009-2017 Season supported by

Supported by
2009-2016 Season supported by JTI
Reviews
"Move over, Michelangelo."

Time Out

"Moroni is as delicious and singular as some rare liqueur tasted in a small Italian town. His people are immortal. This show gave painting a new star."

Jonathan Jones, The Guardian
Moroni: The portraits
An introduction to the genius of Moroni's portraiture.
Gallery
Gian Gerolamo Grumelli, c. 1560

Isotta Brembati, c.1555

Prospero Alessandri, c. 1560

Portrait of a Young Lady, c. 1575

The Tailor, c.1570

A Gentleman in Adoration before the Baptism of Christ, c.1555-60
The kind of obscure genius it's a delight to discover… Moroni anticipated Caravaggio's revolution, and deserves to be as famous as he is.
Jonathan Jones, The Guardian
Five things you need to know about Moroni
He was one of the greatest portraitists of 16th-century Italy, yet his naturalistic style was decades and even centuries ahead of its time. A contemporary of Titian, he anticipated the advances of Caravaggio and the 19th-century Realist movement.
He took portraiture to new levels of sophistication, reproducing not only the exact likeness of his sitters but also a tantalising spark of their inner life and character.
His painting, The Tailor, was revolutionary in portraying a manual worker as a gentleman, challenging established ideas of who should be depicted in art – and how.
His paintings reflect the world and time in which he lived, from the glittering finery of Renaissance costume to the cultural changes that swept Europe during the highly charged era of the Counter-Reformation.
He painted a broad spectrum of society, having found early favour amongst leading figures of the Bergamo aristocracy, before feuding drove him to return to his hometown. In his later years his work took on a more sombre and reflective quality.
Find out more about Moroni, the underrated genius of Renaissance portraiture, and hear from the curator in our 'Beginner's guide.'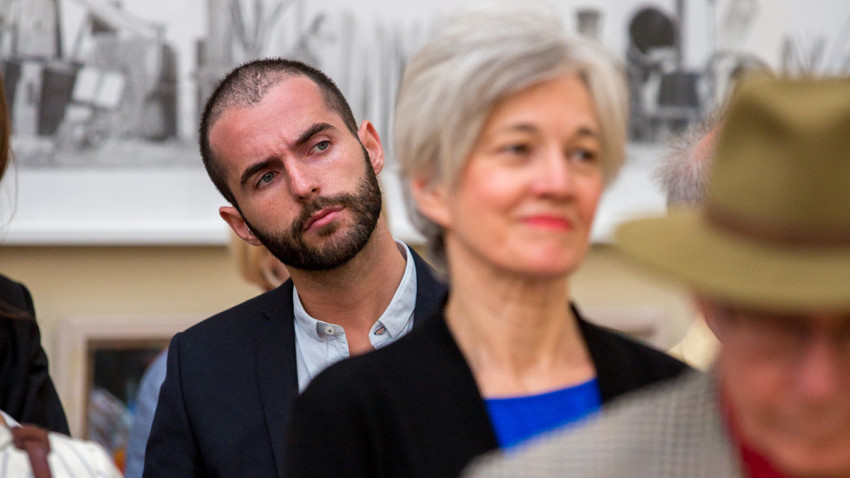 Talks and tours
Get more out of the exhibition
Exhibition tours
45 minutes
Free with an exhibition ticket, no booking required.
Tuesday 2.30pm
Friday 7pm (28 October - 16 January)
Exhibition spotlight talks
10 minute talks on individual works from current exhibitions, free with exhibition entry.
Thursday 3pm
Handheld audio guide
Go at your own pace while discovering much more about the context and motivations behind the works on show, with commentary from the curator. You can pre-order your guide when booking tickets online. Book now.
Sublime… when it came to portraiture he was a genius, an artist whose understanding of the complexities of the human character I wouldn't hesitate to compare to Shakespeare in literature – and in art, only to Degas.
The Telegraph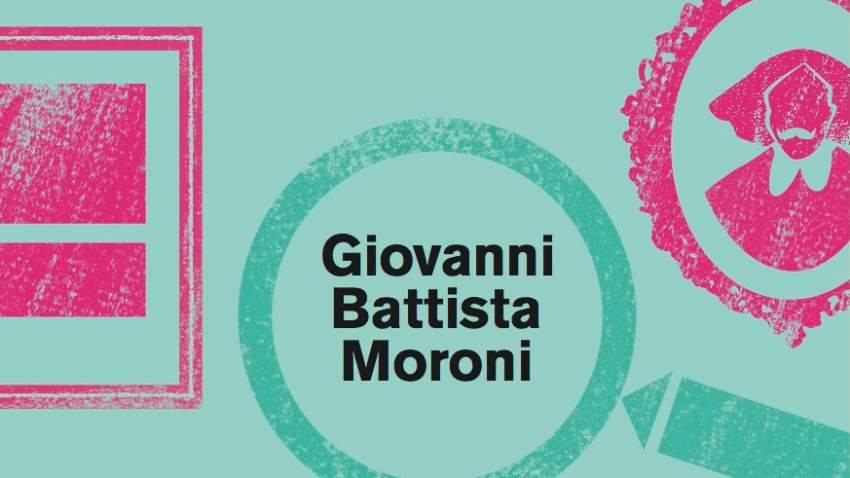 Art Detective
A guide through the exhibition for young visitors
The works in this exhibition range from the colourful and glittering portraits of fashionable aristocrats, to religious altarpieces and finally to more sober and insightful paintings created towards the end of his life.
Let's explore...
Shop
Exhibition catalogue
This beautifully illustrated catalogue is the perfect companion to our Giovanni Battista Moroni exhibition. It not only features some of Moroni's most famous portraits but also looks at his other lesser-known religious works. This comprehensive guide will give you an insight into the artist and exhibition.
Grolier Mini Coral
Make notes or keep a diary in this beautiful marbled brown notebook with an interlaced floral line design - the perfect notepad for keeping your secrets enclosed within the pages.
Gold quill & ink set
Channel some Late Renaissance Italian glamour with this beautiful gold quill & ink set - perfect for signing cards and doing ink drawings with a very artistic flourish.