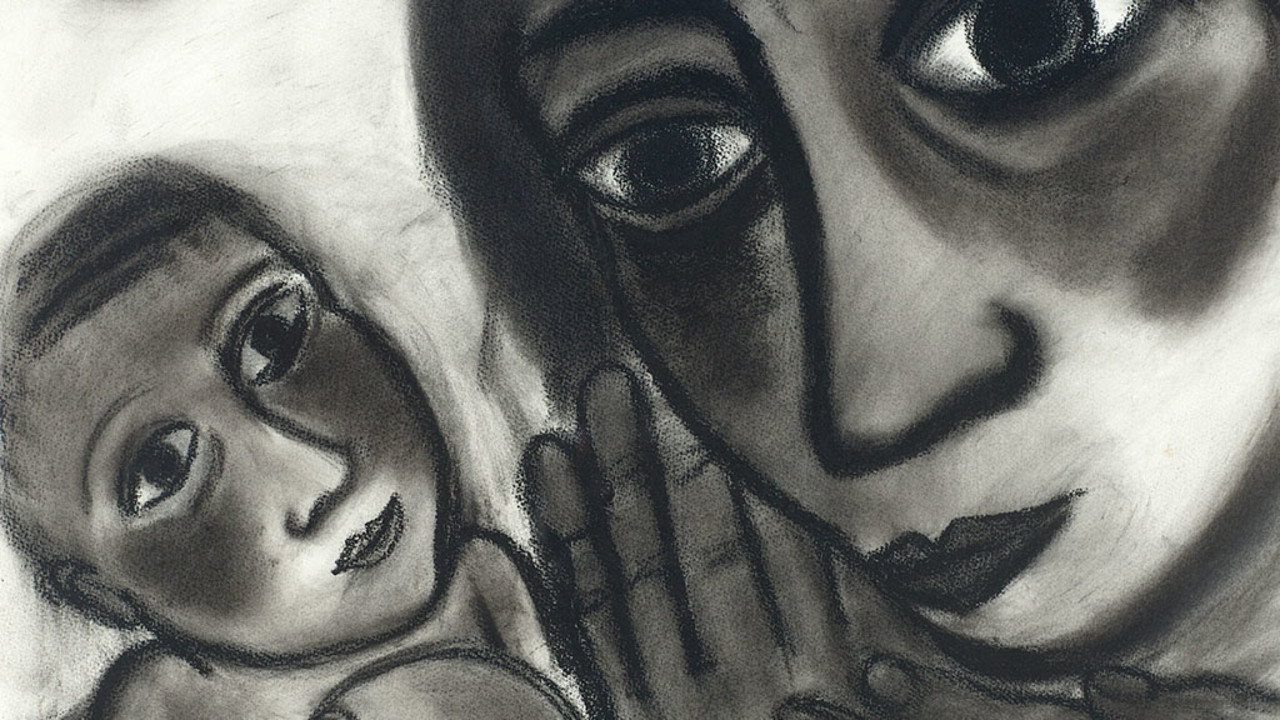 Hide and Seek
Drawings by Eileen Cooper RA
29 May - 23 August 2015
The John Madejski Fine Rooms
Wednesday – Friday, 10am – 4pm
Saturday and Sunday, 10am – 6pm
Closed Monday and Tuesday
From 6 July to 14 September 2015, the main lift in Burlington House will be unavailable for use due to repair work. Alternative and level accessible routes will be made available.
Plan your visit.
Complimentary entry with a valid Royal Academy exhibition ticket or £3 General Admission ticket. Friends of the RA and under 16s go free.
Friends of the RA go free
This summer the RA celebrates the art of Eileen Cooper RA with an exhibition of drawings spanning almost 40 years of her career.
This exhibition, which coincides with the publication of a monograph celebrating Eileen Cooper's career, presents drawings spanning almost 40 years. Cooper creates work that possesses a strongly poetic and distinctive vision, and the artist has been described as a 'magical realist'. An accomplished painter and printmaker, Cooper's practice has always been underpinned by drawing. This remarkable body of work illustrates how her distinctive imagery has developed through making drawings that explore such subjects as sexuality, birth, family, fecundity and creativity. We are delighted to display, as part of the exhibition, the artist's gift to the Royal Academy Collections of ten previously unseen mixed-media drawings. These feature Cooper's iconic female figures, and are multi-layered and complex in form.
Gallery
Late Night Feed, 1985

Jump, 2001

Treehouse II, 1990

Boy with Bird, 1992

The Visit, 2002

Leap of Faith, 2008

Trapeze II, 2012

Hart, 2014
Eileen Cooper RA in her studio
In this short clip, Eileen Cooper RA talks about the importance of drawing in her work, ahead of her exhibition at the Royal Academy in summer 2015. Filmed by Charlie Paul, Producer Lucy Paul.