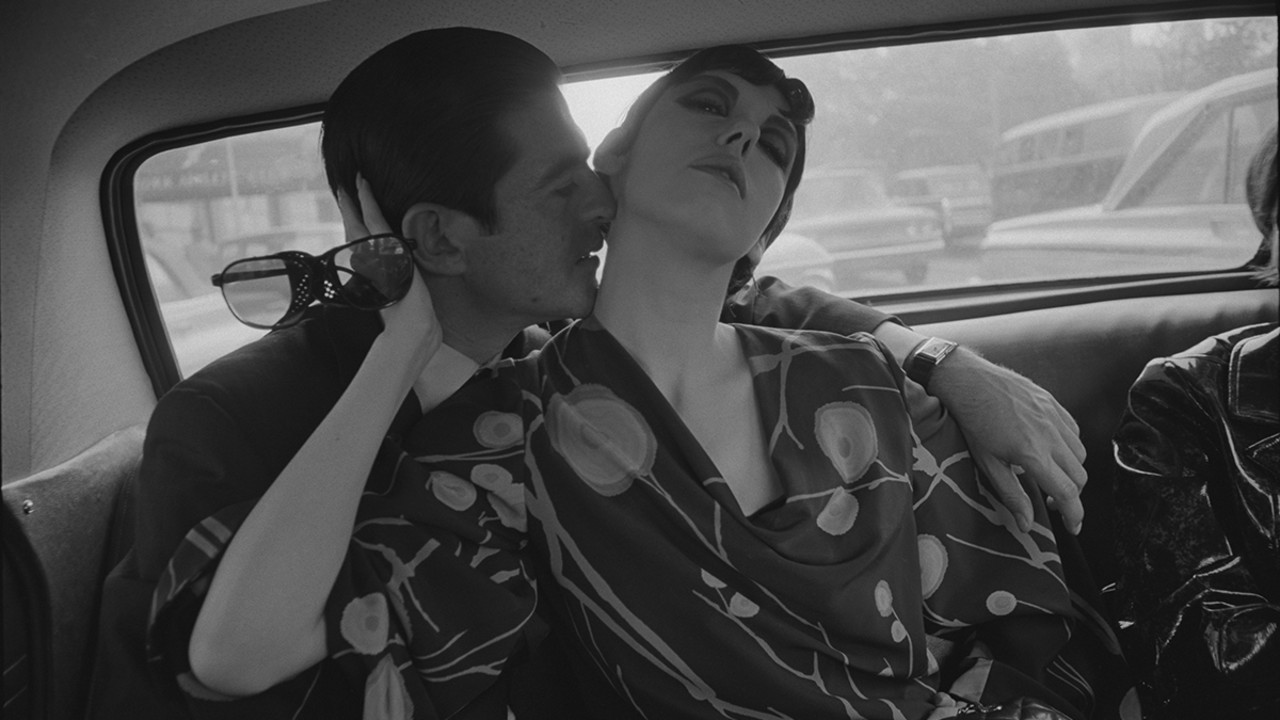 Dennis Hopper
The Lost Album
26 June - 19 October 2014
Burlington Gardens
Saturday – Thursday 10am – 6pm
Friday 10am – 10pm
£11.50 (without donation £10). Concessions available. Friends of the RA and under 16s go free.
Friends of the RA go free
From Hell's Angels and hippies to the streets of Harlem, Hopper's photography powerfully captures American culture and life in the 1960s, a decade of progress, violence and enormous upheaval.
Dennis Hopper carved out a place in Hollywood history, with roles in classic films like Apocalypse Now, Blue Velvet, True Romance and Easy Rider. He is less well known, though no less respected, for his work as a photographer. This exhibition brings together over 400 images, taken during one of the most creative periods of his life in the 1960s. Every image you'll see was chosen by Hopper himself for his first major exhibition in 1970 and is the vintage print he produced for that occasion.
This was a decade of huge social and political change, and Hopper was at the eye of the storm. With his camera trained on the world around him he captured Hell's Angels and hippies, the street life of Harlem, the Civil Rights movement and the urban landscapes of East and West coast America. He also shot some of the biggest stars of the time from the worlds of art, fashion and music, from Andy Warhol to Paul Newman.
Together, these images are a fascinating personal diary of one of the great countercultural figures of the period and a vivid portrait of 1960s America.
Exhibition curated by Petra Giloy-Hirtz. Organised in co-operation with The Dennis Hopper Art Trust.
Supporters
Lead Series Supporter

Supported by
Lead Series Supporter JTI Supported by Nikon UK
Reviews
Superb

London Evening Standard
Curator's Introduction
Curator Petra Giloy-Hirtz introduces the exhibition.
Gallery
Robert Rauschenberg, 1966

Irving Blum and Peggy Moffitt, 1964

Andy Warhol, Henry Geldzahler, David Hockney and Jeff Goodman, 1963

Roy Lichtenstein, 1964

Untitled (Blue Chip Stamps), 1961-67

Paul Newman, 1964

Martin Luther King, Jr., 1965

Untitled (American Indians), 1965

Andy Warhol and Members of the Factory, 1963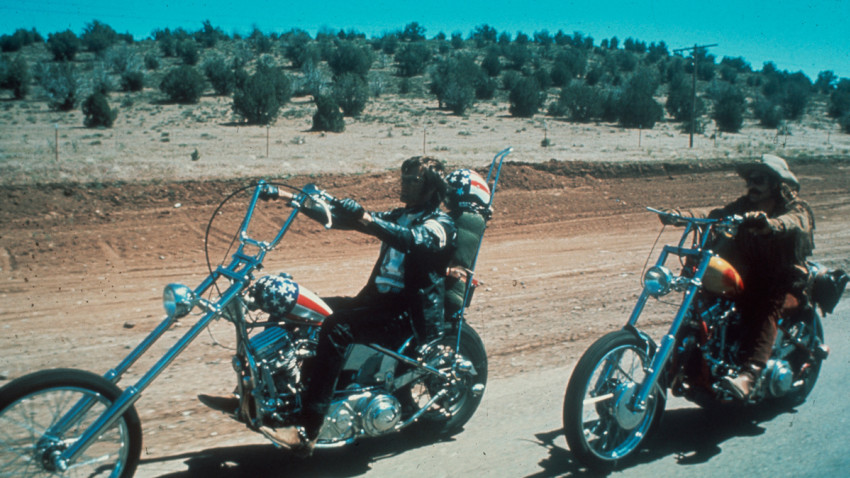 Film screenings
The exhibition continues with daily film screenings by the café downstairs in Burlington Gardens
The Last Movie 10:15
Easy Rider 12:15
The Last Movie 14:00
Easy Rider 16:00
Friday nights only:
The Last Movie 18:00
Easy Rider 20:00
There is an interval of approximately 10 minutes between each screening.
The Last Movie, 1971
Running time: 108 minutes
© Dennis Hopper, courtesy The Hopper Art Trust www.dennishopper.com
Easy Rider, 1969
Running time: 92 minutes
© Sony Pictures, courtesy Filmbank Distributers Ltd.
Please note that the films are rated 18.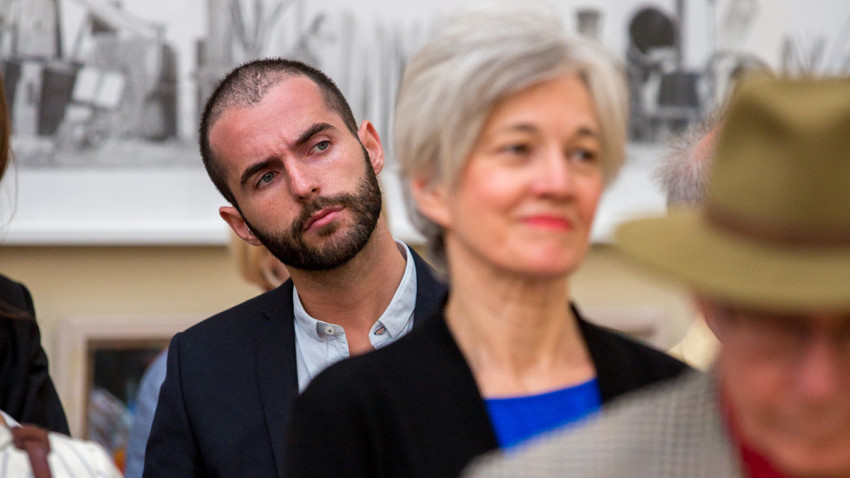 Talks and tours
Get more out of the exhibition
Exhibition Tours
45 minutes
Free with an exhibition ticket, no booking required.
Thursday 2.30pm (26 June – 9 October)
Shop
Dennis Hopper catalogue
This catalogue, accompanying the current exhibition in our Burlington Garden galleries, documents life and culture in 1960s America through the eyes of Dennis Hopper.
Red slim knitted tie
Add some sixties sartorial style to any outfit with this super skinny dark red knitted tie. The handy non-crease fabric makes it a great item to keep stowed in your pocket to avoid those embarrassing moments when you might appear a little underdressed.
Route 66 diner fridge magnet set
Make even the dullest fridge super cool with the addition of these 14 magnets depicting images from the age of Americana and the iconic cross country highway, Route 66.