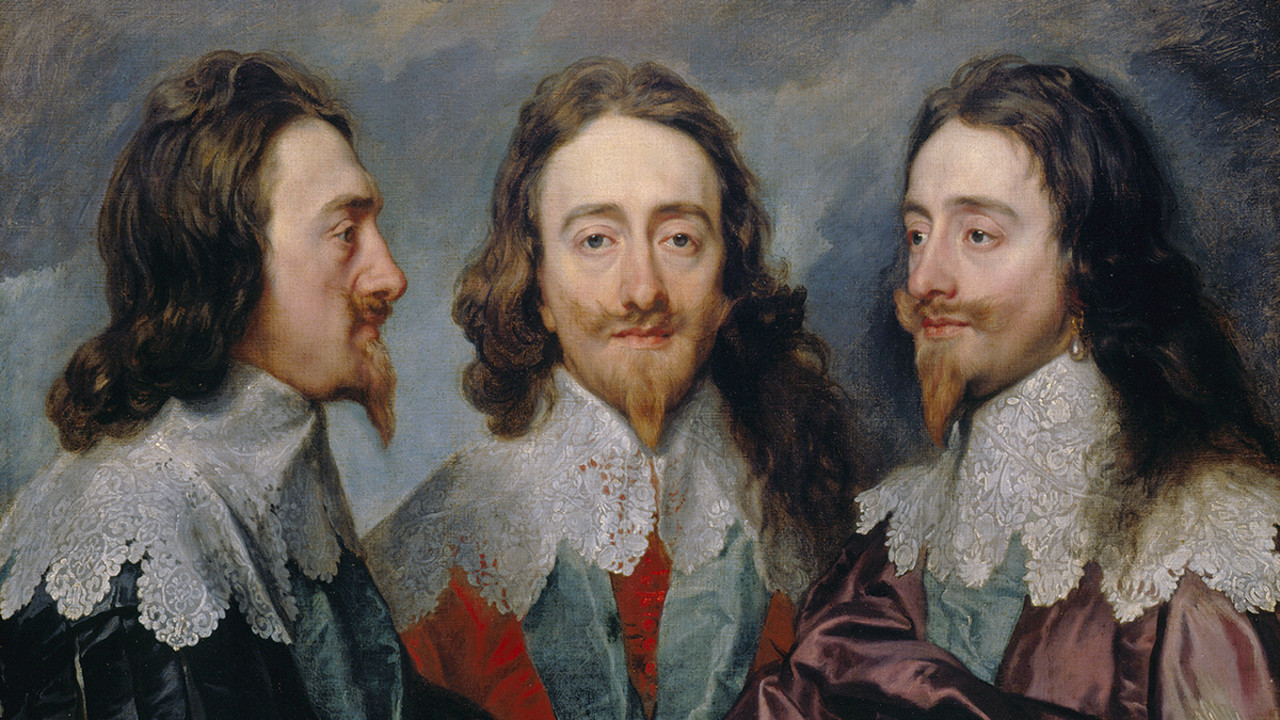 Charles I: King and Collector
27 January - 15 April 2018
Main Galleries
Monday – Thursday 10am – 6pm
Friday – Saturday 10am – 11pm
Sunday 10am – 9pm
£20 (without donation £18). Concessions available. Under-16s go free with a fee-paying adult. Free for Friends of the RA with no booking required
Friends of the RA go free Sponsor statement
Discover the legendary art collection of Charles I. For the first time since the 17th century, this landmark exhibition brings together the astounding treasures that changed the taste of the nation.
We've released a limited number of tickets for the final day of Charles I, closing 9pm. Friends of the RA go free and don't need to book, but there may be a queue for entry. Any returns will be available to purchase in person from the box office.
King Charles I amassed one of the most extraordinary art collections of his age, acquiring works by some of the finest artists of the past – Titian, Mantegna, Holbein, Dürer – and commissioning leading contemporary artists such as Van Dyck and Rubens.
Yet, following the king's execution in 1649, his collection was sold off and scattered across Europe. While many works were retrieved by Charles II during the Restoration, others now form the core of museums such as the Louvre and the Prado.
Charles I: King and Collector reunites the greatest masterpieces of this magnificent collection for the first time. Celebrating its breadth and grandeur, it includes over 100 works of art, ranging from classical sculptures to Baroque paintings, and from exquisite miniatures to monumental tapestries. In showing these works together, the exhibition demonstrates the radical impact they had at the time and sheds light on how they fostered a vibrant visual culture that was hitherto unknown in England.
Join us to experience the most dazzling treasures of this unique collection, reunited in all their glory.
All ticket prices include £2.50 for a printed gallery guide.
Exhibition organised in partnership with Royal Collection Trust.
Supporters
Exhibition organised in partnership with
Sponsored by BNY Mellon, Anniversary Partner of the Royal Academy of Arts. Supported by Royal Collection Trust.
This is a landmark exhibition. You will not see its likes again. Don't miss your chance.
The Times
Charles I: King and Collector
During his reign, Charles I set about assembling an art collection to rival all others, but the exceptional masterpieces he amassed were sold off following his execution in 1649. Our exhibition reunites this legendary collection for the first time.
Gallery
Charles I , 1635-6

Charles I, c. 1632–36

The Allocution of Alfonso d'Avalos to His Troops, 1540-41

Cupid and Psyche, 1639-40

Robert Cheseman, 1533

Aphrodite ('The Crouching Venus'), second century

Triumph of Caesar: The Vase Bearers, c.1484-92

Charles V with a Dog, 1533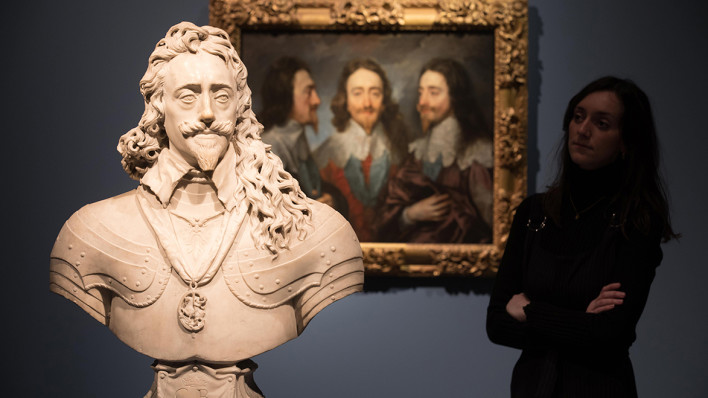 Final weekend
On 16 April, the astounding paintings of King Charles I's legendary art collection will once again be separated and sent back to their homes around the world, as our exhibition comes to an end. We're open until 10pm every Friday, but to make sure you don't miss out on this once-in-a-lifetime opportunity to see the reunited collection, we're staying open late every night of the final weekend:
Friday 13 April open until 10pm
Saturday 14 April open until 11pm
Sunday 15 April open until 9pm
Stellar, majestic, improbable and utterly engrossing.
Financial Times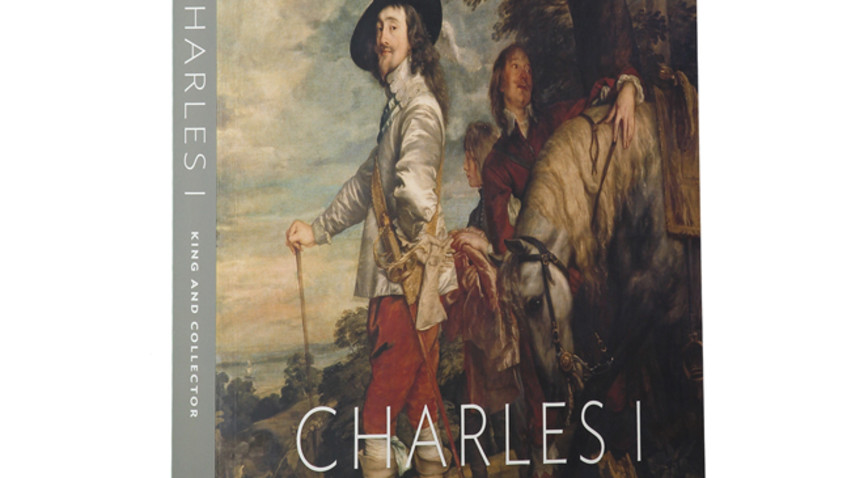 'Charles I: King and Collector' exhibition catalogue
This publication tells the compelling story of one of Europe's most extraordinary art collections, assembled by King Charles I during his reign, now reunited for the first time at the Royal Academy.
With some 240 paintings and sculptures, this book explores the origins of the collection in gloriously vivid detail, featuring work by Van Dyck, Raphael, Rubens, Titian, Holbein, Mantegna, Leonardo, Rembrandt and many more.
Edited by Desmond Shawe-Taylor and Per Rumberg, the exhibition catalogue features contributions from David Ekserdjian, Dr Barbara Furlotti, Gregory Martin, Guido Rebecchini, Vanessa Remington, Dr Karen Serres, Lucy Whitaker, Jeremy Wood and Helen Wyld.
Resources
For teachers and students
Delve into the court of King Charles I through the Exhibition in Focus guide, our in-depth introduction to the exhibition for secondary and further education students and teachers.
For partially sighted visitors
We offer large-print lists of works in all of our exhibitions for partially sighted visitors, available online or at the galleries for the duration of the show.