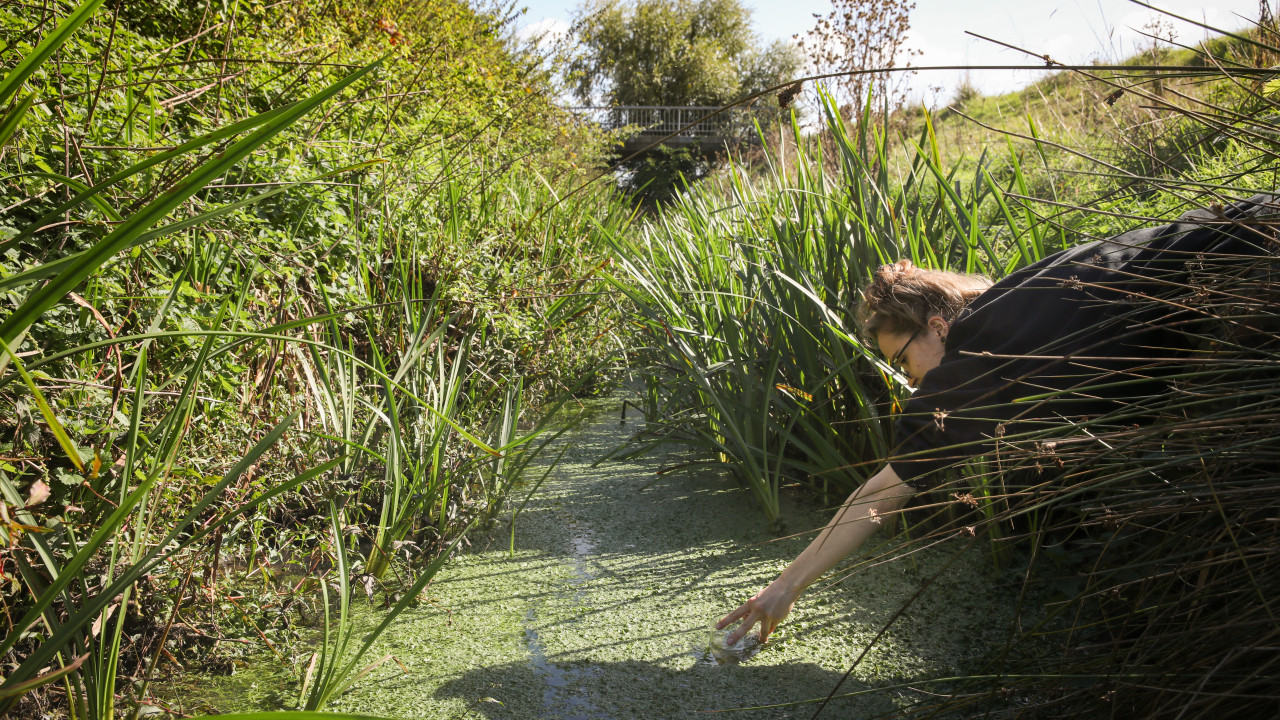 Display
Algae Platform [London]
20 November 2019 - 10 February 2020
The Architecture Studio, The Dorfman Senate Rooms, Burlington Gardens, Royal Academy of Arts
Sun – Thurs 10am – 7pm
Friday 10am – 10pm

Free, no booking required.
There's more to algae than you'd think. Explore its potential as a design material in this free display in the Architecture Studio.
Climate change, rising sea levels and pollution represent major threats for the existence of many ecosystems, however, they also create conditions where algae can thrive. The Algae Platform was launched in 2017 at Atelier Luma, the design research programme of Luma Arles, to explore the potential of macro and micro-algae as an alternative biomaterial solution with applications for design and architecture.
Since its foundation, the platform has expanded to different countries across the Mediterranean region and beyond, with pilot projects held in Istanbul, Cairo, Sardinia, Milan, Belgium and the Balkans. Each iteration aims to promote local knowledge about algae production as a sustainable alternative building and design material.
As the first iteration of the Algae Platform in London, the Architecture Studio will be transformed into a workspace led by designer Samuel Iliffe. Over a three-month residency, Iliffe will map the widely unexplored algae resources in the Greater London region exploring the possibilities of this biomaterial for architectural design.
Drop-in to discover Iliffe's live research and learn from a selection of works developed by the Algae Platform in other locations.
Supporters
In partnership with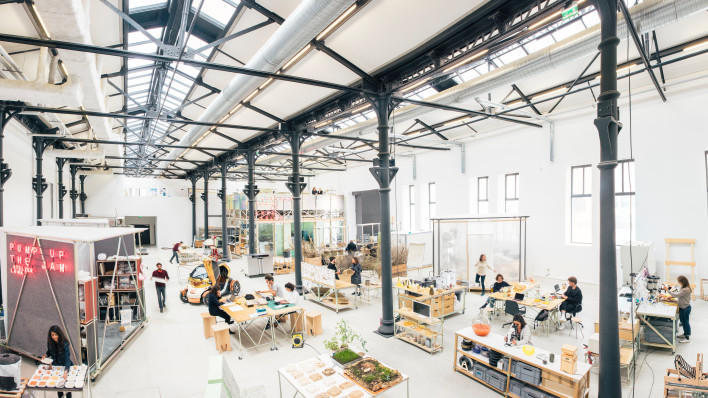 About Atelier Luma
In 2004, Maja Hoffmann created the Luma Foundation in Switzerland to produce and support challenging art projects committed to an expansive understanding of environmental issues, human rights, education, and culture. In 2016, Luma Arles launched Atelier Luma drawing on Maja Hoffmann's vision to create a cross-disciplinary center in Arles, in the heart of the Camargue region in the south of France. Under the artistic direction of Jan Boelen, Atelier Luma acts as a think-tank, workshop, production space, and network for learning. Through the mapping of the natural resources, the know-how and the talents present in its bioregion, Atelier Luma imagines innovative and sustainable ways to better use and value them.
Events
Short course

1 November - 29 November 2023

Short course

2 December - 3 December 2023

Short course

2 December - 3 December 2023