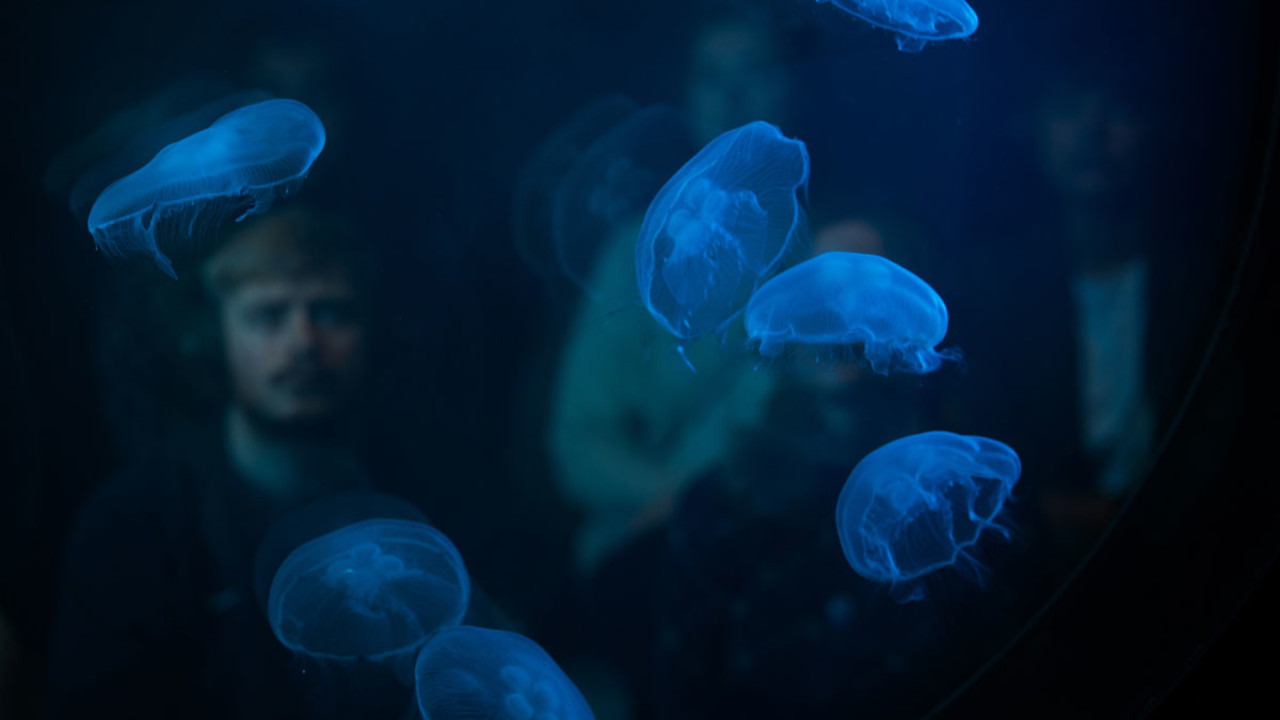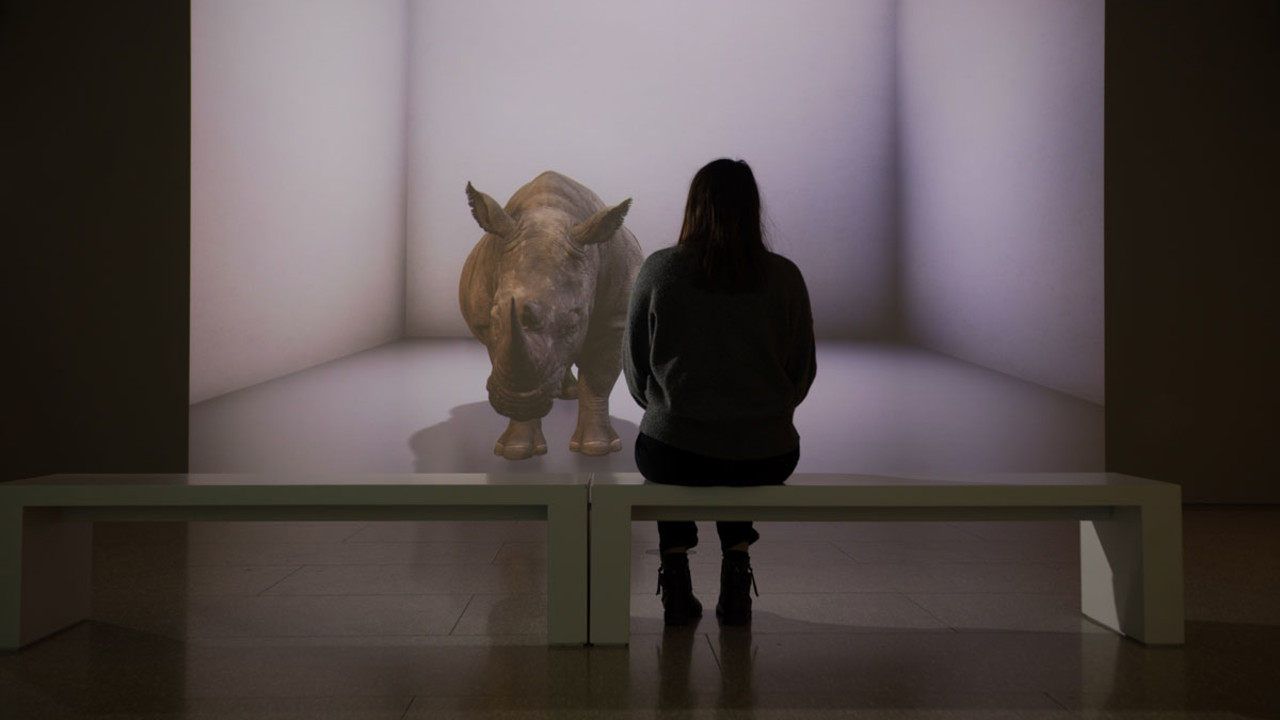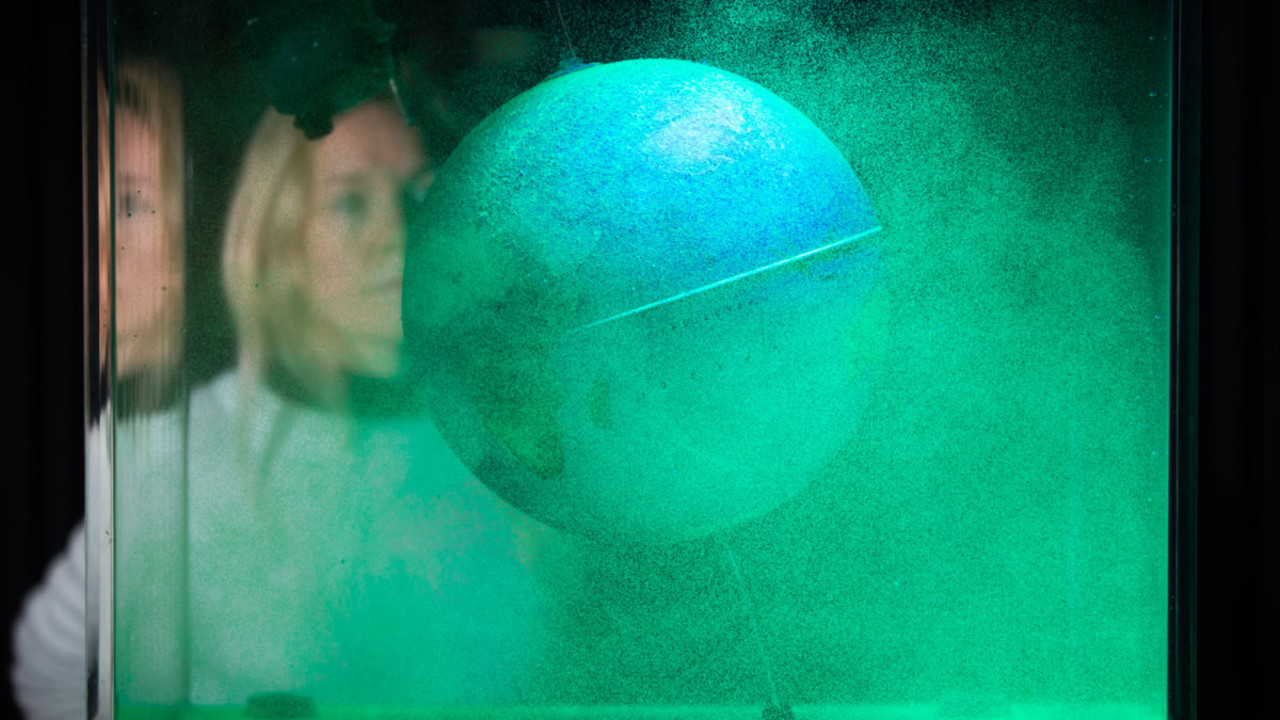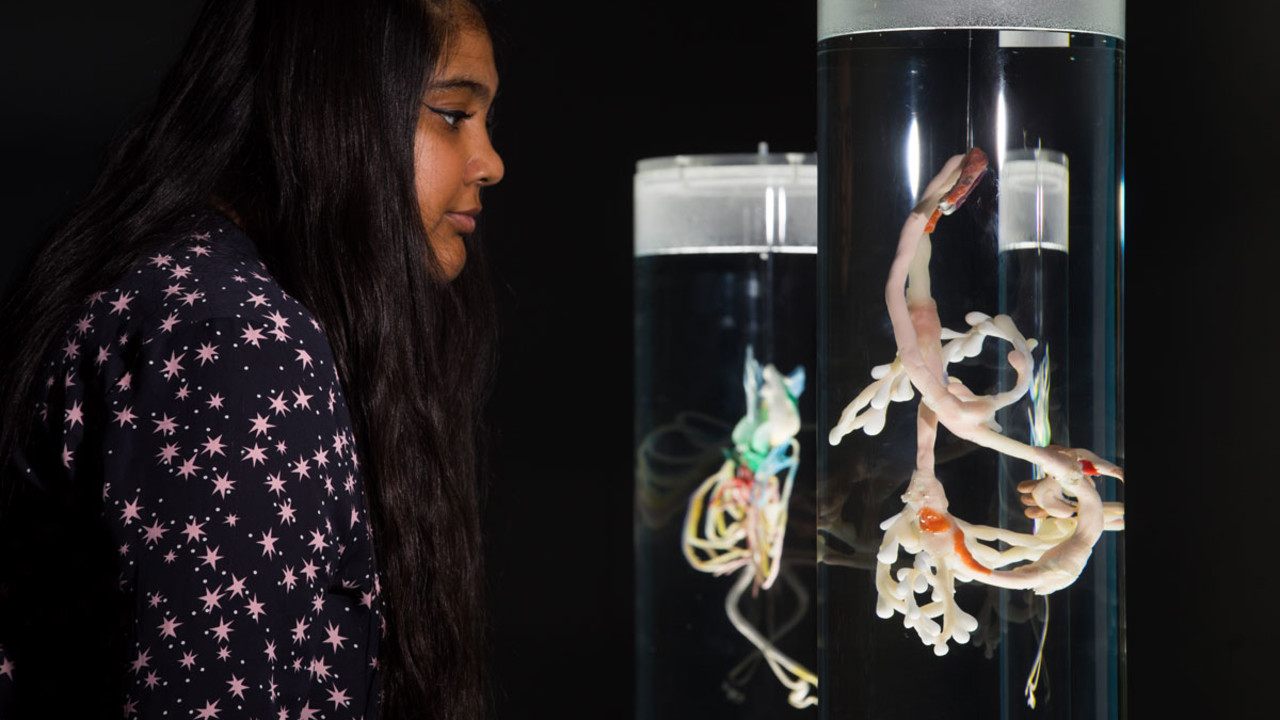 Exhibition
Eco-Visionaries
Confronting a planet in a state of emergency
23 November 2019 - 23 February 2020
The Gabrielle Jungels-Winkler Galleries, Burlington Gardens, Royal Academy of Arts
Daily 10am – 6pm
Friday 10am – 10pm
The RA will be closed to the public on 24, 25 and 26 December.
£12 (without donation £10). Concessions available. Under-16s go free with a fee-paying adult. Free for Friends of the RA with no booking required.
Friends of the RA go free
Lead supporter
Discover how architects, artists and designers are responding today to some of the most urgent ecological issues of our times.
From climate change to species extinction and resource depletion, the damaging effects of modern life are more tangible than ever. Eco-Visionaries examines humankind's impact on the planet and presents innovative approaches that reframe our relationship with nature. Through film, installation, architectural models and photography, the works in this exhibition interrogate how architecture, art and design are reacting to a rapidly changing world, beyond mainstream notions of sustainability.
In the 1950s, scientists started raising serious concerns about the damaging effects of modern life on the environment. Since then, architects, designers and artists have joined the urgent effort to draw attention to the planet's fragile and endangered ecosystem. 
This timely exhibition brings together international practitioners including Olafur Eliasson Hon RA, Ant Farm, Alexandra Daisy Ginsberg, Andrés Jaque, Tue Greenfort, Unknown Fields, Rimini Protokoll, Virgil Abloh and WORKac, amongst others. Their provocative responses are a wake-up call, urging us to acknowledge and become conscious of our impact on our environment.
Eco-Visionaries is a project initiated by Fundação EDP/MAAT (Lisbon, Portugal), Bildmuseet (Umeå, Sweden), HeK (Basel, Switzerland) and LABoral (Gijón, Spain), in collaboration with the Royal Academy of Arts (London, UK) and Matadero Madrid (Madrid, Spain).
Please note that this exhibition contains a video with occasional scenes of violence that some visitors may find distressing. If you have any questions please ask a member of staff.
Supporters
Lead supporter
Participants in the exhibition
HeHe
Ana Vaz and Tristan Bera
Tue Greenfort
Carolina Caycedo
Nerea Calvillo / In the Air
Olafur Eliasson Hon RA
Virgil Abloh

Unknown Fields
Alexandra Daisy Ginsberg
Pinar Yoldas
Basim Magdy
Dunne & Raby
Ant Farm

Andrés Jaque / Office for Political Innovation
Futurefarmers
Philippe Rahm Architectes
Studio Malka Architecture
Rimini Protokoll
WORKac
SKREI

Inside the exhibition
win > < win.,

Installation view, Eco-Visionaries: Confronting a planet in a state of emergency, Royal Academy of Arts, London, 23 November 2019 — 23 February 2020. Photo: © Royal Academy of Arts, London / David Parry

The Substitute.,

Installation view, Eco-Visionaries: Confronting a planet in a state of emergency, Royal Academy of Arts, London, 23 November 2019 — 23 February 2020.

Domestic catastrophe N°3: La Planète Laboratoire,

Installation view, Eco-Visionaries: Confronting a planet in a state of emergency, Royal Academy of Arts, London, 23 November 2019 — 23 February 2020. Photo: © Royal Academy of Arts, London / David Parry

Serpent River Book (foreground). ,

Installation view, Eco-Visionaries: Confronting a planet in a state of emergency, Royal Academy of Arts, London, 23 November 2019 — 23 February 2020. Photo: © Royal Academy of Arts, London / David Parry

The Green Machine, 2014

Installation view, Eco-Visionaries: Confronting a planet in a state of emergency, Royal Academy of Arts, London, 23 November 2019 — 23 February 2020. Photo: © Royal Academy of Arts, London / David Parry

Plastoceptor and Stomaximus.,

Installation view, Eco-Visionaries: Confronting a planet in a state of emergency, Royal Academy of Arts, London, 23 November 2019 — 23 February 2020. Photo: © Royal Academy of Arts, London / David Parry