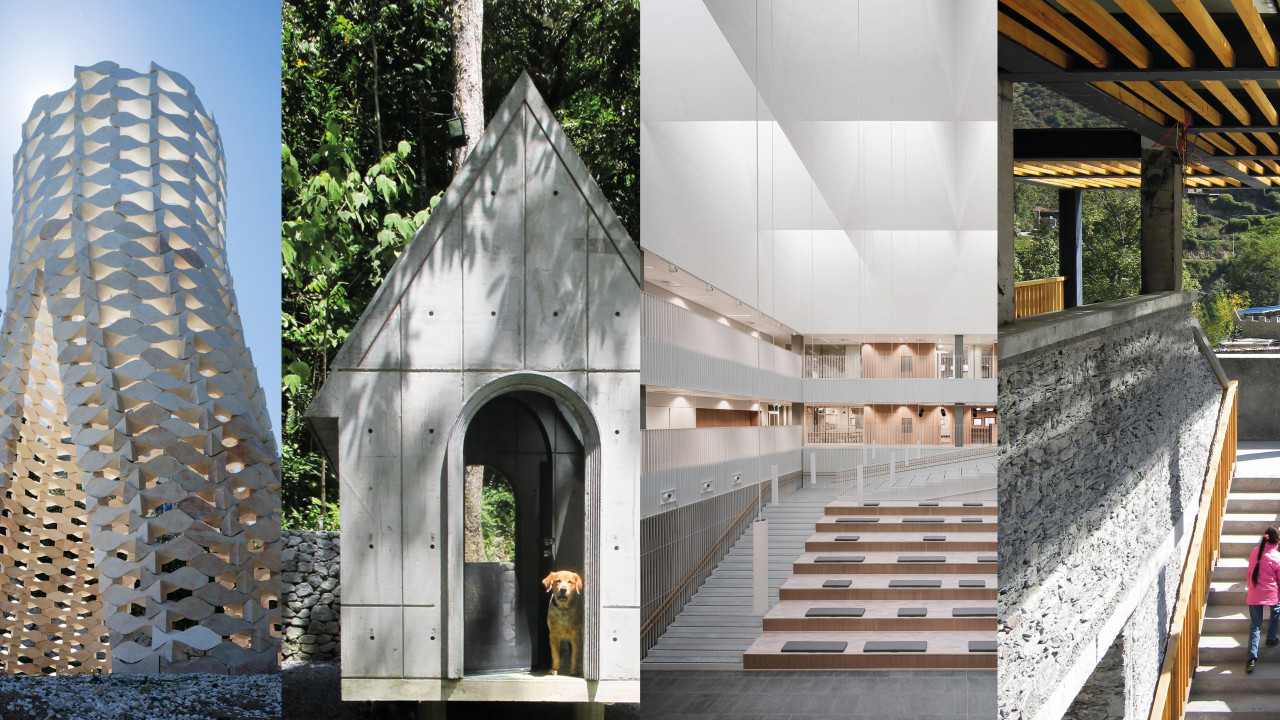 Display
Architectural Futures
Royal Academy Dorfman Award 2020
5 August - 6 November 2020
The Architecture Studio, The Dorfman Senate Rooms, Burlington Gardens, Royal Academy of Arts
Friends of the RA go free
From Palestine and Malaysia to China and Finland, discover the work of the four RA Dorfman Award finalists in this free display in the Architecture Studio.
In line with government guidance, the Royal Academy of Arts will be closed from 6pm on Wednesday 4 November. We will reopen as soon as lockdown restrictions are lifted.
Discover the work of the four nominees for this year's Royal Academy Dorfman Award, selected by our international jury chaired by Norman Foster RA: AAU Anastas, AOR Architects, BCKJ Architects and WHCB Architects.
This is a unique opportunity to experience the work of these practices first-hand. The display delves into each of their practices through models, prototypes, photographs and drawings. Learn how they are uniquely responding to local landscape, climate and culture, pushing the boundaries of architecture and experimenting with new materials and traditional craftmanship.
The selection of the winner was due to be made on the 17 March 2020, as part of the RA Architecture Awards Week celebrations, which was postponed to due to COVID-19. For updates and future plans please follow Architecture at the RA on Instagram and twitter.
The annual Royal Academy Dorfman Award was established in 2018 and is awarded to an emerging architect, practice or collective that is re-imagining the possible futures of architecture.
Supporters
Founding partner

Headline sponsor

International partner
The work of the Royal Academy Dorfman Award Finalists
AAU Anastas, Jericho, Palestine, 2017.

AOR Architects, Helsinki, Finland, 2019.

WHBC Architects, Langkawi Island, Malaysia, 2009.

BCKJ Architects, Beijing, China, 2017.

WHBC Architects. Negeri Sembilan, Malaysia, 2012.

BCKJ Architects. Beijing, China, 2014.
You might not able to handle the four books in our display, or visit the RA at all, but we have made more of our content available online! Simply click the icon over each book below to view it in full screen.