Antony Gormley
21 September — 3 December 2019
"A symphonic storm of a show"
Simon Schama, Financial Times
Lead supporter

From the British coastline to the rooftops of Manhattan, Antony Gormley's sculptures are recognised across the world. With work from his 45-year career alongside major new installations created for our galleries, we present his most ambitious exhibition in more than ten years.
Following in the footsteps of Ai Weiwei and Anselm Kiefer, Antony Gormley will be the next artist to take over our Main Galleries with a series of works that test the scale and light of the RA's architecture.
The exhibition will explore Gormley's wide-ranging use of organic, industrial and elemental materials over the years, including iron, steel, hand-beaten lead, seawater and clay. We will also bring to light rarely-seen early works from the 1970s and 1980s, some of which led to Gormley using his own body as a tool to create work, as well as a selection of his pocket sketchbooks and drawings.
Throughout a series of experiential installations, some brand-new, some remade for the RA's galleries, we will invite visitors to slow down and become aware of their own bodies. Highlights include Clearing VII, an immersive 'drawing in space' made from kilometres of coiled, flexible metal which visitors find their own path through, and Lost Horizon I, 24 life-size cast iron figures set at different orientations on the walls, floor and ceiling – challenging our perception of which way is up.
Perhaps best-known for his 200-tonne Angel of the North installation near Gateshead, and his project involving 24,000 members of the public for Trafalgar Square's the Fourth Plinth, Antony Gormley is one of the UK's most celebrated sculptors.
The exhibition is curated by Martin Caiger-Smith, with Sarah Lea, Curator at the Royal Academy of Arts.
Please note: if you are sensitive to enclosed spaces, one of the works may not be suitable for you to enter. Please ask a member of staff for the best route around. Some of the works contain water, sharp edges and materials that can transfer onto clothing.
Looking for Friends previews? Reserve your slot for 18-20 September.
21 September — 3 December 2019
Daily 10am – 6pm
Friday 10am – 10pm
Special Saturday late openings: open until 10pm every Saturday except 5 October and 23 November
Tickets £18 – £22. Concessions available. Become a Friend to see for free and visit at any time
Main Galleries, Burlington House
Book now
Lead Supporter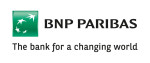 Sponsor statement
Generously supported by

Generously supported by
The body is more a place than an object for me: the body 'in' space and the body 'as' space.

Antony Gormley RA
Become a Friend of the RA and see 'Antony Gormley' for free



Free entry for 17 – 25s: Antony Gormley

BNP Paribas AccessArt25

In partnership with BNP Paribas AccessArt25, we are giving 17 – 25 year olds free access to the exhibition via three specially-curated evening events on Monday 14 October, Monday 18 November and Monday 25 November.