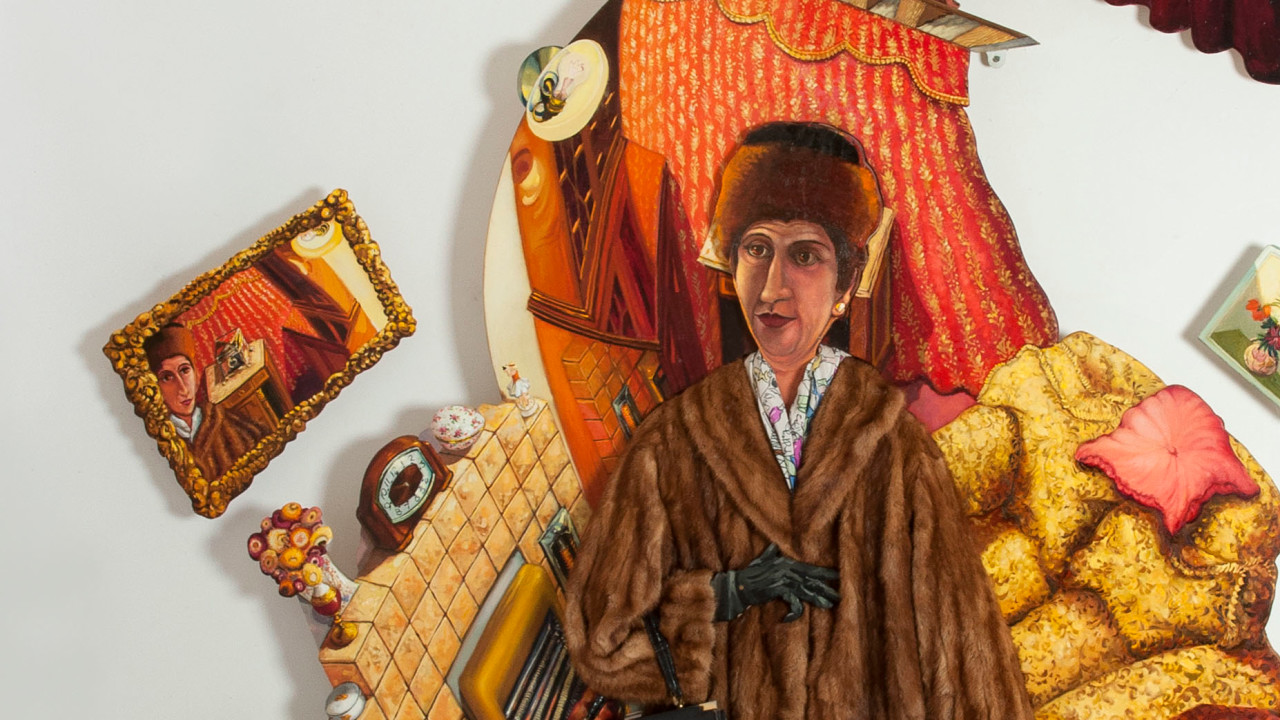 Anthony Green RA
The Life and Death of Miss Dupont
18 January - 25 June 2017
Tennant Gallery
Tuesday – Sunday, 10am–6pm
Closed Monday
Complimentary entry with a valid Royal Academy exhibition ticket or £3 general admission ticket. Friends of the RA and under 16s go free.
Friends of the RA go free
The paintings of Anthony Green RA (b. 1939) are immediately recognisable from their characteristic irregular shapes and the artist's acutely personal subject-matter. This exhibition celebrates the 40th anniversary of his election as a Royal Academician in 1977.
The centrepiece of this exhibition, shown for the very first time, is a three-metre-tall painting, The Fur Coat, "Hazana". It tells the story of Anthony Green's mother's second marriage, seen through his eyes as her thirteen-year-old only child. Green has worked on the recently finished painting since 2005.
It incorporates a life-size figure of his mother, Madeleine Dupont, complete with mink coat, silk scarf and handbag, and contains a fragment salvaged from a destroyed work of 1963. Three-dimensional works extend the painting; drawings and watercolours reveal the process of its making; and documents and photographs add to the story.
Please see below for the artist's own words on aspects of the painting, transcribed from a preparatory watercolour included in the show.
Gallery
The Fur Coat: 'Hazana', 1963 then 2005-14

The Second Marriage / The Fur Coat, 2005

Marie Madeleine (1910–2005), 2005

Madeleine's Ashes: The Crystal Powder Bowl, a Memorial, 2015-2017
Transcript of text from 'The Second Marriage/The Fur Coat', 2005
"Home for the weekend from boarding school my mother and Stanley proudly showed off the new decorations of their bedroom. Her parents' double bed, resplendent with a recovered burgundy eiderdown. Dark red soft furnishing set the scene. Making light conversation Mum said that Stanley could 'stand on his head', which he instantly demonstrated!"
This watercolour was made in preparation for The Fur Coat, "Hazana". On it, the artist has written aspects of the story behind this major work in his own words.
ERROR - UnsupportedModule: AudioModule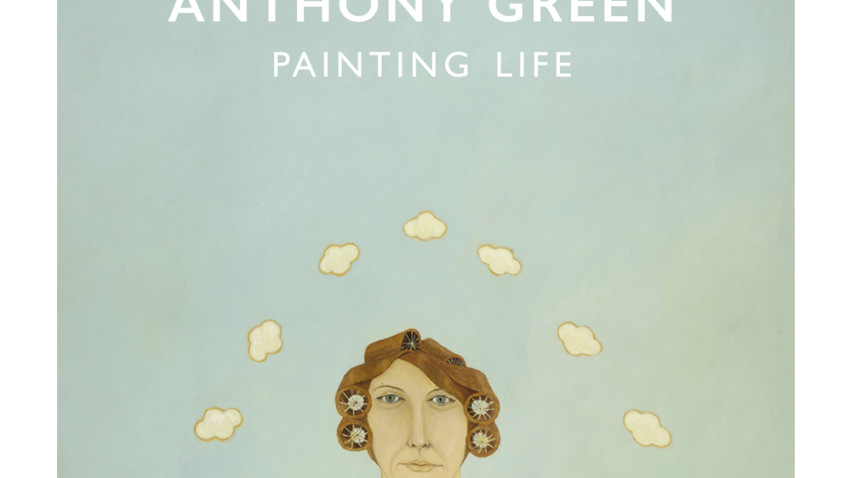 Order Anthony Green: Painting Life
Anthony Green: Painting Life is an authoritative retrospective of the work of Anthony Green RA.
This richly illustrated book features exquisite reproductions of Green's inimitable paintings, while Martin Bailey's text expertly charts the developments in Green's intertwined personal and artistic lives.