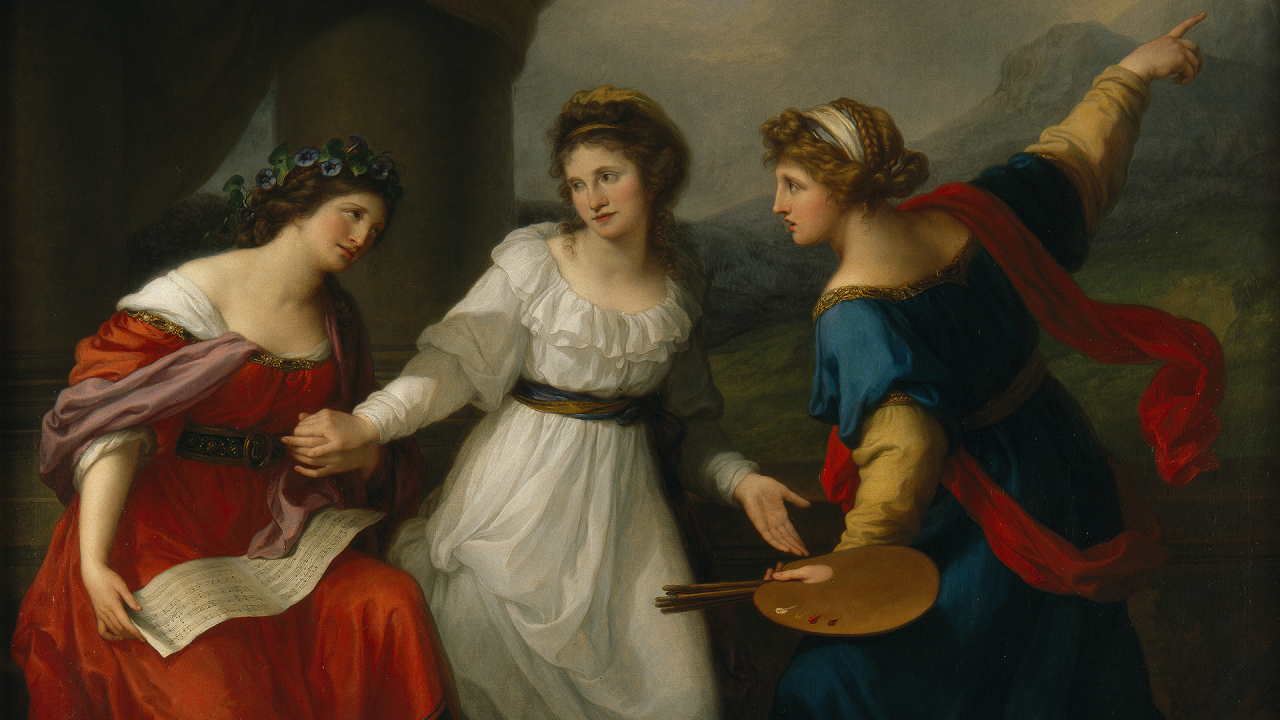 Exhibition
Angelica Kauffman
1 March - 30 June 2024
The Jillian and Arthur M. Sackler Wing of Galleries | Burlington House
Tues–Sun: 10am–6pm
Fri: 10am–9pm
Tickets £17
(including donation)
Friends of the RA go free
Angelica Kauffman RA was one of the most celebrated artists of the 18th century. In this major exhibition, we trace her trajectory from child prodigy to one of Europe's most sought-after painters.
Known for her celebrity portraits and pioneering history paintings, Angelica Kauffman helped to shape the direction of European art. She painted some of the most influential figures of her day – queens, countesses, actors and socialites – and she reinvented the genre of history painting by focusing largely on female protagonists from classical history and mythology.
This exhibition covers Kauffman's life and work: her rise to fame in London, her role as a founding member of the Royal Academy and her later career in Rome where her studio became a hub for the city's cultural life.
See paintings and preparatory drawings by Kauffman, including some of her finest self-portraits, her celebrated ceiling paintings for the Royal Academy's first home in Somerset House, as well as history paintings of subjects including Circe and Cleopatra, and discover the remarkable life of the artist whom one of her contemporaries described as "the most cultivated woman in Europe".
Our Friends preview days take place 28 February, 10am–6pm, and 29 February, 10am–9pm.
#RAAngelicaKauffman
Supporters
Supported by

With additional support from

The International Music and Art Foundation
With additional support from

The Dr. Lee MacCormick Edwards Charitable Foundation
Gallery
Self-portrait of the Artist hesitating between the Arts of Music and Painting, 1794

Design, 1778-80

Self-portrait in the Traditional Costume of the Bregenz Forest, 1781