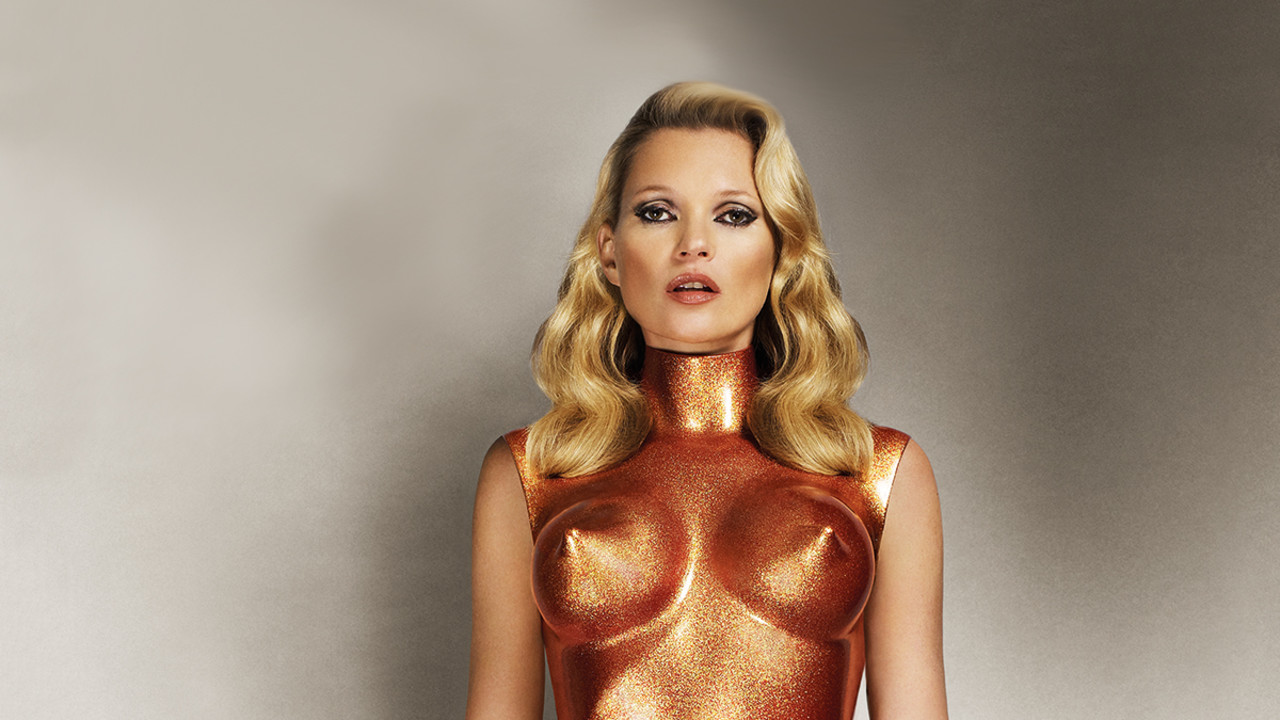 Allen Jones RA
13 November 2014 - 25 January 2015
Burlington Gardens
Saturday – Thursday 10am – 6pm
Friday 10am – 10pm
£11.50 (without donation £10). Concessions available. Friends of the RA and under 16s go free.
Friends of the RA go free
Few artists inflame debate like Allen Jones. Celebratory, satirical and boldly inventive, his work embraces popular culture and has in turn influenced everything from design to film and fashion.
This long-overdue appraisal spans the entire career of British Pop artist Allen Jones, from the 1960s (when alongside peers like Hockney and Caulfield he was closely associated with the rise of Pop Art) to the present day.
Abandoning a chronological approach, we trace connections and themes over the decades. What emerges is a visual language fusing painterly tradition with the iconography of city life, theatre, and advertising – a language inspired by American consumer culture and the crisp graphics of Warhol and Lichtenstein.
You will see not only the renowned 'furniture' works, but also large steel sculptures, canvases that pulse with searing colour, and the rarely-seen storyboards Jones uses to plan many of his compositions. Ranging freely across a variety of media, this is a life's work of incredible depth and ambition; work that is sometimes provocative, always striking, and charged with the energy and vitality of human life.
Supporters
Lead Series Supporter

Supported by
Lead Series Supporter JTI
Reviews
"Dangerous, perverse and brilliant."

The Telegraph

"I simply loved it."

Philip Hensher, Mail on Sunday

"Indisputably one of the most renowned British artists of the last century."

Dazed and Confused
Interview: Allen Jones RA
We join the artist in his Oxfordshire studio to discuss how British Pop Art emerged in the 1950s, how he became obsessed with the female figure – and how one iconic portrait came about.
Exhibition trailer
Watch a taster of Allen Jones RA's provocative upcoming show.
Gallery
Refrigerator, 2002

Interesting Journey, 1962

Body Armour, 2013

First Step, 1966

Three-Part Invention, 2002

Luxe, Calme et Volupte, 1978
The most controversial of 1960s British pop artists brings his sexually charged art into the 21st century with a retrospective that may cause a few fireworks.
Jonathan Jones, The Guardian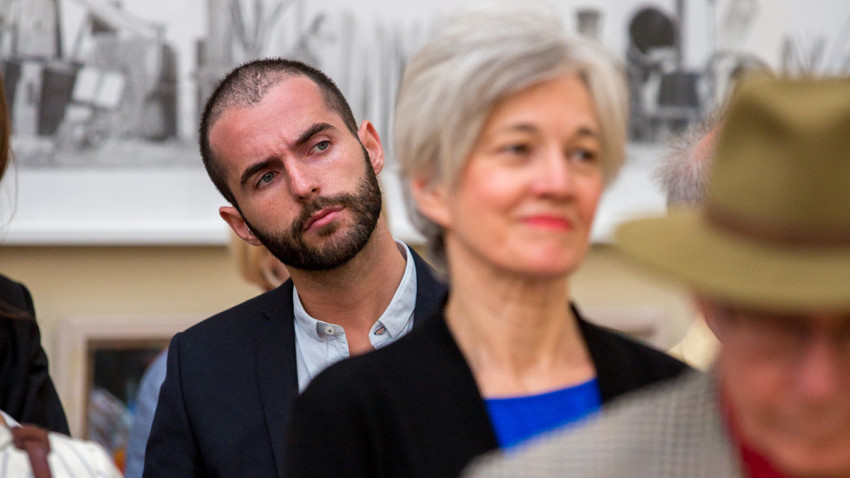 Talks and tours
Get more out of the exhibition
Exhibition tours
45 minutes
Free with an exhibition ticket, no booking required.
Thursday 2.30pm (13 November – 15 January)
Exhibition spotlight talks
10 minute talks on individual works from current exhibitions, free with exhibition entry.
Thursday 3pm
The most supremely gifted and consistently original artist of the generation that included Hockney and Kitaj.
Richard Dorment, The Daily Telegraph
In a Hole: A play by Claire Frankland
In a Hole is a comedy of manners investigating our obsession with looking and being seen, the commodification of the body and the role of art, capital and gender power in today's society. A central motif of the play is Allen Jones's sculpture Waiting in Leather.
Marianne is a woman on the edge, hitting married midlife trapped in a cage of privilege and ennui. She is surrounded by objects of beauty and value, the apotheosis of which is Allen Jones's sculpture of an idealised young woman, Waiting in Leather, which torments her as much as she herself torments the other occupants of the house.
Increasingly invisible and powerless to those around her, she is desperate to be noticed and valued. Hoping for rejuvenation through surgery, she allows herself to be brutally remodelled, mirroring the fetishised objects that surround her. Lines between art and body blur as Marianne seeks to become sculpture.