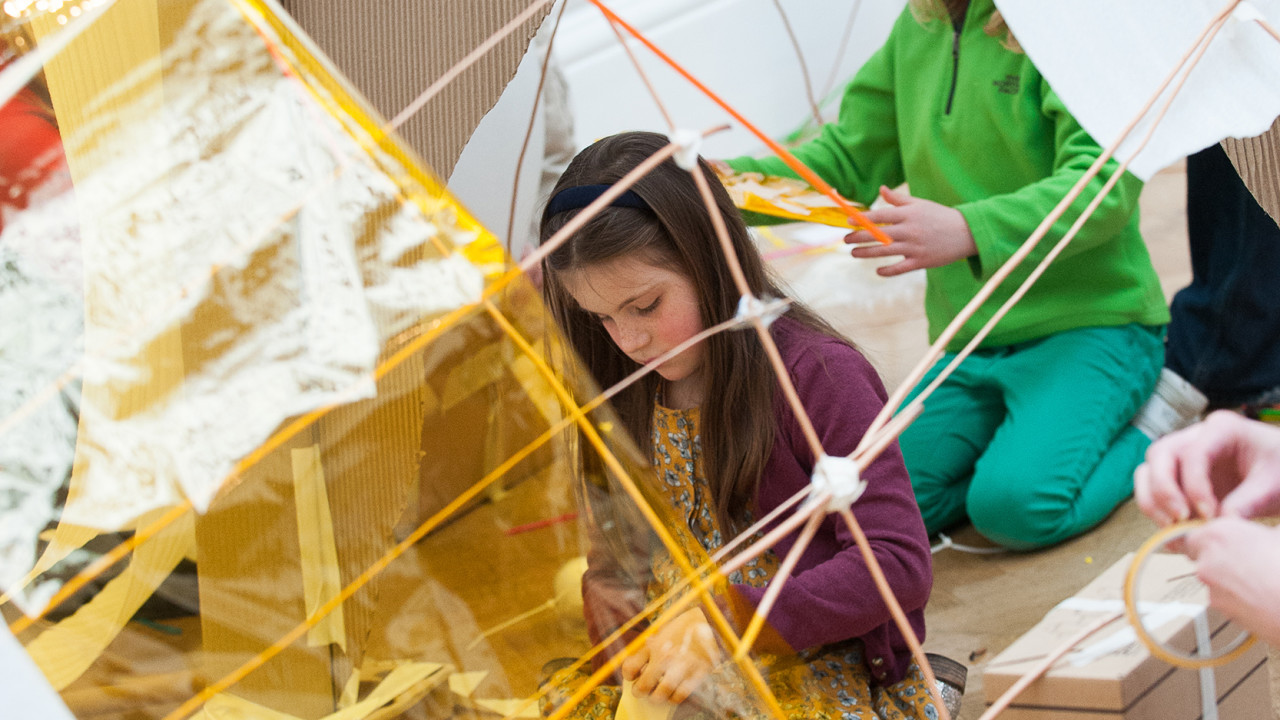 Family events
Room without a Roof
Family Studio
Sunday 21 September 2014 11am - 3pm
Learning Studio, Burlington House
Free drop-in workshop, no booking required
Friends of the RA book first
Join us for a free workshop as the RA unlocks its doors for Open House London, the capital's annual festival of architecture and design.
The award-winning team 'Mobile Studio' will be leading the workshop and building a city in the sky. Families can get creative with buildings and balloons to create skyscrapers that really fly...
Family Studios are supported by Jeanne and William Callanan.
In order to ensure you have the best experience at our workshops, the RA will occasionally regulate the number of participants.