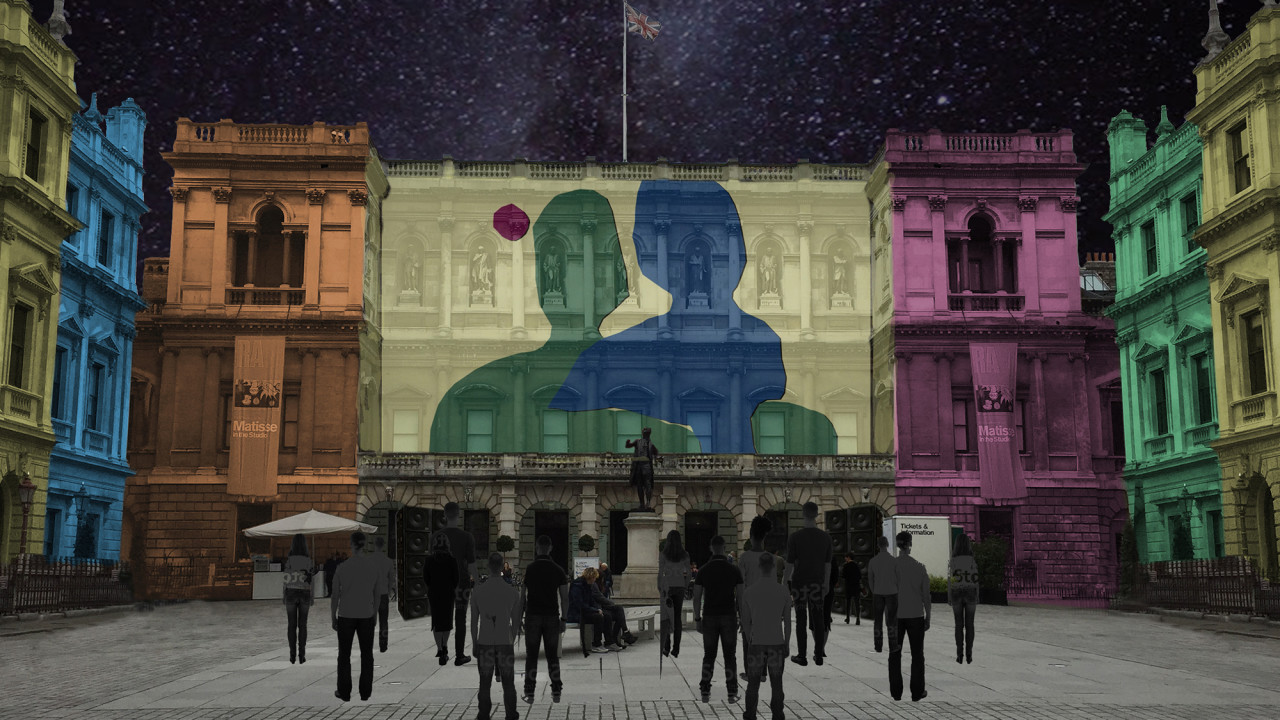 Special events
RA presents 'Love Motion' at Lumiere London
Thursday 18 January - Sunday 21 January 2018
Burlington House, Royal Academy of Arts,
Free, no booking required.
Drop-in.
Lumiere London, the capital's largest night-time festival returns in January 2018. More than 40 UK and international artists will transform the city and offer new perspectives on the capital's iconic architecture, streets and landmarks.
The RA will display a new digital artwork by RA Schools alumnus Rhys Coren, titled Love Motion.
The facade of the RA will become a canvas for this brand new installation inspired by the flowing lyrical movements of Matisse's dancing figures. Coren has created an animation of two intricately paper-cut figures who will dance elegantly across the building. Accompanied by a moving and original soundtrack, Love Motion presents a joyful burst of simple pleasure on a cold, dark wintery night.
As Coren writes, "it's cheesy and honest and emotional. It's about a sort of spirituality. It's about a longing for oneness and love and togetherness. It's about a possible optimism. It's about a definite scepticism".
The artwork will be on display from 18-21 January, from 5:30-10:30pm as part of Lumiere London.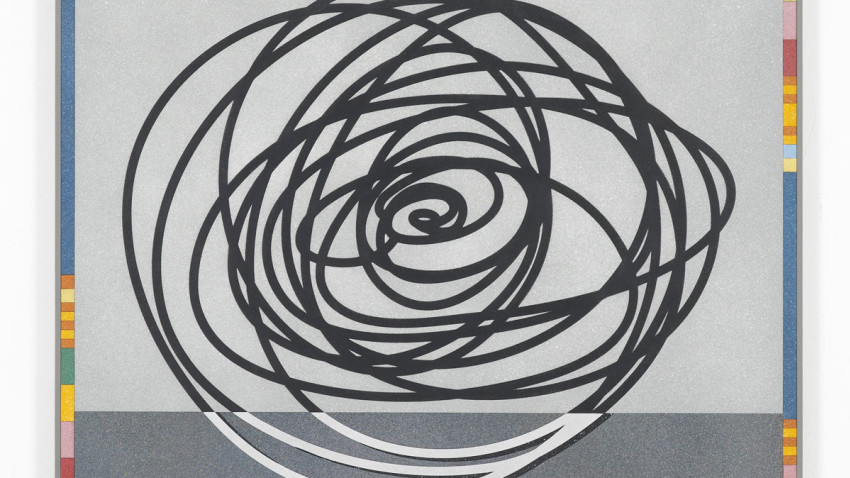 Rhys Coren
Rhys Coren completed a Postgraduate Diploma at the RA Schools in 2016, and lives and works in London. Coren works across animation, writing, performance and painted marquetry. He describes the direct link between his experience of music and the visual language of his practice, crediting the structure and strategies found in electronic dance music, jazz and disco to the genesis of the works, whilst also citing the spoken and written word, from storytelling to typography, as inspiration too.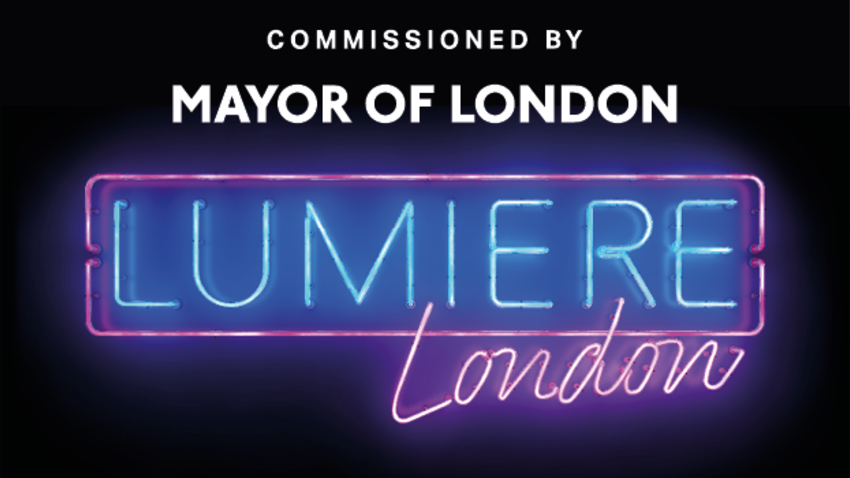 About 'Lumiere London'
Lumiere London 2018 is commissioned by the Mayor of London and programmed and produced by Artichoke. Building on the phenomenal success of Lumiere London 2016, festival destinations will include King's Cross, London's West End. Works will be exhibited both north and south of the River Thames, with Covent Garden, Victoria, South Bank and Waterloo added as new destinations for 2018.
As Mayor of London, Sadiq Khan, says, "there's no better way to banish the January blues – so get ready to take to the streets and marvel at a dazzling array of incredible artwork and installations."