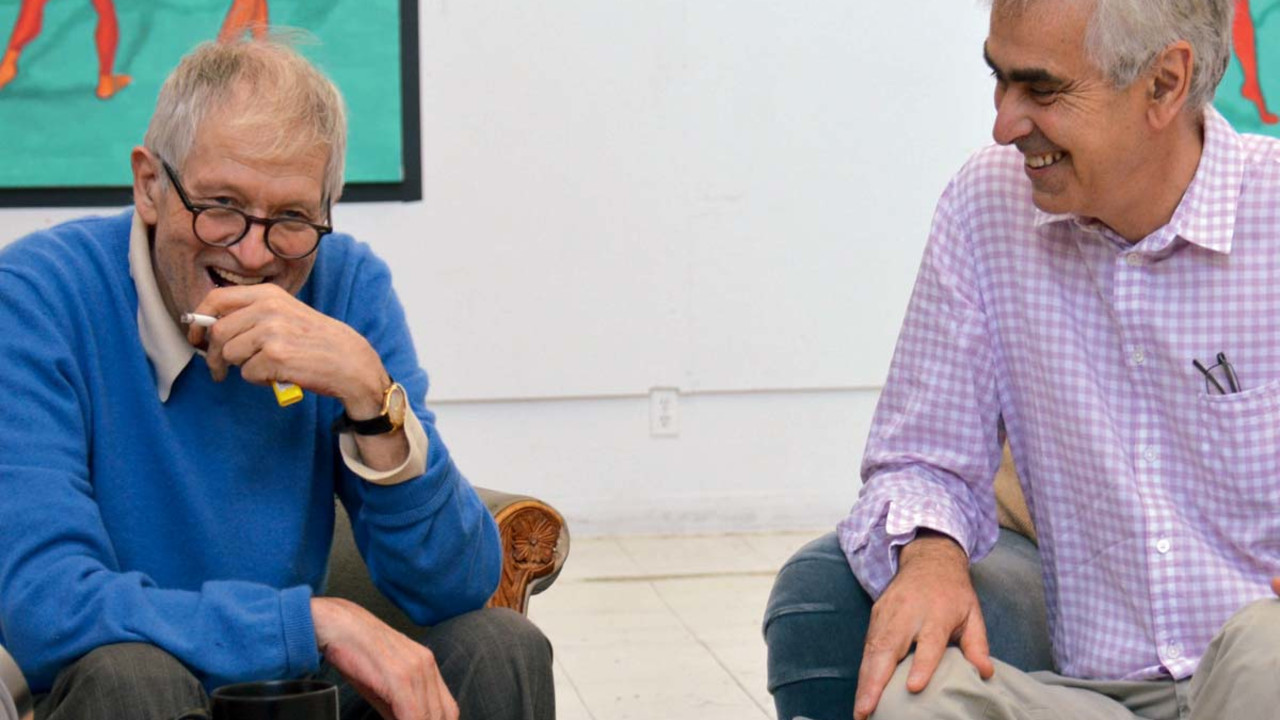 Friends events
RA Magazine Presents: An Evening with Martin Gayford
Tuesday 8 November 2016 7 - 9pm
Sir Hugh Casson Room, the Keeper's House
£15, includes a welcome drink.
Booking for Friends of the RA opens on Tuesday 6 September 2016 at 10am.
Friends of the RA book first
As his book of conversations with David Hockney RA is published, critic Martin Gayford discusses art – and the art of interviewing artists – with Sam Phillips, editor of RA Magazine.
In their new book A History of Pictures (Thames & Hudson), painter David Hockney RA and critic Martin Gayford explore how and why pictures have been made across millennia, from works on cave walls to those on computer screens. To celebrate its publication, Gayford meets RA Magazine's editor Sam Phillips to talk about the genesis of the book, his long-time friendships with figures including Hockney and Lucian Freud, and his career writing about, and working with, artists.
The evening will include a drinks reception and a Q&A session, with the opportunity for the Royal Academy Friends to purchase a signed copy of A History of Pictures.
Martin Gayford
Martin Gayford is an art critic for The Spectator and the author of acclaimed books on Van Gogh, Constable and Michelangelo. He previously collaborated with David Hockney RA on A Bigger Message: Conversations with David Hockney. Other works include a volume of travels and conversations co-written with Philippe de Montebello, Rendezvous with Art, and Man with a Blue Scarf: On Sitting for a Portrait by Lucian Freud, all published by Thames & Hudson.