RA Late
RA Lates: Vienna Cabaret Night
Saturday 26 January 2019 7 - 11.45pm
Royal Academy of Arts
Klimt / Schiele
Join us for this one-off RA Late event as we recreate Vienna's avant garde art scene for a night of adventure and play.
In the 1900s, Vienna experienced an unrivalled golden age of art, architecture, design and fashion before the outbreak of the first world war. With two million inhabitants, it was the most populous city in Europe and rapidly expanded as immigrants flocked from Austria's rural provinces.
Klimt and Schiele each founded new rebellious artistic groups to challenge the conservative values of the bourgeoisie, such as the Secession and the New Art Group. Both artists also designed products for the Wiener Werkstatte (Vienna Workshops) who wanted a return to handmade crafts, a reaction to the new industrial and mechanised age.
This cultural flourishing extended to the performing arts when the Kabarett Fledermaus opened in 1907, where the Viennese avant-garde experimented with theatre, poetry and dance performances at this vibrant underground nightspot.
Think experimental cabarets, secret café societies, life drawing, coffee-house, salons in decadent bourgeois drawing rooms, speakeasy bars and live music until late.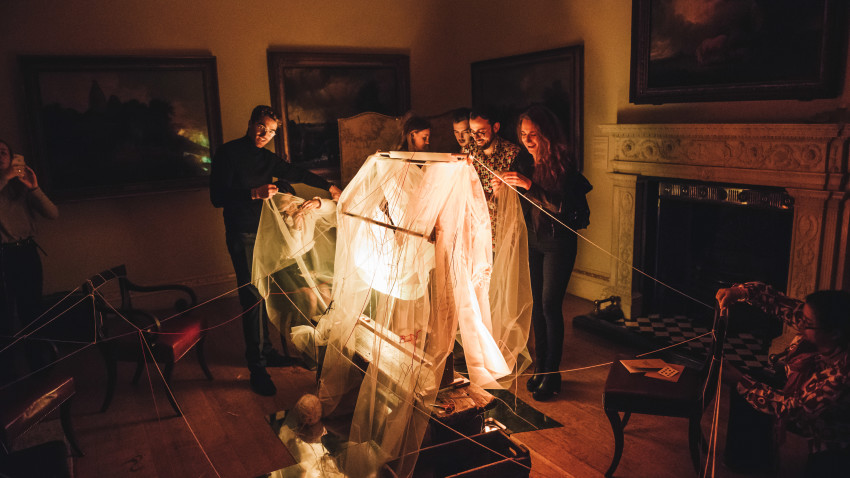 Wiener Werkstätte
7pm - 10.30pm
This collective design enterprise was founded in 1903 by Josef Hoffmann and Koloman Moser and evolved from the earlier Vienna Secession movement.
The Wiener Werkstätte (Vienna Workshop) produced furniture, fashion and graphic prints among other everyday items, with the aim of creating a unified design aesthetic of elegant simplicity.
Inspired by the English Arts and Craft movement, where the writings of John Ruskin and William Morris emphasized the social responsibility of art and design, the Wiener Werkstätte combined business and commerce with innovative and avant-garde craftwork.
Join our series of workshops dedicated to designing and producing modern art for everyday life. Illustrate a collaborative wallpaper, design monographs and create postcards.
Workshop hosted by Abbie Vickress, Eight Years Studio and students from Central Saint Martins.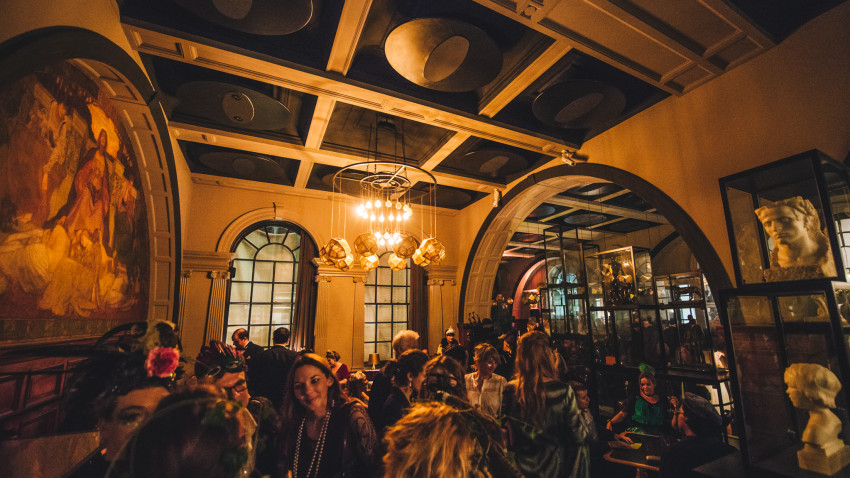 Salon Der Berta Zuckerkandl
7pm - 10.30pm
Viennese society women would host regular salons for artists and intellectuals at the turn of the century. These wealthy patrons commissioned portraits by Klimt, collected his artwork and cemented his status as the city's most sought after artist.
One of the most infamous salons were those hosted by Berta Zuckerkandl, journalist and art critic at her five-storey palatial townhouse at Palais Lieben-Auspitz, where artists, scientists and writers would mix and exchange ideas, from Auguste Rodin, Josef Hoffmann, Max Reinhard and Gustav Klimt.
Step inside our immersive re-imagining of the infamous Viennese salons.
Performances by Wilson & Hart
Art Installation by Abby & Alice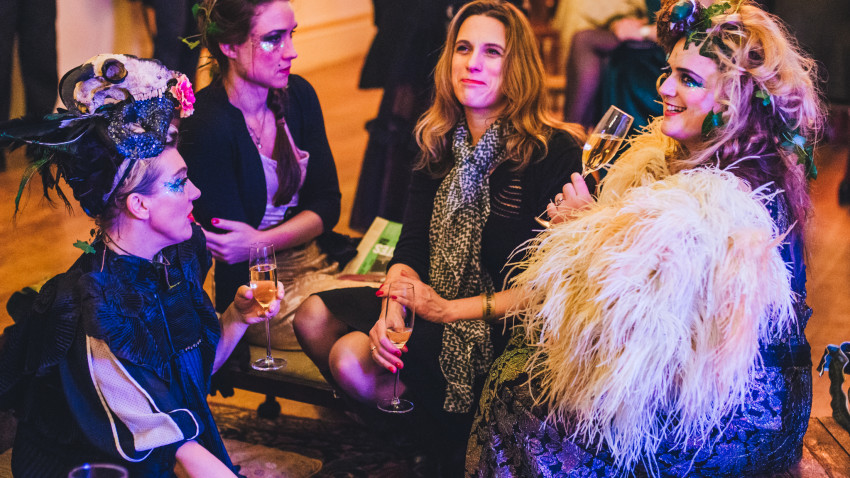 Kaffeehaus Griensteidl
7pm - 11.45pm
In 1900s Vienna, coffee-houses were the vibrant meeting spots for writers and artists. Often housed in cramped apartments above the city, the elegant late-night coffee houses were regarded as an extension of the living room, blurring the distinction between the public and private sphere.
Cafe Greinsteidl was the regular meeting spot for the 'Jung Wein' (Young Vienna) where coffee house literature was formed. After the First World War, the first dance cafe opened, playing popular American jazz to a new generation.
Experience a reinterpretation of Viennese coffee-house culture with performances, games and dancing until late.
Kaffeehouse games
with historian Matthew Green
7pm - 9.30pm
Vienna Jazz
with Kansas Smitty's (DJ set)
9.30pm - 11.45pm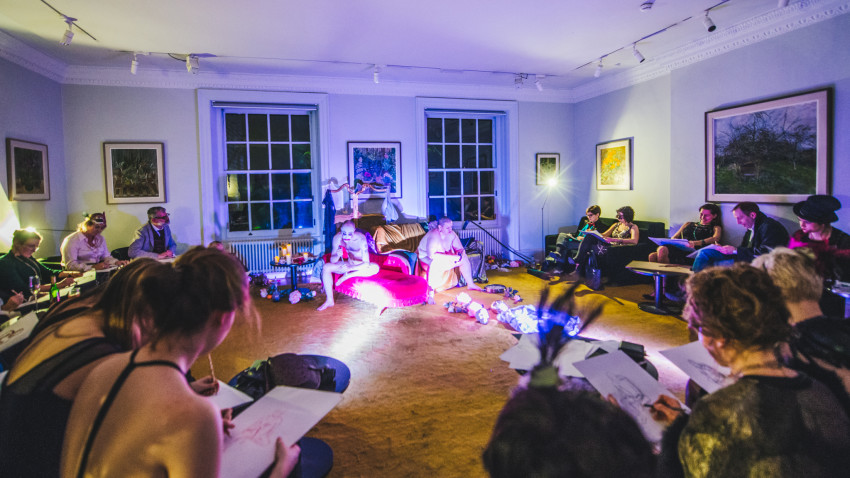 Studio der Künstler Muse
7.30 - 10.30pm
Who were the female models behind Klimt and Schiele's portraits? Art Macabre invite you to understand the lives of two muses at their theatrical life drawing salon.
Drag artist cabaret stars Joe Black and Arran Shurvinton portray the aristocratic Adele Bloch-Bauer, frequently painted by Klimt, and Egon Schiele's favourate redheaded teenage muse, Wally Neuzil.
Art Macabre recreate these tableau vivants of Klimt and Schiele's famous artworks within this historic Life Drawing Room. Think sumptuous gold costumes, stockings, bloomers and penetrating gazes. From a high society aristocrat and patron to a teenager on the outsides of society, Art Macabre will explore some stories and myths about these two artist's models and the key roles they played in art history.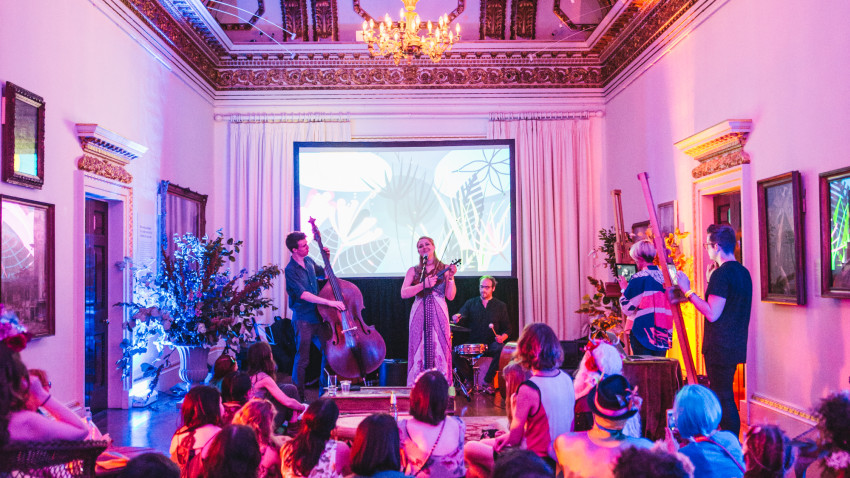 Kabarett Fledermaus
8pm - 11pm
Built by the Wiener Werkstätte, the Kabarett Fledermaus opened in 1907 as a space for experimental dance, theatre and poetry as well as popular entertainments. It became a lively late-night destination for the cultural avant-garde. Watch our programme of talks and performances including:
Dr Diane Silverthorne on the cultural history of the Kabarett Fledermaus
8pm - 8.15pm
9pm - 9.15pm
Art historian and Vienna 1900 specialist Diane Silverthorne recounts the performers, musicians and poets who inhabited the Kabarett Fledermaus in its influential years.
'SCHIELE: Movement Performance' by Lucy Waterhouse
8.30pm - 8.45pm
9.30pm - 9.45pm
A series of performance art inspired by Egon Schiele's self-portraits and the idea of the female 'muse'. Incorporating both confrontational and provocative poses, this choreographed dance piece questions the nature of power structures between artist and model.
Live recording of the Dress: Fancy Podcast on Vienna and the Avant-Garde
10pm - 10.15pm
An illustrated and lively discussion with Dress: Fancy podcast hosts Lucy Clayton and Dr Benjamin Wild on the Viennese cabaret scene, Klimt, costume and the Secession.
Plus pop-up performance of 'Dark Suit and Lavender Shirt, Standing' by Clearwater Collective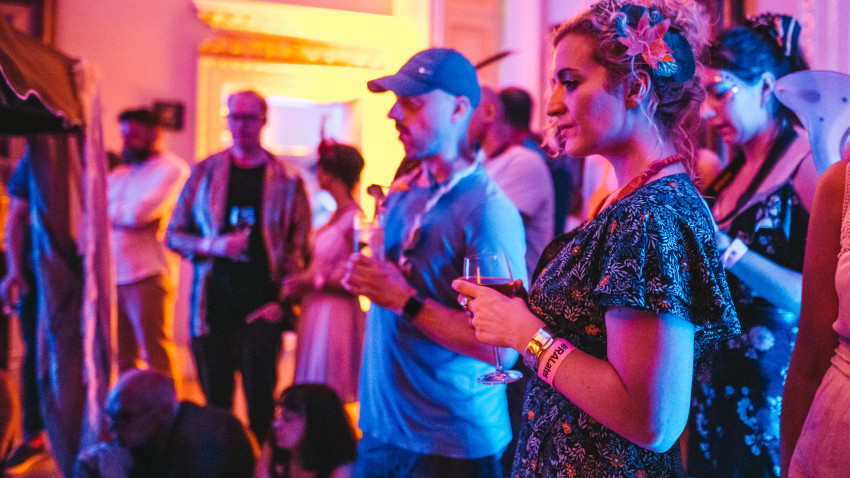 'Beloved Muse - Emilie Flöge'
Performances at 8pm, 9pm and 10pm
This new performance takes audiences through a series of biographical vignettes of Gustav Klimt's life companion, Emilie Flöge. A successful reformist fashion designer, Flöge was an integral part of Vienna's fin de siècle (end of the century) art movement.
Written by Penny Black
Performed by Maxi Blaha
Music and accompaniment by Georg Buxhofer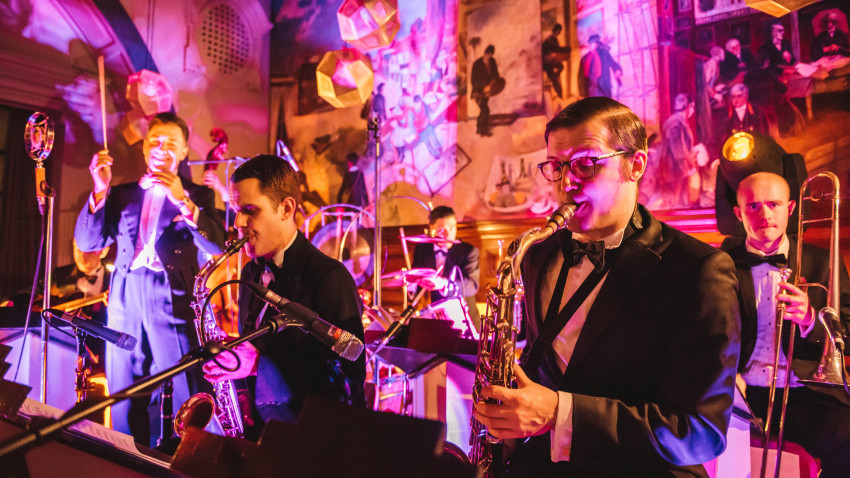 Secret Viennese Ballroom
9pm - 11pm
Find our secret ballroom where you can dance the waltz with the Ziegler Trio and soprano Cheryl Enever. They'll be performing end of the century Viennese masterpieces, such as The Merry Widow, Die Fledermaus and Strauss' famous waltz.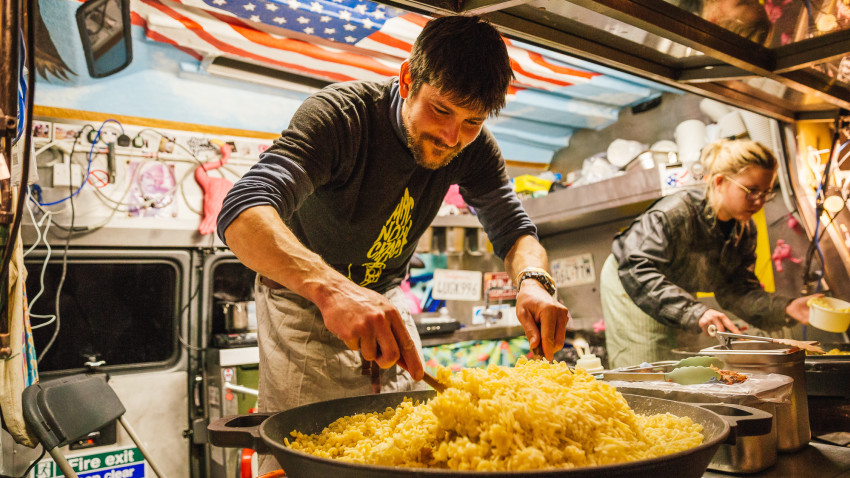 Dinner and cocktails
Enjoy a line up of street food and cocktail bars including:
Street Food
Raclette Melt
Melter Meatballs
Waffle On
Karma Cans
Bars
Champagne cocktails by Midsummer Nightcap
Cocktails and wine by Libation Station
Austrian Beer by Background Bars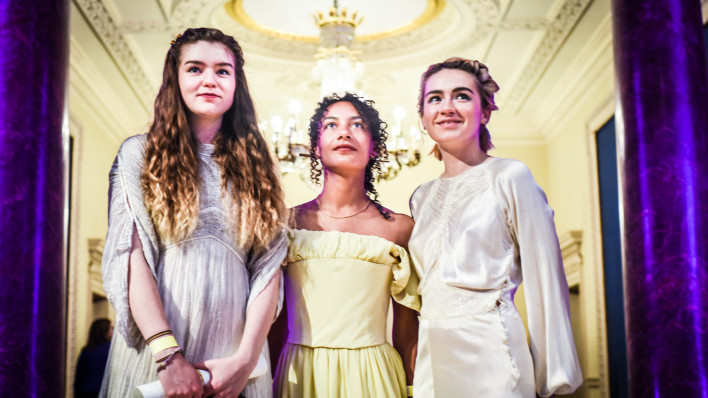 Dress code
Old bourgeois decadence vs Wiener Werkstätte modernism.
Think turn of the century clash of styles...
Either opt for 'Ringstrasse' generation opulence with flowing maximalist lace or dazzling black tie as you channel Viennese high society for a spectacular night at the opera.
Or get experimental with the new modernist style of geometric shapes, artist smocks and flowing bohemian gowns. Look to fashion designer Emilie Flöge for inspiration. Channel avant-garde artist groups discussing philosophy in smokey coffee houses.
Check out our pinterest board.
There will be a costume competition on the night for best dressed, hosted by Dress: Fancy, so dress-up and be bold!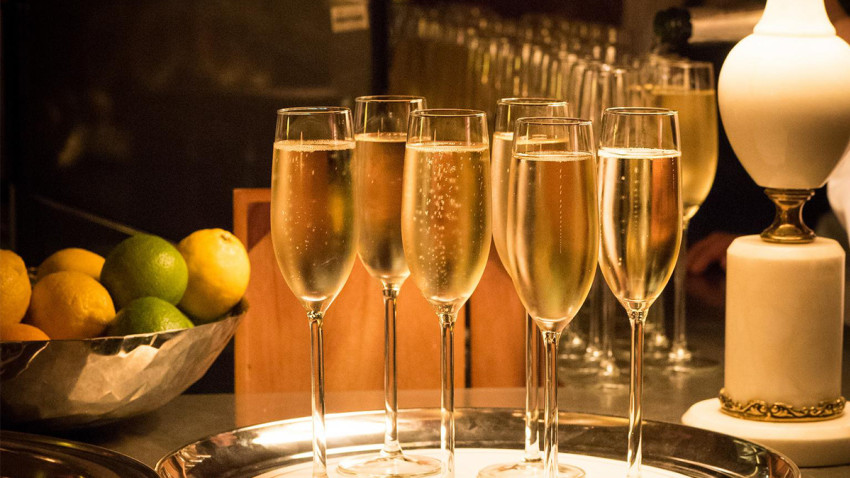 VIP – £75
Treat yourself to an extra-special night with our biggest ever VIP offer, which now includes:
Glass of champagne in your own secret Vienna inspired VIP bar

Private curators tour of Klimt / Schiele: Drawings from the Albertina Museum, Vienna
Exclusive access to a VIP only activities, from Klimt-inspired gold leaf makeovers, intimate opera performances, body painting and more
Plus a goody bag of gifts from the RA
Sold out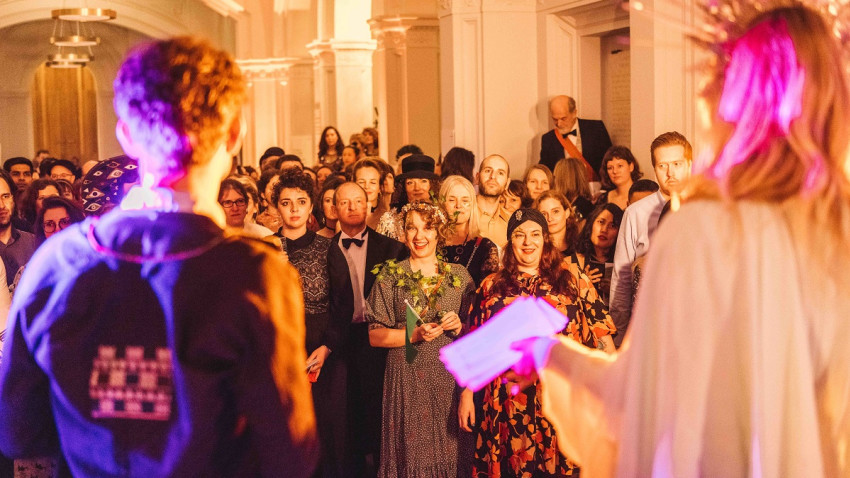 Dress: Fancy podcast at the RA
Dress: Fancy, a new podcast about fashion, fantasy and fancy dress, presented and produced by Lucy Clayton and cultural historian Dr Benjamin Wild. Interrogating the popularity, prevalence and power of fancy dress, the podcast examines the social significance and psychology of people in costume.
Dress:Fancy recorded two live episodes from RA Lates: Vienna Cabaret Night:
Recorded at the Kabarett Fledermaus, join this discussion about Klimt, Schiele and the Viennese Secession, exploring the crossover between fashion, costume and the art of the period.
Follow hosts Lucy Clayton and Benjamin Wild as they talk with costumed revelers, lead the first costume parade at RA Lates, and reveal the evenings most inspiring fancy dress costume.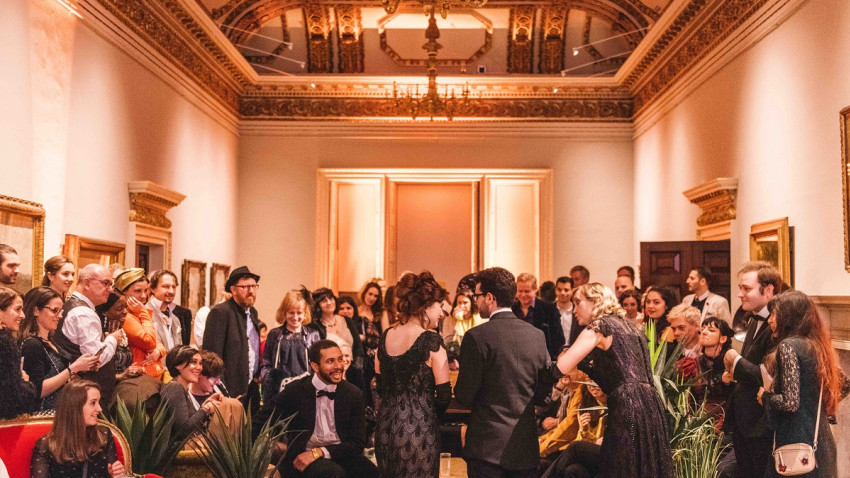 Photo gallery
All the photographs from RA Lates: Vienna Cabaret Night can be found on our Flickr account.